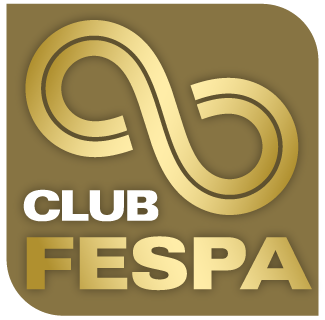 Empowering
People in Print
Club FESPA Online offers practical, engaging and thought leadership advice to help drive businesses forward.
Tomorrow's World
Understanding substrate performance with material data collection
Color Concepts founder Marco Roos explains how his company's work on ISO standards for materials and its growing ColorBase platform is revolutionising the print industry's understanding of materials.
23-11-2021
How to Guides
How to hydro dip
Hydro dipping has surged in popularity in recent years. We take a look at what it is, how you can do it and what's behind its growth.
19-02-2021
Business Advice
Liquid metal: multicoloured cold foiling through screen printing
Jacek Stencel, CEO of Polish screen printer Pasja, lifts the lid on the secrets of cold foiling.
24-02-2020
People in Print
A touch of glass: the secrets behind this award-winning bottle design
P&P Promotion used hot foiling, thermal fusion and Italian style to print its Yume (Farnese) wine bottles and won the 2019 FESPA Gold Award for direct printing on 3D products.
20-01-2020
People in Print
Paper to vapour: the future of printing in South Africa
Abdool Majid Mahomed, the new CEO of Printing SA, discusses how technology is reshaping markets in South Africa.
17-10-2019
How to Guides
How to combat counterfeiting with new print technologies
What are printing companies doing to help brands protect their products? One unique solution comes from Swiss specialists IQDEMY.
25-09-2019
Business Advice
Printing in a multi-substrate world
Colour Consultant Marco Olivotto discussed PDF-X-based workflows and the shift towards an RGB-neutral, new PDF/X-based workflow at the FESPA Global Print Expo 2019 in Munich.
23-08-2019
Tomorrow's World
The 7 most head-turning features at FESPA Global Print Expo 2019
What was dazzling visitors at the ultimate explosion of print innovation in Munich?
12-07-2019
People in Print
How universities are failing your print business
Suzi Wilkinson, Marketing and Development Executive at FESPA UK, discusses how social media has changed the association, and why print businesses should start engaging with colleges.
05-04-2019