Tomorrow's World
The 7 most head-turning features at FESPA Global Print Expo 2019
What was dazzling visitors at the ultimate explosion of print innovation in Munich?
1. Colour L*A*B*
Offering an overview of effective colour management in the industry, Colour L*A*B* at the FESPA Global Expo in Munich in May showcased new technology designed to give a leg up to printers with their colour management. Colour L*A*B* emerged from a call from the industry itself, now faced with printing colour on a huge selection of substrates on a tide of rising customer expectations. Printers need to be able to future-proof their businesses in light of constant new competition, and colour management is a way of guaranteeing quality, and a nose ahead in the market.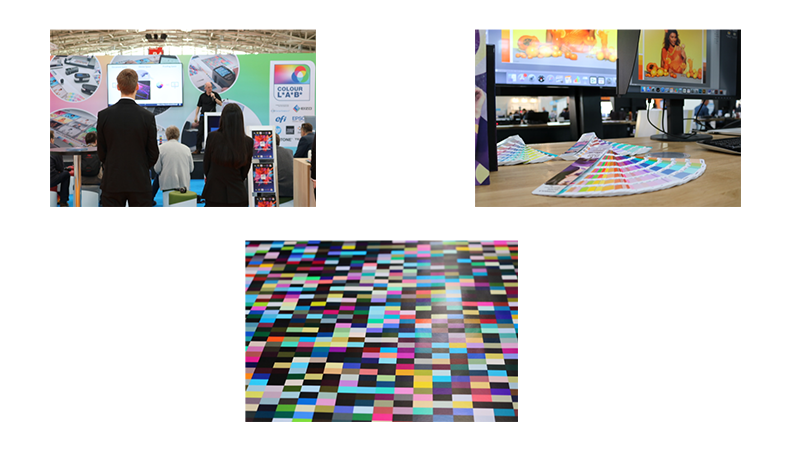 2. IQDEMY
IQDEMY is a large-format printer that is seeking to revolutionise the print industry by using UV LED to print onto any material: glass, metal, wood, ceramic, plastic and so on. The firm demonstrated the newest developments in inkjet printing, showcasing watch faces and security printing as presented by the IQDEMY Chemicals Laboratory, and currently focusing on R&D. Its Quantum Dots technology is a newly applied innovation in UV cured inkjet for anti-counterfeiting measures for brands and products. The dots fluoresce under UV light and are extremely vibrant.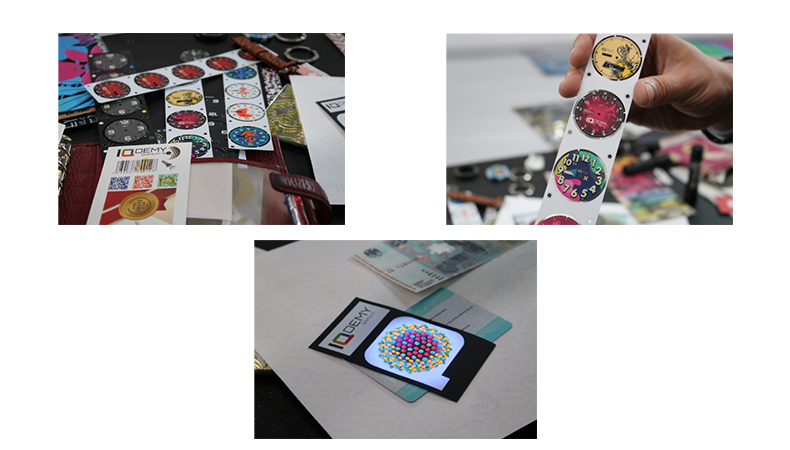 3. Ricoh/Silk Pearce
Japanese giant Ricoh upped the size of its stand this year to showcase a project with graphic design agency Silk Pearce. A series of four books – White, Neon, Clear and Foil – was aimed to demonstrate what can be achieved by five-colour digital printing processes and the possibilities of different printing techniques on different types of paper. It's vital to the print industry that, while the technology grows, those who can creatively implement it understand its potential.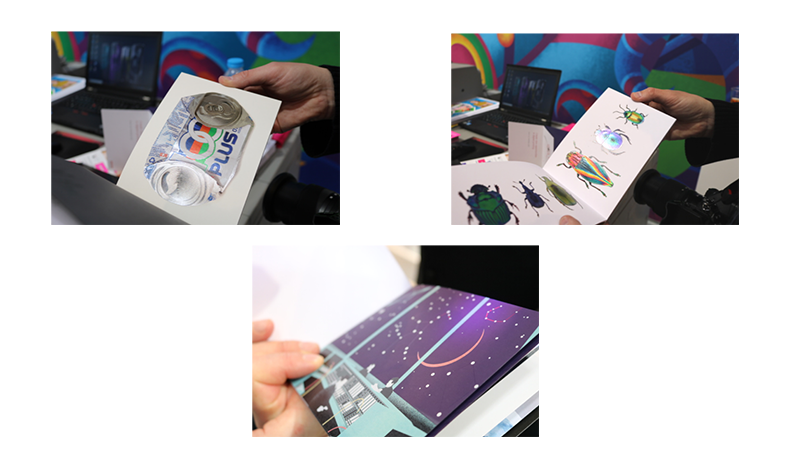 4. 3D printing
Mimaki gazed into the future with its print installation that included the unveiling of its new 3D industrial printer and Jig self-production, as well as workflow Internet of Things solutions and connectivity. Massivit 3D also showcased its large format 3D printers, which can now produce lightweight and hollow models at high speeds.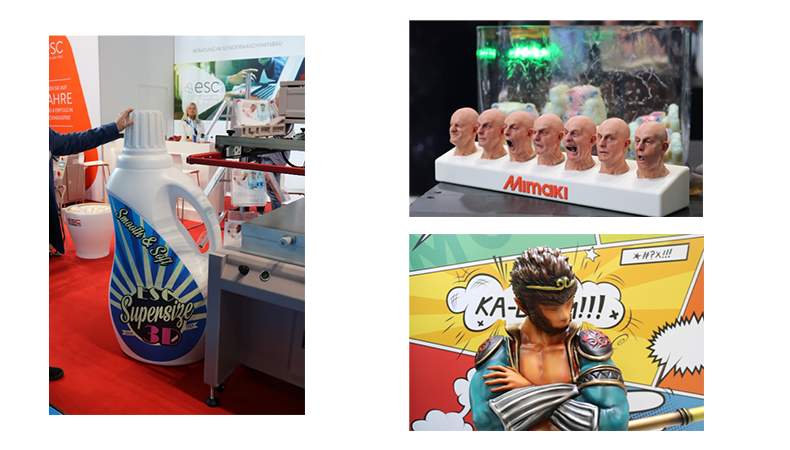 5. Printeriors
An experiential feature of FESPA Global Expo, Printeriors explores the boundaries of interior design and printing. Designed by Jasper Goodall and curated by FESPA's Textile Ambassador Debbie McKeegan, this year's installation was inspired by the elements. His designs were printed onto textiles, plastics and paper, as well as many other substrates. The strap line 'Inspired by Nature – Powered by Print' encompasses the cohesion between design and execution. The quality of the printing really did do the designs justice.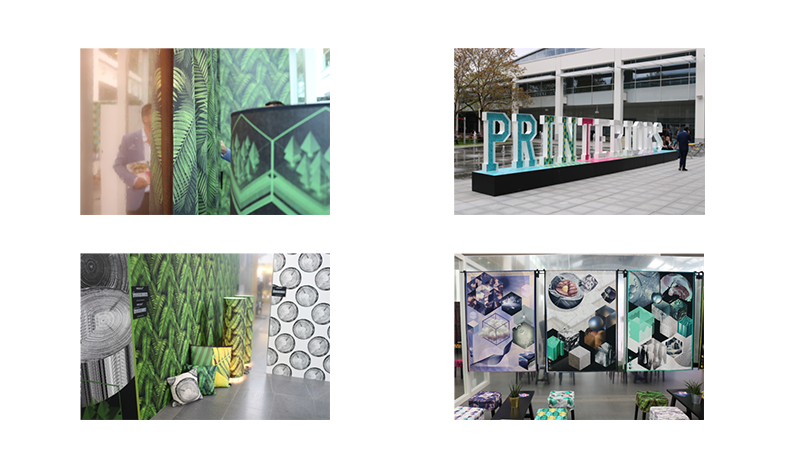 6. Car wrapping
Car wrapping is heavily featured at FESPA, with the World Wrap Masters an unmissable part of the show. But several exhibitors also flaunted their car wrapping skills, amongst them Hexis, Grafiwrap, Car Wrapper 3D, and KPMF. The car wrapping demonstrates the skill involved in designing graphics on vinyl for complex shapes and sizes, as well as the precision needed to apply the wrap.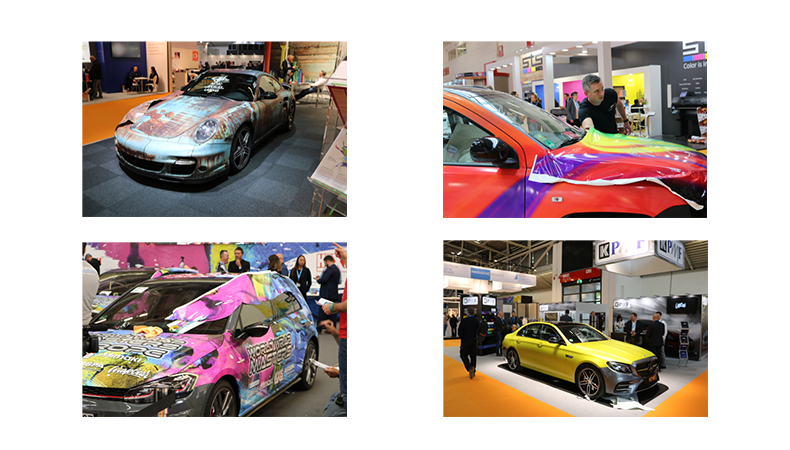 7. Print Make Wear
Print Make Wear was a unique micro-factory in Munich celebrating print and fashion, and parading new technologies in fabric and textile printing and sustainability. This year's theme centred on the future of the textile industry. Designed by Jasper Goodall, the garments printed on site showcased the vibrancy and precision in screen printing techniques, while other exhibitors dazzled us with their inkjet printing, lase cutting, workflow automation and finishing technologies.


Visit FESPA Global Expo 2020 in Madrid. For more details, click here







Become a FESPA member to continue reading
To read more and access exclusive content on the Club FESPA portal, please contact your Local Association. If you are not a current member, please enquire here. If there is no FESPA Association in your country, you can join FESPA Direct. Once you become a FESPA member, you can gain access to the Club FESPA Portal.