People in Print
How universities are failing your print business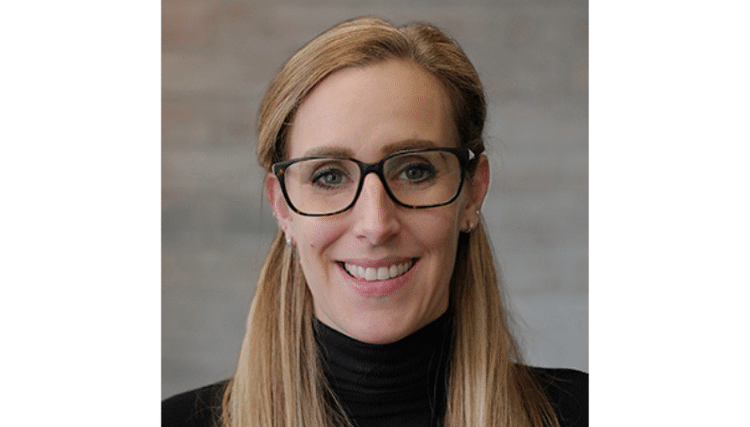 Suzi Wilkinson, Marketing and Development Executive at FESPA UK, discusses how social media has changed the association, and why print businesses should start engaging with colleges.
Describe a typical working day…
It is very varied – no day is ever the same. Phone calls, social media, e-shots… We could be working on events, conferences, or trying to sell tickets… the swear jar gets a lot of use! Because we are only a small team, we all do a bit of everything and help each other out. So if one of us is off, the other can jump into that position.

Engaging with our members on a regular basis is one of our key tasks. We like to try and think of new advantageous members' benefits, and are always making notes on the whiteboard to capture any ideas as they come in.
What key change would you like to see that would benefit the industry?
There are many college students who are sitting at a laptop thinking that they are going to be a web designer and that this is all print is. Education should challenge this and encourage students. Students don't currently understand how their designs are going to transfer onto wide format print.
Education is crucial – otherwise we are going to end up with a lot of web designers and no actual printers who know what they are doing
As an industry, we need to engage with young people to teach them to be aware of the constraints they will face and what they are going to be asked to do in the real world rather than in the classroom.

The only way we can do that is by getting companies to engage with colleges and their students, and to encourage them to do site visits and to show them the different areas of expertise. Otherwise we are going to end up with a load of web designers and no actual printers who know what they are doing.
When people think of print, they assume it is just a piece of paper that's being printed on. They don't realise that the keys on their laptops are printed, their phones or their electronic equipment are printed, their shampoo bottle is printed. If everything was blank in the supermarket you wouldn't have a clue what you were buying – and it's all down to print.

Print companies need to educate students because at the minute they rely on the teachings of college lecturers who have never worked in the print industry. They don't understand, if you ask them "what substrate is that on?" they will say "what is a substrate?" Businesses need to take the time to engage with students and youth to change this.

Simpson Group, one of our members, is doing a huge campaign in the Newcastle area where employees visit schools and talk to the students. They are doing a really amazing job. More people need to be doing that, otherwise who is going to work for these print businesses in 10 years?
Which new technology have you found most beneficial to your business?
Social media is huge for us: it helps keep the costs down and the whole team can engage and use it in various ways. It really does help promote what we do and we can reach all sorts of different people and groups, as well as members. We probably use LinkedIn the most. If you keep your posts relevant and don't do it too often you get a great level of engagement and that benefits us as an association.
That is the challenge – to get people talking, sharing, networking and understanding
We organise several different print-related conferences which cover sectors such as corrugated, textile, signage and graphics. This allows us to pinpoint a certain area of the market quite easily and offer our members in that sector a relevant conference for them. We can interact with that sector and then move on to the next to allow us to cover our various members' needs.
What are the key challenges that the industry faces today?
Print service providers need to open their minds and speak to other businesses and competitors. They need to be less guarded about their little pocket of the industry. One of the worst traits in the industry is that printers think that if they open up, they might reveal their secrets to competitors. Actually, if they simply spoke to their competitors, they would learn so much from each other. That is the challenge – to get people talking, sharing, networking and understanding.
What recent project are you most proud of?
Our most recent textile conference, Textile Printing Now 2018, was the first conference that I organised and promoted, and it's one of the highlights of my career so far. It sold out, which was unbelievable, and the feedback from the day was amazing. This might sound ridiculous, but I had never flown anywhere on my own before. So to fly to Bulgaria last year and engage with so many different people at the General Assembly by myself was unreal. It was a challenge for me to have the confidence to do all that, but everyone there was so welcoming and made it so easy that now I would confidently go and do that again by myself. For me, it was quite a feat.
What do you most value about FESPA?
The people. FESPA is an amazing community. FESPA UK is an amazing team, but then you go somewhere like Munich or Bulgaria and you meet the other associations, see the passion that they have, and you realise they are an amazing community across the world. To go to the Global Print Expo last year in Berlin and to see what the FESPA team achieved with that exhibition was very impressive.
You can see everyone supporting everyone else – it's like a family. If for example we have a problem in Spain, we know we can ring the Spanish association and they will do their best to help. When you meet the other associations it's like you have known them for years – it is such a lovely community.
Do you have a favourite quote or saying?
"Printing is an engineering process, not a black art." People need to realise in the printing industry you can exercise control, and you can predict what the outcome will be.
How do you like to unwind?
I help run a children's taekwondo club, which my 12-year-old son attends. We have more than 200 children attending now, some of whom fight for Great Britain, competing all over the world. It is hard work but really rewarding to see their progress.
Become a FESPA member to continue reading
To read more and access exclusive content on the Club FESPA portal, please contact your Local Association. If you are not a current member, please enquire here. If there is no FESPA Association in your country, you can join FESPA Direct. Once you become a FESPA member, you can gain access to the Club FESPA Portal.