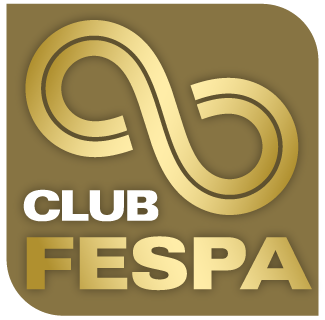 Empowering
People in Print
Club FESPA Online offers practical, engaging and thought leadership advice to help drive businesses forward.
Business Advice
The tech revolution in garment decoration
Michelle Moxley, Innovation Director at M&R, talks about the disruption of print for stock models and technology breakthroughs in garment decoration and embellishment.
23-05-2022
Business Advice
Staying ahead with sustainable textiles
Mitesh Patel at Premier Digital Textiles on sourcing greener textiles and how technology will make supply chains more transparent.
21-01-2022
People in Print
Slowing down fast fashion
As the founder and CEO of London-based not-for-profit garment manufacturer, Fashion Enter, Jenny Holloway wanted to do things differently. Now, with COVID and Brexit reshaping the commercial landscape, her ideas have never been more relevant.
24-11-2020
People in Print
New heights in t-shirt design
Elixir Unlimited in India won a 2020 FESPA Gold Award in the special effect on t-shirt, garments and other textiles category. We spoke to the firm's owner, Pradeep Periwal.
02-11-2020
Tomorrow's World
How Covid-19 will accelerate the digitization of the supply chain
In recent months the impact of the global health crisis has caused serious disruption and financial hardship across the apparel industry. But it has also presented an opportunity to evaluate the current workflow and rationalize.
07-09-2020
Business Advice
Fast fashion, sportswear and sustainability: closing the circle
Debbie McKeegan, FESPA Textile Ambassador, talks about the innovations within textile printing, new techniques for sportswear production and why sustainability can be prone to greenwashing.
24-03-2020
Tomorrow's World
Be different: mass customisation in fashion and textiles
'One size fits all' is no longer good enough for today's exacting consumers, so how can personalised fashion and textile products reach their potential?
18-11-2019
Business Advice
5 things to consider before investing in DTG
Dmitry Sarbaev, Managing Director of Fluxmall DTG in Vietnam, addressed the key points hopeful DTG specialists should be asking themselves at the FESPA Global Print Expo 2019 in Munich.
12-07-2019
Tomorrow's World
Fabric's future looks durable
The textile sector is embracing new technology, according to the latest FESPA Print Census.
12-02-2019
Business Advice
Direct to profit with DTG?
Expansion is key for any modern print business to remain competitive. We look at the opportunities for PSPs in direct-to-garment printing.
21-12-2018
Business Advice
The £500 t-shirt trend-setters
How luxury garments are good news for textile print companies seeking growth.
28-11-2018
People in Print
An appetite for success in Russia
A-Design INK was a Gold Winner at the 2018 FESPA Awards in the special effects garments category.
14-11-2018