Features
Top 20 Garment Print Applications of 2021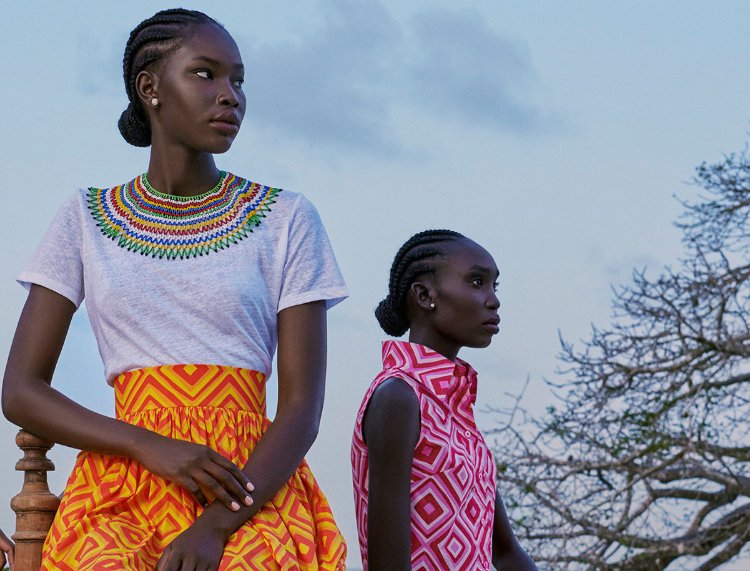 Rob Fletcher ventures into the garment market and picks out some of the best projects from the past 12 months.
In recent years, the popularity of garment printing has exploded as an increasing number of print service providers move into the market to get a piece of the action.

The wonderful thing about garment print, and a partial explanation behind growth in this area, is the huge array of work on offer. From t-shirts and dresses, to scarves and hoodies, the amount of work available to printers is staggering and has led to the production of some incredibly clever and colourful applications.

Here are our top 20 garment print applications and campaigns of 2021…

Making waves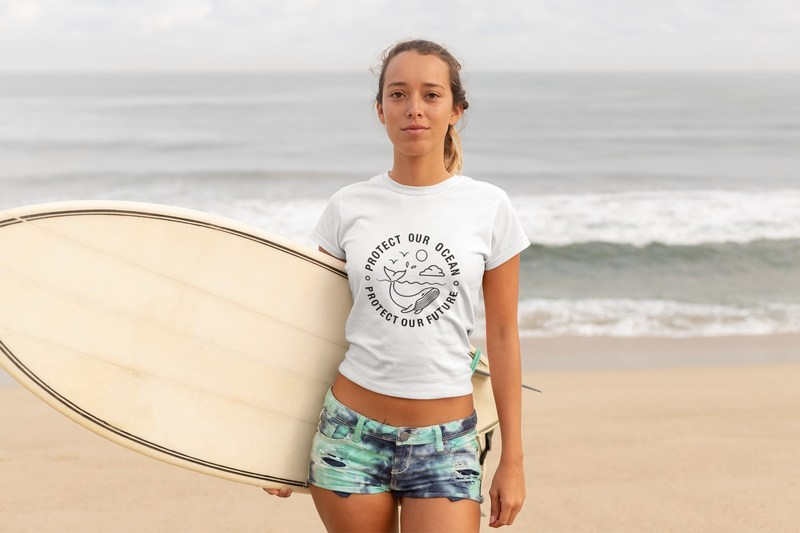 Picture: Ocean

Designer: Ocean Project
Description: Conservation group Ocean Project launched a special range of printed t-shirts that helps clean up the oceans. For each t-shirt, bracelet or necklace purchased, the company pulls 2.2lbs of plastic from oceans, rivers and other waterways.

Image courtesy of Ocean Project

Welcome to the Space Jam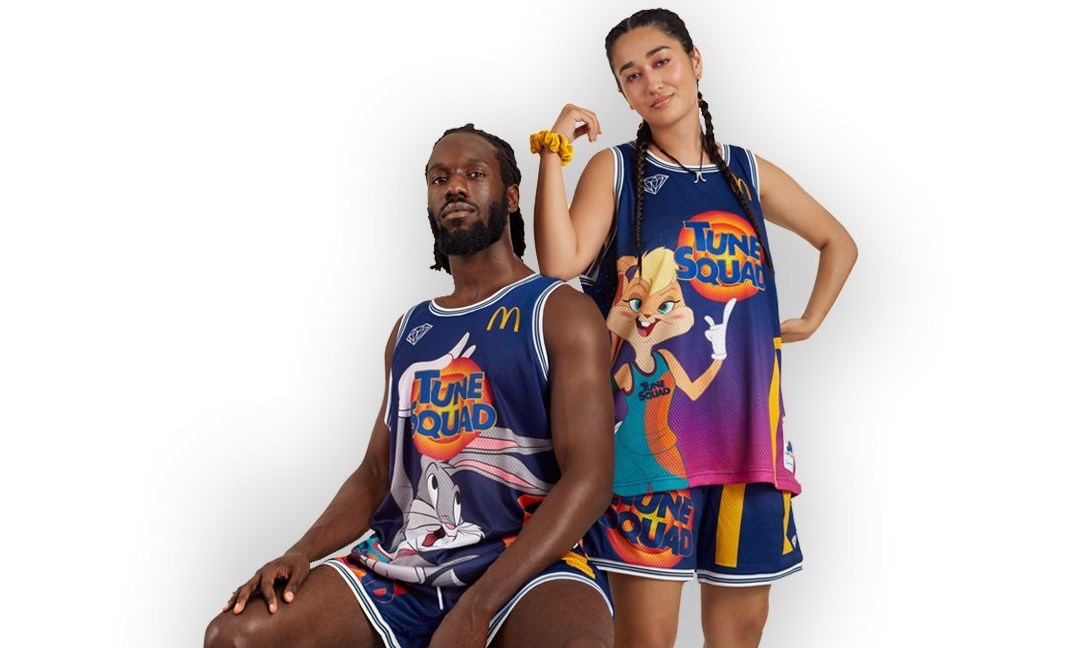 Picture: Space

Designer: McDonald's / Diamond Supply Co
Description: Fast food chain McDonald's celebrated the launch of the new Space Jam film with the launch of a custom line of garments. Developed in partnership with skateboard lifestyle brand Diamond Supply Co., the range included jerseys, shorts and sweatshirts.

Image courtesy of McDonald's

Roar-some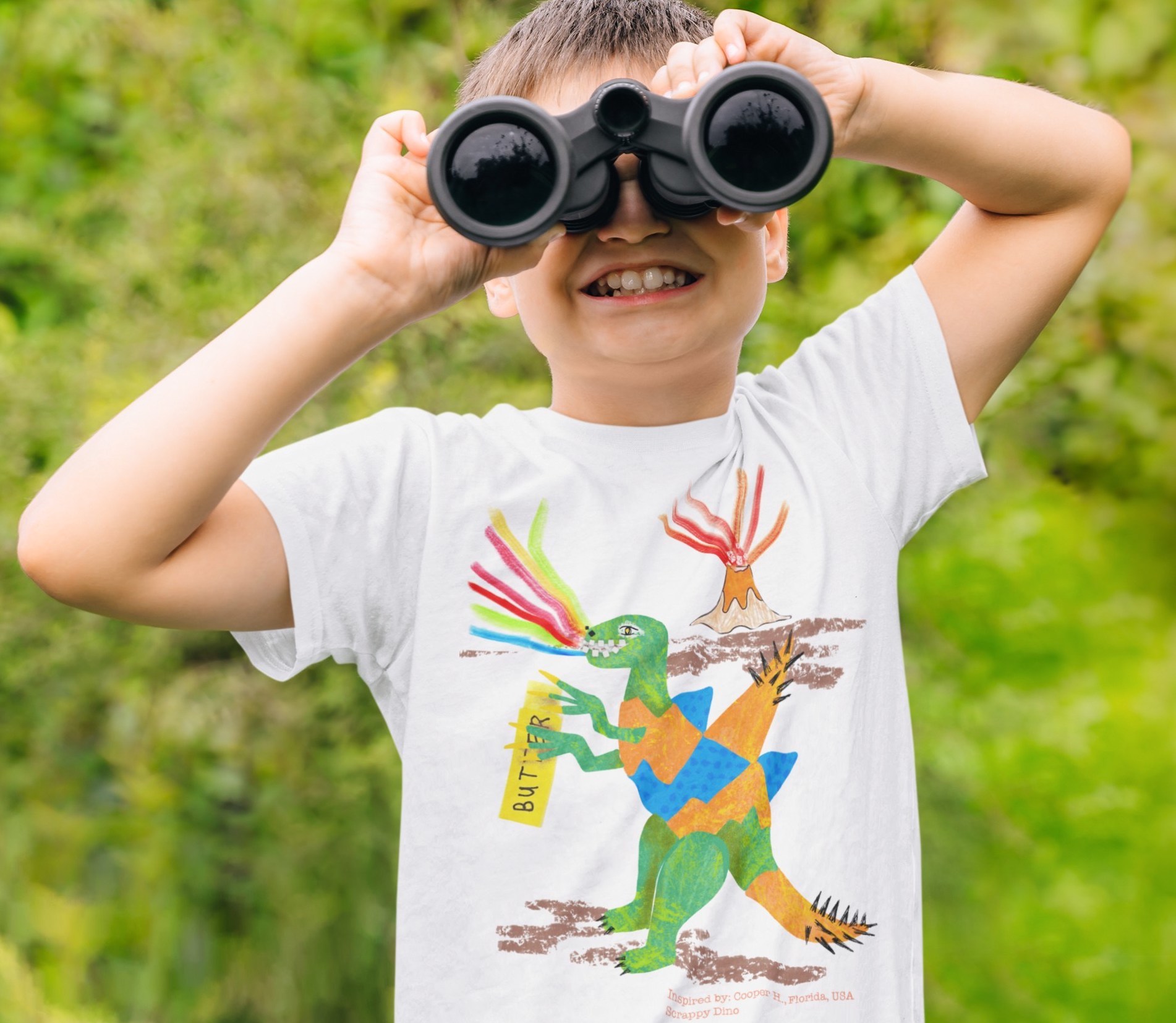 Picture: Dino

Designer: Toy Pals TV / Various
Description: Toy Pals TV, a dinosaur-themed YouTube channel with more than one million subscribers, launched its Scrappy Dino initiative to benefit children's charities. Scrappy Dino features a monthly Scrap-a-Thon art contest, inspiring kids to create their own dinosaur art and a chance to win their design on a t-shirt.

Image courtesy of Toy Pals TV

Pizza the action

Picture: Pizza

Designer: Pizza Hut
Description: Last summer, pizza restaurant chain Pizza Hut launched its first-ever, limited edition capsule collection in the form of Pizza Hut Tastewear. The product range included t-shirts, tracksuits and flip-flops, all of which were inspired by Pizza Hut's iconic tablecloth design.

Image courtesy of Pizza Hut

Digital Pride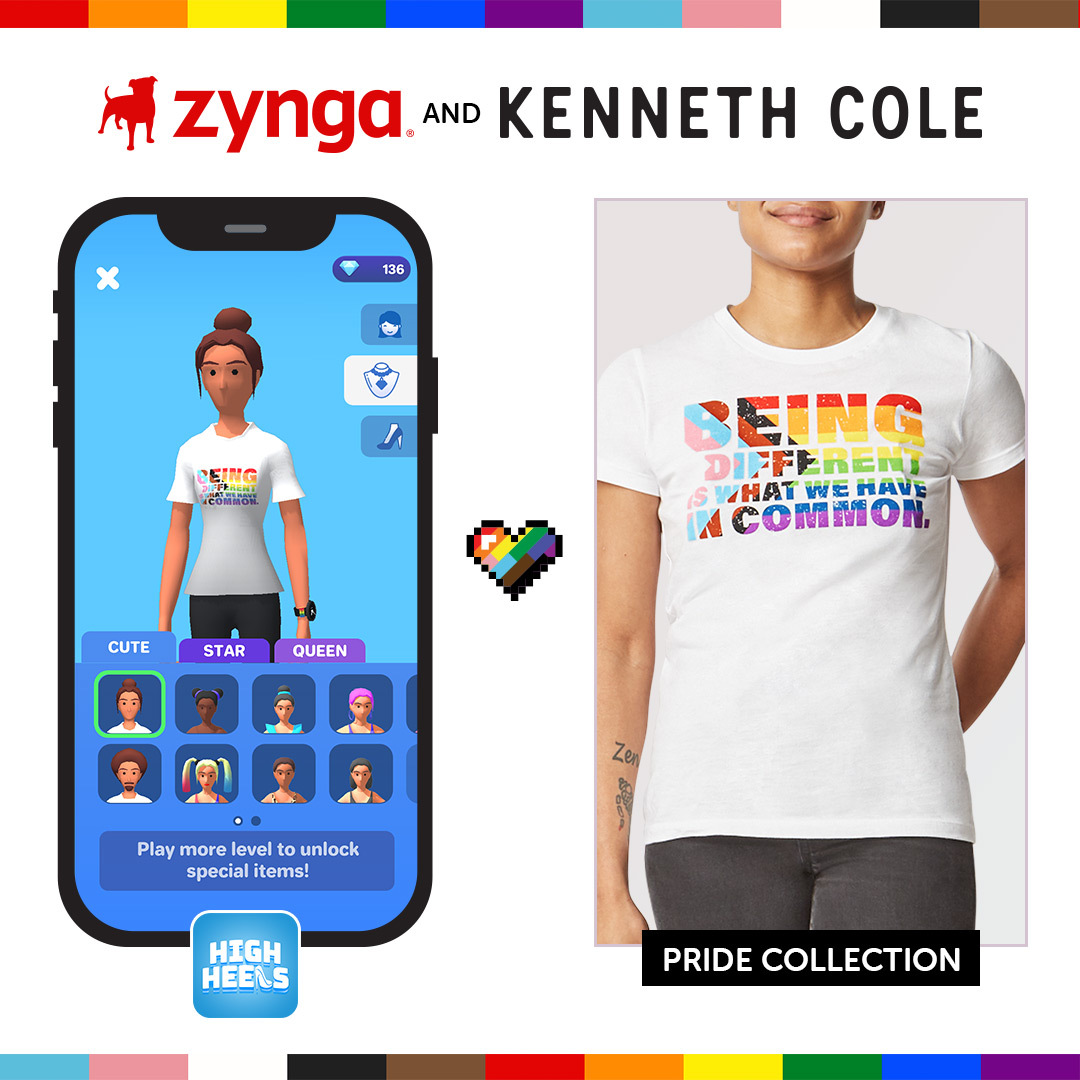 Picture: Cole

Designer: Kenneth Cole and Zynga
Description: Online gaming company Zynga partnered designer Kenneth Cole on a creative initiative, whereby printed garments were digitalised and featured in online game 'High Heels!'. For the first two weeks of June 2021, gamers were able to outfit their character and strut the virtual runway in products from the Kenneth Cole PRIDE 2021 collection.

Image courtesy of Kenneth Cole and Zynga

Read all about it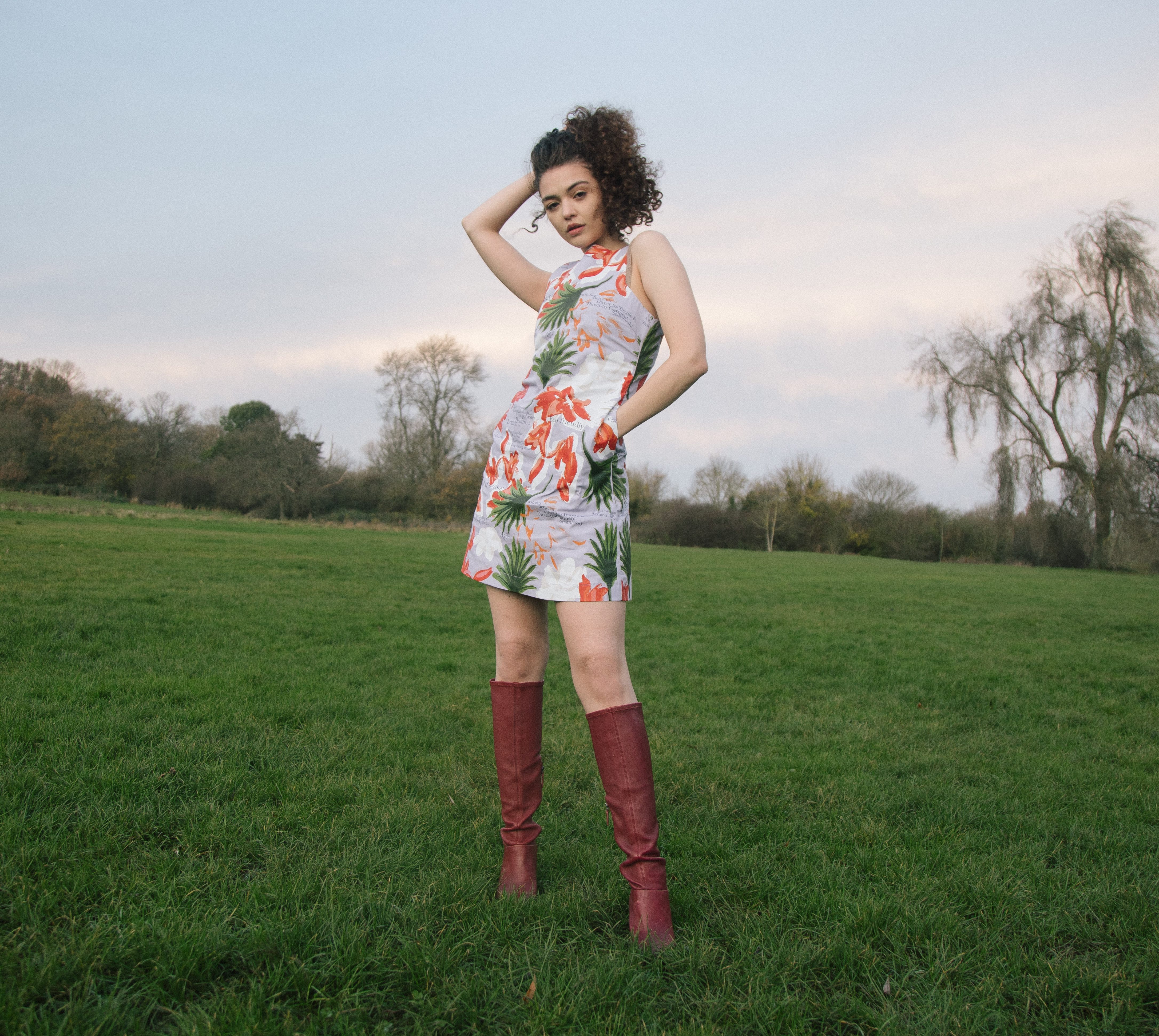 Picture: Goff

Designer: Roland DG / Fabia Goff
Description: Roland DG created what it claimed was world's first "dress release", printing a written press release onto a dress using one of its Texart XT-640S-F textile printers. Roland DG collaborated with designer Fabia Goff on the project.

Image courtesy of Roland DG

Power to Pudsey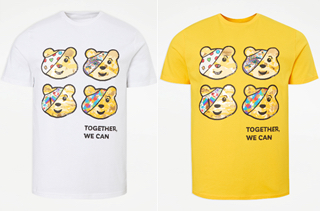 Picture: CIN

Designer: Children In Need
Description: UK charity initiative Children In Need released this t-shirt as part of its 2021 fundraising effort. Children and young people from four BBC Children in Need funded projects from across the UK were set the task to get creative with materials they could find around the house and show us their take on the charity's mascot, Pudsey. The final t-shirts were designed especially for children with specific or sensory-sensitive needs such as autism.

Image courtesy of Children In Need

Tequila!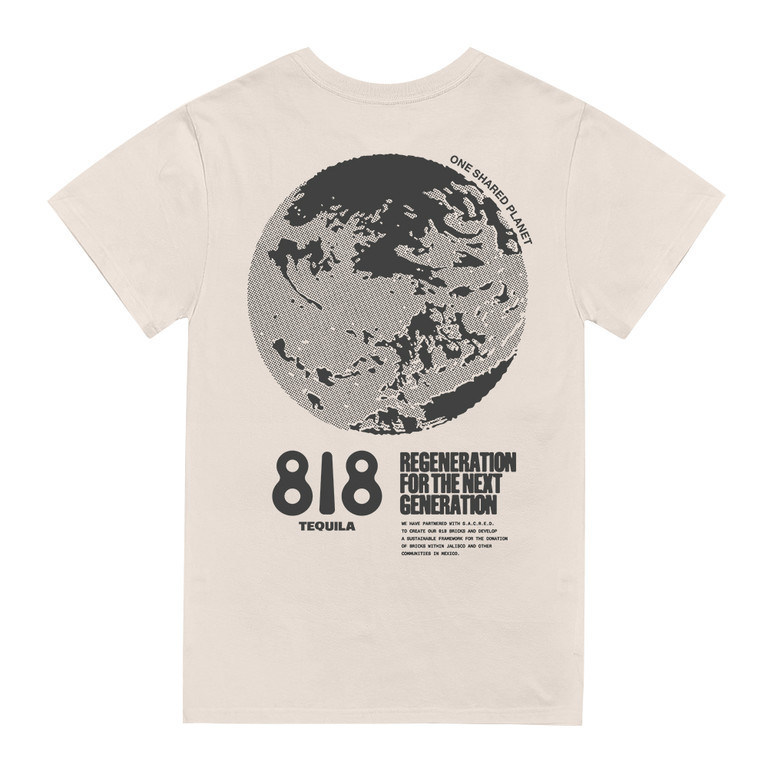 Picture: Tequila

Designer: 818 Tequila
Description: 818 Tequila, the tequila brand founded by Kendall Jenner, launched a limited-edition merch collection for Giving Tuesday, a global initiative encourages people to support good causes. The launch included a range of printed t-shirts, hoodies and other garments, with funds from sales going towards supporting rural Mexican communities.

Image courtesy of 818 Tequila

Ton's up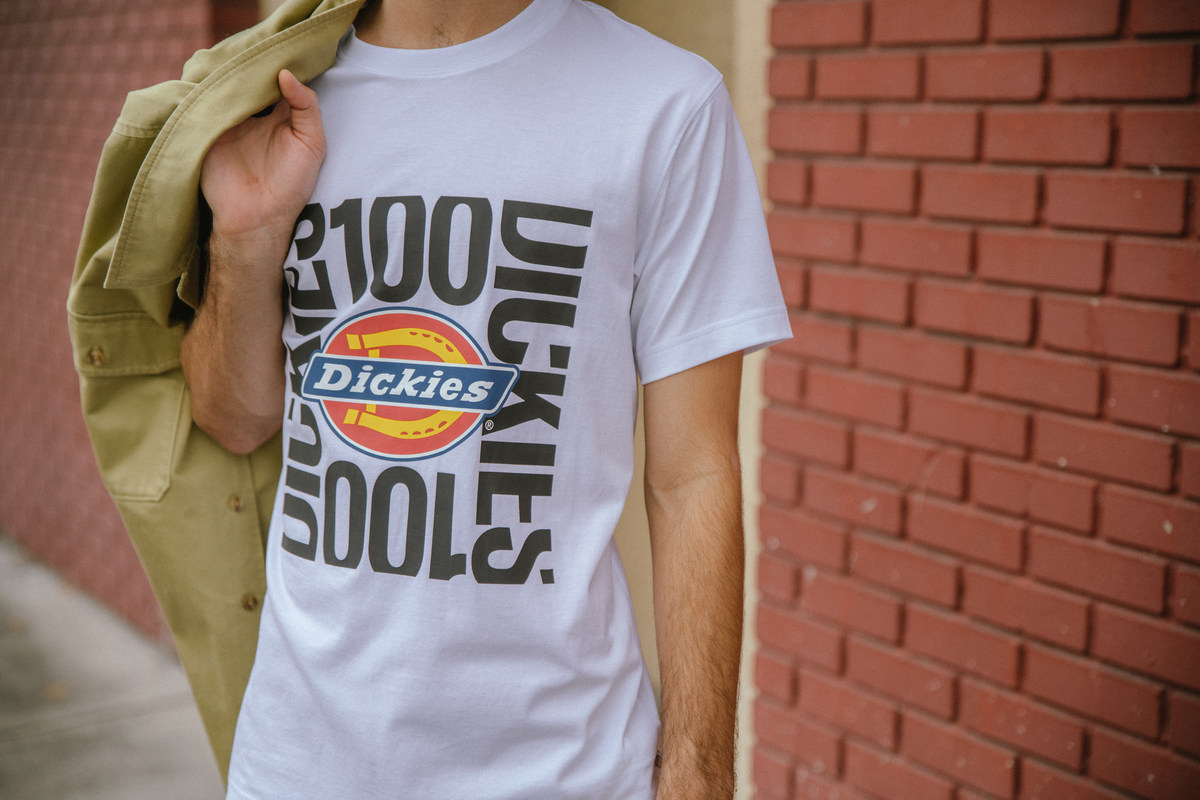 Picture: Dickies

Designer: Dickies
Description: Globally known workwear brand Dickies celebrated its 100th anniversary with the launch of a limited-edition, printed t-shirt. The piece was designed to pay tribute to the company's American heritage.

Image courtesy of Dickies

Don't wanna miss this t-shirt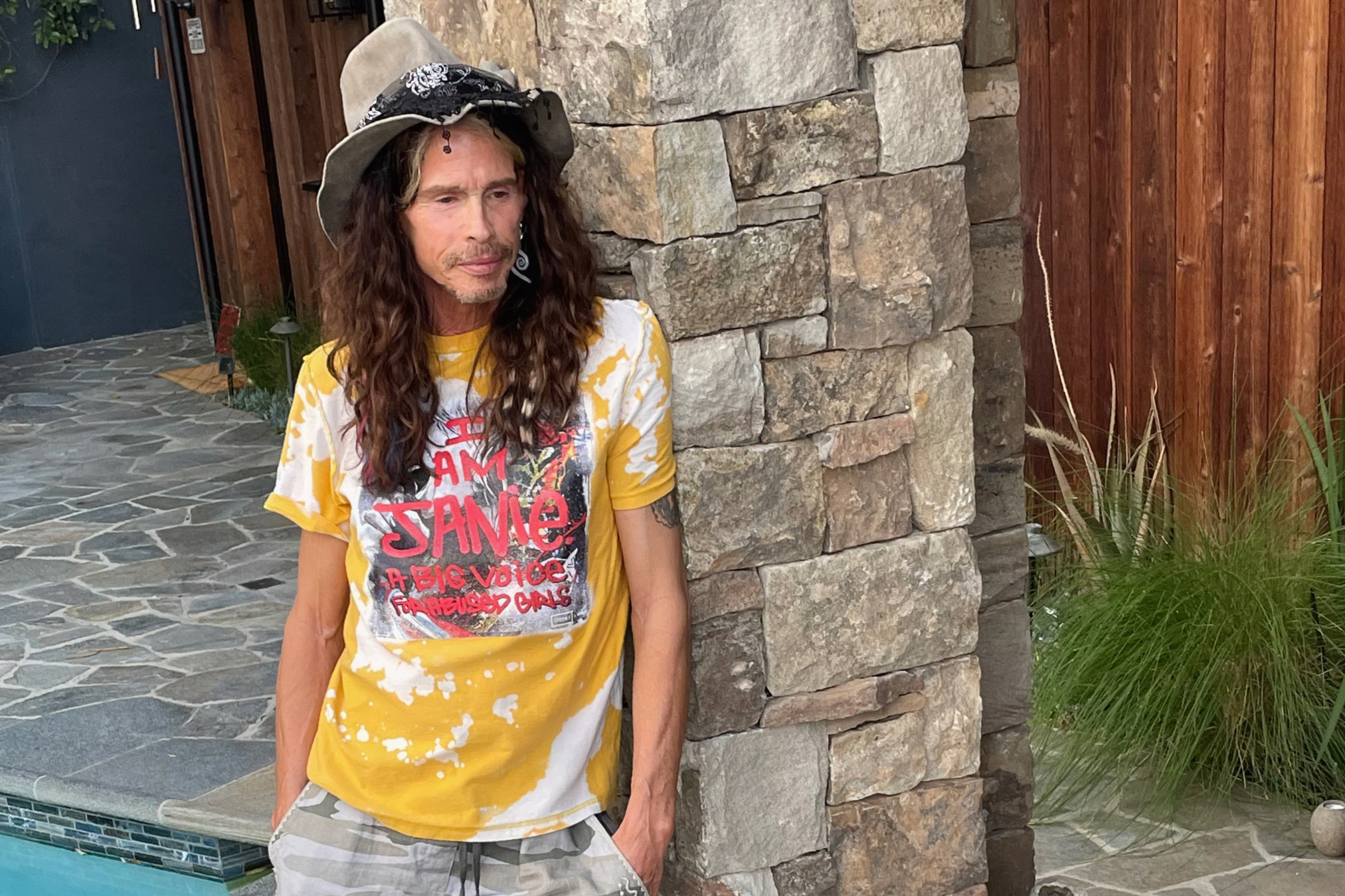 Picture: Janie

Designer: Janie's Fund / CITIZEN-T / Brian Fox
Description: Janie's Fund, the charitable organisation set up by Aerosmith lead singer Steven Tyler, released a limited edition upcycled t-shirt to raise funds in collaboration with CITIZEN-T and visual artist Brian Fox. Previously loved t-shirts were given new life with art and also packaged them with zero-waste. Just 100 t-shirts were made available for purchase.

Image courtesy of Janie's Fund

All I want for Christmas is a Big Mac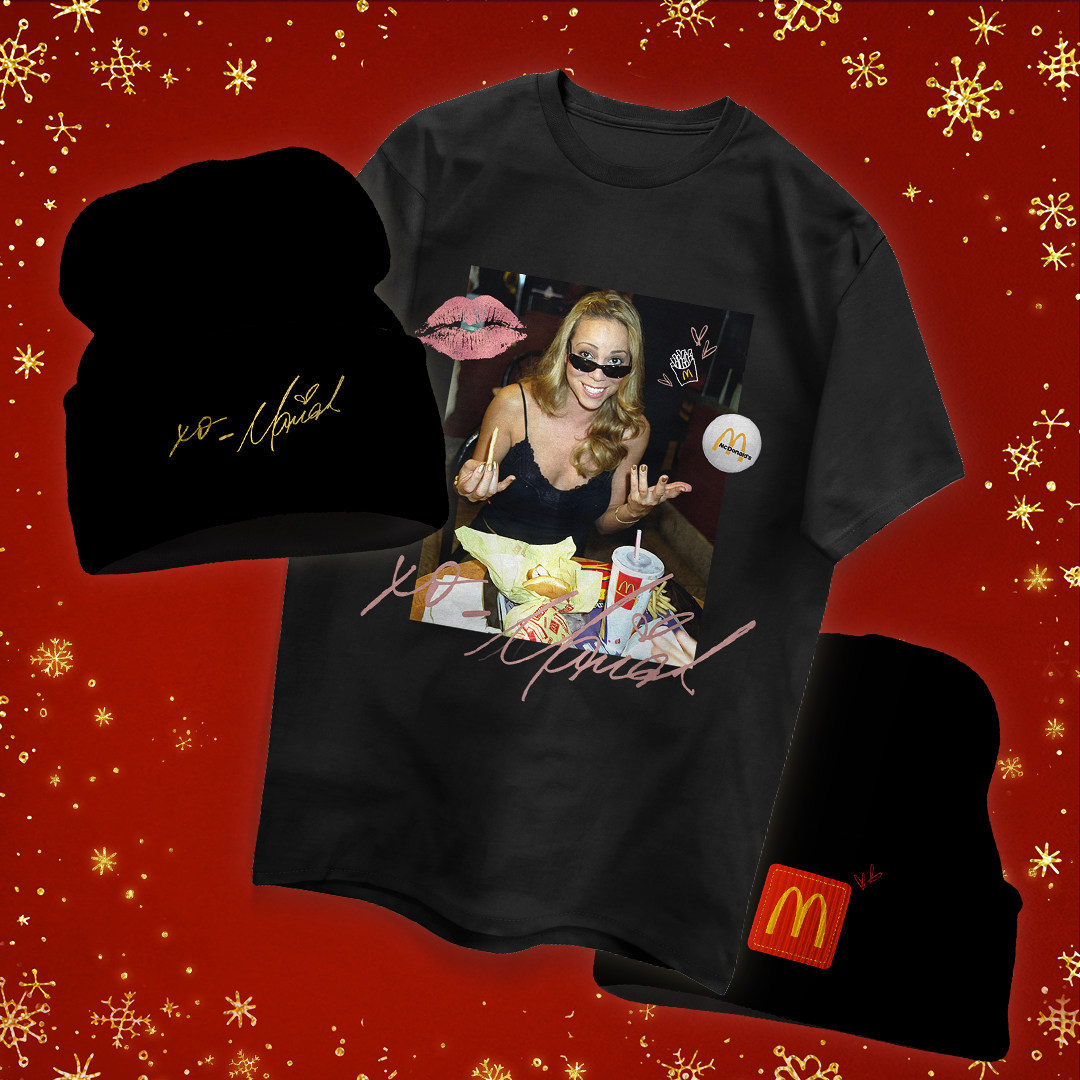 Picture: Mariah

Designer: McDonald's
Description: Last Christmas, McDonald's linked up with singer Mariah Carey on a marketing campaign to promote its festive offers. To mark the occasion, the fast-food chain released a printed t-shirt, featuring a famous image of the singer eating at McDonald's during the 90s. For this and more colourful Christmas prints, click here for our festive Top 20.

Image courtesy of McDonald's

Shining bright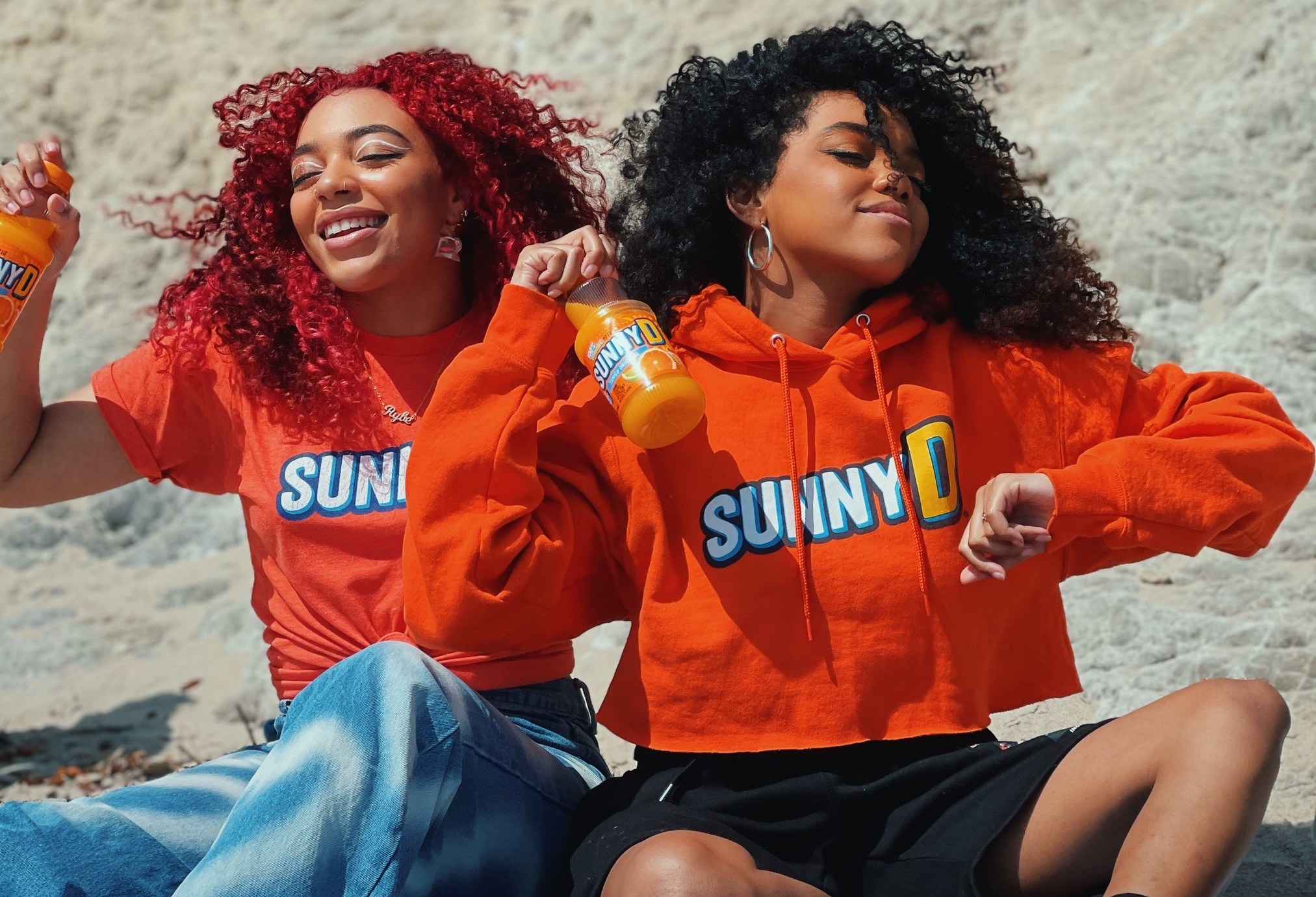 Picture: SUNNYD

Designer: SUNNYD
Description: Well-known soft drinks brand SUNNYD responded to customer demand by launching it first line of fashion items. Available from a virtual pop-up shop, the range included printed hoodies, t-shirts, baseball hats and beanies.

Image courtesy of SUNNYD

Celebrating heritage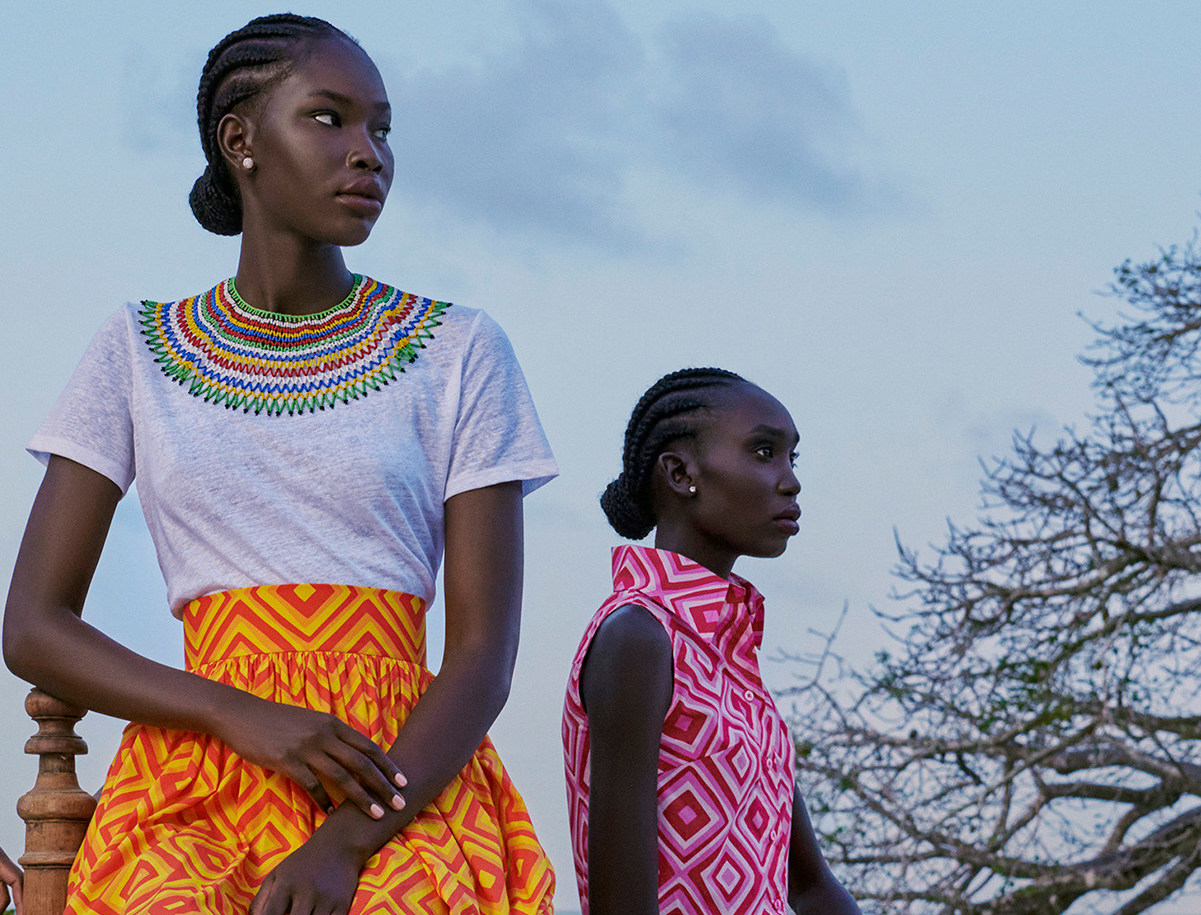 Picture: Kenya

Designer: Eliza Christoph / Liz Njoroge
Description: Eliza Christoph, the new fashion brand founded by Kenya-born and New York-based Liz Njoroge, launched with a printed range of items that pay tribute to her homeland. For clothing and accessories made outside Africa, the brand donates a portion of profits to communities where its artisans live and work.

Image courtesy of Eliza Christoph

Raise a glass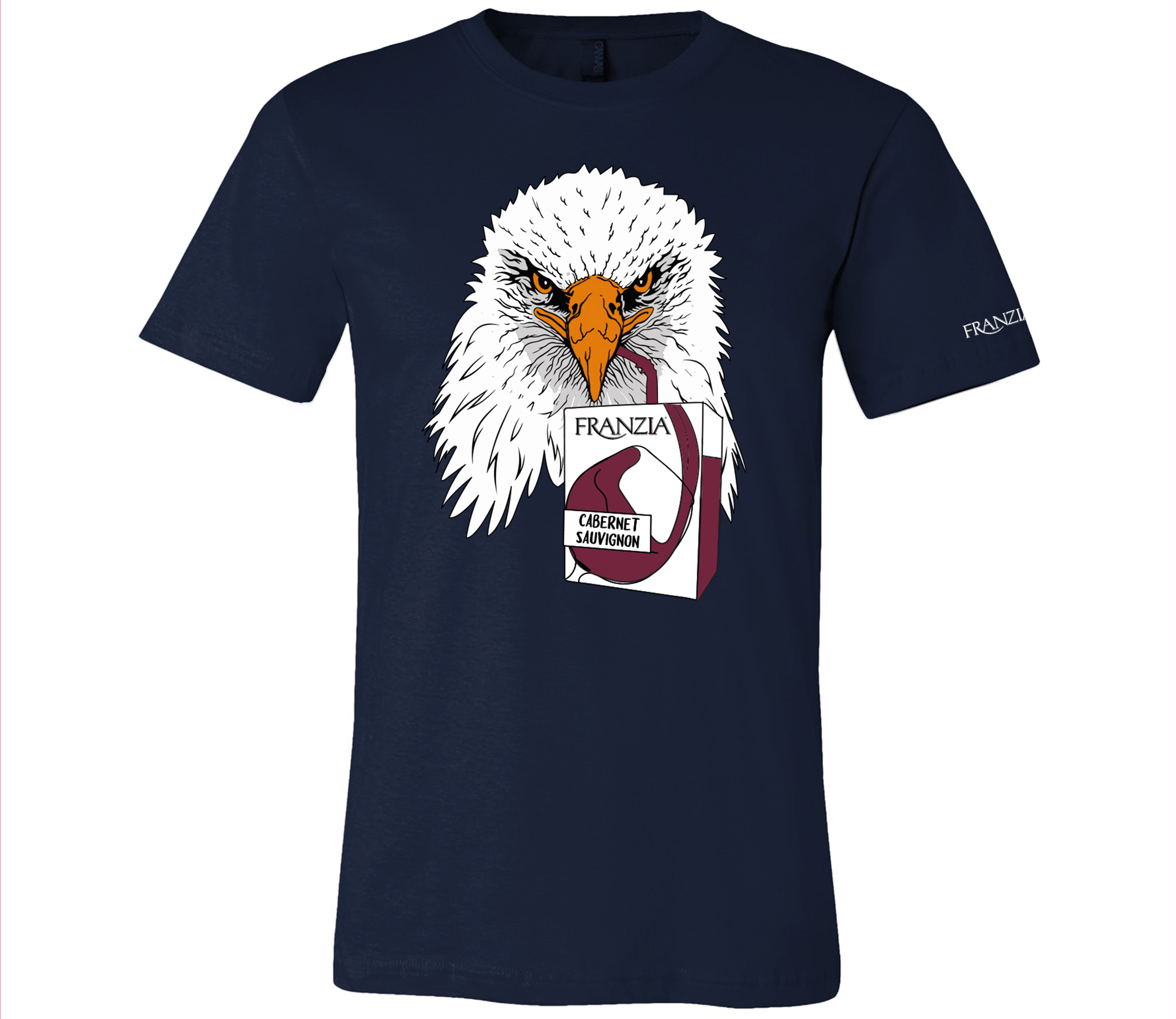 Picture: Fran

Designer: Franzia
Description: Historic US winery Franzia linked up with military and veterans' charity Fisher House Foundation on an initiative to help raise vital funds. Customers could buy branded patriotic merchandise, including this striking t-shirt, with all profits going to the Fisher House Foundation.

Image courtesy of Franzia

The great ketchup space race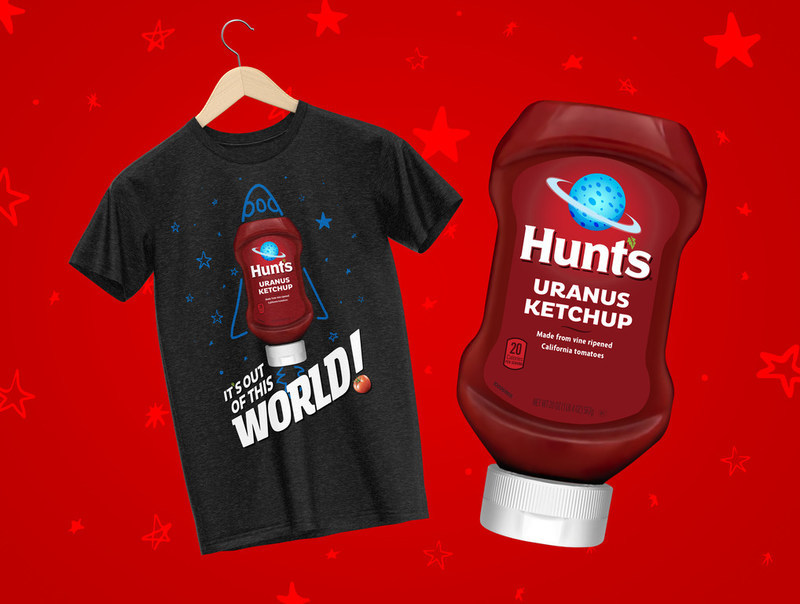 Picture: Ketchup

Designer: Hunt's
Description: After Heinz launched a ketchup made to taste like it was made from tomatoes grown on Mars, rival brand Hunt's got in on the act with its own, tongue-in-cheek effort. The company produced a limited edition run of 'Hunt's Uranus Ketchup', complete with a special t-shirt to commemorate the out-of-this-world stunt.

Image courtesy of Hunt's

Salute to fashion

Picture: Maurice

Designer: maurices
Description: North American women's fashion brand maurices last year announced a new partnership with Operation Gratitude, one of the largest non-profits in the US for hands-on volunteerism in support of military, veterans, and first responders. To mark the link-up, maurices launched a limited-edition t-shirt, with 100% of net proceeds going to Operation Gratitude.

Image courtesy of maurices

Steps ahead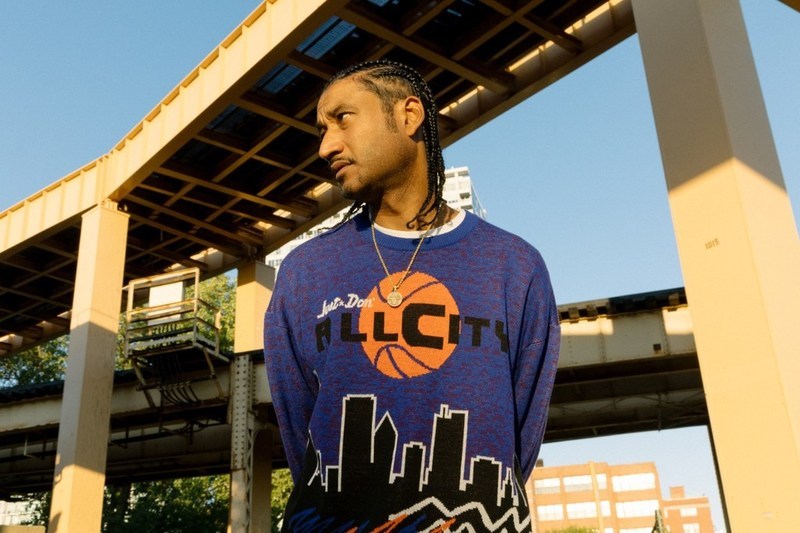 Picture: Foot

Designer: Foot Locker / Don C
Description: Retail sportwear chain Foot Locker partnered with streetwear designer Don C to launch a new lifestyle brand. All City by Just Don comprises hoodies, t-shirts, mesh shorts and matching track pants and jackets.

Image courtesy of Foot Locker

Spooky stuff!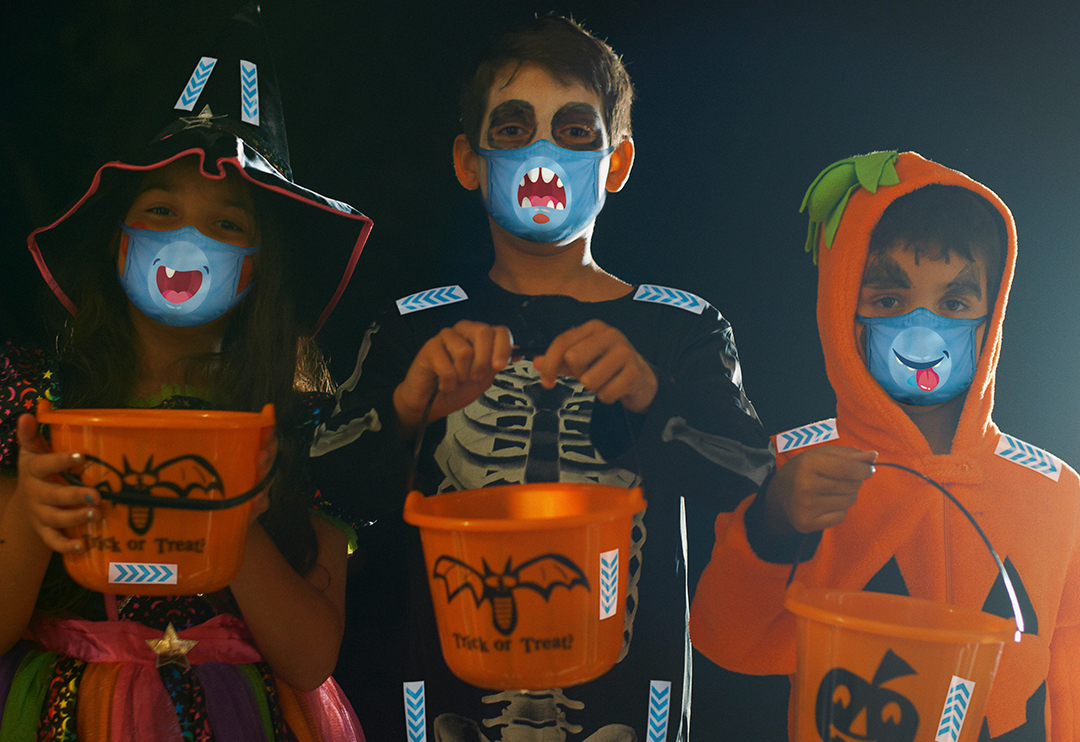 Picture: Mask

Designer: Nissan Canada
Description: Nissan Canada launched a range of stickers to help keep trick-or-treaters safe at Halloween. The self-adhesive stickers were attached to children's costumes to make them more visible, while Halloween-themed reflective stickers could be added to masks. For this and more spooky prints, click here for our Top 20 Halloween special.

Image courtesy of Nissan Canada

Mix responsibly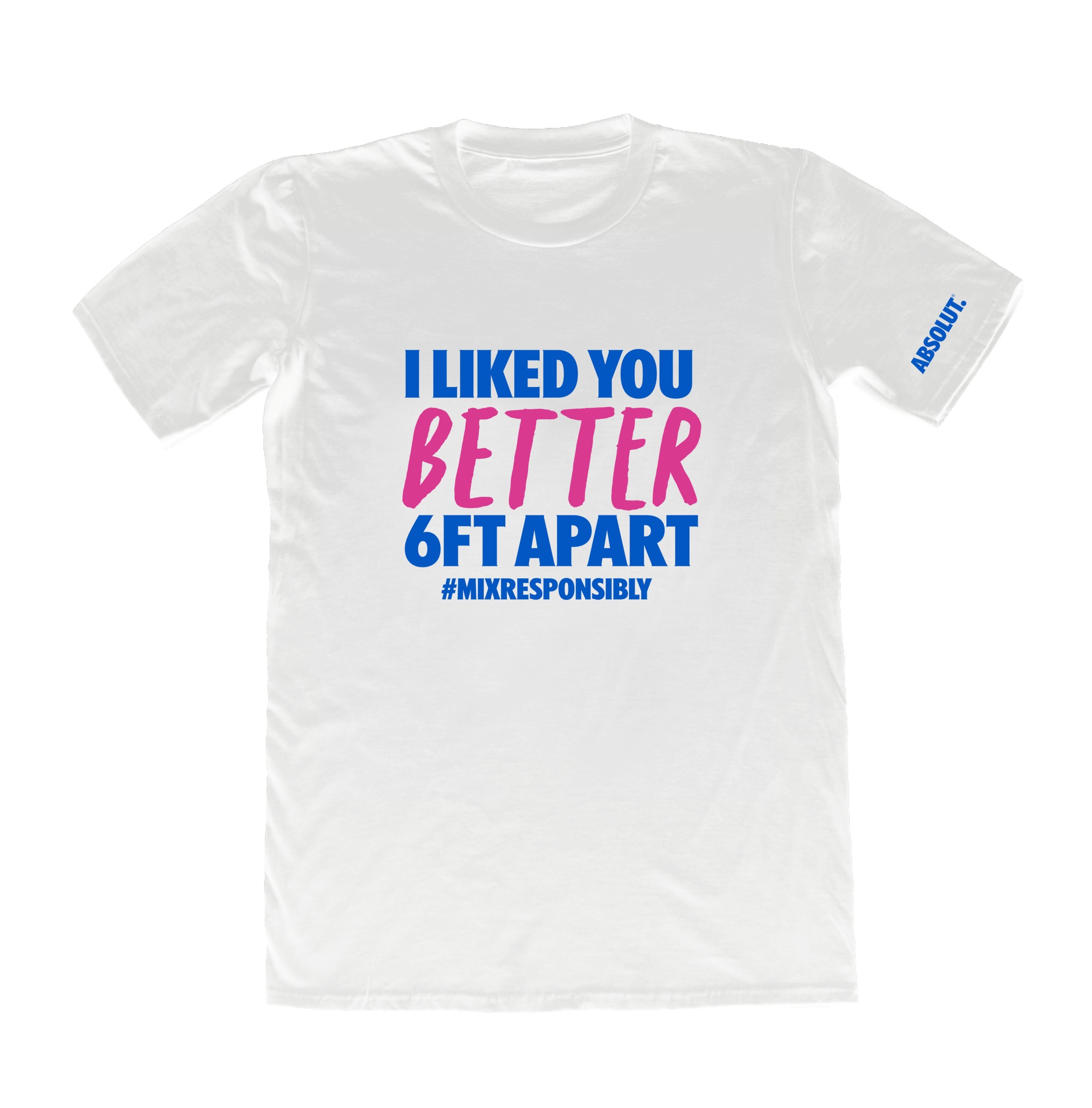 Picture: Vodka

Designer: Absolut
Description: Vodka brand Absolut released a limited-edition series of t-shirts, tank tops and bucket hats as part of its #MixResponsibly campaign. The project was based around a core message of respecting people's boundaries as life returned to normal after the pandemic.

Image courtesy of Absolut

What do you want to be when you grow up?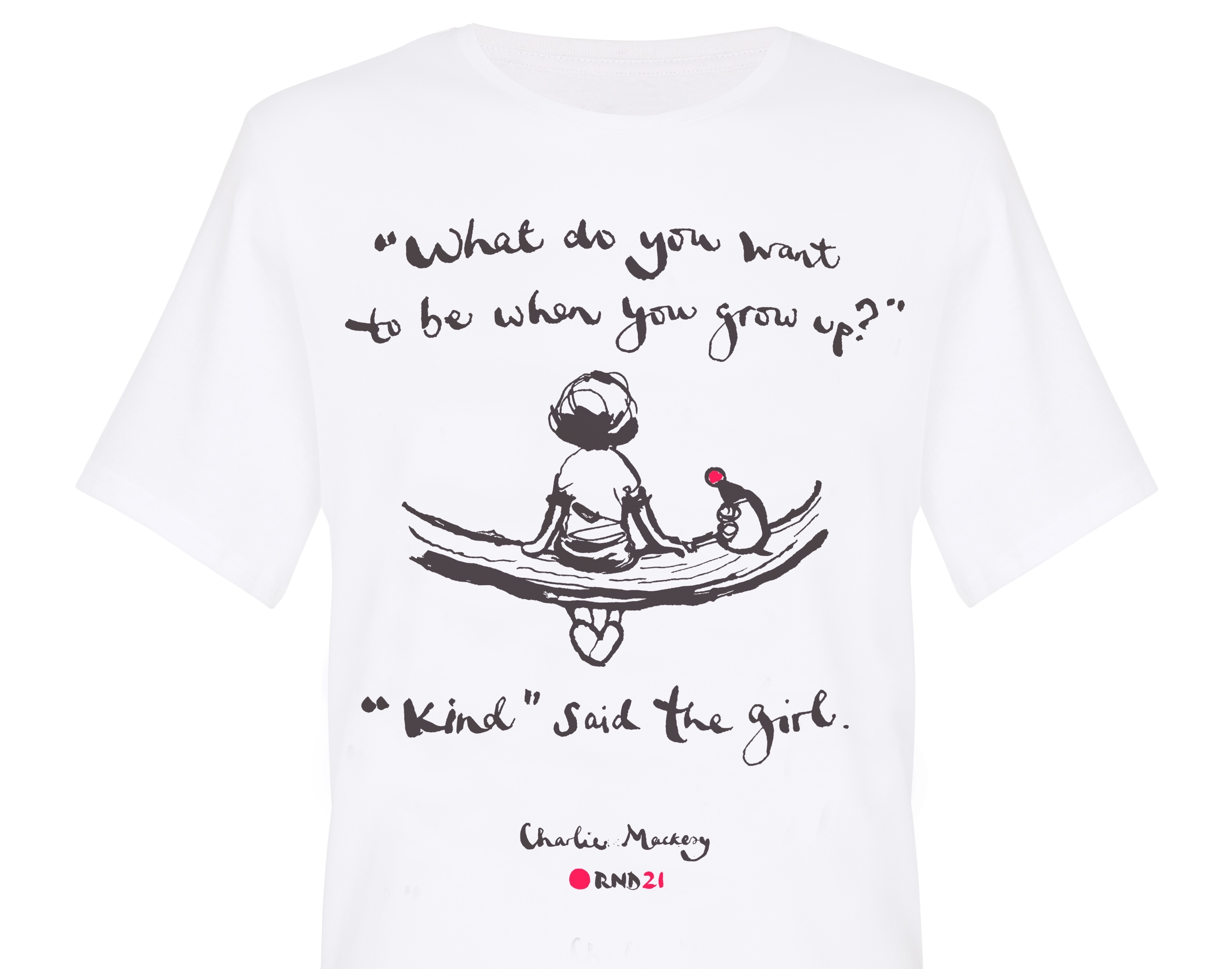 Picture: Comic

Designer: Comic Relief US
Description: Comic Relief US, the organisation behind the Red Nose Day campaign to end child poverty, released two special edition t-shirt designs for the 2021 initiative. One features the illustration "What do you want to be when you grow up? Kind said the Boy" from 'The Boy, The Mole, The Fox and The Horse', while the other features a new take on the phrase, saying "'What do you want to be when you grow up? Kind said the Girl".

Image courtesy of Comic Relief US
Interested in joining our community?
Enquire today about joining your local FESPA Association or FESPA Direct