Features
Top 20 Halloween Prints of 2021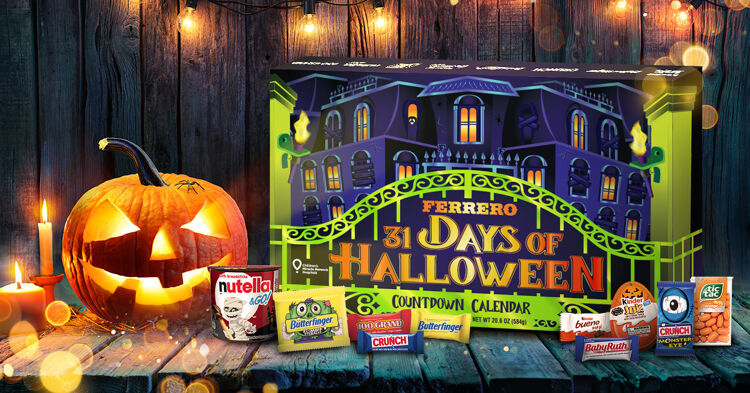 Rob Fletcher shares the top 20 Halloween prints of 2021, inspired by pumpkins, witches, skeletons, ghosts and more. Rob selects some of the best examples of Halloween and looks at how brands capitalise on the event.
It's that time of year again when printing presses across the world hit full capacity as print companies rush to produce all forms of seasonal print. While Christmas is the traditional busy season, recent years have seen demand grow for print related to other events in the autumn and winter months.

One such occasion is Halloween, with the popularity of the annual event increasing all over the world, and with this comes demand for more printed work – inspired by pumpkins, witches, skeletons and ghosts.

Here, FESPA.com goes out and about to pick out some of the best examples of Halloween work and look at how brands capitalise on the event.
A slice of scary

Image courtesy of Rob Fletcher

Designer: Warburtons
Description: Our first example sees Warburtons temporarily rebrand itself as 'Warbootons', producing a range of printed packaging to reflect this. Here, the bread maker has changed its famous bread loaf packaging to mimic a pumpkin.
Tasty human treats for your cat!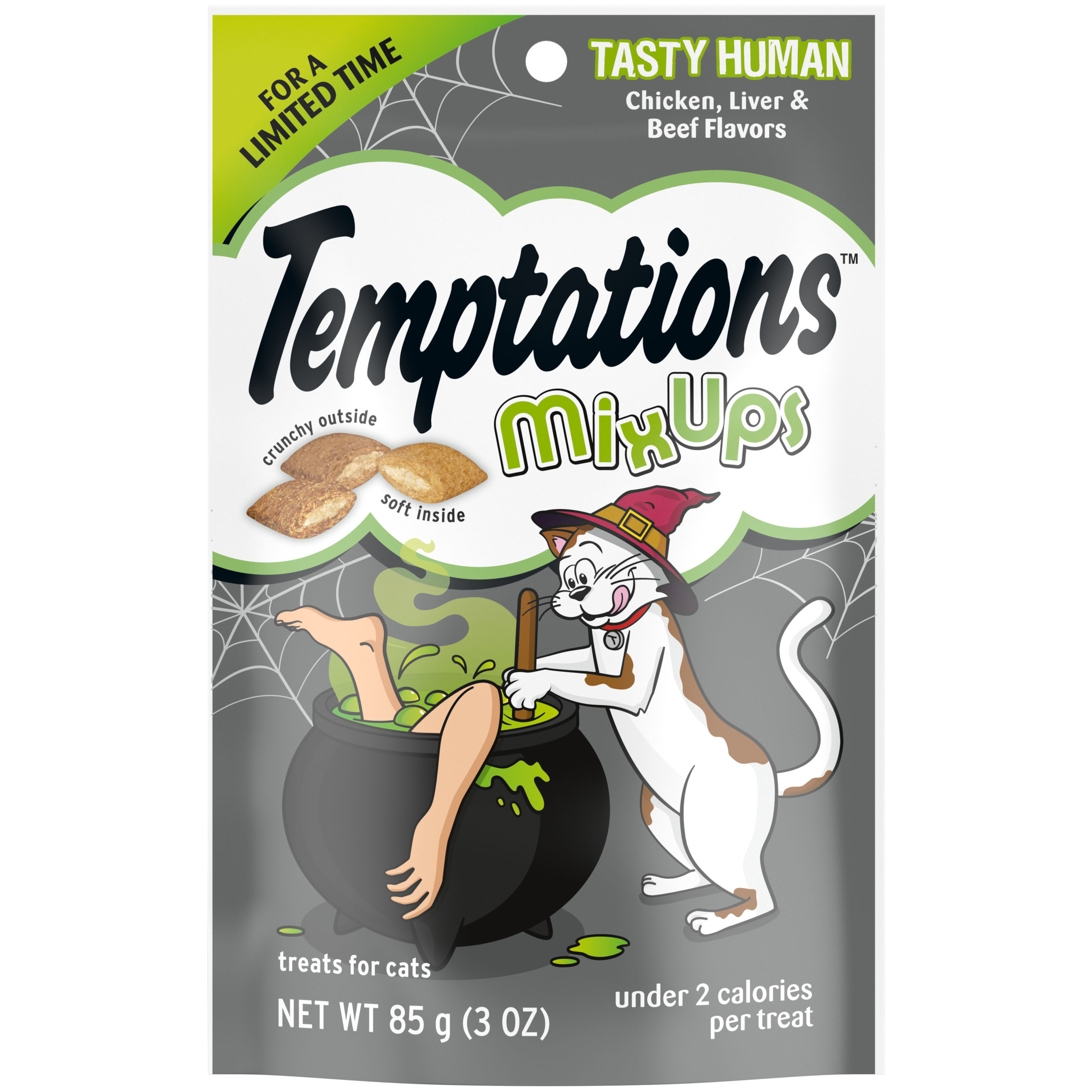 Image courtesy of Temptations

Designer: Temptations
Description: Cat food brand Temptations released a limited-edition bag of its cat snacks this Halloween, with the printed bag featuring a rather scary scene of a cat mixing a cauldron seemingly full of human limbs! Fear not as the actual flavour of the treats were chicken, liver and beef.
Snacking in the dark with Pringles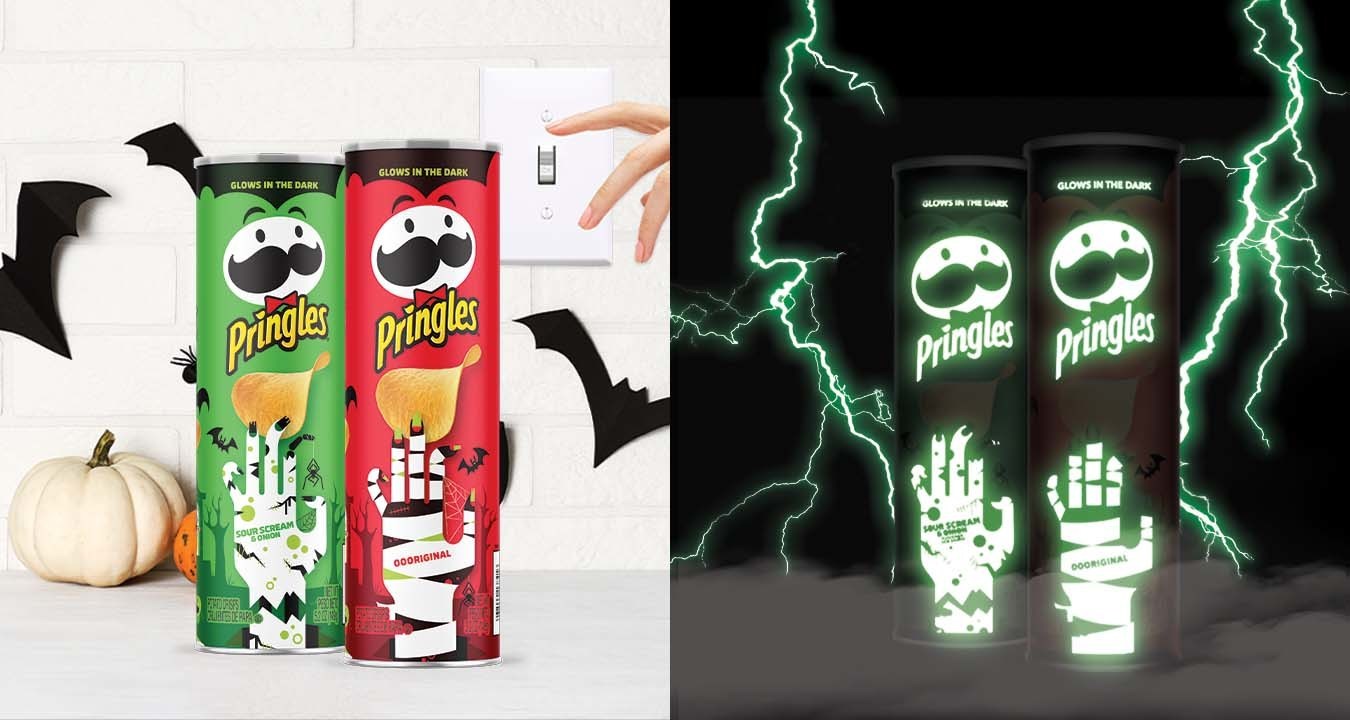 Image courtesy of Pringles

Designer: Pringles
Description: Crisps brand Pringles produced special, glow-in-the dark packaging to mark Halloween 2021. In daylight, the packs showed the traditional Pringles logo with a scary-looking hand reaching up from the bottom of the can. However, when the lights were switched off, the cans became even scarier as the hands, Pringles logo and text glowed in the dark.
Terrifying treats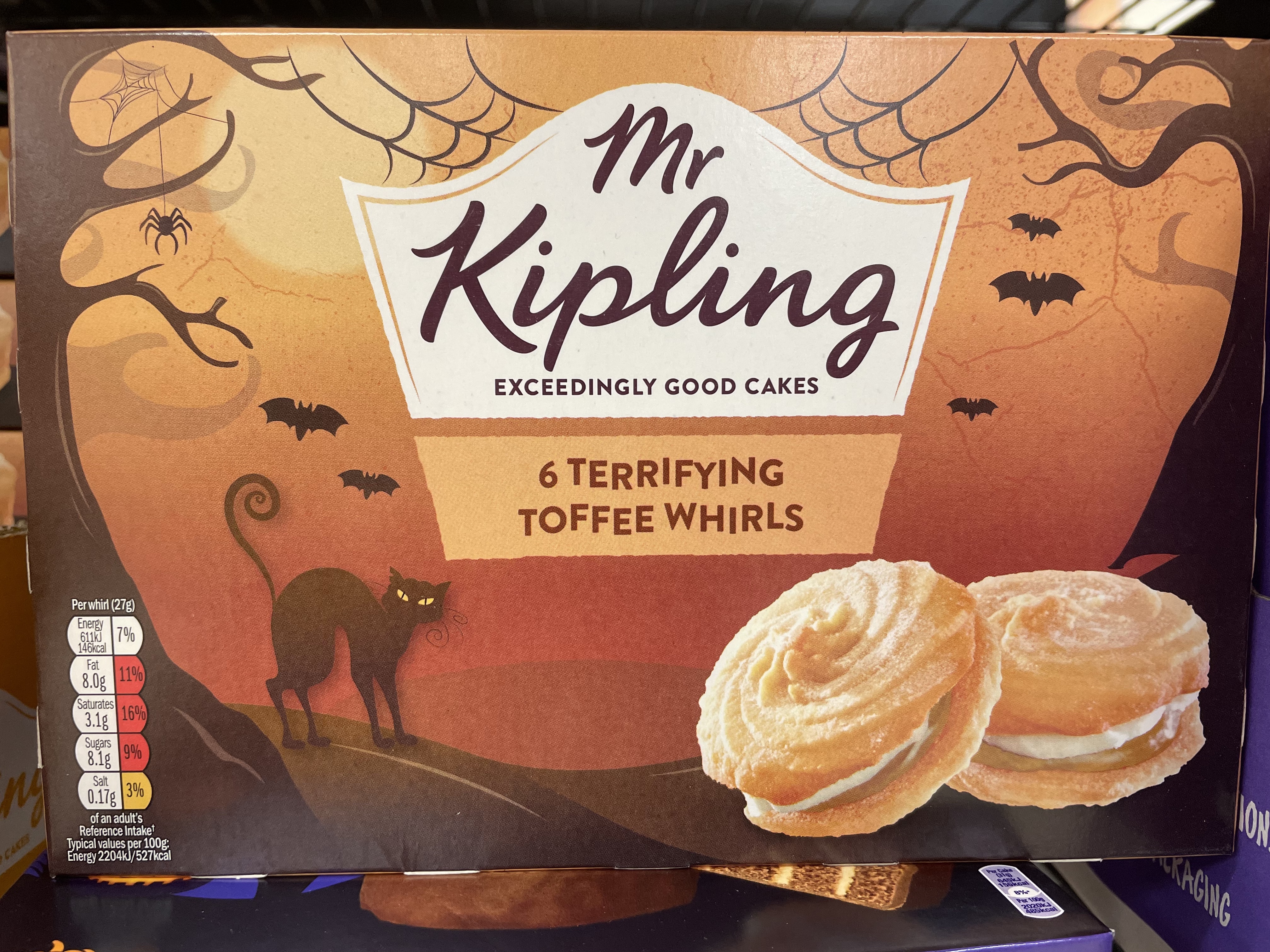 Image courtesy of Rob Fletcher

Designer: Mr Kipling
Description: Some brands take to renaming certain products to tie in with the scary season. Here, Mr Kipling rebranded its Toffee Whirls as 'Terrifying Toffee Whirls', complete with Halloween-themed printed cardboard packaging.
Spooky spirits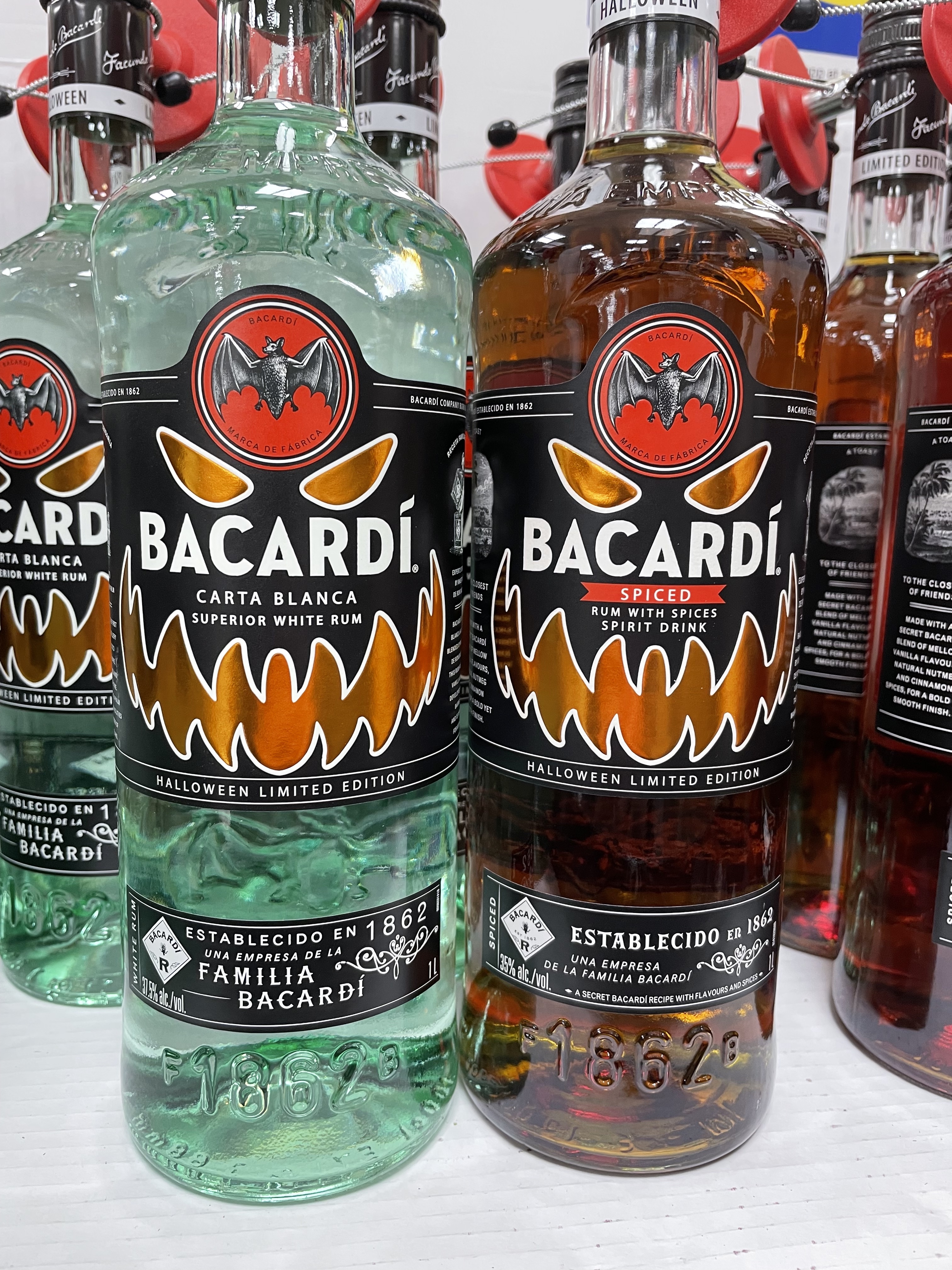 Image courtesy of Rob Fletcher

Designer: Bacardi
Description: Spirits brand Bacardi took to changing the look of its famous rum bottles this Halloween, integrating a scary, pumpkin-type face as part of the printed label design.
Look and smell the part this Halloween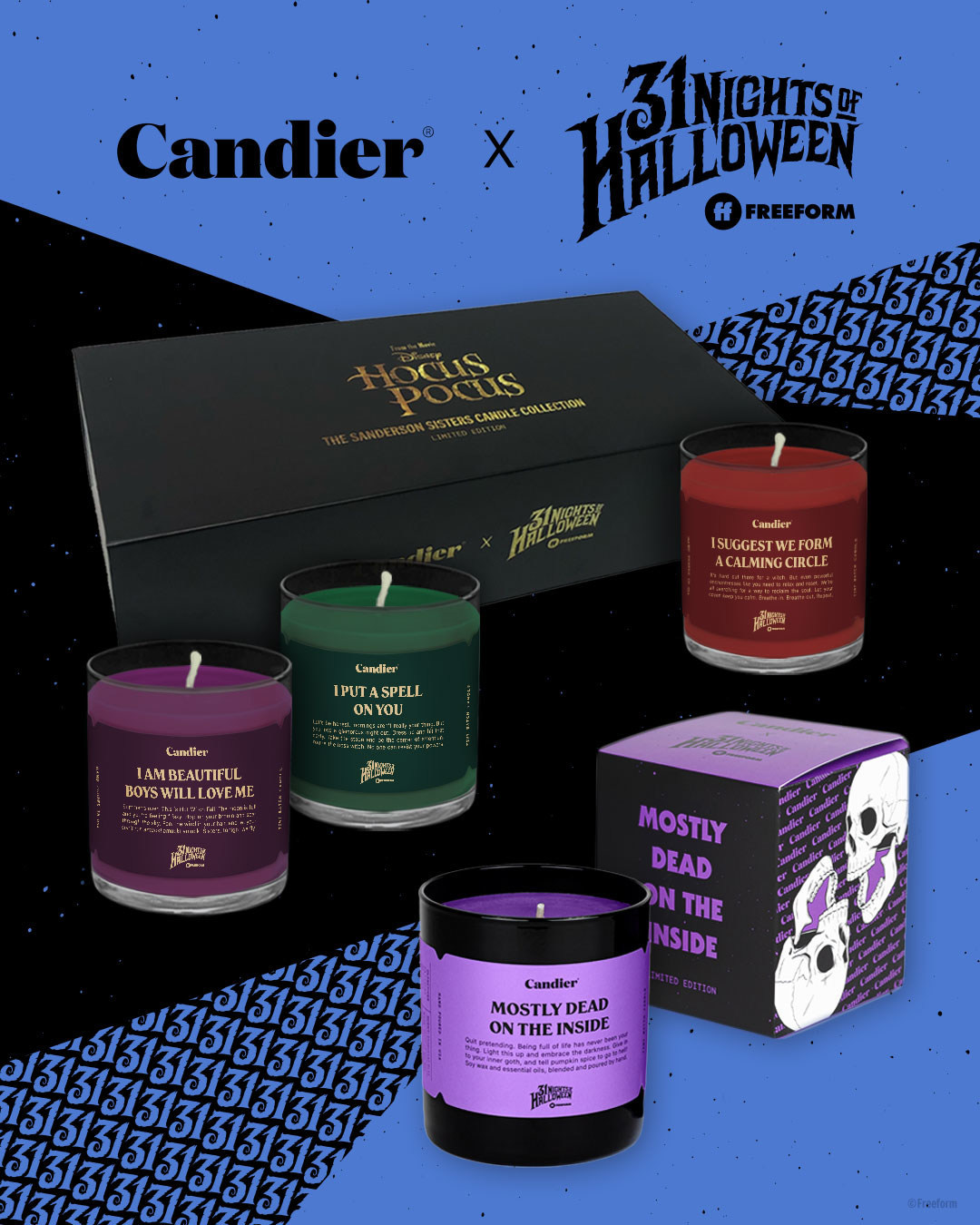 Image courtesy of Freeform

Designer: Freeform / Carvel Ice Cream / Ryan Porter's Candier
Description: Freeform teamed up with Carvel Ice Cream and Ryan Porter's Candier to create custom candles inspired by the cult classic film, Disney's 'Hocus Pocus'. The candles, which were supplied in printed boxes and a limited-edition souvenir box, were inspired by Carvel Ice Cream flavours.
Frightening fusion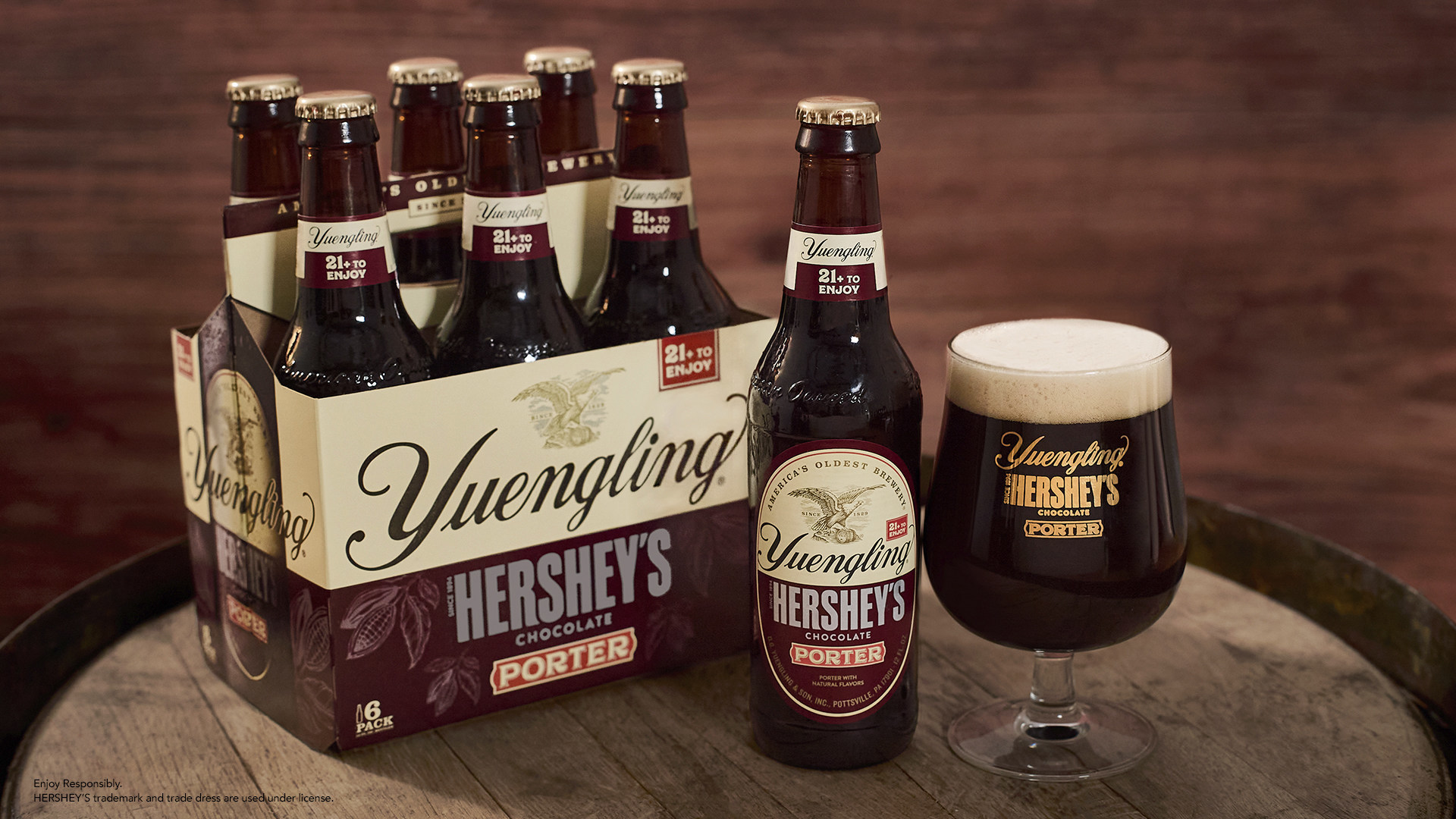 Image courtesy of DG Yuengling & Son

Designer: DG Yuengling & Son / Hershey's
Description: DG Yuengling & Son, America's oldest brewery, also took part in a collaboration this Halloween, teaming up with Hershey's to create a special chocolate-flavoured beer. Though the printed design wasn't Halloween as such, the product was marketed as a 'treat' for over-21s at Halloween and shows another example of opportunities in seasonal work.
#BringOnTheCandy…but keep your teeth clean!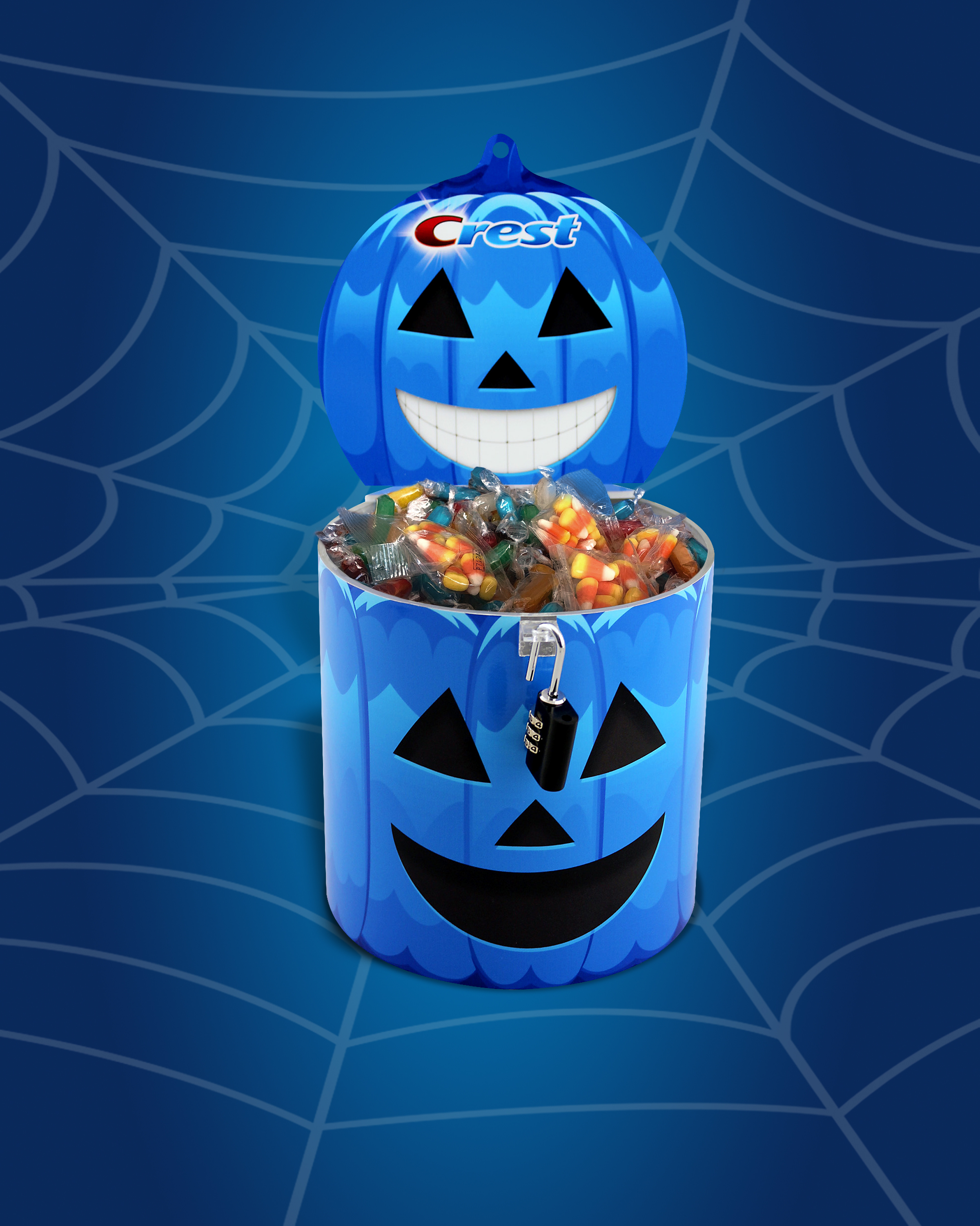 Image courtesy of Crest

Designer: Crest
Description: Toothpaste brand Crest produced two special pieces of print to promote clean and healthy teeth at the time of the years when children tend to eat a lot of candy. As part of its #BringOnTheCandy campaign, Crest launched a giveaway for a safe where children could safely store their candy, as well as an accompanying, printed blue pumpkin tag.
Krispy Skreme!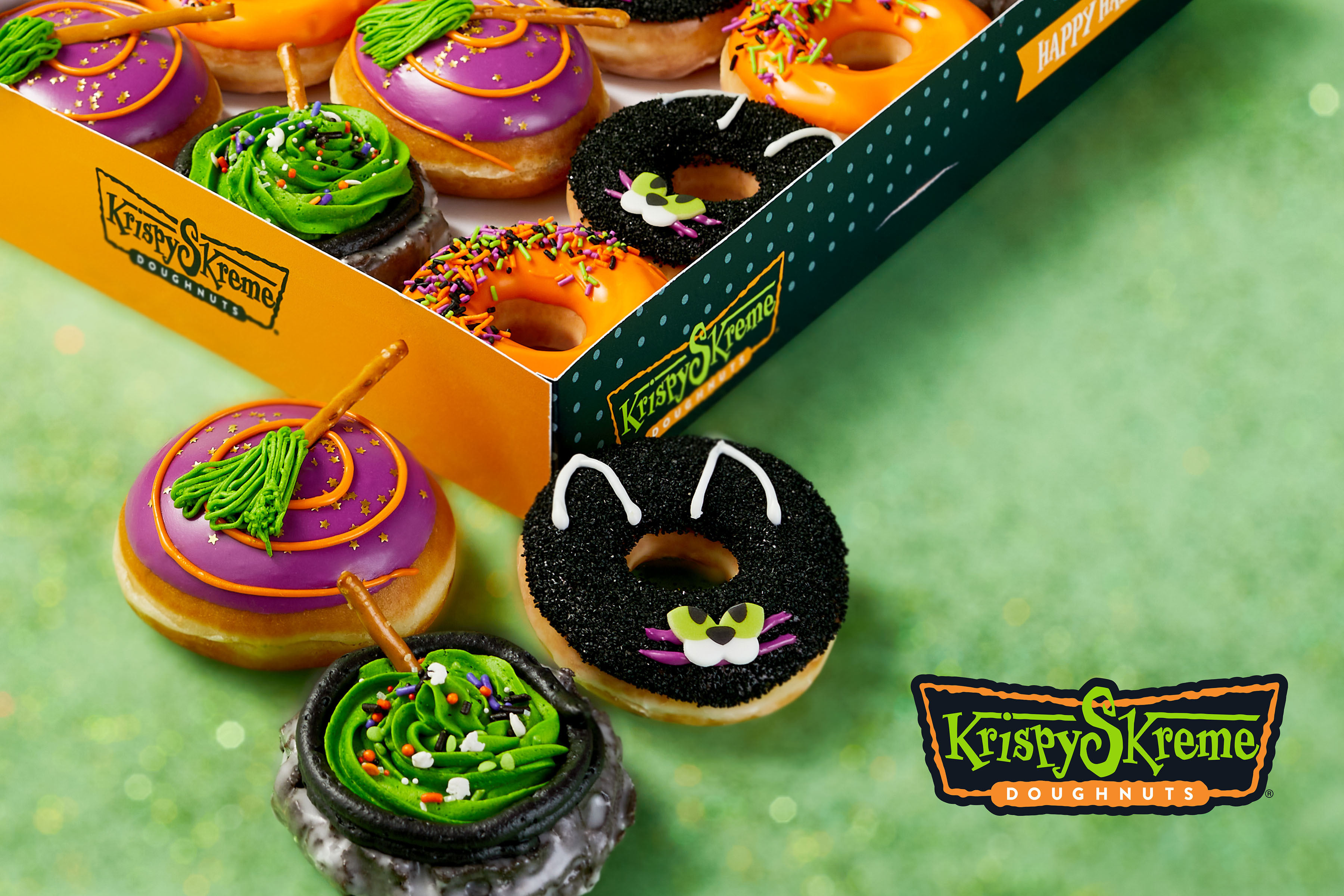 Image courtesy of Krispy Kreme

Designer: Krispy Kreme
Description: Donut brand Krispy Kreme transformed its iconic packaging for Halloween 2021 and took on a scary-sounding name for the season. 'Krispy Skreme' donuts were available in limited-edition printed packaging, offering up a treat to consumers at Halloween.
Advent calendars at Halloween?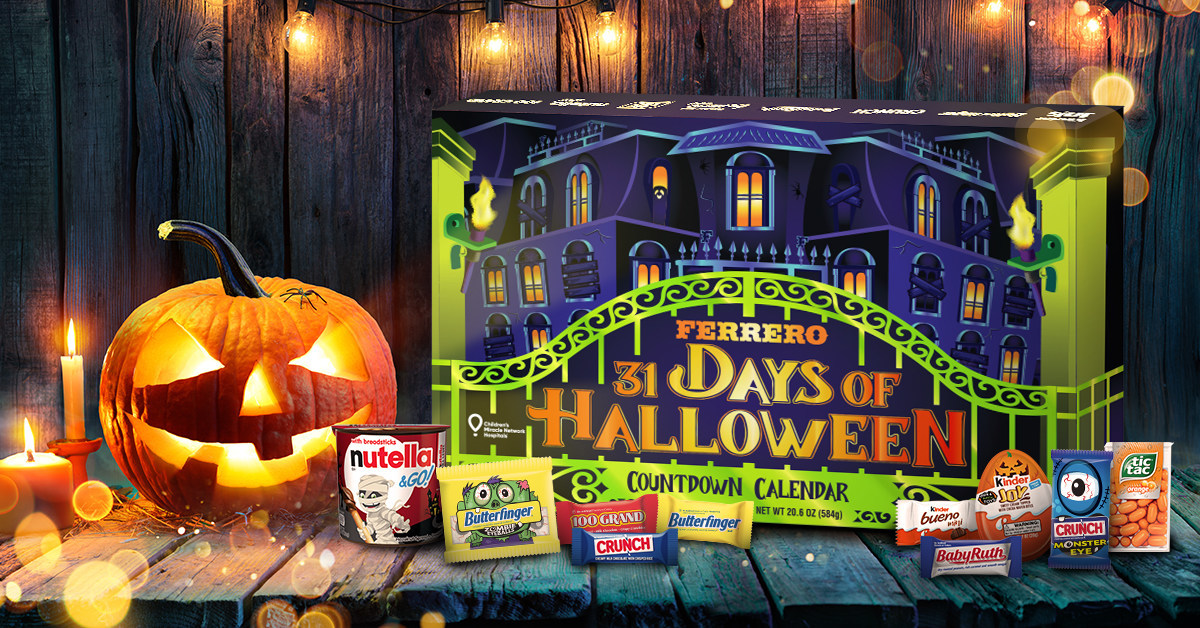 Image courtesy of Ferrero

Designer: Ferrero
Description: We're all familiar with printed advent calendar at Christmas, but snacks brand Ferrero produced special piece to mark the countdown to Halloween. Created to help raise money for Children's Miracle Network Hospitals, the calendar included a range of sweet treats from Ferrero.
Design your own spooky drinks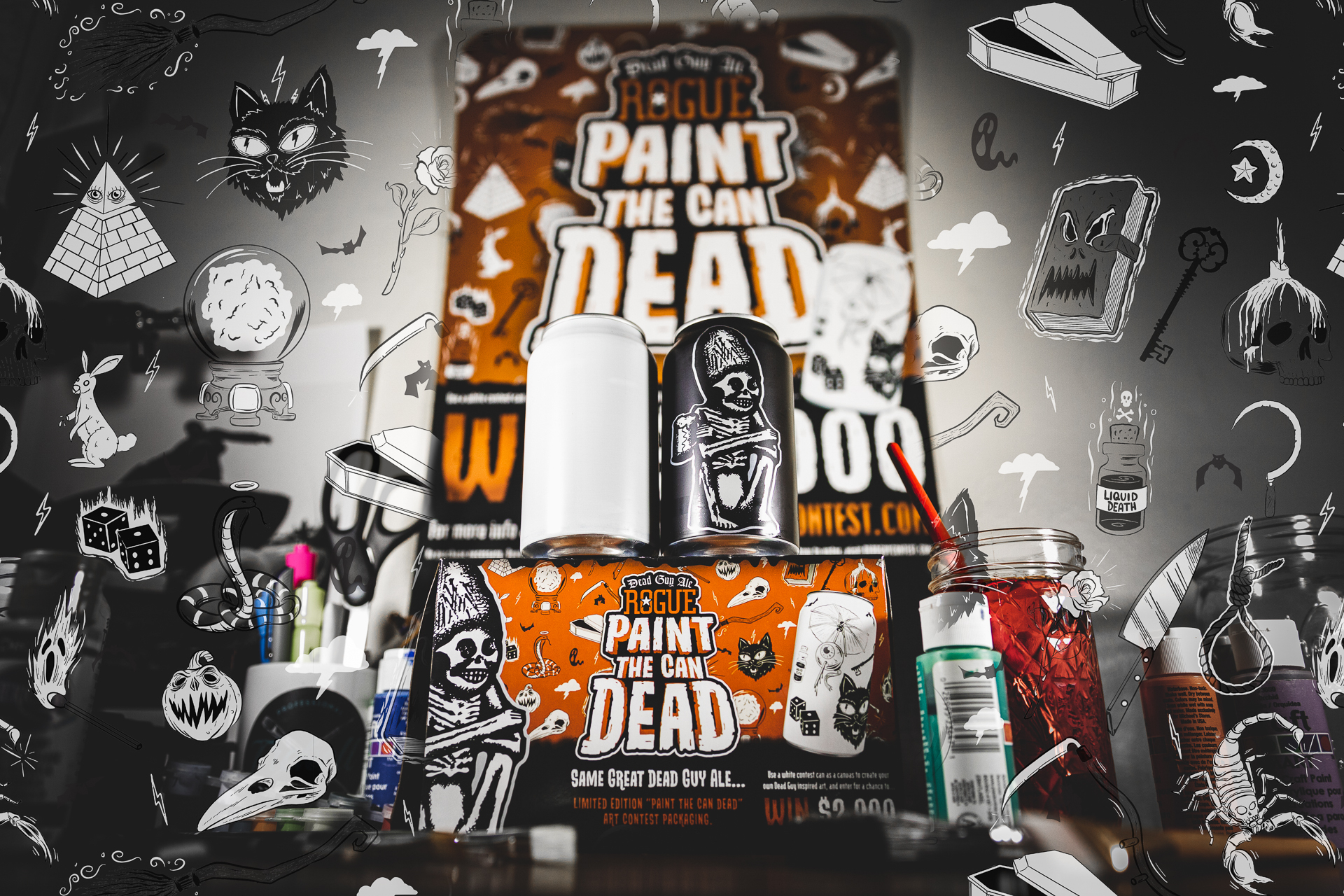 Image courtesy of Rogue Ales & Spirits

Designer: Rogue Ales & Spirits
Description: For the second consecutive year, Rogue Ales & Spirits ran its 'Paint the Can Dead' campaign, challenging fans to create original Dead Guy inspired can art on a special edition blank white can, complete with special cardboard packaging. The overall winner walked away with a $2,000 cash prize!
Transform your wheelchair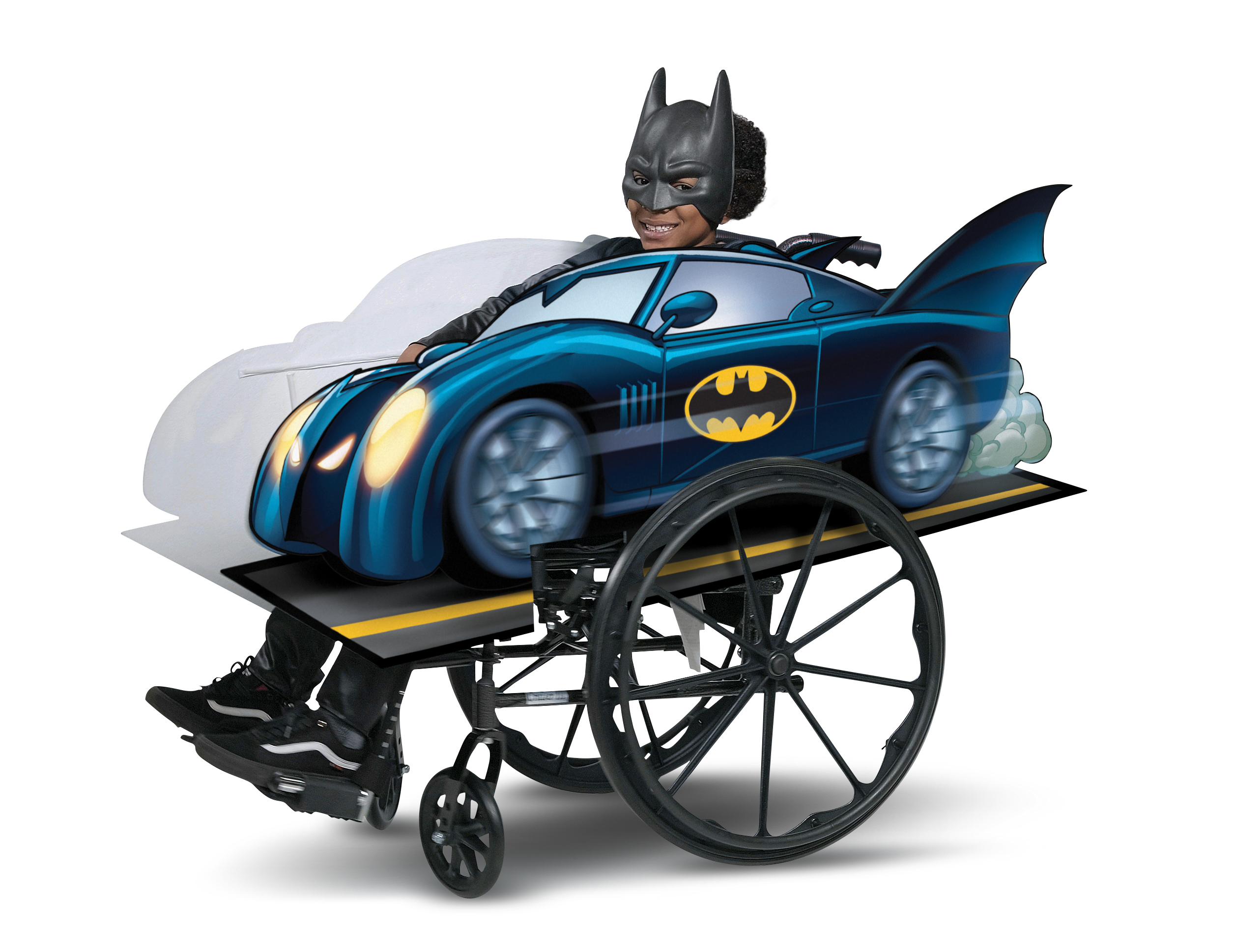 Image courtesy of Disguise

Designer: Disguise
Description: Disguise, the Halloween costume division of toy manufacturer JAKKS Pacific, launched a series of clever wheelchair cover sets and accessible costumes for Halloween 2021. The licensed sets include Poppy from 'Trolls World Tour', Chase from 'Paw Patrol: The Movie', Transformers' Bumblebee and Batman and the Batmobile.
It's The Addams Family!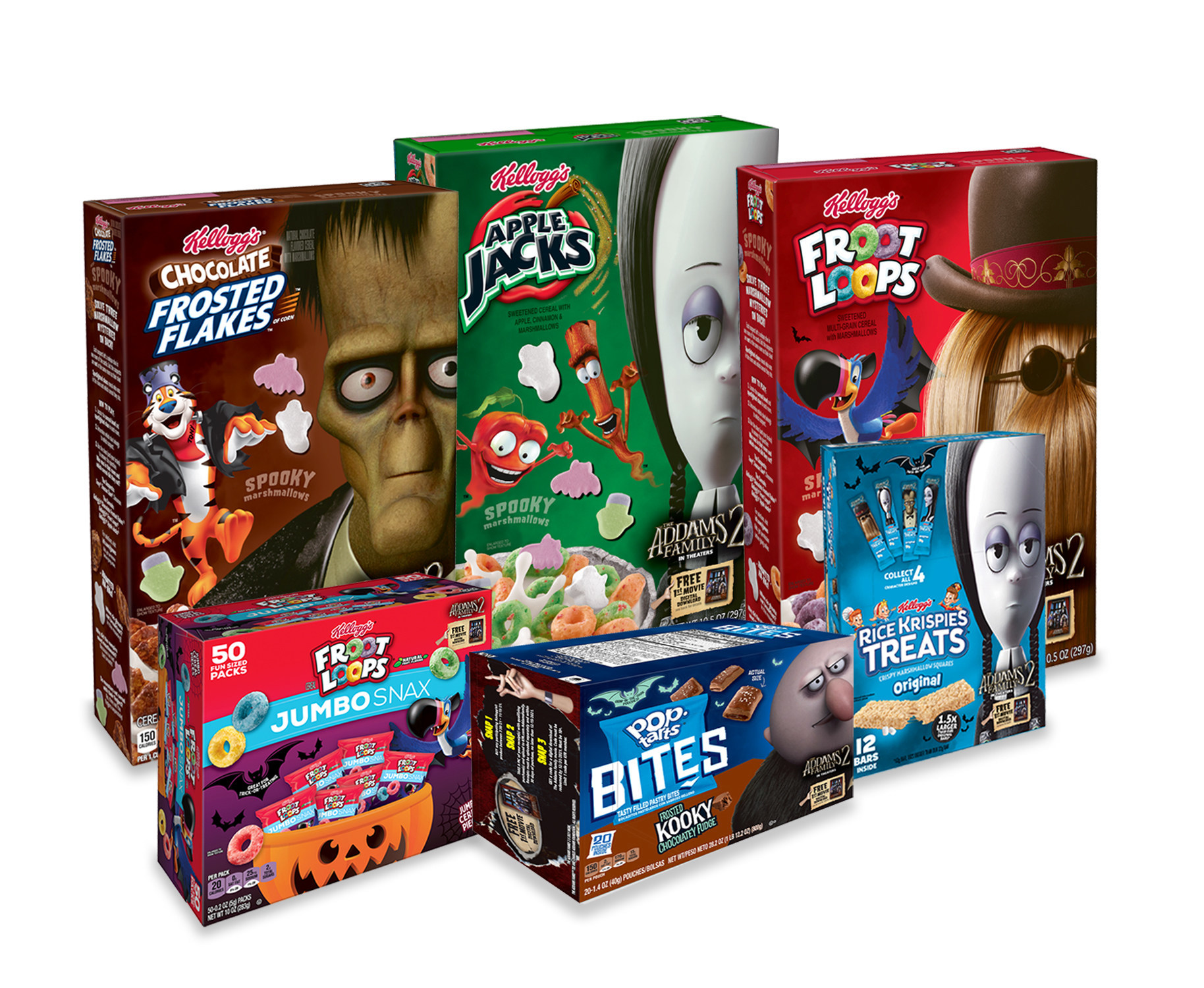 Image courtesy of Kellogg Company

Designer: Kellogg Company
Description: Tying in with the Halloween season, the Kellogg Company produced a range of packaging for some of its cereal products to mark the launch of 'The Addams Family 2' film in cinemas. Beloved Addams Family characters, including Wednesday, It and Lurch all made an appearance on the packages.
Safety first at Halloween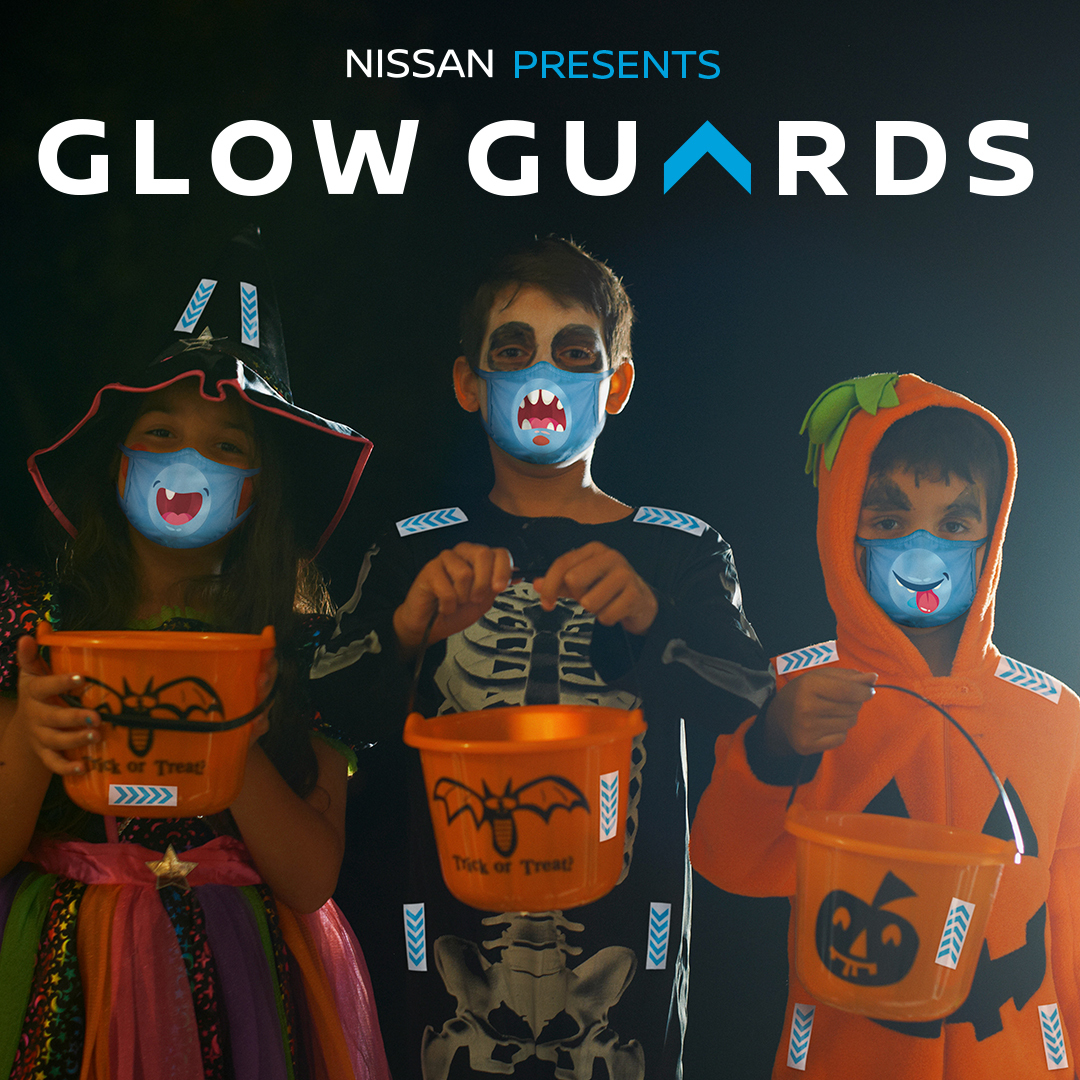 Image courtesy of Nissan Canada

Designer: Nissan Canada
Description: Nissan Canada launched a special range of printed, reflective stickers to help keep trick-or-treaters safe this Halloween. The self-adhesive stickers can be attached to children's costumes to help them more visible to cars, while Halloween-themed reflective stickers can also be added to masks to make them seem even more spooky!
Shriek! Scary Skittles!
Image courtesy of Skittles

Designer: Mars Wrigley
Description: Snacks company Mars Wrigley released a limited-edition Halloween pack for its Skittles product. Named 'Skittles Shriekers', each pack featured a super-sour flavour sweet, with consumers invited to try if they dared!
Pick a pumpkin or two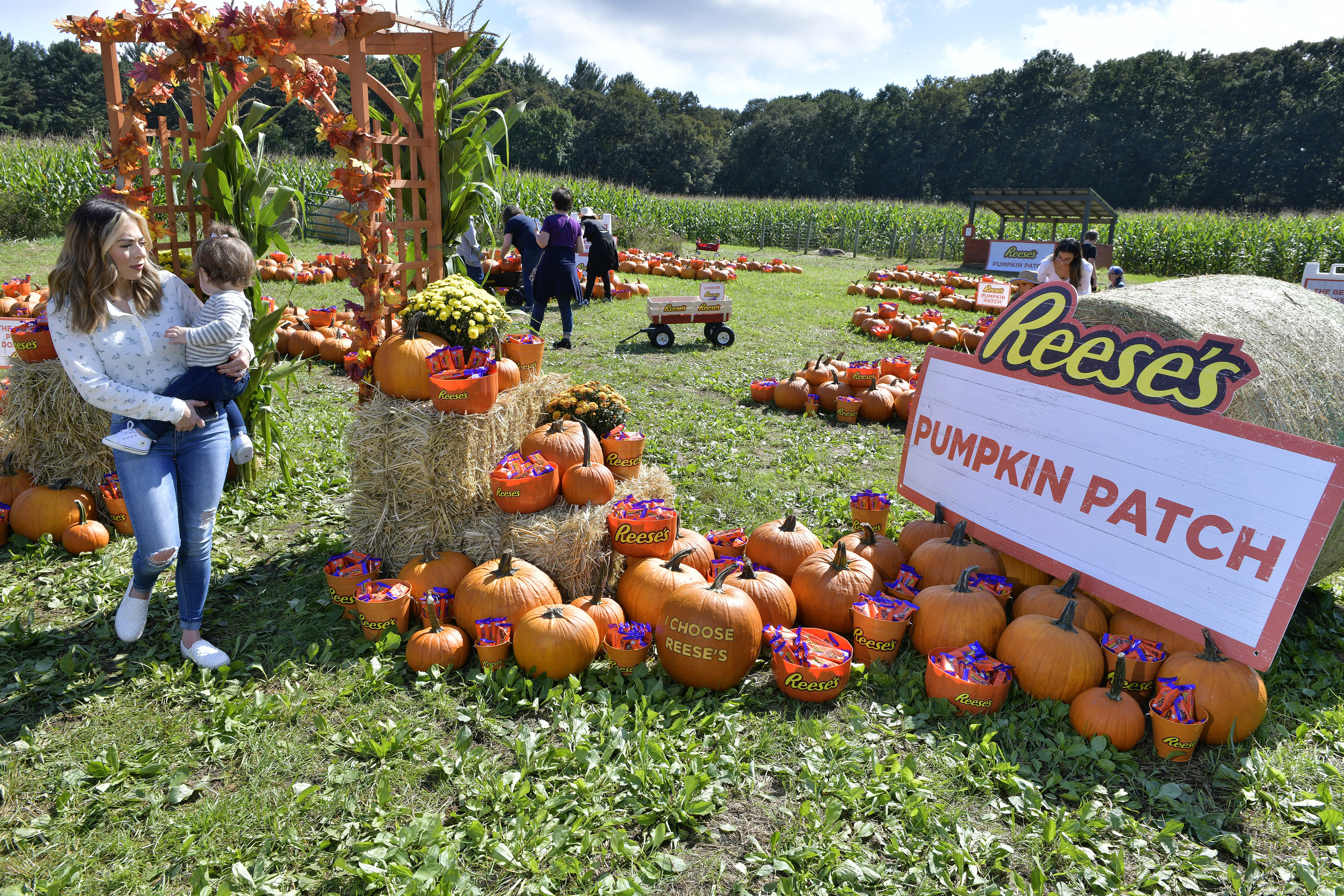 Image courtesy of Hershey's

Designer: Hershey's
Description: A popular treat at Halloween, Hershey's created a pumpkin patch dedicated to its Reese's Peanut Butter brand. Featuring printed signage and special Reese's pumpkin baskets, while the packaging for the chocolate products also featured a pumpkin-inspired design.
Interactive spooky print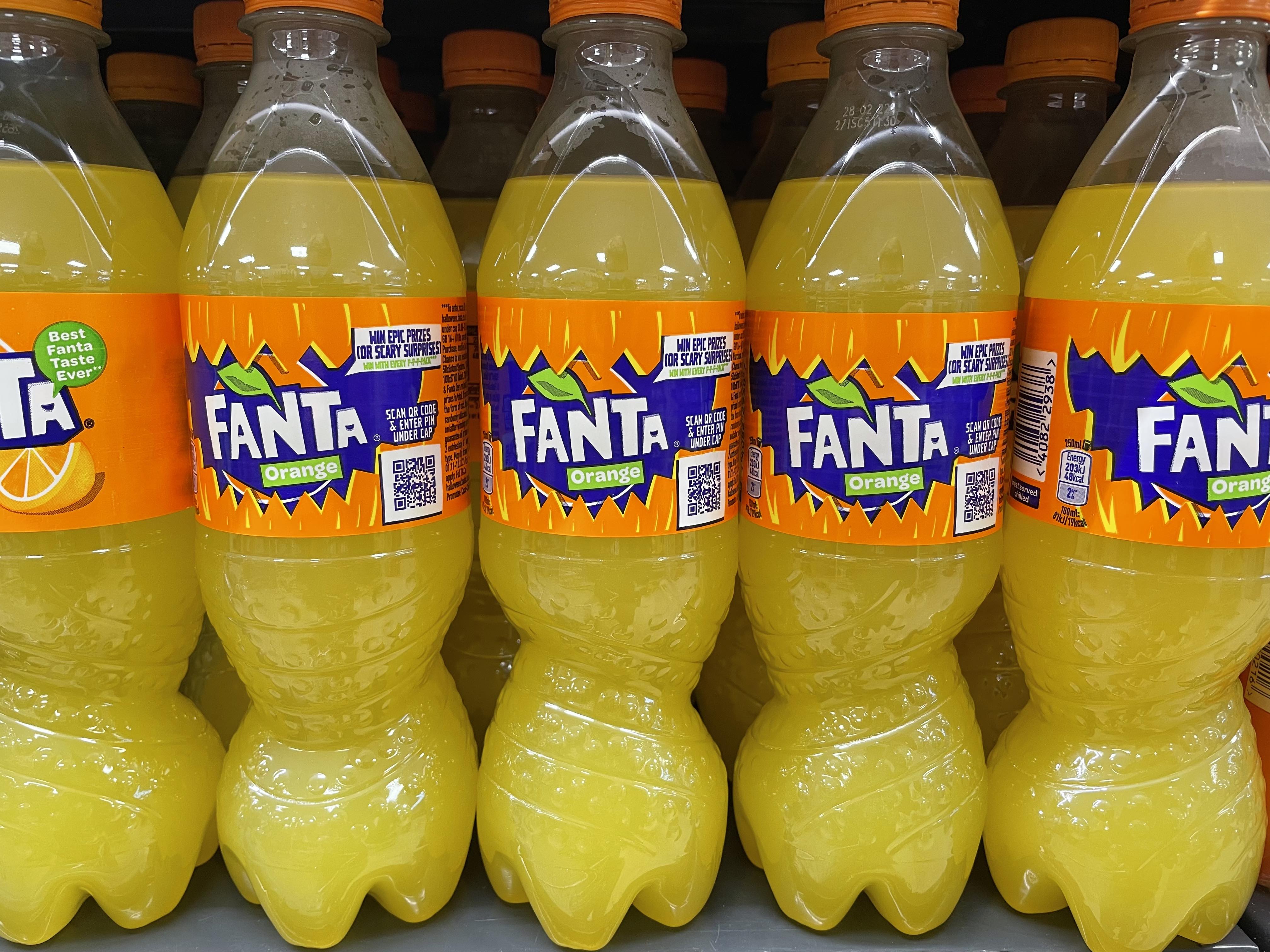 Image courtesy of Rob Fletcher

Designer: Coca-Cola Europacific Partners
Description: This year, Coca-Cola Europacific Partners came up with an innovative label for its Fanta Orange products that took on a spooky design that allowed consumers to win a range of prizes. Scanning the scary face on special edition packs led consumers to a website where they could input their unique code from the bottle and win prizes from a pool worth £50,000.
Ketchup for vampires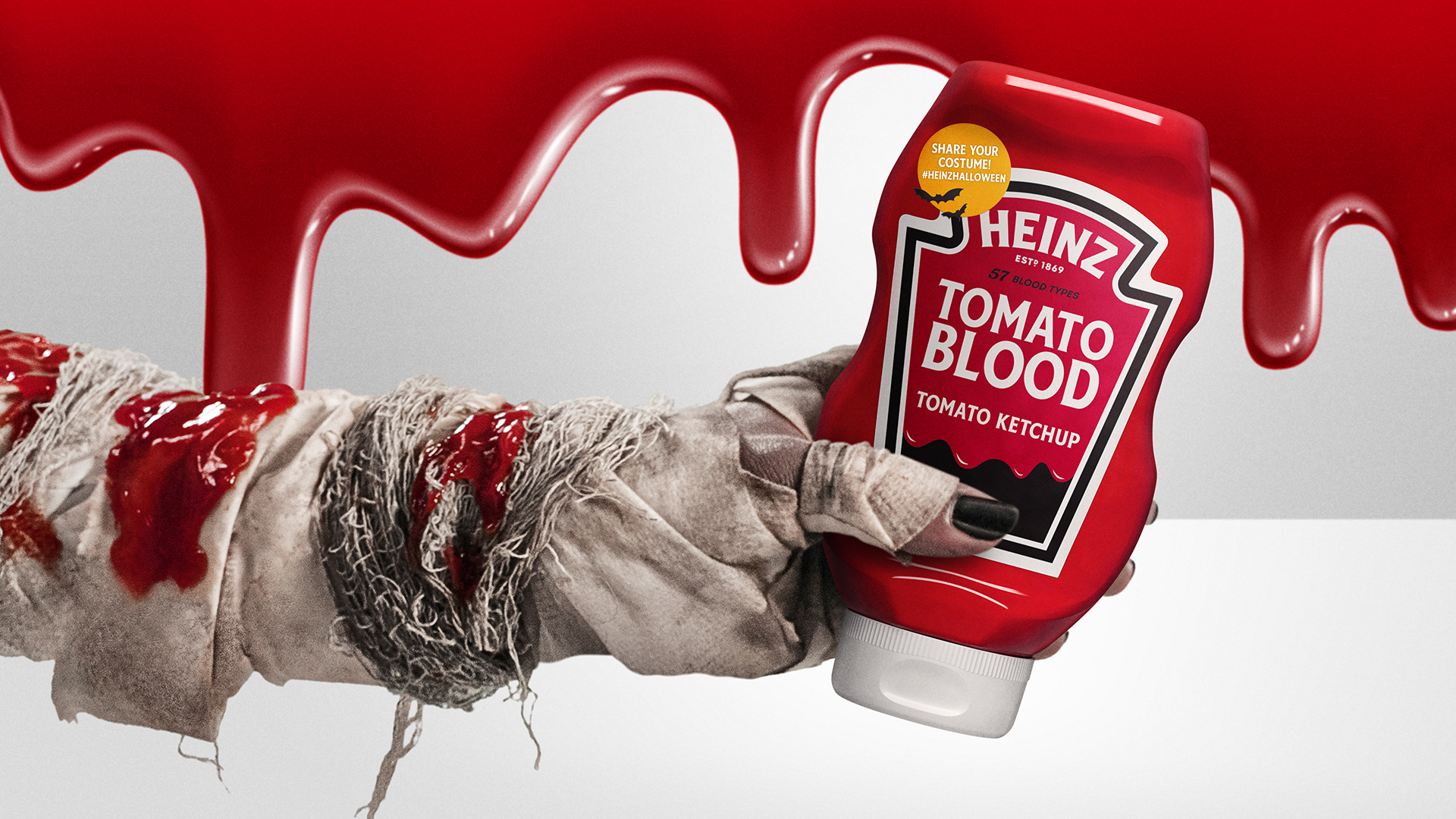 Image courtesy of Kraft Heinz

Designer: Kraft Heinz
Description: Kraft Heinz launched a limited-edition bottle of its world-famous ketchup this Halloween, rebranding the product as 'Tomato Blood' in the US. Kraft Heinz even suggested consumers could decorate their Halloween costumes with the product!
Day of the Dead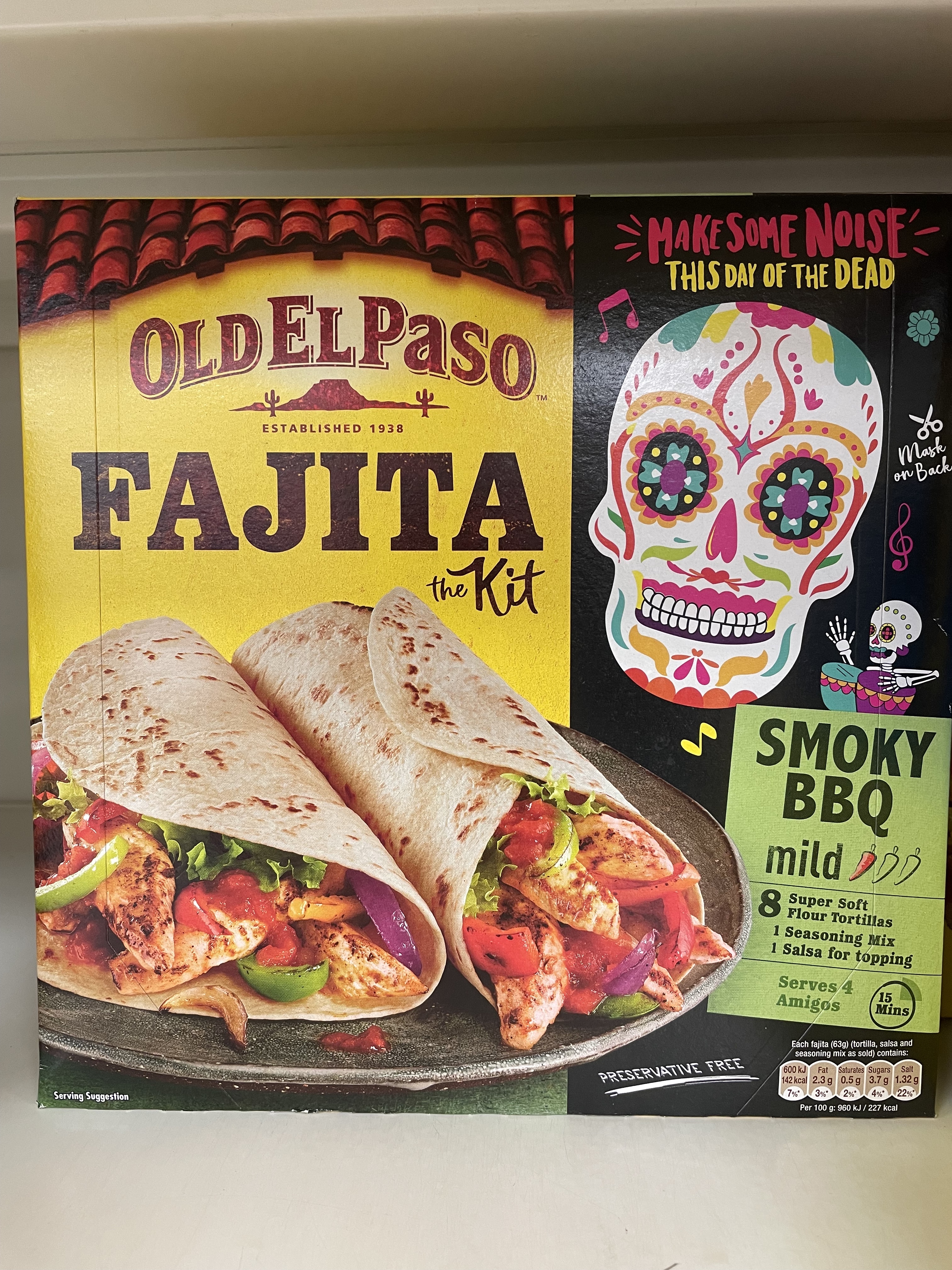 Image courtesy of Rob Fletcher

Designer: Old El Paso
Description: Though not officially Halloween, this scary-looking packaging from Old El Paso pays tribute to the company's Mexican heritage by celebrating the Day of the Dead. The annual event, which takes place from 1-2 November, sees people gather to pay respects and remember friends and family who have died.
Drink in the dark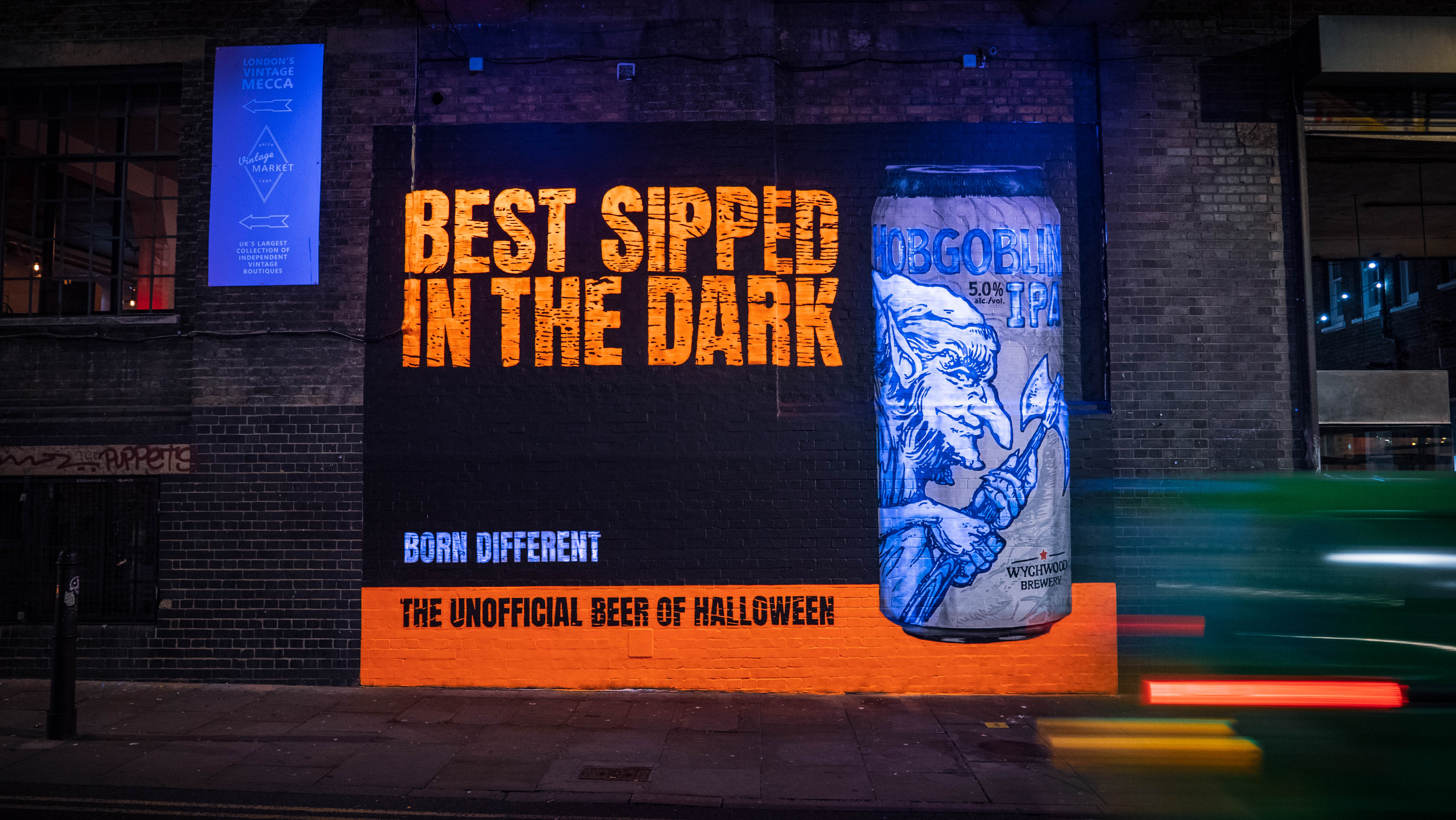 Image courtesy of Wychwood Brewery

Designer: Wychwood Brewery
Description: Wychwood Brewery's premium ale brand Hobgoblin launched a special edition of its cans for Halloween under the strapline 'Best Sipped in the Dark'. When the lights are turned out, the drinks cans glow, showing off the famously scary Hobgoblin logo.

Interested in joining our community?
Enquire today about joining your local FESPA Association or FESPA Direct