Features
Top 20 Christmas print applications of 2021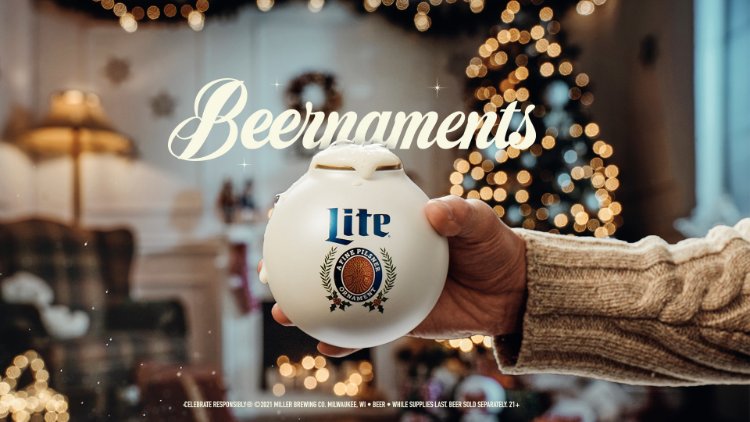 Rob Fletcher shares some of the more creative and innovative print applications from the 2021 festive season.
It's the most wonderful time of the year once again! High streets are full of shoppers buying gifts for loved ones, the smell of sweet treats is in the air at Christmas markets and print companies are busy printing all sorts of products for customers.

Christmas often brings out the more creative side of brands and retailers, which, working in partnership with the many great print businesses around the world, bring to market a whole host of innovative applications and products.

Here, we celebrate this incredible innovation by picking out some of the most eye-catching print applications from Christmas 2021.
Whyte Christmas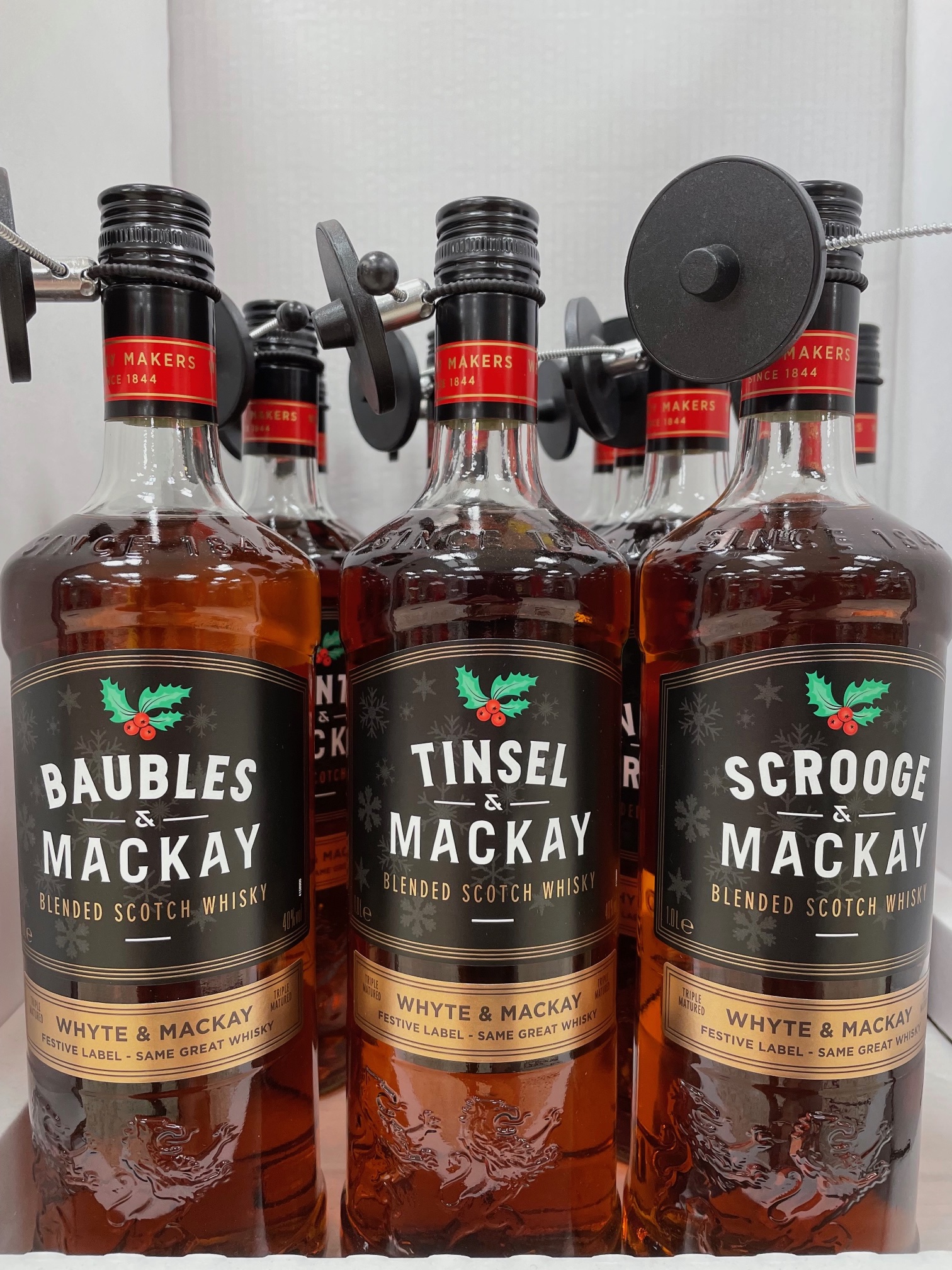 Image courtesy of Rob Fletcher

Designer: Whyte and Mackay
Description: Whiskey brand Whyte and Mackay released a limited-edition range of bottles with special festive labels. Each bottle features a play on the brand, with Whyte being replaced with a festive word such as 'tinsel' or 'baubles'.
Pulling a cracker!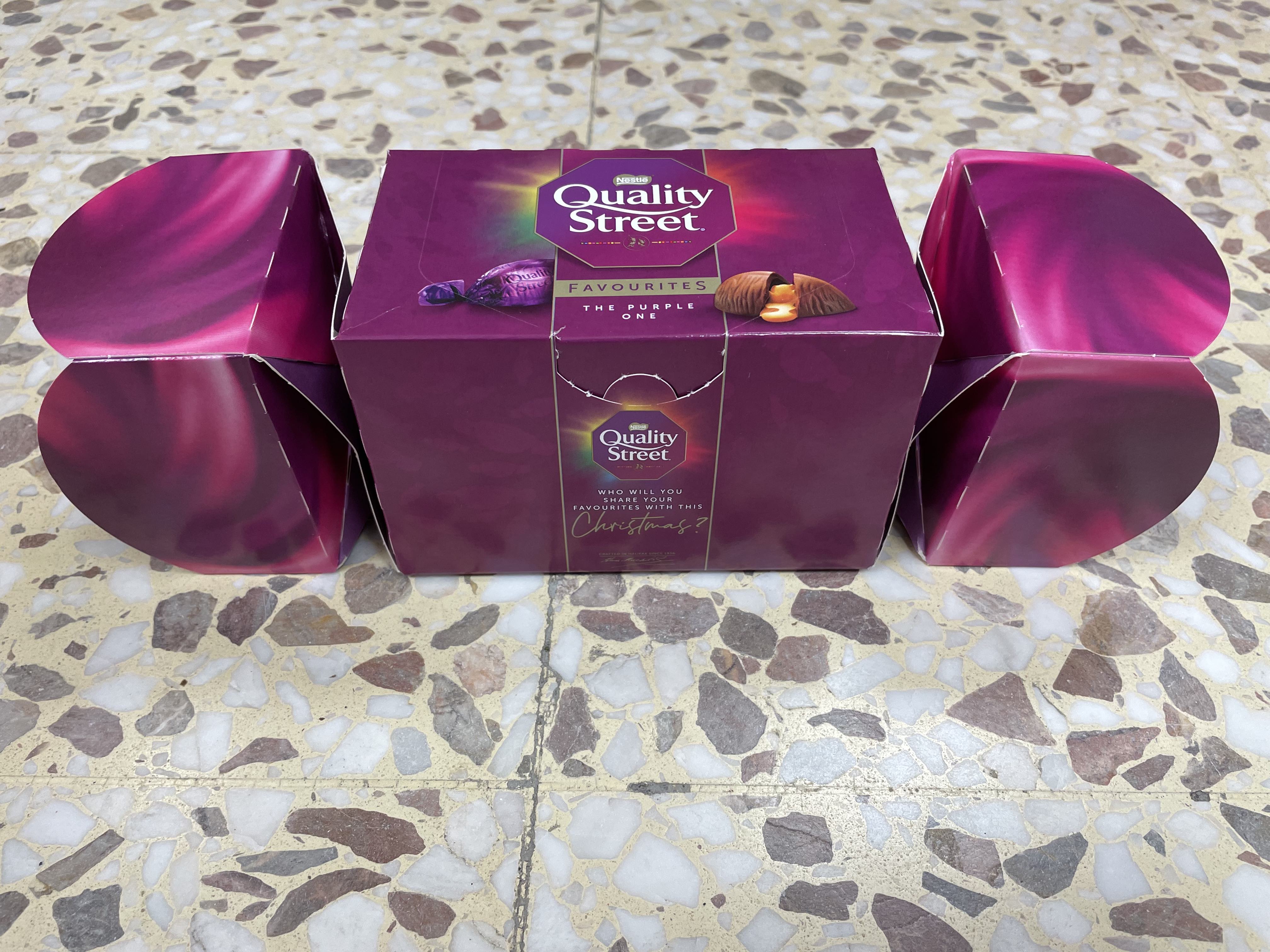 Image courtesy of Rob Fletcher

Designer: Quality Street
Description: What's Christmas without a box of Quality Street? The famous chocolate brand was able to showcase innovation in print and packaging with this clever creation, whereby the box was made to look like a giant cracker, full of Quality Street's 'Purple One' sweet.
Rudolph the red-nosed…spoon?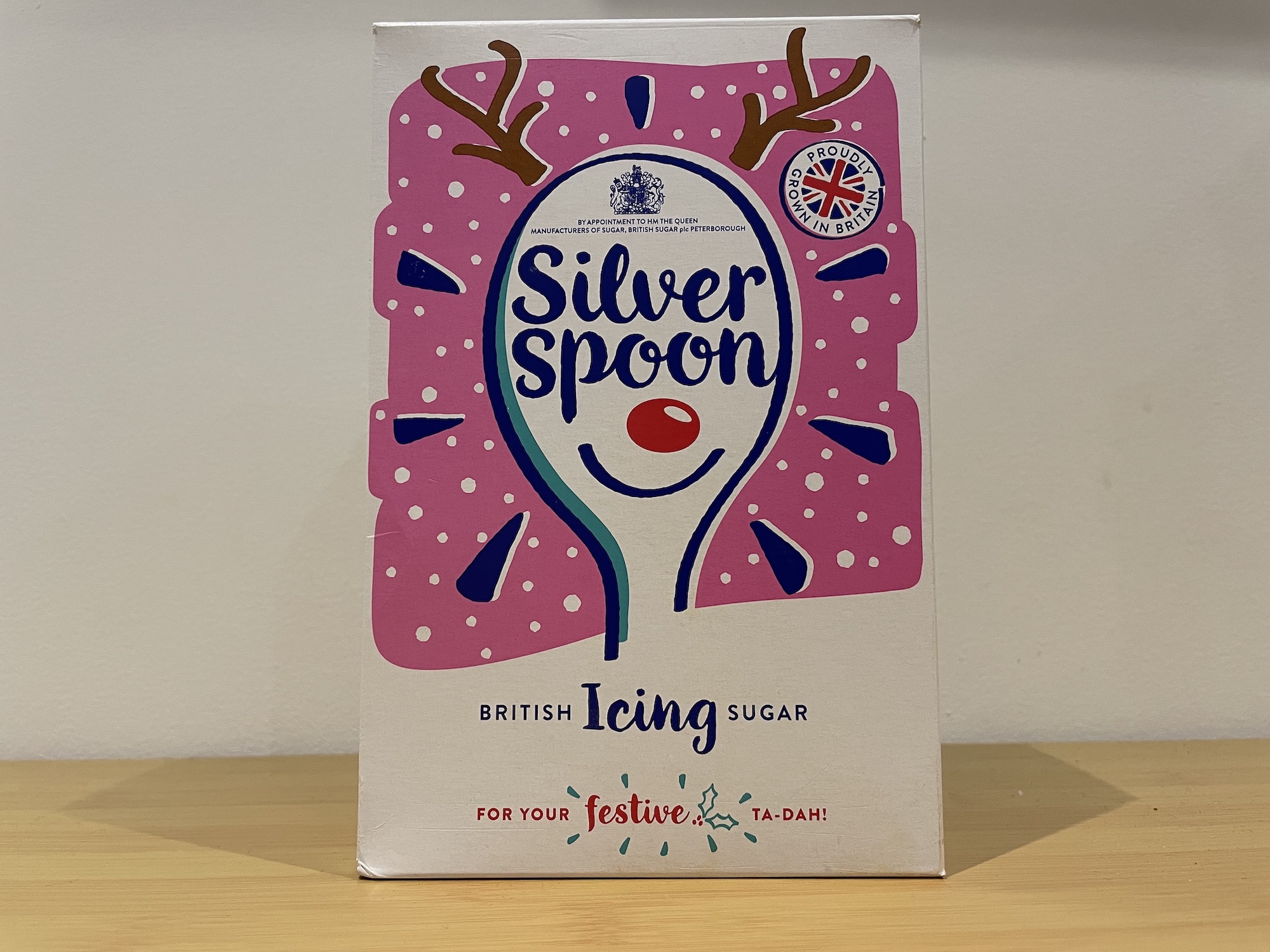 Image courtesy of Rob Fletcher

Designer: Silver Spoon
Description: Everyone loves getting hand-on at Christmas with a bit of baking. Silver Spoon marked the festive season by playfully altering its packaging so that the traditional spoon design was made to look like a certain, red-nosed reindeer, complete with antlers.
Tasty treat from Lindt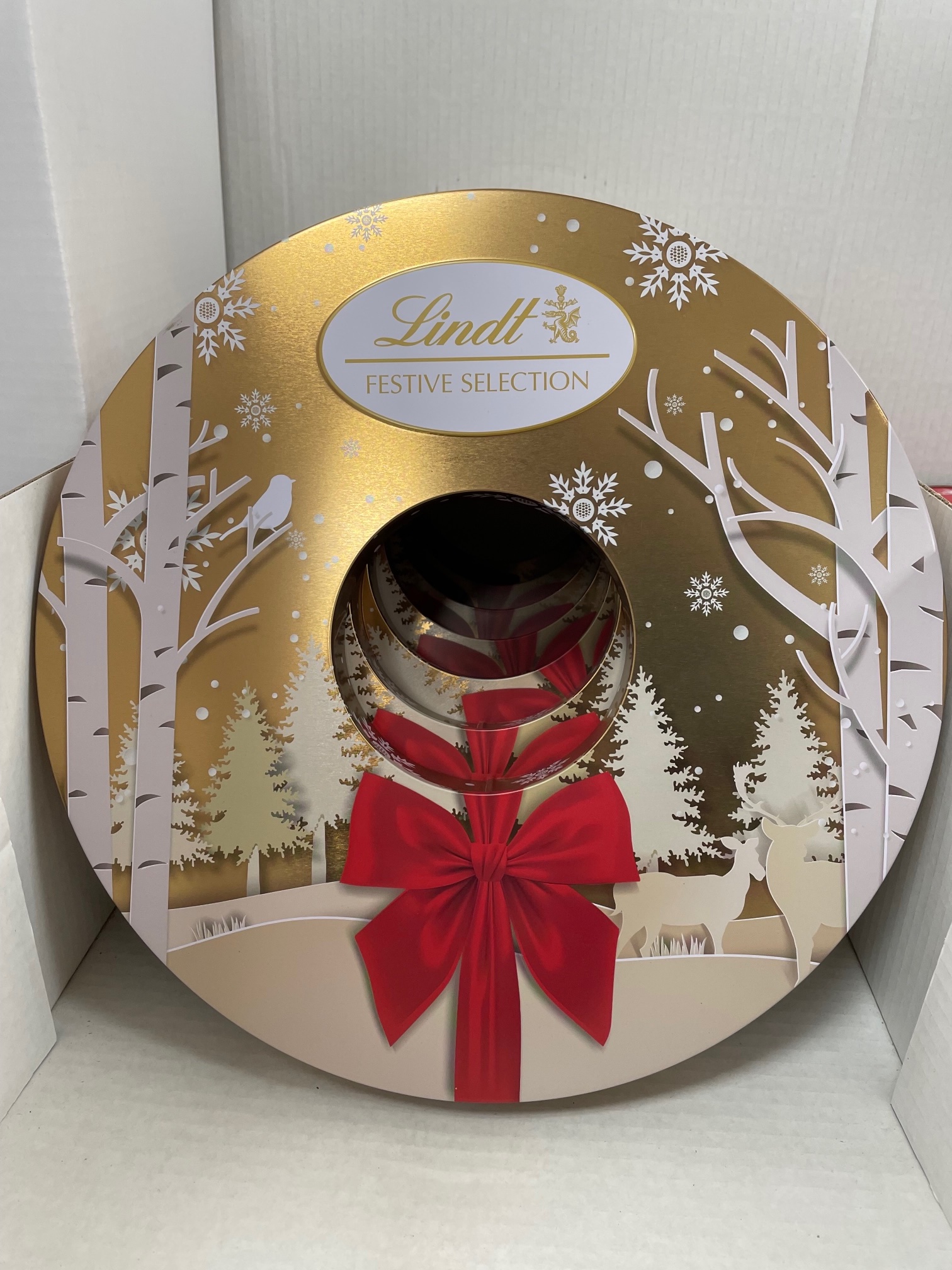 Image courtesy of Rob Fletcher

Designer: Lindt
Description: Christmas is a time for brands to catch the eye of consumers and Lindt was able to just this with this clever piece of print. The tin of chocolates was printed on metal and made into the shape of a Christmas reef, offering customers a lovely keepsake.
Special delivery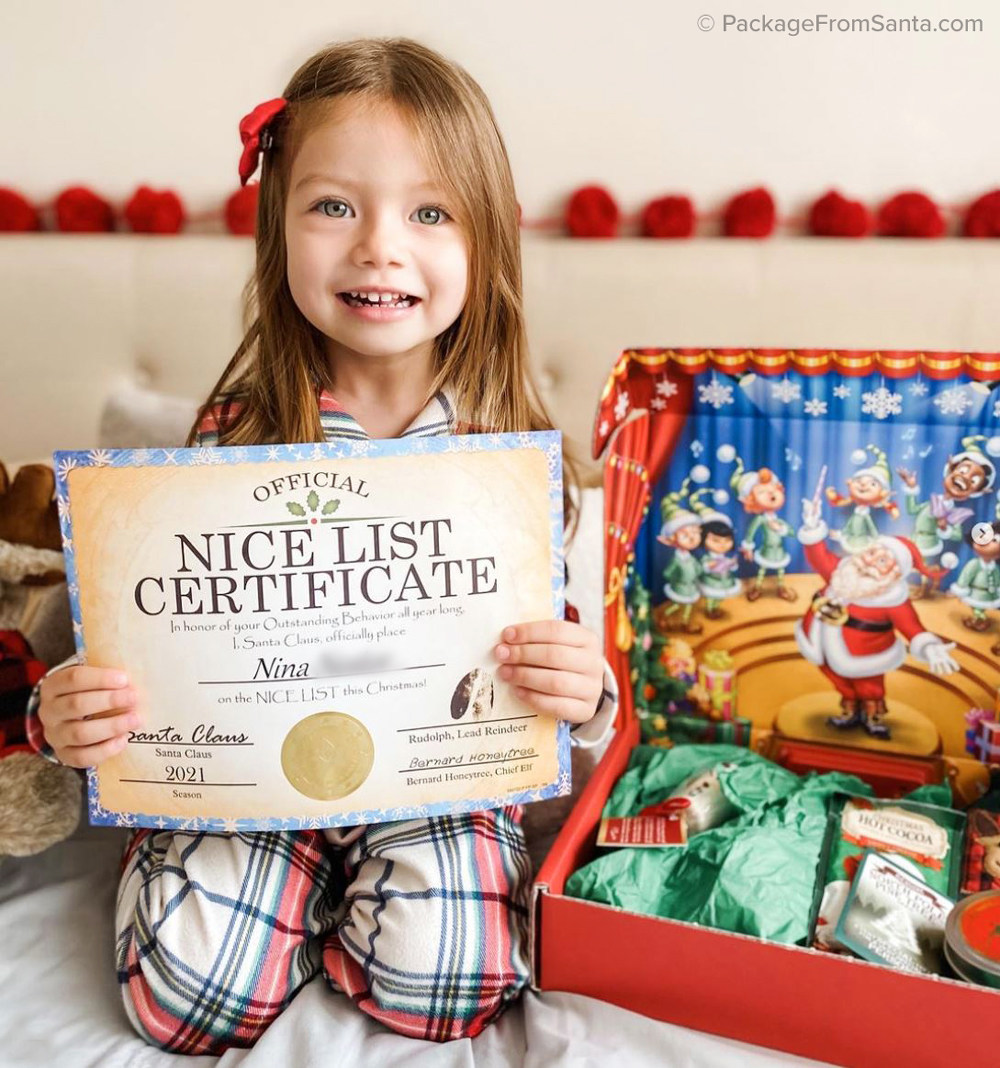 Image courtesy of PackageFromSanta.com

Designer: PackageFromSanta.com
Description: Packaging isn't just for gifts at Christmas as PackageFromSanta.com continues to prove with its personalised offering. For 15 years, children have been receiving a personal box from Santa =, complete with a specially printed box and keepsake "Nice List' certificate. This year's box innovatively incorporated all five senses, including tasty sweet treats, festive-smelling pine tree seeds, printed goodies, a velvet pouch and an audio message from Santa.
Christmas at Costa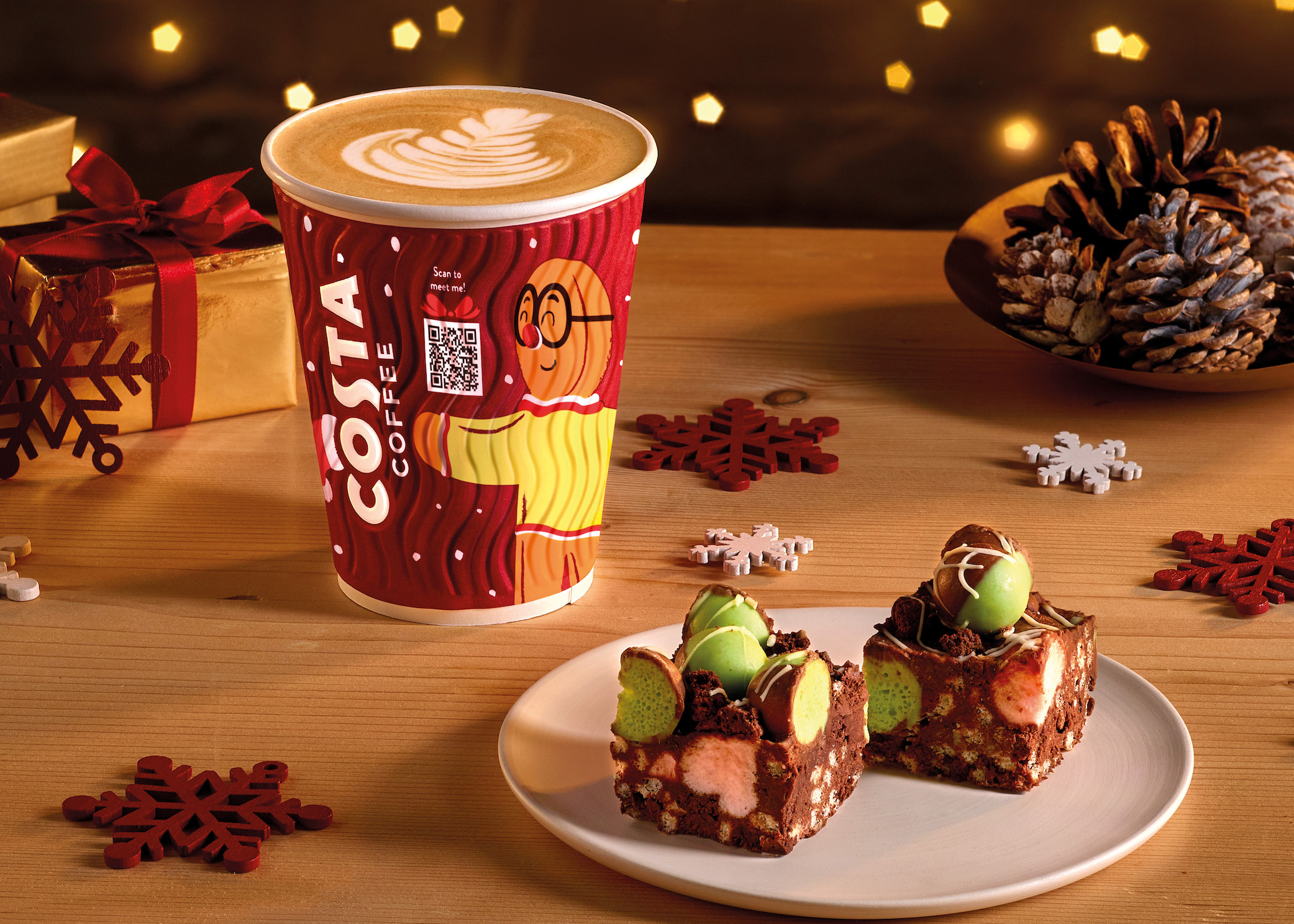 Image courtesy of Costa Coffee

Designer: Costa Coffee
Description: Coffee shop chain Costa Coffee released a special menu for the 2021 festive season, complete with Christmas-themed cups. The recyclable cups featured an image of a gingerbread man dressed for the winter weather in a yellow sweatshirt.
A festive story from JK Rowling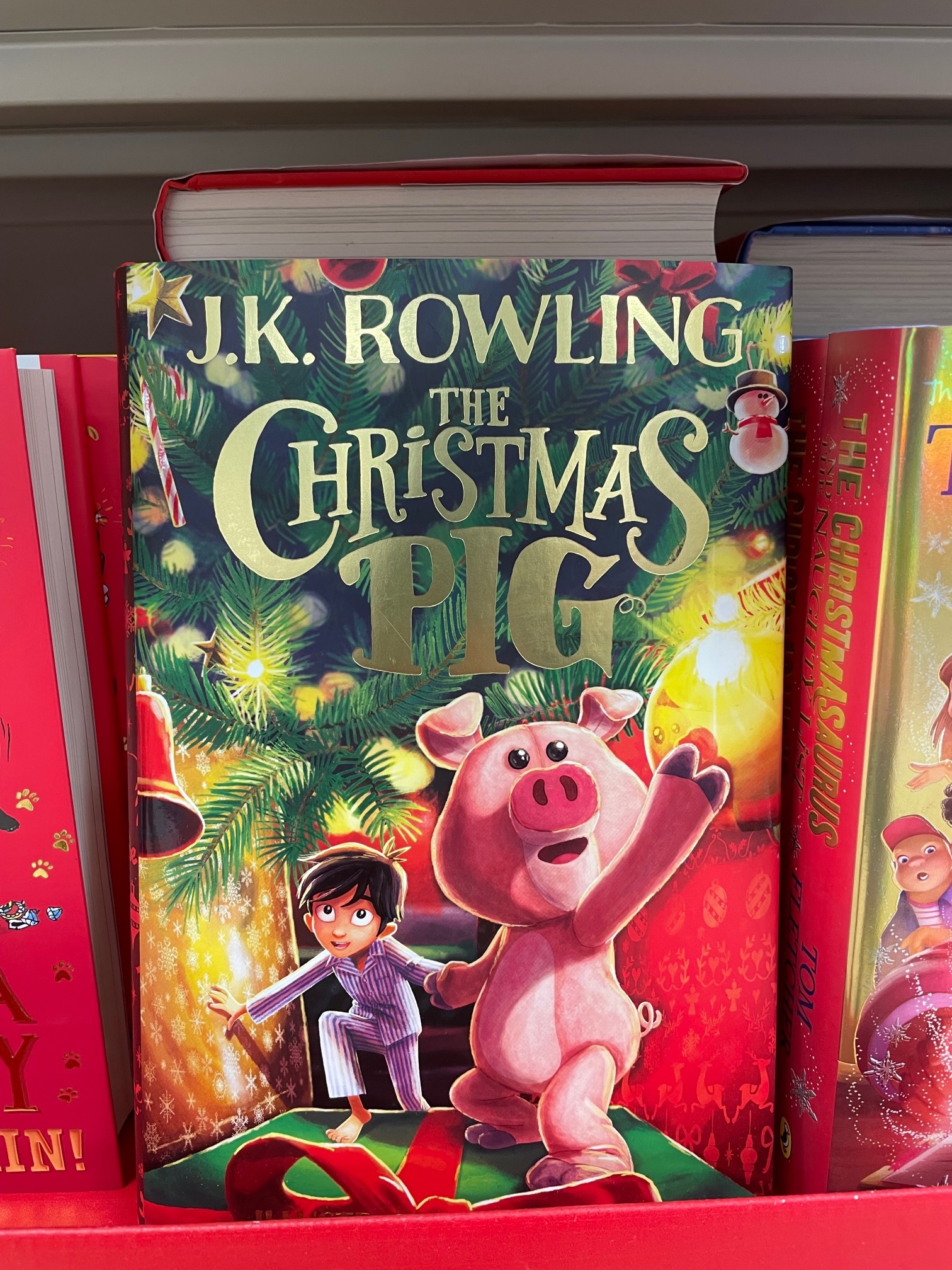 Image courtesy of Rob Fletcher

Designer: Scholastic / Jim field
Description: Best known as the incredibly talented author behind the Harry Potter series, JK Rowling released a new book for Christmas 2021. 'The Christmas Pig' is available in hardback throughout the festive season – but here's hoping this pig doesn't end up in a blanket for Christmas Day lunch!
Silver butter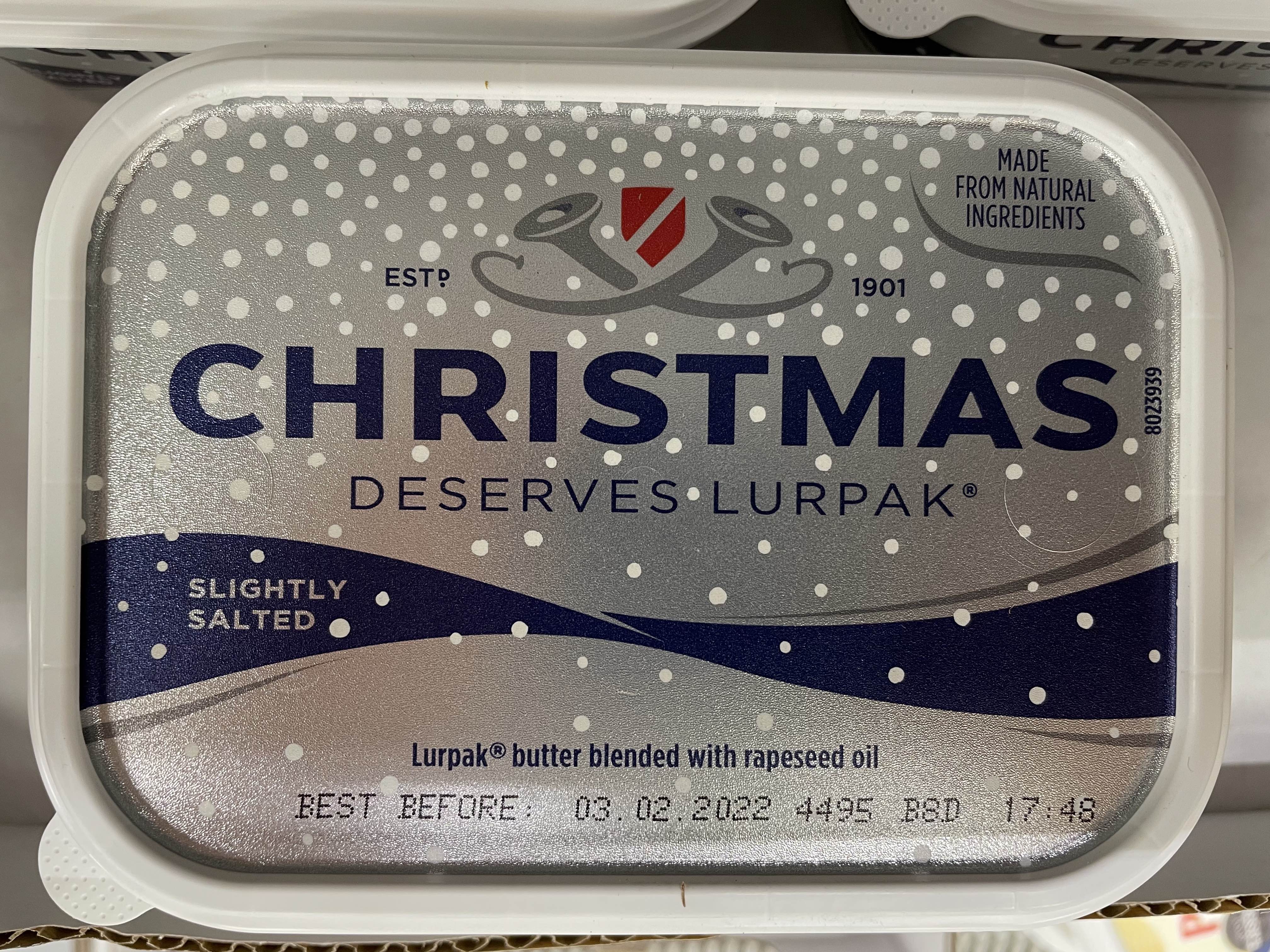 Image courtesy of Rob Fletcher

Designer: Lurpak
Description: Butter brand Lurpak gave its packaging a festive overhaul by replacing its own brand name with 'Christmas' and adding snowflakes to the label. Packs are in stores now ready for use on turkey sandwiches!
Merry Crumpets from Warbrrrtons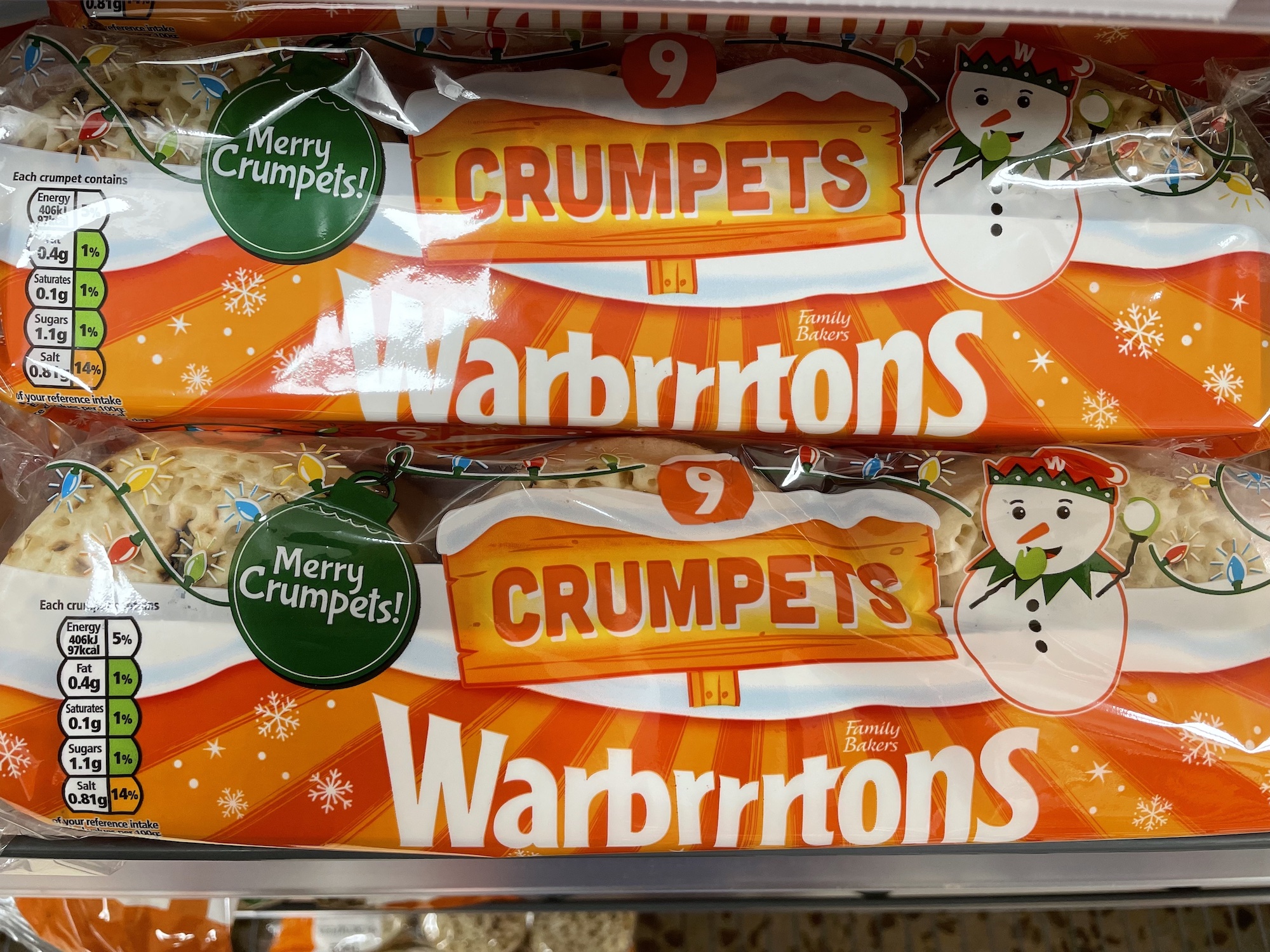 Image courtesy of Rob Fletcher

Designer: Warburtons
Description: British baking company Warburtons gave its packaging a festive overhaul for the holidays. Packaging was changed across a number of products, including this example of its crumpets, while the company also temporarily changed its name to Warbrrrtons for the chilly Christmas period.
Merry Mariah Christmas from McDonald's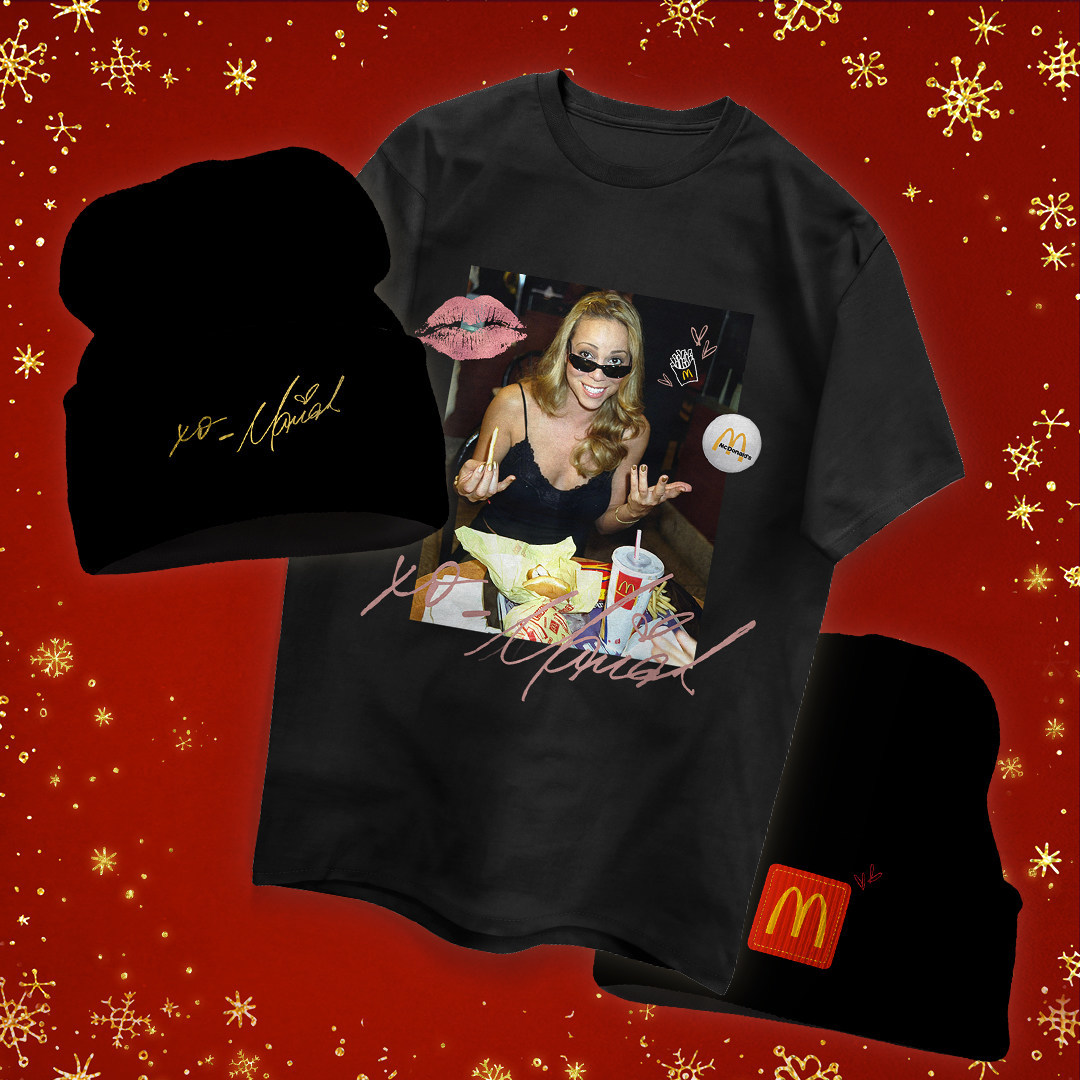 Image courtesy of McDonald's

Designer: McDonald's
Description: McDonald's linked up with the undisputed Queen of Christmas, Mariah Carey, to promote its festive menu. The 'Mariah Menu' was available throughout the Christmas season and McDonald's released a limited edition t-shirt to mark the occasion. The printed t-shirt featured an image of Mariah herself eating at McDonald's.
Getting bubbly with Bublé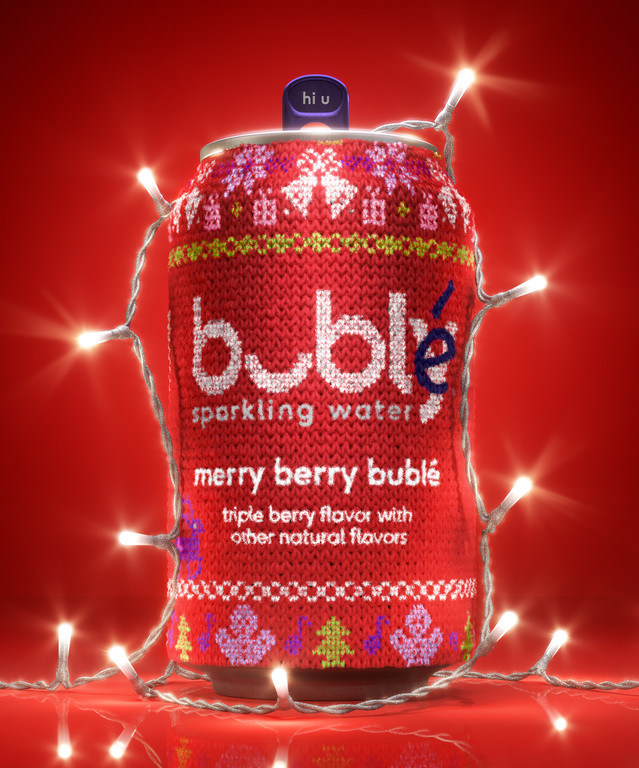 Image courtesy of bubly

Designer: bubly
Description: From the Queen to the King; sparkling water brand bubly introduced a limited-edition festive flavour in honour of singer Michael Bublé. The product carried the name bublé, rather than the traditional bubly brand, and was the company's first-ever festive flavour.
Domino's for Christmas dinner?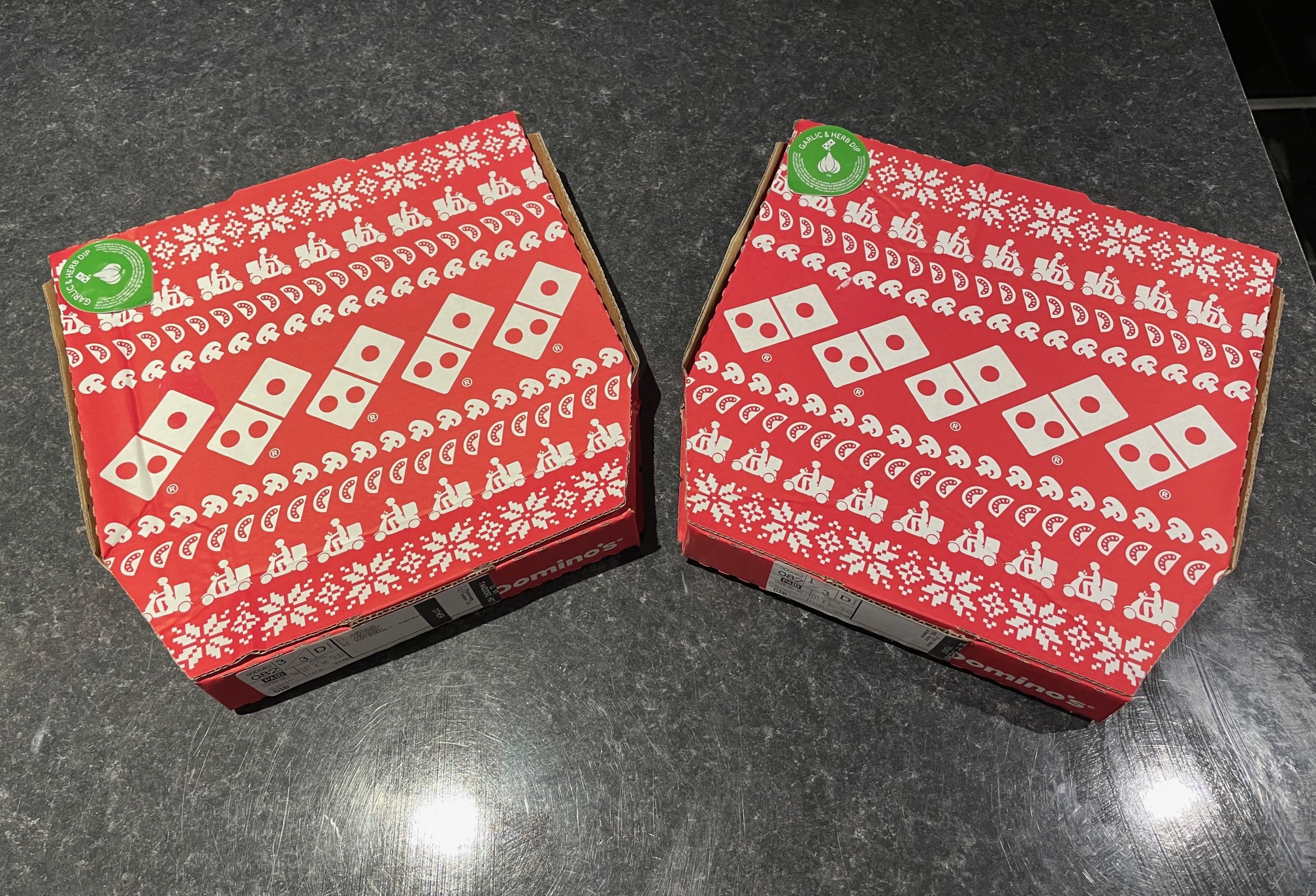 Image courtesy of Rob Fletcher

Designer: Domino's
Description: Leading takeaway pizza brand Domino's got in on the act this year by dressing up its traditional pizza boxes with a festive design. The cardboard boxes were made to look like a Christmas jumper featuring patterns of mushrooms, delivery scooters and the famous Domino's logo.
Santa Claus is coming…for breakfast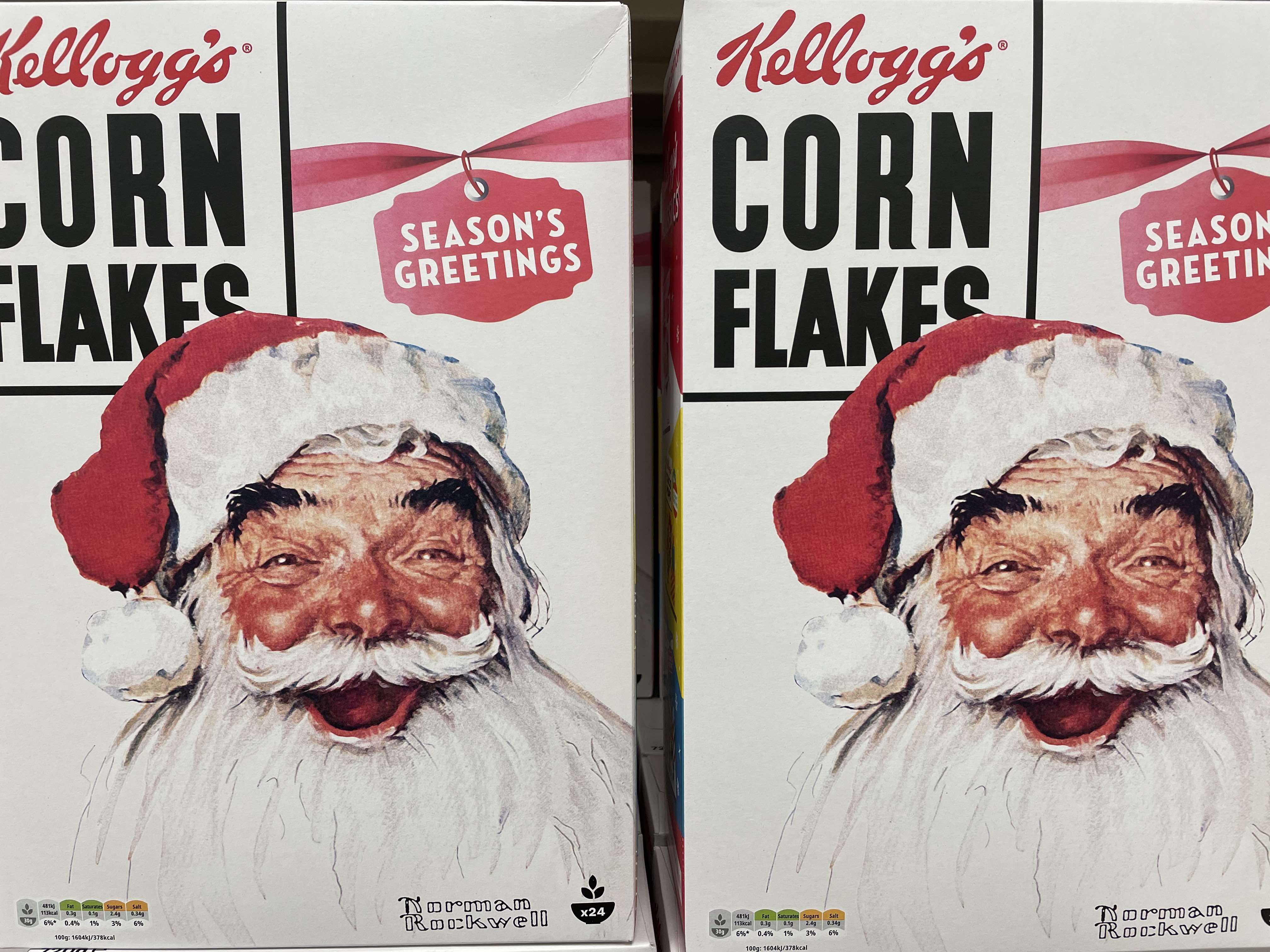 Image courtesy of Rob Fletcher

Designer: Kellogg's
Description: Cereal giant Kellogg's sent season's greetings to customers by adding the big man himself, Santa Claus, to its packaging. The limited-edition boxes took on a retro design, inspired by the late US painter Norman Rockwell.
Don't let Covid cancel Christmas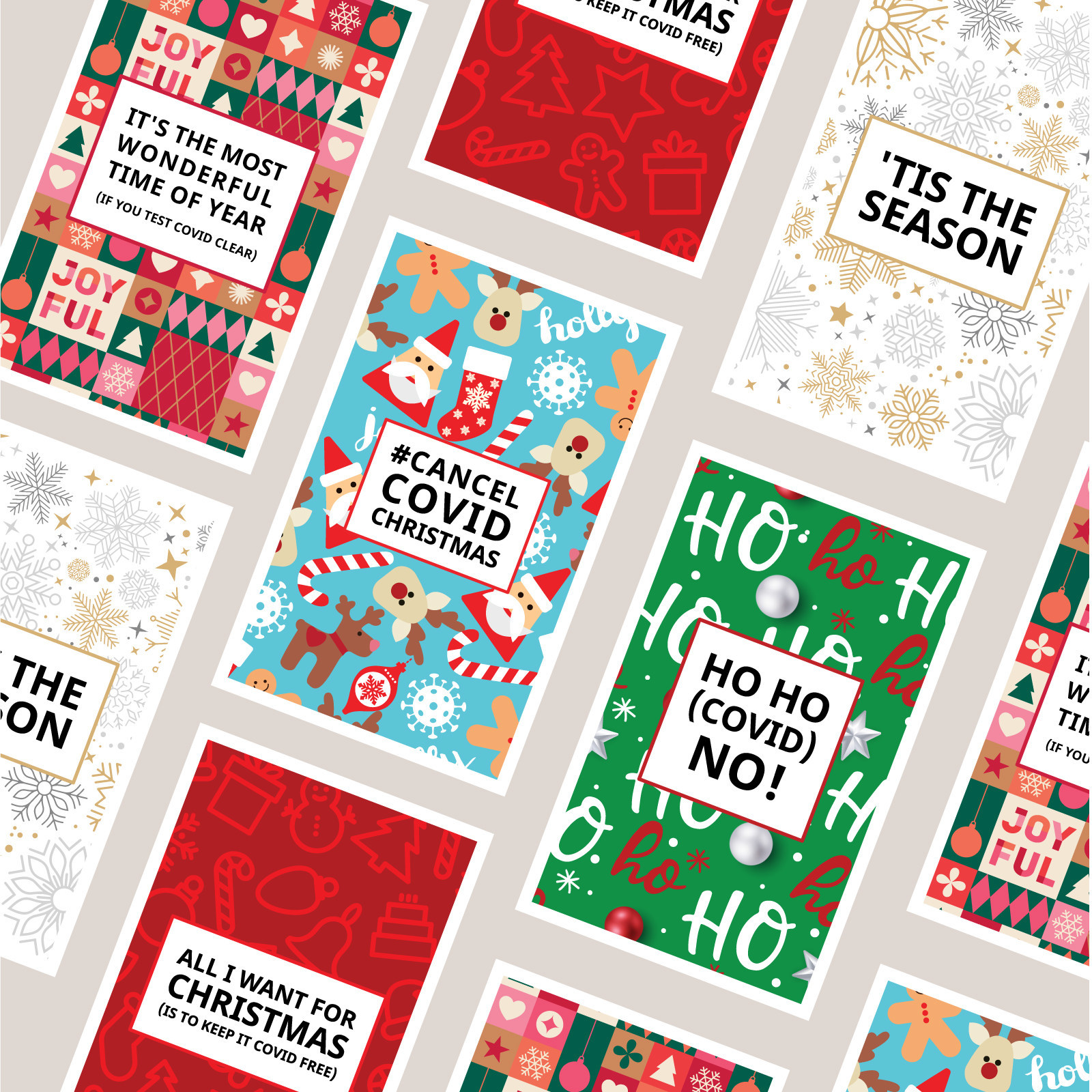 Image courtesy of Rapid Test & Trace USA

Designer: Rapid Test & Trace USA
Description: Rapid Test & Trace USA, a provider of rapid antigen tests for Covid-19 in the US, released a special range of printed cards encouraging relatives and friends to get a Covid-19 test before meeting at Christmas, in order to help minimise the spread of the virus the cards could be sent out before the big day, doubling as an invite for Christmas and reminder to get a test.
Jaffa Bells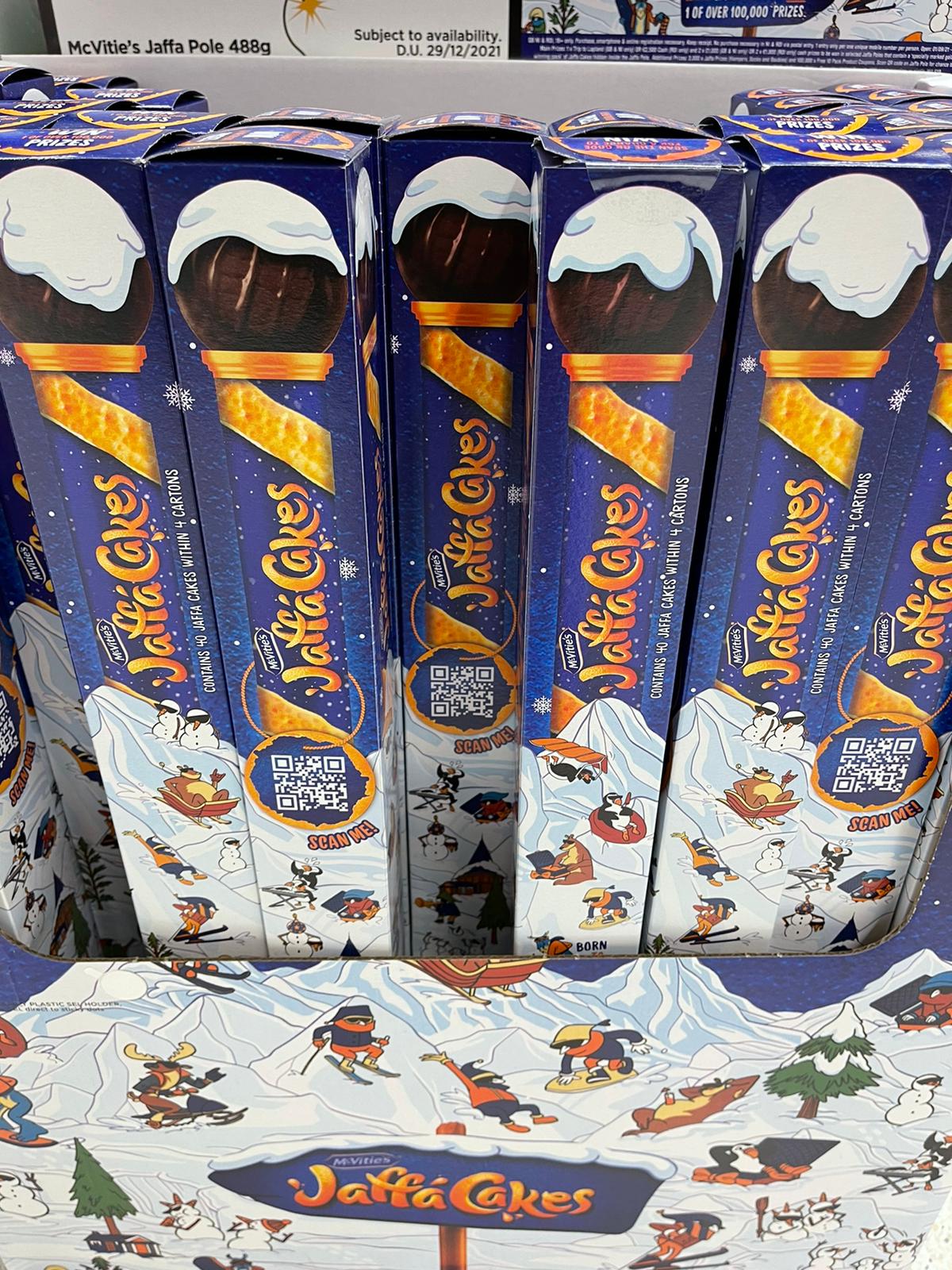 Image courtesy of Genevieve Lewis

Designer: Jaffa Cakes
Description: Biscuit/cake brand Jaffa Cakes released a special range of overside packaging for the 2021 season. The packs, which each carried four packets of Jaffa Cakes, featured a snowy-themed design and a QR code that consumers could scan to visit a website to win a range of special prizes.
Pa rum pum pum pum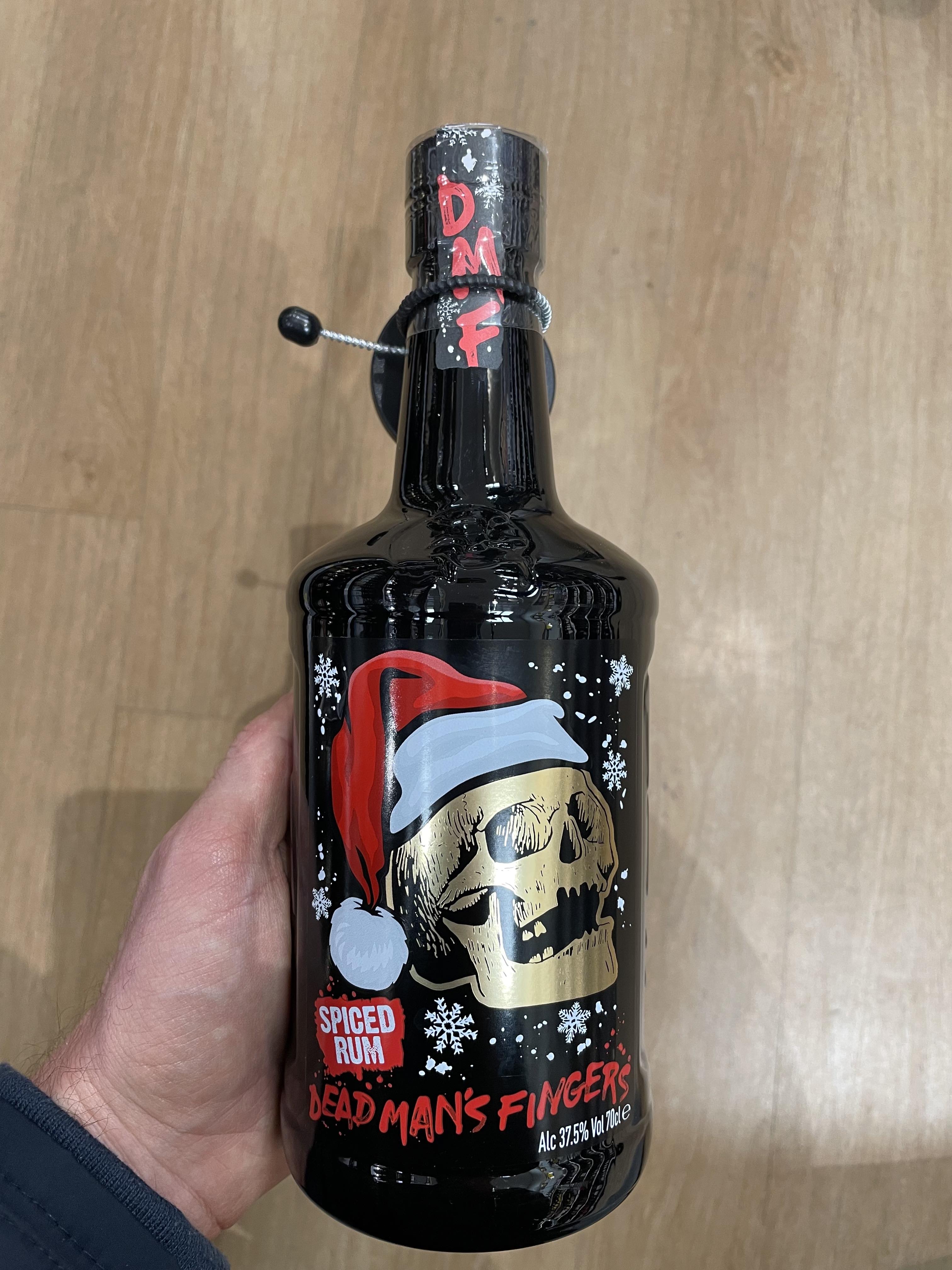 Image courtesy of Rob Fletcher

Designer: Dead Man's Fingers
Description: Rum brand Dead Man's Fingers added a Santa Claus hat to the traditional skull on its rum bottles this year. The festive skull was accompanied by snowflakes in what almost resembled a Halloween-Christmas fusion!
Toys for Tots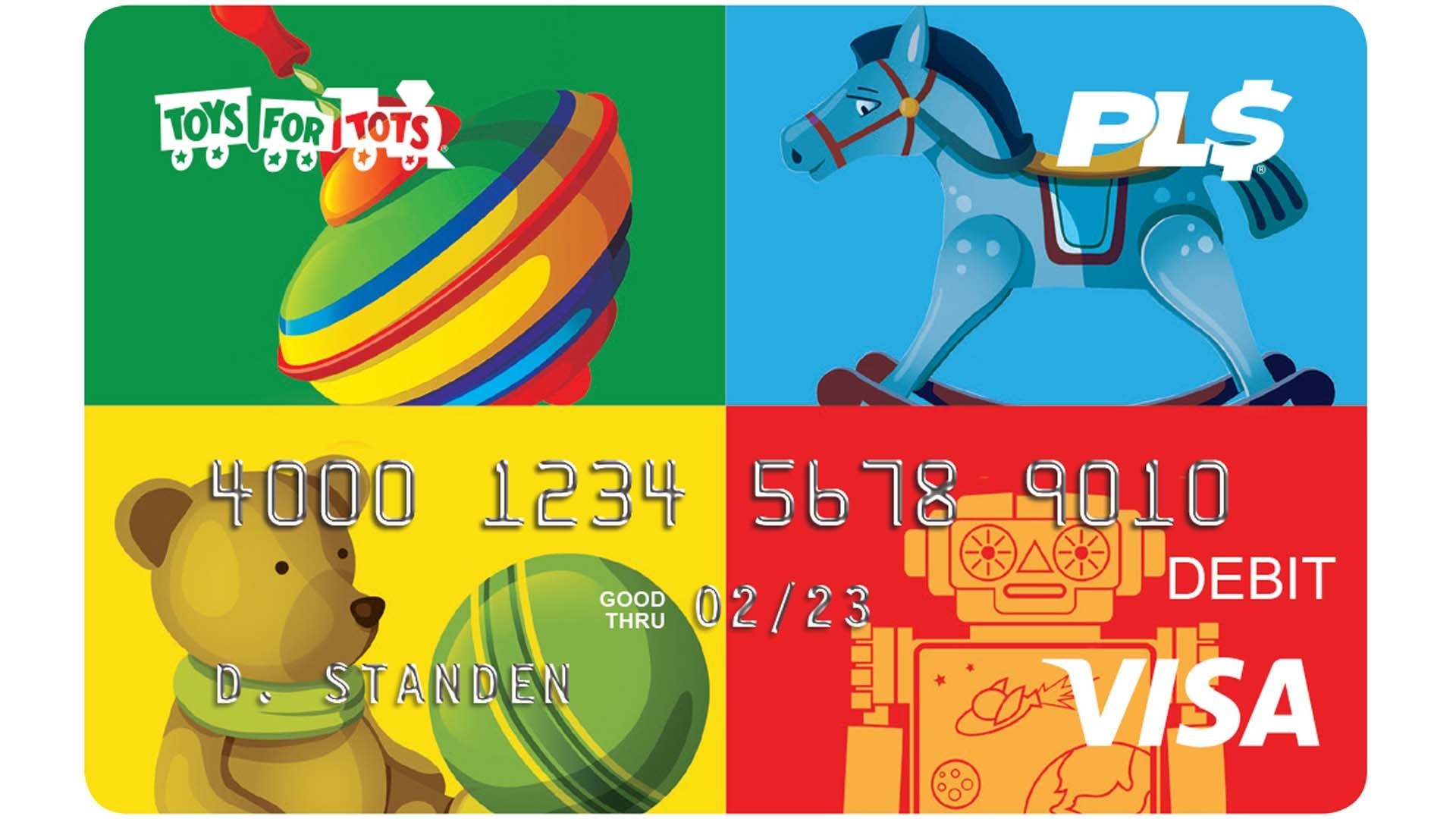 Image courtesy of PLS Financial Services

Designer: PLS Financial Services
Description: PLS Financial Services in the US partnered the Marine Toys for Tots Foundation to provide happiness and hope to children during the holiday season. PLS customers were able to sign up for a Toys for Tots branded Xpectations! Visa®Prepaid Card, with $0.05 from every retail transaction using the card going to the Marine Toys for Tots Foundation.
Beernaments for your Christmas tree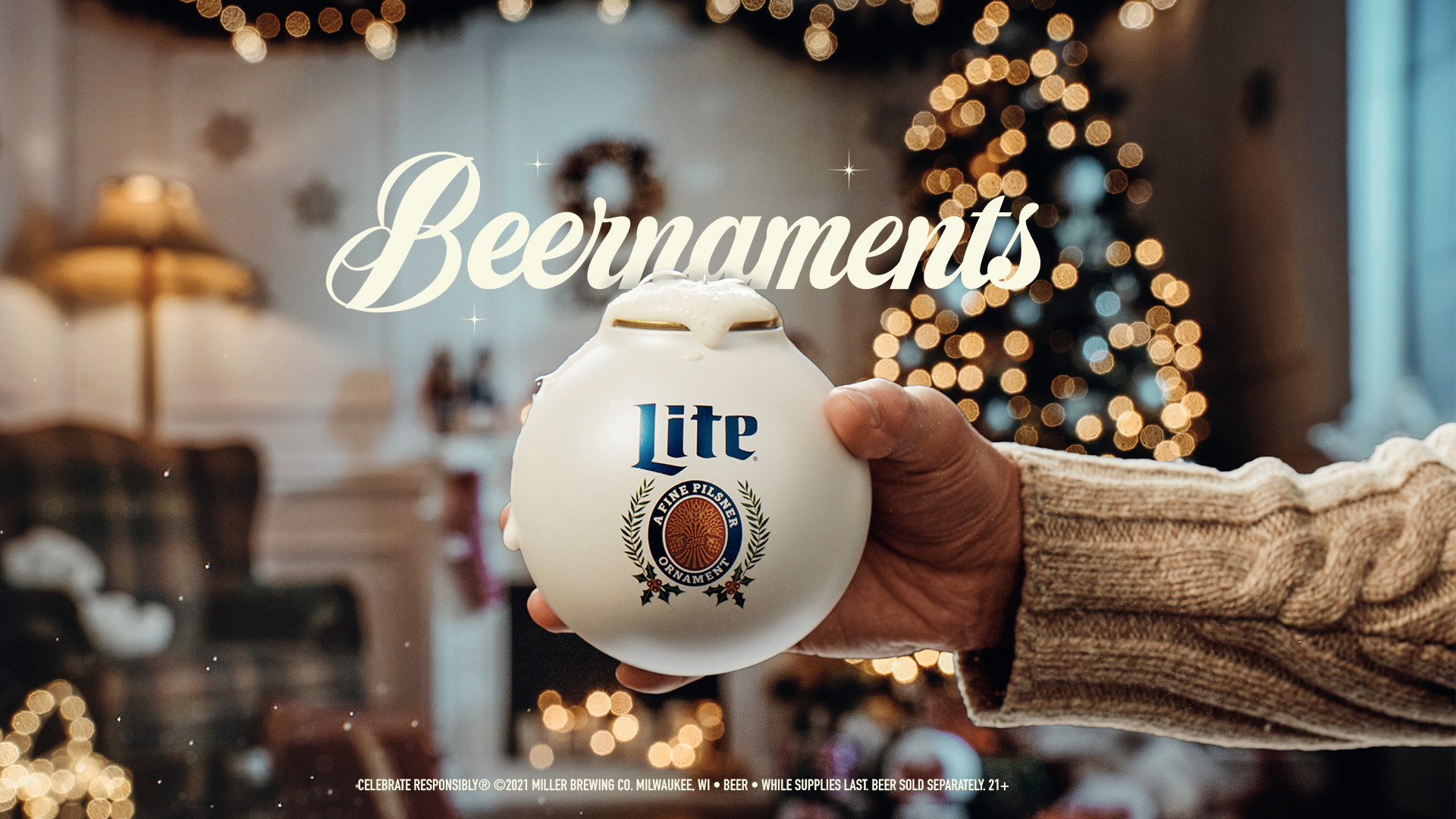 Image courtesy of Miller Lite

Designer: Miller Lite
Description: US beer brand Miller Lite is this year introduced 'Beernaments' its first ever "drinkable" ornaments. The printed Beernaments fit around 8oz. cans of Miller Lite and, once enjoyed, can be hung on Christmas trees like traditional ornaments.
Don't be a Grinch!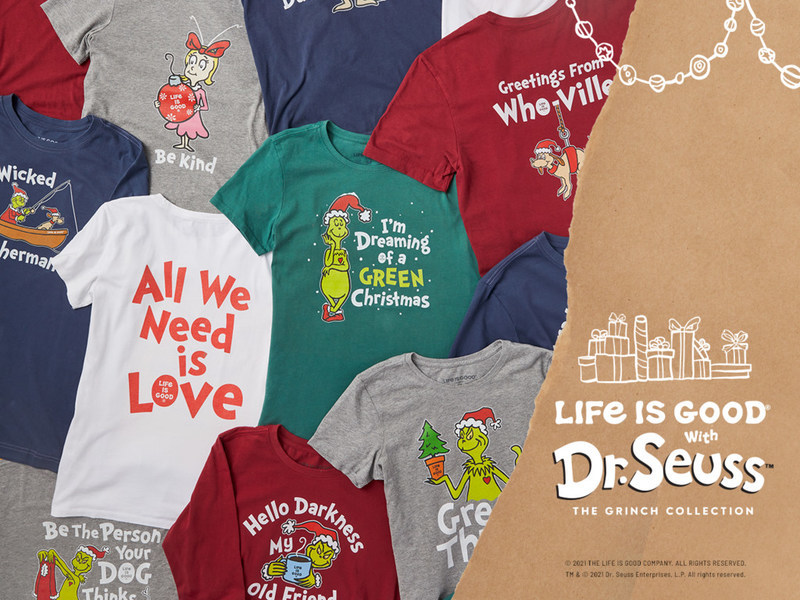 Image courtesy of Life is Good

Designer: Life is Good
Description: Lifestyle and apparel brand Life is Good partnered with Dr. Seuss Enterprises to produce a range of printed t-shirts based around classic Christmas story 'How the Grinch Stole Christmas!'. The book was first published in 1957 and has gone on to inspire a number of films, including the 2000 hit movie starring Jim Carrey.
River of Christmas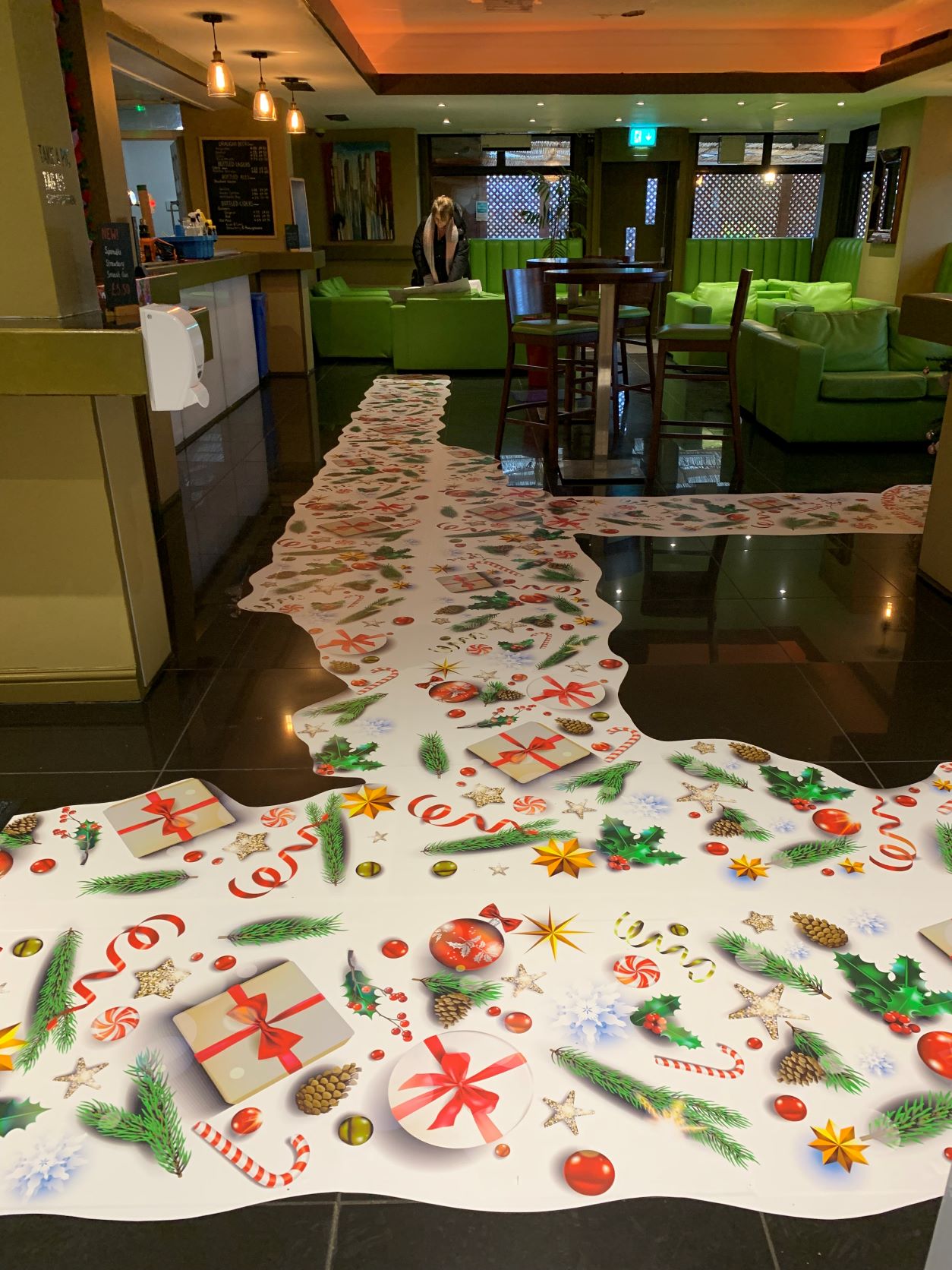 Image courtesy of morphmy

Designer: morphmy
Description: And finally, custom print business morphmy used Drytac Polar PET 170 film to create a 'River of Christmas' floor graphic to help raise awareness for a charity drive at an Indian restaurant. Printed on a Roland VG2-540, the graphic promoted the campaign where customers could bring in and donate presents to less fortunate children.


Interested in joining our community?
Enquire today about joining your local FESPA Association or FESPA Direct