Blog
Science Based Targets initiative (SBTi)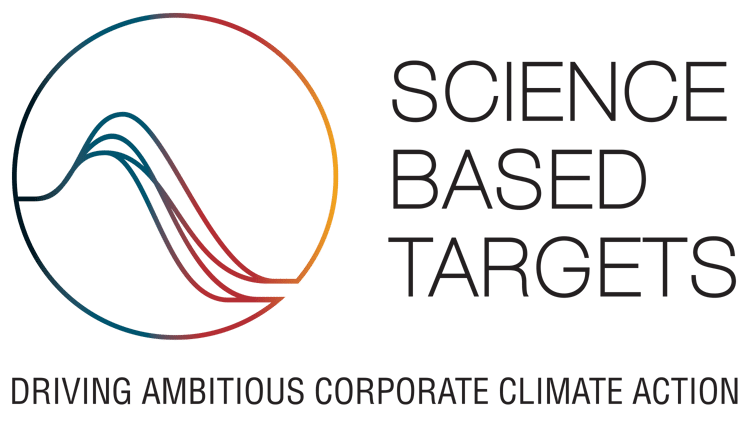 Laurel Brunner shares how the Science Based Targets Initiative aims to help businesses to develop their own climate change projects. Currently there are more than 4000 businesses who use the SBTi model. Laurel explains how the organisation can help these businesses reduce their Greenhouse Gas emissions.
Another week, another clever climate change mitigation effort. The Science Based Targets initiative (SBTi) has the private, as opposed to public, business sector in its sites. The organisation wants to help corporations to develop ambitious climate action projects. Over 4000 companies around the world are working with the SBTi model.

SBTi is about setting targets that are simultaneously challenging and achievable. That way companies can move towards cutting their environmental impacts without excess risk to the day to day viability of their commercial activities.

The SBTi can help all types of businesses to reduce their Greenhouse Gas (GHG) emissions, including those in the graphics sector, using the latest climate science. The model aims to achieve the Paris Agreement goal of less than 2º C planet temperature increase and ideally under 1.5º C above pre-industrial levels. This is what is meant by 'science based' targets, so in theory there will be a process of continual improvement in the outcomes of climate impact projects.

The five stage process starts with commitment. Working with the SBTi online dashboard an organisation submits a commitment letter confirming the goal of net-zero emissions. Companies then have a couple of years to provide SBTi with their targets. The second phase is to use SBTi's extensive online resources to develop the targets which can be general or sector-specific. The target setting process can seem a little daunting and this isn't something you want to buzz through in your lunch hour. SBTi provides loads of tools to help from a guide to getting started and a Target Setting tool through to an SME Target Validation Application Checklist. Just be prepared to commit time and resources to the whole process

The third and fourth stages are the submission process and communication of fact that the company's targets are accepted for validation by consultants working for the SBTi. The final phase is the disclosure process, whereby the committed company reports annual progress towards achieving the target. The reporting can be via annual reports or, for something a little more robust companies can ask CDP a 'not-for-profit charity' to audit and share the progress data.

The bad news is that this is all very complex. It takes time and money to define and fulfill commitments. It also takes expertise and dedication which can direct attention from other aspects of the business. This is fine for companies with many employees and divisions, and the scope within the business to assign a team to work on targets and processes for reaching them. It is not quite so fine for small to medium sized companies. Businesses with fewer than 250 employees, which accounts for the bulk of the printing industry, may struggle to get very far with the SBTi. That said, it's definitely worth a look.

Source information: This article was produced by the Verdigris Project, an industry initiative intended to raise awareness of print's positive environmental impact. This weekly commentary helps printing companies keep up to date with environmental standards, and how environmentally friendly business management can help improve their bottom lines. Verdigris is supported by the following companies: Agfa Graphics, EFI, Fespa, Fujifilm, HP, Kodak, Miraclon, RicohSplash PR, Unity Publishing and Xeikon.