Press Releases
FESPA Brasil 2019 shows positive figures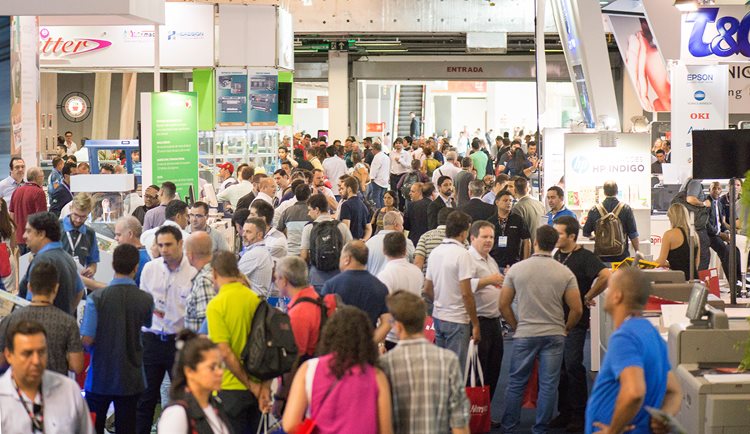 FESPA Brasil 2019 will open its doors on the 20th – 23rd March 2019 at the Expo Center Norte in the Blue Hall in São Paulo, Brasil.
FESPA Brasil 2019 will take place at the Expo Center Norte in the Blue Hall in São Paulo, Brasil from the 20th – 23rd March 2019. The size of the exhibition area has increased by 21% which will allows visitors to meet more exhibitors and a wider range of digital printing solutions.

The event has received 37% more pre-registered visitors in comparison to the last event. Alexandre Keese, the Sales Director of FESPA Brasil has commented: "The figures were received 30 days before the opening of the show and demonstrates the strong performance and the importance of the event for the market. FESPA Brasil is the main digital printing exhibition in the country. Our mission is to offer the perfect environment for our visitors to meet the best suppliers who boast cutting-edge technology."

This year FESPA Brasil 2019 will feature big local and international brands who will showcase the latest in digital printing, cover the entire production chain from substrates to inks, printers to software and prepress to postpress. Alexander continued: "FESPA Brasil 2019 will offer our visitors innovative solutions and during the four day event they will benefit from attending numerous free seminars carried out by professionals boasting nation and woldwide recognition."

The Graphic Arts Intelligence Congress will occur on the 20th and 23rd of March. It will focus on business strategies including trends, market, management, new technologies and other topics. On the 22nd March the Digital Textile Conference will take place and will focus on the current panorama and evolution of digital stamping (also known as digital textile printing). Finally, on the 23rd March the Digital Printing Academy and partner Senai will address printing practices such as colour management, file closing and other related topics.

Sponsored by APS, FESPA and the CommunityWeb, the Sublimation Island will return for FESPA Brasil 2019 and will feature lectures, workshop and demonstrations of sublimated products.

Sponsored by Alltak, CAMBEA will return and offers wrapping professionals a chance to compete and showcase their skills. The competition will feature various demonstrations. The winner will qualify to compete in the World Wrap Masters Finals 2019 in Munich, Germany at the Global Print Expo 2019.

Register now to visit FESPA Brasil 2019.

Interested in joining our community?
Enquire today about joining your local FESPA Association or FESPA Direct