Features
Epson responds to wide-format demand with new plotters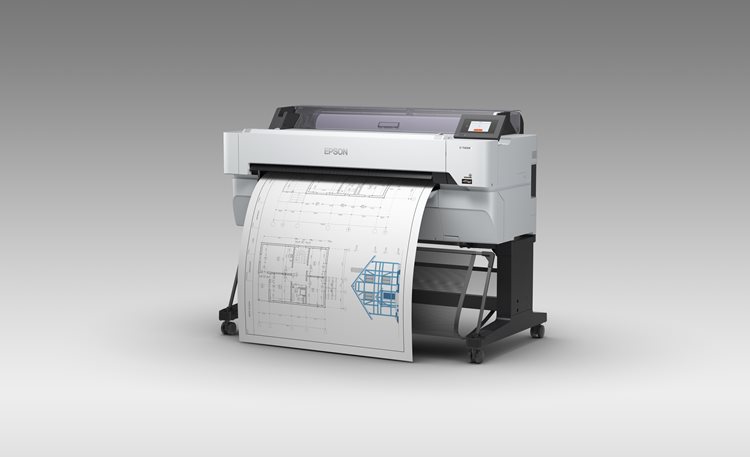 Epson has launched a new range of professional technical plotters in response to a spike in demand for high speed wide-format scanning solutions which include the SureColor SC-T3100x 24-inch machine and the SureColor SC-T5400M 36-inch machine.
The SureColor SC-T3100x 24-inch model and the SureColor SC-T5400M 36-inch machine have been designed to complement the current T-Series range, meaning Epson now offers a full gamut of technical printers to meet the requirements of professional services across various industry sectors.

Epson's new SureColor SC-T3100x is an entry-level desktop printer that builds on the success of its predecessor, the SC-T3100, featuring a refillable ink solution rather than cartridges for convenience and lower running costs.

The device also boasts a touch screen and Unique Nozzle Verification Technology (NVT) to help prevent misprints.

The SureColor SC-T5400M is a multi-functional, large-format technical printer with a truly integrated scanner/copier, primarily targeted at professionals in the construction and reprographics sectors.

The machine has a print speed of 22 seconds for an A1 image, while the scanner can copy and store old maps and blueprints as hard copies that can be converted to electronic files and reprinted. In addition, users can revise, manually annotate, scan and distribute blueprints on the device.

Speaking to FESPA.com about the double launch, Phil McMullin, sales manager for professional graphics at Epson UK, said the two new technical printers will help to make businesses more productive.

"We see a big demand for high speed wide-format scanning where the original document quality needs to be retained," he said. "Any organisation that needs to print, copy or scan high quality wide-format documents in either colour or black and white can run these machines."

Focusing in on the SureColor SC-T5400M and its unique scanning technologies, McMullin said that such is the power of the new mode that Epson expects it to take market share from existing devices.

"The T5400M is a sleek modern design with a very small footprint relative to performance combined with a low total cost of ownership and ease of use," he said. "It incorporates our first Epson designed and built scanner which gives outstanding performance whether the document is to be immediately reprinted or digitally stored for on-line access.

"We expect the demand for wide-format print to increase but also anticipate the T5400M to take market share from existing devices. We believe the productivity, quality and low running of the new unit create a compelling argument for Epson."

McMullin added: "Whether it's scanning detailed CAD drawings, or printing POS and posters, these printers are built to impress."

Interested in joining our community?
Enquire today about joining your local FESPA Association or FESPA Direct