Blog
Printed newspapers inching closer to the exit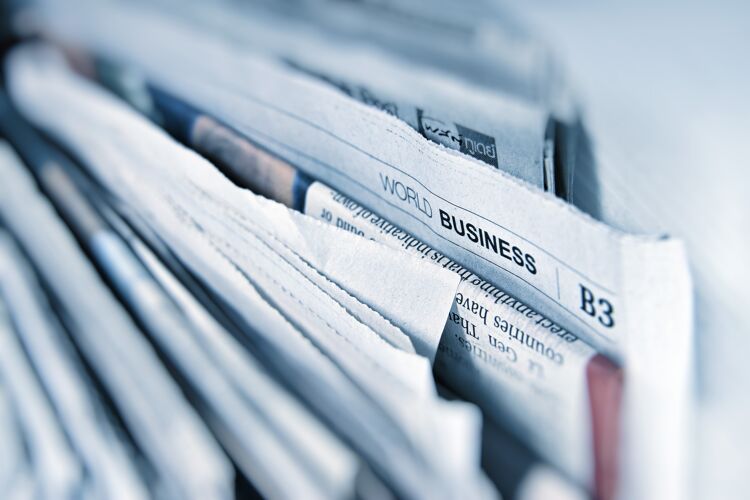 USA Today is one of that country's few national newspapers. Others include the Wall Street Journal and the Christian Science Monitor, but unlike these titles USA Today may be phasing out its printed versions.
There are only around 730,000 copies printed for a nation of over 350 million people and as the online subscriber base for the newspaper grows, it is easy to understand why the paper's owners, Gannett Company wants to get out of print. The estimated readership of USA Today is around 2.6 million, fertile ground for chasing digital subscriptions. And of course it's cheaper.

USA Today was first published in 1982 at a time when digital production and prepress technologies were overrunning the publishing industry with new ideas. The newspaper's premise was to combine national and some international news and editorial, with local stories tending often to the superficial and sensational. Overall it's been successful, but following approval of Gannett's merger with GateHouse Media by shareholders, continuing print editions of the combined group's 500 odd titles or not is on the table. They say the decision to phase out printed editions will depend on market reactions as USA Today along with many other newspapers moves towards a digital only future.

The consolidation of these two companies will have a couple of effects on the ground, not least the usual savings, contractions and redundancies. Digital delivery and support for writers producing content for digital channels will become more granular, given the ability of digital channels to reach incredibly narrow communities of interest, down to the market of one. This should be good for freelance writers and photographers, but it's less good for employed journalists and citizens. Journalists will be out of full time employment and citizens' exposure to new ideas and perspectives will be limited.

For the printed editions, as editors and publishers will strive to appeal to as wide an audience as possible and focus on generic content, meaning anything against which ads can be sold. This is unlikely to result in a return to the massive editions of old, but rather will produce thinner editions of bland content tailored to the interests of advertisers who want to reach readers with a preference for print. Expect lots of ads for mobility scooters and medical treatments and incontinence wares alongside echo chamber editorials.

What happens in the market will ultimately have a knock-on effect on print's environmental impact in the USA. The shift to digital media away from a sustainable and recyclable media will carry an emissions penalty for the country, and for the newspaper industry. The loss of waste paper will impact the paper mills who rely on it for raw materials for new products with a high recycled content, so paper prices will rise.

Gannett/GateHouse will decide to keep the presses rolling according to what they say customers demand. But like many newspapers across the world, for Gannett/GateHouse the march of the smartphone will dictate a digital future, possibly in harmony with printed editions but not necessarily so. And if no one talks about the high emissions associated with digital media storage and delivery, or about the sustainability of print, the conversation to ditch print won't take very long.

Source Information: This article was produced by the Verdigris Project, an industry initiative intended to raise awareness of print's positive environmental impact. This weekly commentary helps printing companies keep up to date with environmental standards, and how environmentally friendly business management can help improve their bottom lines. Verdigris is supported by the following companies: Agfa Graphics, EFI, Fespa, Fujifilm, HP, Kodak, Miraclon, Ricoh, Spindrift, Splash PR, Unity Publishing and Xeikon.

Interested in joining our community?
Enquire today about joining your local FESPA Association or FESPA Direct