Blog
Nordic Swan Taking Note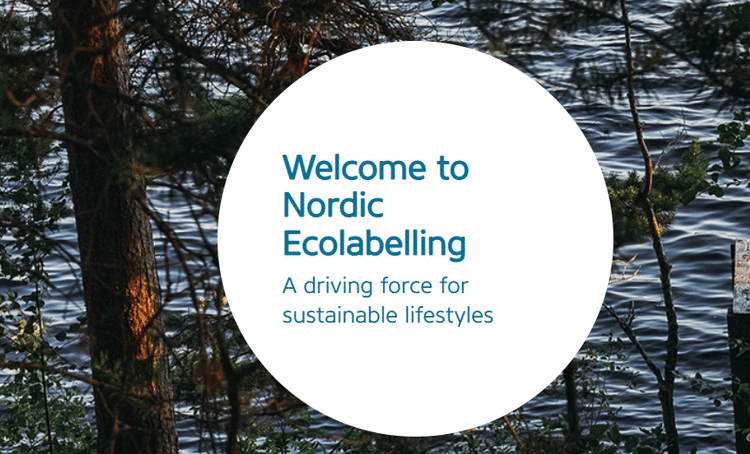 Laurel Brunner discusses one of Europe's best known ecolable, Nordic Swan who focuses on encouraging sustainable development of goods and services.
One of Europe's best known eco labels is the Nordic Swan. In the Nordic countries there are over 25,000 products bearing its logo. It's awarded for products that meet the label's strict environmental requirements throughout its life cycle, with requirements for chemicals used. It's about encouraging sustainable development of goods and services, and there is a certification dimension to the label, for which obviously entail.

The label has been around since 1989 and over time its stewards have steadily tightened certification criteria. The printing industry and its environmental impact has generally not faired well with Nordic Swan certification bodies, even though printing is one of its 55 product groups. That might be due to historic laxitude in providing Nordic Swan with up to date information about printing processes. Notions about making printing plates from film and assumptions about waste have until recently been based on mid-20th century printing methods have been corrected. The environmental positives of digital printing came as a bit of a shock to Nordic Swan a few years ago.

Recently the organisation has introduced a new "digital application portal" (a secure website) so that companies can update information about components in the materials, such as inks, they supply to printing companies. This includes chemicals used in the production of printed matter and in finishing, such as adhesives and coatings used in the making of paper and corrugated board. Makers of substrates other than paper can also use the portal to upload details of the chemical composition of their films and foils, including those based on plastics, textiles, metal and wood.

The expectation appears to be that suppliers to the printing industry will willingly provide comprehensive details of their inks, toners and substrates. Whether manufacturers are likely to do this is questionable. But the direction of travel is laudable because it means that the Nordic Swan and other eco label will have more information on which to base certifications. The thinking is to make printing more environmentally accountable and thus more environmentally sustainable.

But most printing companies are not particularly bothered about what goes into the materials they use. They generally prefer to trust manufacturers and suppliers that a given ink or substrate won't discomfort or kill equipment operators. What they, and more likely their customers, will care about is if a supplier or maker can demonstrate environmental commitment and a Nordic Swan certificate goes a long way to achieving this.

Part 1 of ISO 22067 for communicating the environmental aspects of printed products has entered its final stage of development and is expected to be published later this year. ISO 22067-1 deals with general printing and includes requirements for companies to declare any chemical components with an environmental aspect used in production. Limiting declarations to just those chemicals likely to have an impact on the environment means that developers do not have to give away their family secrets in the interests of transparency. It is hoped that ISO 22067-1 will be used to gather sufficient data to provide more robust certifications for labels such as the Nordic Swan.

Sourcing information: This article was produced by the Verdigris Project, an industry initiative intended to raise awareness of print's positive environmental impact. This weekly commentary helps printing companies keep up to date with environmental standards, and how environmentally friendly business management can help improve their bottom lines. Verdigris is supported by the following companies: Agfa Graphics, EFI, Fespa, Fujifilm, HP, Kodak, Miraclon, RicohSplash PR, Unity Publishing and Xeikon.
Interested in joining our community?
Enquire today about joining your local FESPA Association or FESPA Direct