Blog
Emissions reductions too often fudged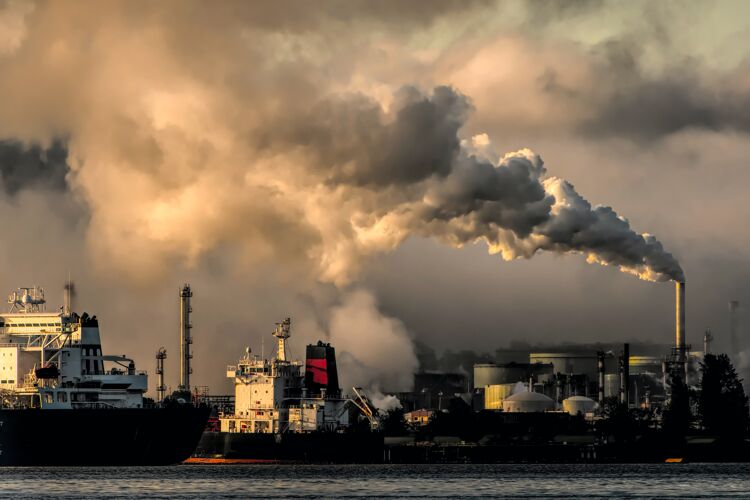 Laurel Brunner emphasizes the importance of awareness of the current threat of climate change and the necessity to make environmental impact accountable.
The New Climate Institute recently published its Corporate Climate Responsibility Monitor 2022. The report assesses "the transparence and integrity of companies' emission reduction and net-zero targets". It's pretty dry reading. It's findings mostly they remind us of two important facts. First of all there can be no room for complacency or ambiguity when it comes to our climate emergency. Secondly making environmental impact accountable and using standard reporting is vital.

Corporate climate responsibility depends on tracking and disclosing all emissions associated with the business. For the printing and publishing industries that means being able to identify those activities with an impact and being able to measure them. ISO 16759 for calculating the carbon footprint of print was developed with this in mind. ISO 22067-1 was developed for the same reasons, but to add greater detail to impact measurements.

Responsible accountability also depends on targets (which can easily be faked), reducing emissions (they generally go down with falling turnover and profits), offsetting (a license to pollute in many cases) and a miscellany of other unsexy factors that can be where real change starts (think employee empowerment and consumers' rejection of plastics).

According to the report, only three companies actually mean what they say with unambiguous commitment to decarbonising 90+% of their value chains. There is a massive gap between what organisations appear to be pledging and the reality. Most of what some big brands claim is therefore is not quite real so scrutiny, standards and even regulation are needed. The New Climate Institute report found that none of the 25 companies evaluated achieved a high integrity rating. Maersk had a reasonable integrity rating and Apple, Sony and Vodafone had moderate integrity ratings. But most had low (Amazon, Google, Ikea) or very low (BMW, Unilever, Carrefour).

Transparency and accuracy are central to the accountability of large companies such as Amazon, however it is much easier to make a lot of noise about efforts than it is to add substance to them. All those novelists and musicians convincing themselves and their soc-med followers that they have talent. Eventually the noise can drown out reality. This may be what is going on with corporations championing environmental impact mitigation efforts.

Understandably companies must respond to shareholders, customers and supply chain pressures, so they come up with a plan. But distinguishing the real from the mould is tricky. The 25 companies studied for the report had combined reviews in 2020 of US$3,18 trillion. That is some 10% of the revenues for the top 500 companies in the world. They also accounted for 2.7 GtCO2e about 5% of global GHG emissions. That is an awful lot.

Source Information: This article was produced by the Verdigris Project, an industry initiative intended to raise awareness of print's positive environmental impact. This weekly commentary helps printing companies keep up to date with environmental standards, and how environmentally friendly business management can help improve their bottom lines. Verdigris is supported by the following companies: Agfa Graphics, EFI, Fespa, Fujifilm, HP, Kodak, Miraclon, RicohSplash PR, Unity Publishing and Xeikon
Interested in joining our community?
Enquire today about joining your local FESPA Association or FESPA Direct