How to Guides
How to use LinkedIn to connect your business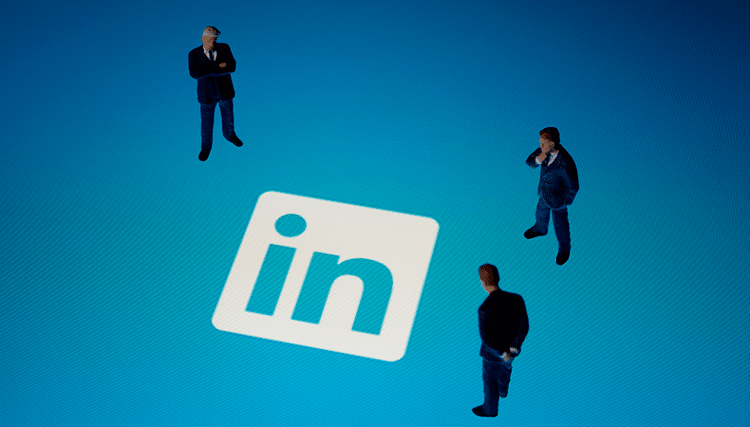 LinkedIn is an essential online networking tool for thousands of companies and millions of people – but how can PSPs best use it to boost their business?
LinkedIn was on course to pass 600 million registered users in early 2019, with around half of those active monthly. It has become a vital resource that doesn't just link people together, but is key for recruitment, job searching, marketing and keeping up to date with industry news and developments. That applies to print services as much as anything else. But not everyone has signed up – and those that have might not be using it very effectively.
---
The power of groups
Join groups. There are LinkedIn groups for thousands of topics and areas, and some that will be relevant to you – it's a community-led approach to sharing ideas and content. Many groups have a shared interest in the printing industry. For example, the digital printing group has over 93,000 members, the print industry networking group has 70,000 members, the print production professionals group has 96,000 members, and the digital printing wide format group has 21,000 members. If you don't feel there is one that suits you – create your own LinkedIn group and invite people to join.
---
A unique offering
You may be a little spoiled for choice when it comes to online marketing tools, with Instagram, Twitter and Facebook all pathways to find or keep in contact for customers. But LinkedIn is a very different beast. For starters, it's a purely professional network – you join up with former colleagues, contacts, companies you've dealt with and admire. It's not where you go to like political memes or see pictures of your Canadian cousin's children. It's a targeted place to do business, where the social element is secondary.

While professionals remain professionals even when they're looking at pictures on Instagram or tweets on Twitter, they're more likely to be thinking about business when they log in to LinkedIn. This is a home for industry-relevant articles, news, thoughts – somewhere you can learn about current thinking, build relationships and market your own business. At the time of writing, a quick glance at the top of our feed gave us a glimpse into the ever-shifting world of print: a new range of unfolding business cards, reports from a US conference on digital textile printing, workshops showcasing flexo printing techniques, tips on using light integrators to get consistent screen exposures and inspirational #howitsmade videos and webinar invites.

Another key factor is the site's demographics. Statistics show that some 45% of users are in upper management – these are people who makes decisions, perhaps about print purchasing – you're reaching out to the people who matter.
The LinkedIn basics
It's easy to create both individual and company pages on LinkedIn – it's a common-sense interface that's easy to follow. To look professional, add your logo and make sure the information you add in your 'About Us' section is relevant and well written. Likewise, your profile picture should be distinct from those on your personal Instagram/Snapchat/Facebook accounts.

You've got space here to tell people what you do, why you're different and why they should be using your services, so don't waste it. If you're unsure what skills to highlight, simply browse similar individuals and businesses to see how they present themselves to the world. Take into account who your audience is – consumers or other businesses, potential employees or partners.

After you've populated your page, you need people to see it. So, start saying hello. The search tools on LinkedIn have impressive granularity – you can filter by country, area, company size, type and more. You can easily find people you've dealt with in real life – once you're connected on LinkedIn, you have access to their contacts too – from there you can spread your reach exponentially. If you're a company that exports or imports, you'll be able to embrace the site's huge global reach.
LinkedIn has become a vital resource that doesn't just link people together, but is key for recruitment, job searching, marketing and keeping up to date with industry news and developments
What's LinkedIn for?

LinkedIn is what you make it. If you're searching for staff, you can find people with relevant skills – the endorsements for particular capabilities that are baked into the site really help here, as do the recommendations from their contacts and other experts. It's easy to see if someone is really as impressive as their CV says they are. Potential hires are also likely to check out your company profile too – it's simpler to recruit with a LinkedIn profile.

In terms of marketing, there are numerous ways the site can help. Firstly, just having a presence on a professional networking site puts you in the shop window. You exist. Secondly, you can create sponsored content and adverts, and target it with impressive accuracy. Only want to pay to be in front of print purchasers, CEOs or white-water rafters? You can drill down to that level. If you have an advertising budget to play with, LinkedIn is known for costing more per lead than Facebook, but those leads are often better quality and more likely to convert. James Hamlin, who has been Chief Marketing Officer for a number of high-profile companies, extols its virtues in this area: "It's intelligent, it provides useful stats and insight into who is engaging with your brand. You can build up a targeted base on interested parties to promote your message."

LinkedIn used badly – a half-written profile, never posting your own content or at least interacting with that posted by others, logging in rarely – is a blunt tool. Used well, it's a finely honed instrument you can use for competitive advantage, for marketing and for keeping abreast of the latest changes in the wide world of print.
---
Top tips for making connections
It's vital to be active to make the most of LinkedIn. Post relevant content and tag people in it – individuals and companies – who you think may find it interesting. It's a good way to ensure that you're not just posting into a void. Don't spam, however.
Follow and interact with influencers. There will be people working in print with an army of followers and answering the questions they post and replying to their content will get you noticed.
Make your invites personal. When approaching people, don't just send a request, but say hello and make them realise they need to know you. As James Hamlin says, "Respect the platform. Use it for what it's intended for. Make connections you actually know or can provide actual value to you. This is a quality versus quantity game."
Be kind. Add endorsements to former colleagues or recommendations for customers. You're not going to ask them to reciprocate, but it increases the chances that they will.
---
Become a FESPA member to continue reading
To read more and access exclusive content on the Club FESPA portal, please contact your Local Association. If you are not a current member, please enquire here. If there is no FESPA Association in your country, you can join FESPA Direct. Once you become a FESPA member, you can gain access to the Club FESPA Portal.