Destacado
FESPA Awards: Going for Gold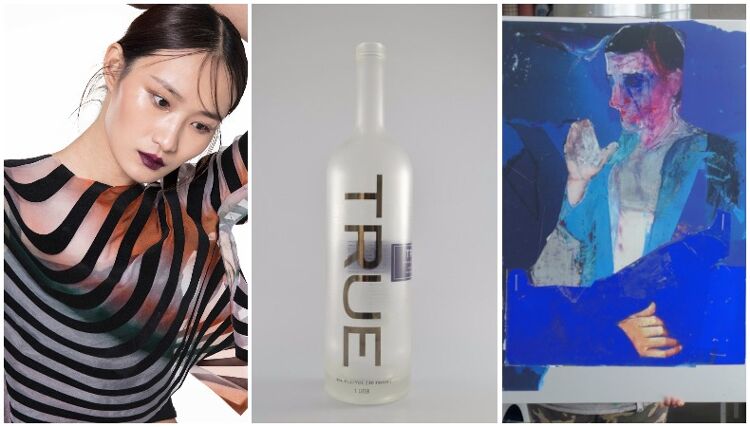 As the deadline to enter the FESPA Awards 2018 approaches, Rob Fletcher takes a closer look at the lucky few who took home Gold at this year's edition of the FESPA Awards.
Each year, the FESPA Awards welcome hundreds of entries from all around the world, as companies compete to have their name up in lights. The Awards pay tribute to the best in print, graphics and sign-making work by highlighting some of the most creative applications from the past 12 months.
From giant billboards standing tall above busy roads, through to vehicle wraps that capture the imagination and attention of millions of motorsports fanatics worldwide, the FESPA Awards is truly a place for innovation and inspiration when it comes to application ideas.
With the process for the 2018 FESPA Awards soon to commence, we look back at this year's event and findsout more about those companies that were able to take home top prize in their categories and have the honour of calling themselves a 'FESPA Gold Winner'.
1 . All-encompassing project from HNS Signs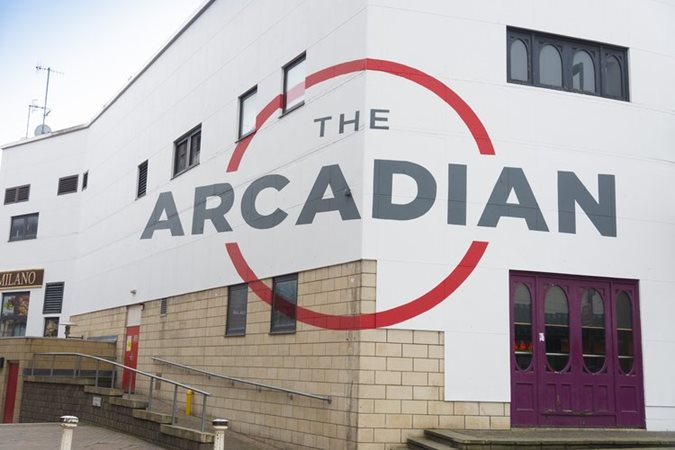 Winner: HNS Signs
Award: Best Non-Printed signage
Project: Arcadian
Description: HNS Signs was honoured for one of the most wide-ranging projects in the history of the Awards. The Arcadian project was singled out for its non-printed signage, but also included printed signs, illuminated signs and regular sign painting. Some stats from the project include 155 litres of paint, four litres of sign-writing paint, 747 man-hours on-site, and 200 hours design time.
2. Taking flight with creativity and innovation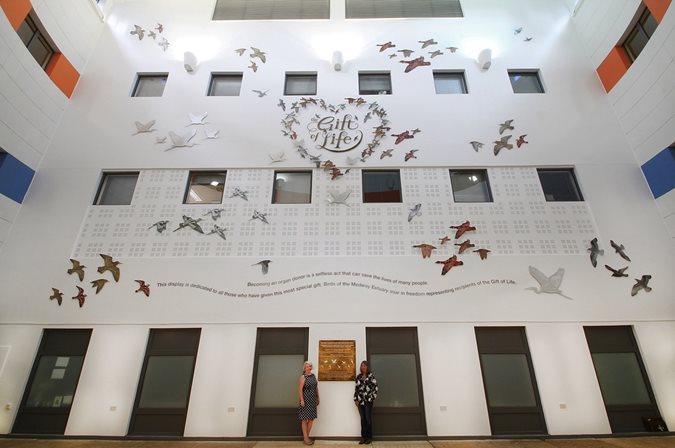 Winner: Digital Plus
Award: Glass, Ceramic, Metal and Wood Products
Project: The Gift of Life, Medway Hospital
Description: Working in partnership with long-term collaborator Hospital Art Studio, Digital Plus produced a three-dimensional piece of art for the hospital's atrium. Each of the 120 birds was bespoke cut out of a silver-brushed finish composite aluminium and printed in a selection of aged metal finish effects.
Printed and cut vinyl was used to provide the main heading, which ran along the width of the finished design. An additional printed plaque, illustrating the identity of each bird species, along with information on how to become an organ donor, was also included.
3. On a roll with The Look Company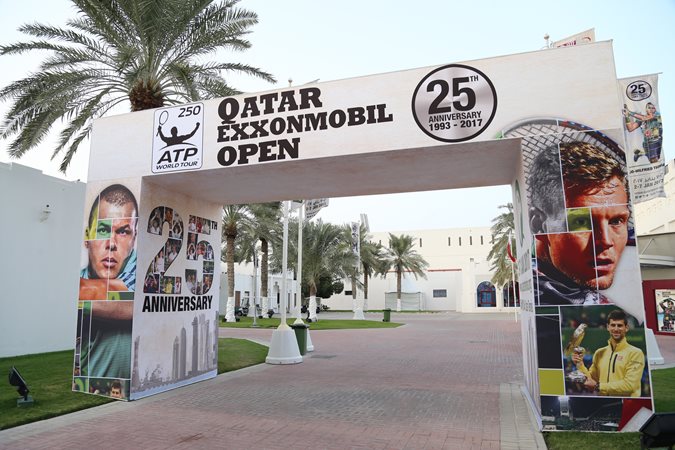 Winner: The Look Company
Award: Roll-to-Roll Textile Printing
Project: ExxonMobil Open Tennis at 25
Description: The Look Company acted as branding partner for the ExxonMobil Open Tennis at 25, a Qatar-based tournament that forms part of the ATP World Tour. The firm produced more than 91,000sq m of materials for the event, 80% of which were dye sublimated polyester B1 textile, 10% PVC banner and 10% pressure sensitive vinyl. The Look Company used a combination of machines, including Mimaki Dye Sub, Mimaki Solvent, Jet-I Solvent, HP latex and Monti Heat Press. Ergo Soft, Onyx and Wasatch software was also used in the process.
4. Eye of the tiger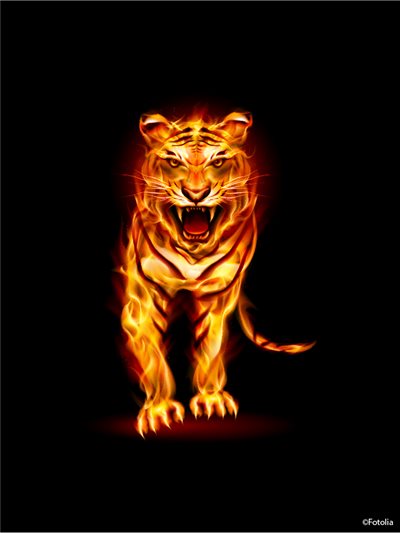 Winner: HQprint
Award: Point of Purchase Products – Plastic
Project: Backlit Print Behind Glass
Description: This application features a striking image of a tiger, achieved by using a HP Designjet Z5200PS to print on backlit film. HQprint also used a Seal laminator on the project. In addition, the light-fastness was tested by FOGRA on durability, with the light resistance confirmed at up to 100 years.
5. Just keep printing, just keep printing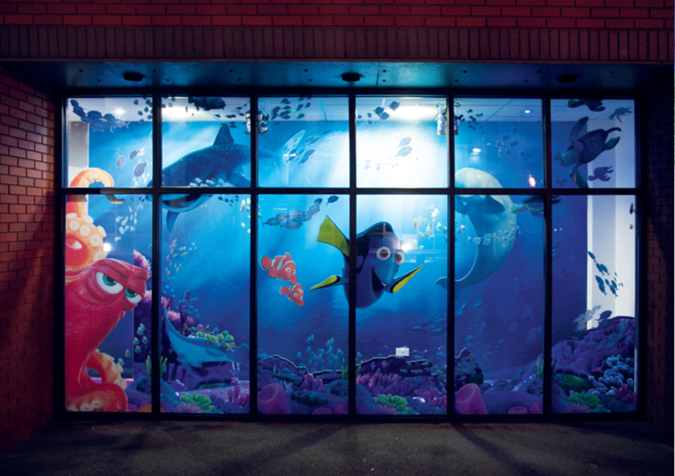 Winner: Augustus Martin
Award: Point of Purchase Products – Paper
Project: Finding Dory
Description: Based on Disney's popular 'Finding Dory' franchise, this creative project transforms a point-of-purchase display into a lifelike representation of translucent water in store. Consisting of an outer board frame with a central clear PVC panel, the application was printed both digitally in four-colour pro and screen in nine colours.
6. Start spreading the news…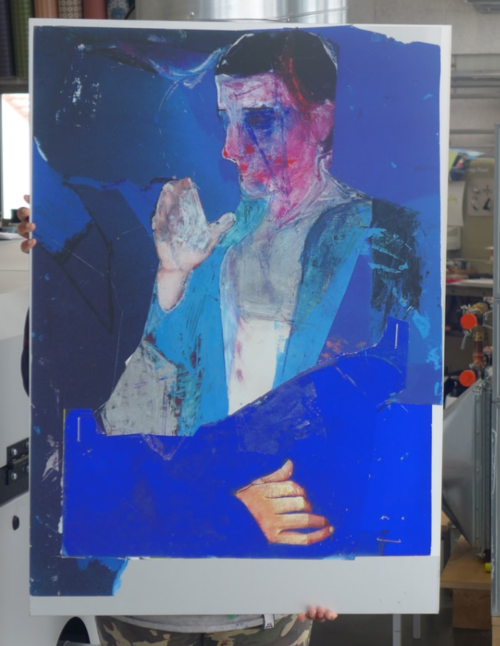 Winner: Lorenz Boegli
Award: Original Serigraphies and Giclées
Project: Andro Alu
Description: Working from a collage supplied by an artist in A5, the screen print was partially underlayed on aluminium with white opaque. The reproduction was then produced in four-colour process printing in 150 L/inch, as well as three additional colours. Such was the success of this project that the final product was displayed in a gallery in New York in February 2017.
7. Paying tribute to literary greats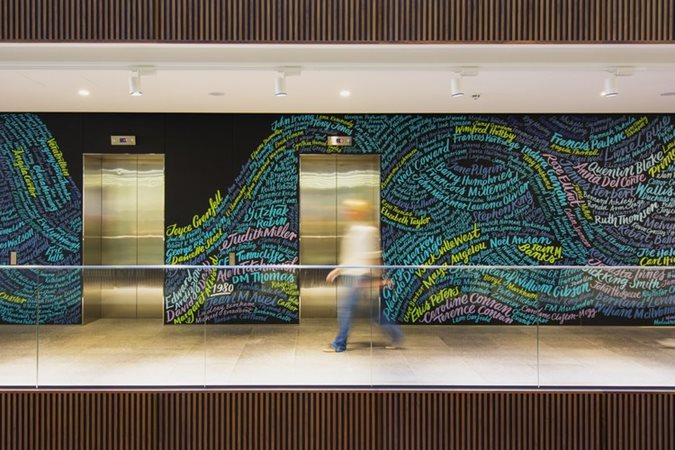 Winner: Signbox Limited
Award: Decals, Printed Labels, Fleet Marking and Window Decals
Project: Hachette – The Author Mural
Description: Signbox was able to recreate the famous path of the River Thames in London by using 3,500 hand-drawn names of Hachette authors. Signbox used two HP Latex 360 printers and CAD cut for the project to etched glass lift lobby walls. The application was installed across five floors at Carmelite House, the home of Hachette UK.
8. Fantastic finishing for Andro Poster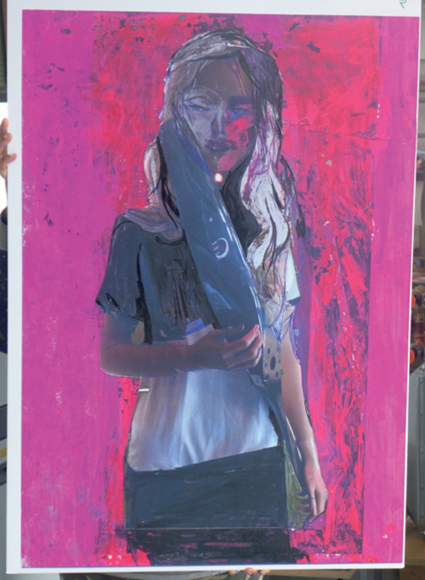 Winner: Lorenz Boegli
Award: Posters, Single Sheets and Multi-Sheets
Project: Andro Poster
Description: A second Gold for Boegli, this striking poster, featuring fluorescent red and pink colours, was produced with four-colour process printing in 150L/inch. Commenting on the project, FESPA Award judges praised the work for "fantastic finishing" of the lightbox and "great black density".
9. Best in Show: read all about it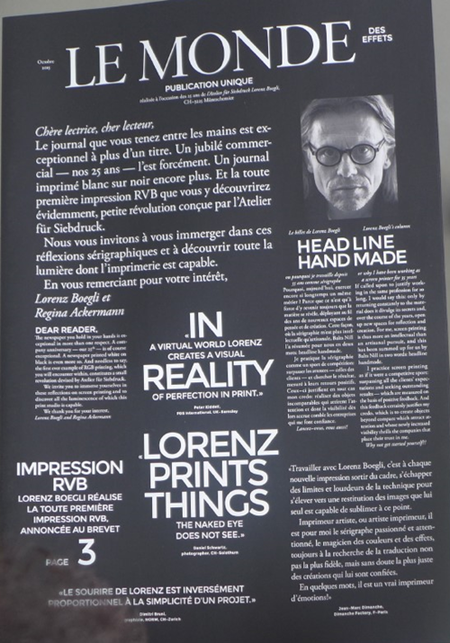 Winner: Lorenz Boegli
Award: Special Effects / Best in Show
Project: Le Monde Des Effects
Description: Boegli features again here for this project that not only picked up the 'Special Effects' Gold, but was also named 'Best in Show'. The application was produced using screen print on full automatic machine SPS, featuring a number of screen printing effects – including RGB print, which is now patented. The text was screen printed in white opaque, while Boegli opted for plike black 140g/sq m from Gruppo Cordenons for the paper.
10. On the move with special effects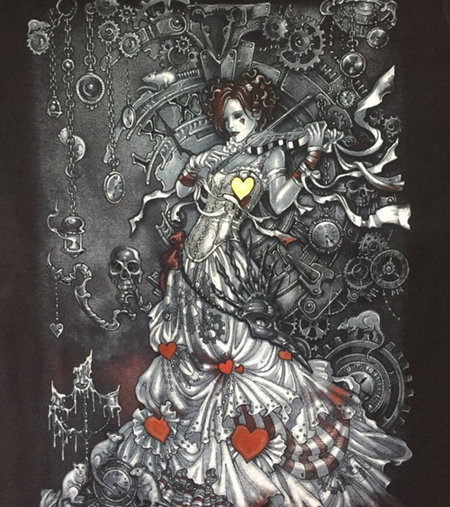 Winner: Midi Print LLC
Award: Special Effect on T-shirt and Other Garments
Project: Music and Life
Description: Midi Print picked up its first Gold for this project, produced using the company's patented Print Magic Metalux technology, designed to simulate laser engraving and micro embossing. The application also features metalised inks and 3D printing gel, which, when the consumer changes their viewing angle, gives the appearance that the image is moving.
11. Midi Print doubles up with t-shirt Golds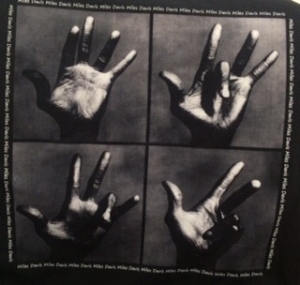 Winner: Midi Print LLC
Award: T-shirts and Other Garments
Project: Hands of Miles
Description: Staying on the theme of t-shirts, Midi Print also picked up a Gold in the second t-shirt category. Famous commercial photographer Irving Penn was commissioned to shoot jazzman Miles Davis, resulting in a series of remarkable images featuring the musician's hands in various positions. These were then transferred to garment by Midi Print to create an artistic clothing option.
12. A toast to P&P Promotion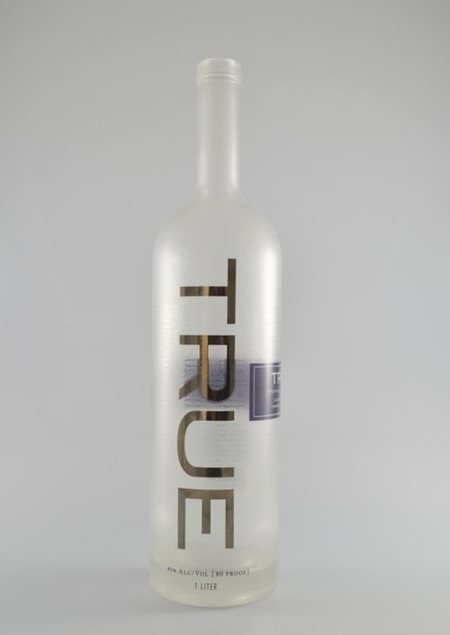 Winner: P&P Promotion
Award: Direct Printing On Three Dimensional Products
Project: Caffo – True Vodka
Description: P&P Promotion won Gold for its work with True Vodka, using a variety of techniques to achieve the final product. Among these techniques was a method that enabled the company to achieve a chrome effect on the word 'True', helping the bottle stand out and make a greater impact on consumers.
13. Printing proves functional for Panasonic

Winner: Classic Stripes PVT. Ltd
Award: Functional Printing
Project: Panasonic Econavi
Description: While creative print often attracts most of the praise, functional printing has a major role to play for many sectors. Here, Classic Stripes PVT won Gold for its production of operational instructions for the fascia of a Panasonic washing machine. This included the detailing of numbers, illuminated area and the emboss effect
Aside from the Gold winners, the 2017 FESPA Awards also saw some companies and individuals go home with various other special honours. As mentioned above, Boegli picked up the 'Best in Show' for 'Le Monde Des Effects', which also won Gold in the 'Special Effects' category.
In addition to this, honourable mentions also have to go to the following winners.
14. Digital print proves a winner for Young Star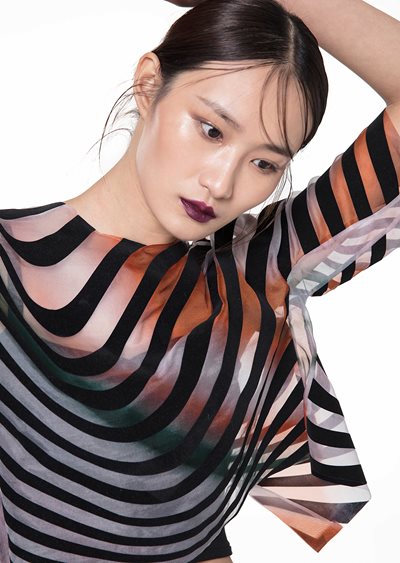 Winner: Sandra Zomer
Award: Young Star
Project: Digital print on garments
Description: Sandra Zomer was honoured for her work with digital print on garments. The silk top was designed on Photoshop and printed, before being cut on a plot machine type Summa S2 Class 75T and fused together with the silk fabric on a heat press. The jumpsuit was printed onto synthetic mesh on an Océ CS9160, while the silk dress and trousers were digitally printed by a company that specialises in natural fabric.
The Young Star Award is open to junior employees, apprentices or students in any print related discipline, aged 15-25. This award is marked against all categories, with the winner picking up a cheque for €1,000. It is a great promotional opportunity to show off your skills and add the experience to your CV.
15. Shop 'til you drop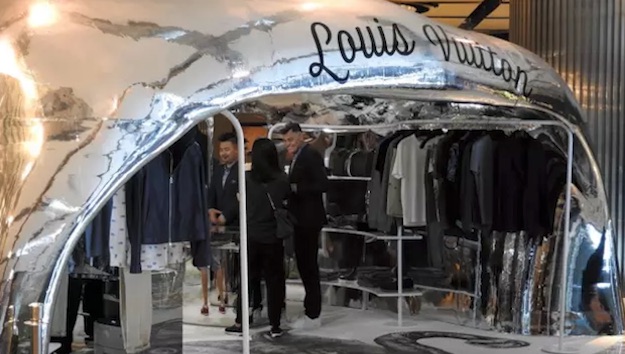 Winner: Omus Pty Ltd
Award: People's Choice
Project: Louis Vuitton Pop Up Store
Description: Omus Pty was honoured for its work on the world's first 3D digital printed pop up store in Australia. The main structure was fully digital printed using the Massivit 1800 large-format 3D printer, before being wrapped in Avery Dennison polished chrome Supreme Wrap. In addition, digital printed graphics were applied using Avery's cast clear self-adhesive vinyl.
Enter the 2018 FESPA Awards now
Do you think you have what it takes to join this privileged group of FESPA Award winners? Act quickly! If you are a print service provider or a sign-maker, don't miss this opportunity and enter the FESPA Awards 2018 now.
This year's programme features 14 categories, as well as two bonus Awards in the 'Best in Show Award' and 'People's Choice Award'. The deadline to enter is January 26, so there's less than two months to go, after which a shortlist will be drawn up and all finalists' work will be displayed at the FESPA 2018 Global Print Expo in Berlin, Germany, from May 15 to 18.
The FESPA Awards 2018 winners' ceremony will take place at the FESPA Gala Night on May 16 during FESPA 2018.
To find out more information about the Awards and to put your work forward, visit: www.fespaawards.com
¿Interesado en unirte a nuestra comunidad?
Infórmese hoy sobre cómo unirse a su FESPA Association local o FESPA Direct