Industry
Designer Robin Sprong creates bespoke interiors with HP technology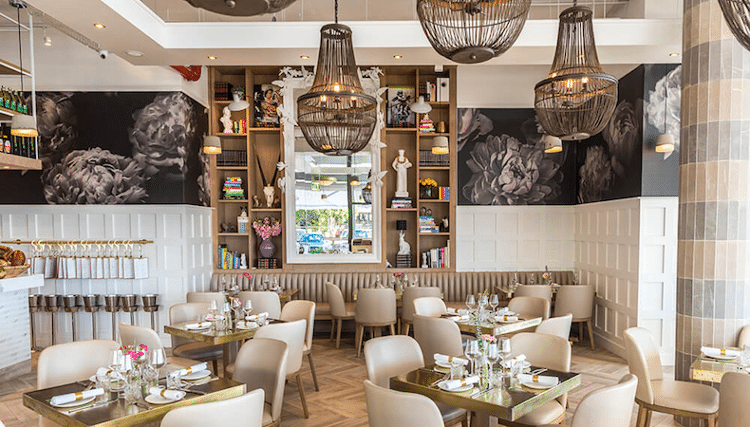 Robin Sprong's investment in HP latex printing technology has transformed his business from essentially a one-man show, into a thriving, award-winning image consultancy firm.
The Robin Sprong portfolio is developing new offerings such as floor graphics, sound absorbent paneling, blinds, polyester, natural and synthetic fabrics, and backsplashes; all using a wide variety of media from non-woven wallpapers to self-adhesive vinyl and fabrics.
The company creates designs based on modern, innovative aesthetics from a diverse range of select designers. Sprong started his career as a photographer until he discovered there was a market in the décor industry for custom printed, massive, high-quality, wall paper.
When he initially founded his firm, he outsourced the printing, but soon realized it was more cost-effective to invest in eco-friendly, HP Latex printers allowing him to increase his revenue and improve his productivity. He relies on HP PVC-free Wall Paper for consistent, high-quality, environmentally-friendly results for many of his projects.
"HP PVC-free Wall Paper appealed to me because of its eco-friendly, odorless qualities," commented Sprong. "The print quality is fantastic, and the fact that it's non-PVC makes it a fairly obvious choice; however, the product is still very strong and has the ability to be used in high-traffic areas."
Sprong has created wallcoverings for some of the most prestigious companies worldwide including Investec Bank, The Ritz Hotel, Kingsbury Hospital,
Theatre on the Square, and Environ Cosmeceutics to name a few. Marley Boutique Hotel in Camps Bay, Cape Town, in which he printed 800 meters of wall decorations, stands out as the pride and joy of the company's diverse portfolio.
He also participated at FESPA 2017 last March in Hamburg at the HP Stand, where he was showcasing a range of inspirational applications and demonstrating the rich opportunities the décor market offers.
Interested in joining our community?
Enquire today about joining your local FESPA Association or FESPA Direct