Industry
Agfa to demo Oberon and Jeti Tauro wide-format engines at FESPA 2020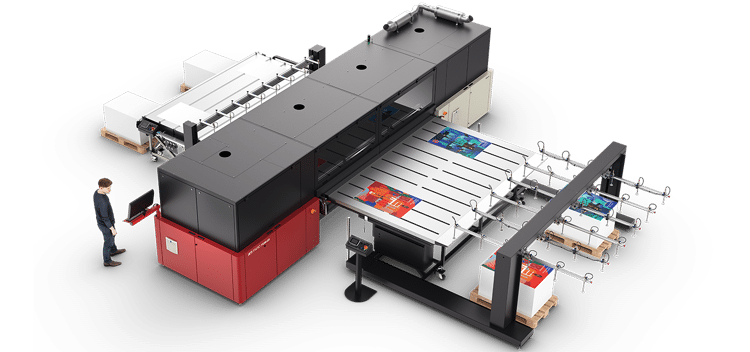 Visitors to Agfa's stand will be able to discuss their business needs in detail with Agfa's experts, while seeing two versatile workhorses pair extreme productivity with extreme quality: the brand-new Oberon RTR3300 roll-to-roll printer and the award-winning Jeti Tauro H3300 LED hybrid engine.
Oberon RTR3300
The Oberon RTR3300 is the latest addition to Agfa's large-format printer portfolio. This dedicated 3.3 m high-end roll-to-roll system comes in a four colour plus white and a six-colour version and combines extreme productivity and quality with an extensive media scope and a unique ease of use. Thanks to its water-cooled table and its UV LED lamps, it smoothly handles any kind of heat-sensitive roll material, including lower cost media. The dedicated mesh printing kit makes printing on mesh easy. The engine comes with several smart functions that speed up operations, facilitate job planning, and optimize media use.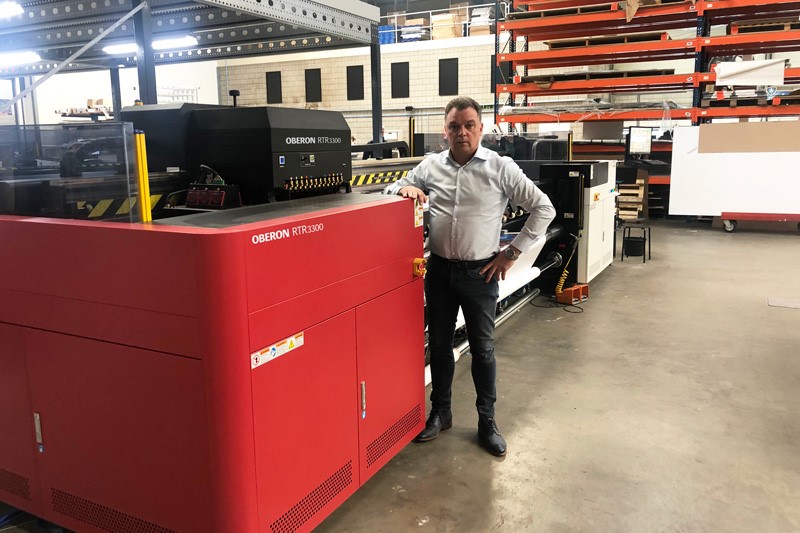 Early adopter TVE, which is one of the largest companies in the field of indoor and outdoor signage in the Netherlands, highly values the print quality of the new printer. "The Oberon RTR3300 excels in the printing of solids over the entire media width", states owner Hennie van Osch.
Jeti Tauro H3300 LED
The Oberon will run alongside the heavy-duty Jeti Tauro H3300 LED. This 3.3 m hybrid printer is built to handle extreme workloads 24/7 at a stunning speed of up to 453 m²/h. It recently got a number of upgrades:
It now also comes in a four-color version, which reaches sellable 'production' quality in a mere three passes. The existing six-color version, on the other hand, best serves those prioritizing unequaled print quality.
The new Automatic Board Feeder (ABF) enhances production efficiency. It is ideal for shorter runs, and a fast and smooth changeover between different media sizes or types.
In addition to the existing master roll-to-roll version, designed for high-volume print runs, the Jeti Tauro H3300 LED now also features an optional light roll-to-roll unit, which is particularly suited for occasional, short single roll-to-roll work, yet can be quickly converted to sheet mode. This is the version that will be demoed on Agfa's FESPA booth.
With the new additions, the Jeti Tauro H3300 LED now boasts six configurations with different levels of automation. At Agfa's FESPA booth, it will be printing mainly on cardboard.
Since its introduction, the Jeti Tauro H3300 LED has supported the growth of many sign & display companies. French leading print service provider Créavi is one of them. It operates two fully automated Jeti Tauro H3300 LED engines, a six- and a four-color one. "Productivity of both printers is outstanding", says company owner Dominique Robert. "We can quickly move from one job or substrate to the next. As the engines are fully automated, they work almost autonomously – in three shifts, all throughout the year. The Jeti Tauro also sets new standards in print quality. Our clients' demands are always increasing, yet the Jeti Tauro printers enable us to deliver exactly what they need. And all of that at a low ink consumption!"
Smart production hub
Both engines on the booth will be powered by Agfa's Asanti software, which functions as a smart production hub for sign & display companies. Asanti automates workflow processes for increased productivity and warrants superior print quality and colour consistency. Its intuitive dashboard, which visitors can explore in detail at FESPA, provides details about the status of the printer and print jobs, while 'media recipes' control all parameters for a particular substrate. In addition, Asanti's smart imaging algorithms help to limit ink consumption.
Visitors to the booth will also be able to attend demos of the Asanti StoreFront web-to-print software, and of the data exchange solution PrintSphere.
Less ink. Safe ink.
Agfa's large-format engines not only excel in print quality and productivity. They also offer the best cost of ownership thanks to their extremely low ink consumption, relying on Agfa's patented 'Thin Ink Layer' technology, which involves the optimal dispersion and high pigment load of Agfa-made inks, combined with its Asanti workflow algorithms.
The Anuvia ink sets used in the Jeti and Oberon printers obtained the highest category of GREENGUARD Gold certification, which means they meet some of the world's most rigorous chemical emissions standards and can be used in sensitive indoor environments like schools or healthcare facilities.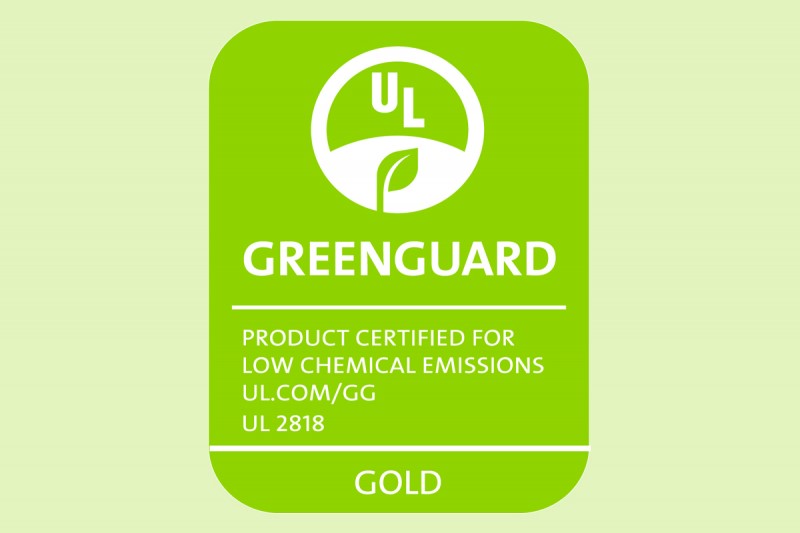 A rewarding journey
Agfa is committed to taking on the role of facilitator and counselor for its customers. "Our customers can count on us to improve the balance of their business," says Tom Vermeulen, Head of Sign & Display at Agfa. "We do not just sell printers, ink and workflow software, we accompany print service providers on their journey, by working out a growth path together. Our sales, application and support teams think along with printing companies and help them identify their needs – and thus the needs of their customers – and the best possible way to answer them." And he adds: "Many elements can play a role here, from hands-on application support over in-depth, technology-independent advice on color consistency, to overall process control, or even a meticulous analysis of a print service provider's business strategy."

Agfa Graphics will be exhibiting at the FESPA Global Print Expo 2020 from 6th – 8th October 2020 at the IFEMA exhibition centre in Madrid. The Global Print Expo 2020 will be the meeting place for the industry to connect with over 700 exhibitors, showcasing their product innovations and demonstrating their solutions for screen and digital wide format print, textile printing and signage. Once registration is live use Promo Code FESH201

Interested in joining our community?
Enquire today about joining your local FESPA Association or FESPA Direct