Features
Setting the trend in the dye sublimation sector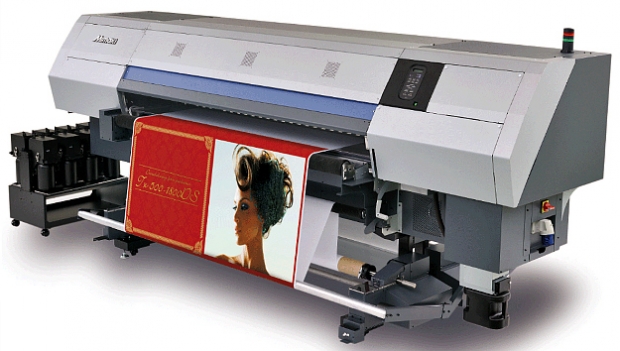 It is no longer a secret that textile printing is one of the biggest growth sectors of the industry, with many diversifying into this market.
And with competition continuing to increase in the busy market, companies are looking for ways to pull ahead and win more business. One way of doing this is ensuring you have the best possible technology in place in order to produce high quality products for your customers.
Much has been said and written about the advantages of using dye sublimation in textile print, with many of those companies in the sector having opted for this technology. This has not gone unnoticed by FESPA, which will this year heavily focus on opportunities in the textile print sector at its main FESPA 2015 show in May.
The specialist FESPA Fabric in-event sector of the show will play host to some of the major players in the dye sublimation market, all keen to demonstrate how their solutions can help companies move ahead of the competition. In addition, manufacturers will set up shop in other areas of the show in order to ensure they take advantage of the heavy footfall that is expected on Cologne.
One company that is focused on the dye sublimation market in particular is Mimaki, which is well known for its high quality print technology solutions across the industry. The company, which will operate from Stands U5 and T11 in Hall 6, recently revealed that its Sb300 series dye sublimation inks have attained the OEKO-TEX accreditation for direct skin contact.
In addition to the recently accredited inks, Mimaki will use its presence at the show to promote various other dye sublimation products. These include the TX500-1800DS Series volume production direct dye sub printer, which can reach speeds of up to 150sq m/hr in high-speed mode.
Also set to show off its various dye sublimation products at FESPA 2015 is Epson, which has witnessed an increase in demand for such solutions in recent years. Operating from Stand K35 in Hall 7, the industry heavyweight will be on hand to discuss products such as the SureColor SC-F6000 digital dye sublimation printer, which provides an output quality of 720 x 1440dpi.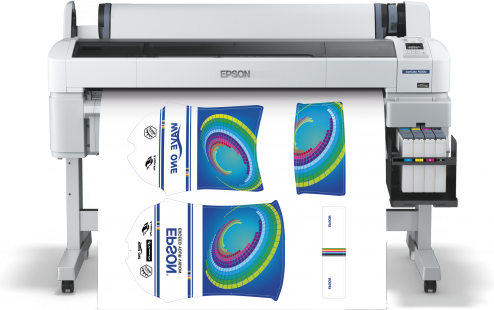 Epson's SureColor Sc-F6000 digital dye sublimation printer offers an output quality of 720 x 1440dpi
Epson also offers the SureColor SC-F7000, which can handle media up to 64 inches in width and offers output at speeds of up to 57sq m/hr, while the SureColor SC-F71000 is a dye sublimation printer that can hit speeds of 58sq m/hr.
Aside from the many other exhibitors that will be showing off kit at the show, FESPA has included a number of sessions that contain elements related to the dye sublimation print market within its seminar programme for this year's show.
These include a much-anticipated session by Christopher Barnet, which will take place in the Textile Hub at 11am on May 20. During the session, which is entitled 'Profit Trends', he will consider various aspects surrounding the wider textile print market, including a focus on sublimation in the resort-wear space.
Another session that may be of interest to those in the busy textile print sector is Rich Hoffman's 'New technology in Textile Printing Equipment'. Rich will look at some of the latest kit available in the market and analyse the benefits it could offer users. The session will take place in the Textile Hub at 11:30 am on May 20.
For more information on those companies exhibiting at the show, and to view the full FESPA 2015 seminar programme, visit http://2015.fespa.com/en/.
Interested in joining our community?
Enquire today about joining your local FESPA Association or FESPA Direct