Features
Printer recycling: How manufacturers help save the environment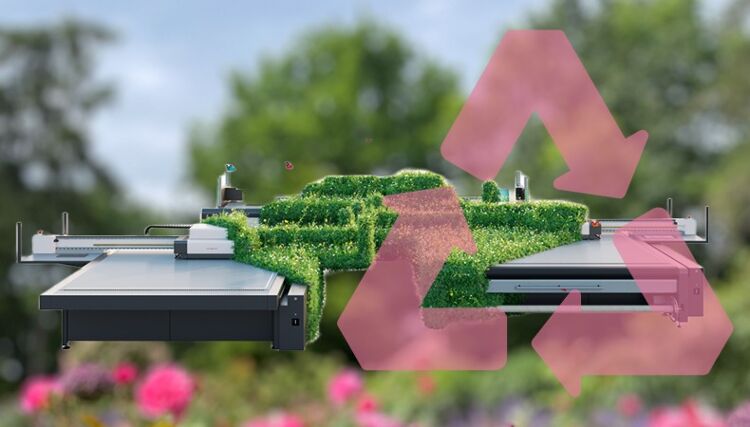 Manufacturing large format printers requires a lot of energy and resources. However, compared to other machinery in the graphic arts industry, such as screen printing or offset lines, their lifespan is much shorter. What happens when printers get recycled and what are manufacturers currently doing to mitigate negative impact?
"Especially when we compare digital and analogue printing, digital wins by a long way in terms of sustainability," says Henning Ohlsson, Managing Director Epson Deutschland GmbH and Director Sustainability Epson Europe.

Digital printing uses less power than any analogue presses, even for long runs. In addition, the digital printing does not require forms, which saves even more chemicals, energy, space, and labour.

When it comes to industrial production, Ohlsson emphasises the advantages of on-demand production especially for textile goods. "Digital textile printing makes on-demand production attractive even for single pieces or small runs. It becomes economically feasible to produce only what is used. Local production across all areas of the supply chain brings substantial advantages regarding to today's sustainability issues."

So, when we consider the overall process should you worry about printer recycling? Epson and other manufacturers are making great efforts to ensure that digital printers live longer and are recycled properly once they cannot be used any more.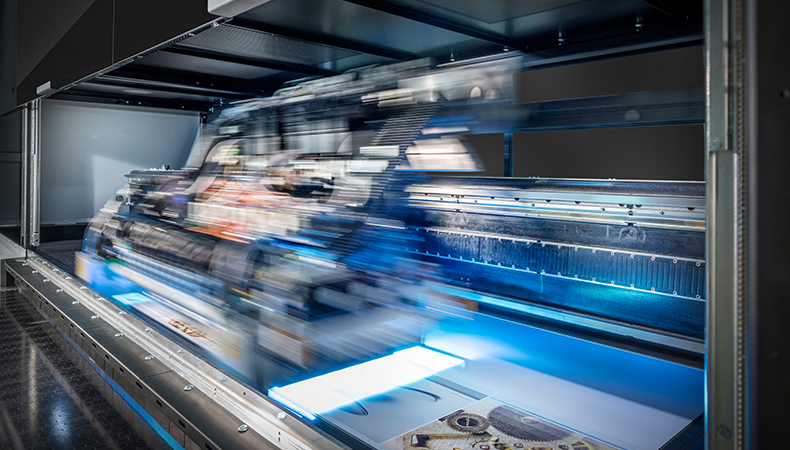 CAPTION: At FESPA Global Print Expo 2022, Durst presented the P5 Double 4 upgrade option. It can also be retrofitted to existing installations. Image credit: Durst
Printer recycling: where do old printers go?
In the field upgrade
Exchange for a new model or a model from another manufacturer
Trade in at manufacturer, leasing partner or dealer
Selling it second-hand on eBay or via trade magazines and websites
"Retirement" of the machine, which is taken out of daily production but remains in the company as a back-up for breakdowns or for order peaks.
Printer recycling as electronic waste at the local waste disposal or via specialist companies.
From printer to raw material
Refurbished instead of recycled printers
Better design, smaller footprint
The challenges of a future with less energy and scarce raw materials will also affect the digital printing industry. Modular design and easy options to repair existing printer installations at low cost or even upgrading them to a newer technical standard, contribute to an efficient use of resources. Printer recycling must become simpler, more reliable, and easier.

This poses considerable challenges for manufacturers of digital printing equipment. They must keep the entire product life cycle in mind when designing machinery. Yet, the more durable the products, the rarer new installations will become. Therefore, their value chain will need to consider even more service and software. This is likely to have a considerable impact on users, as it is to be expected that leasing and subscription offers instead of (one-off) purchases will become even more prevalent in the industry in the future.
Interested in joining our community?
Enquire today about joining your local FESPA Association or FESPA Direct