Features
Printed Hotel Design: How Interior Print Makes Holidays Even Better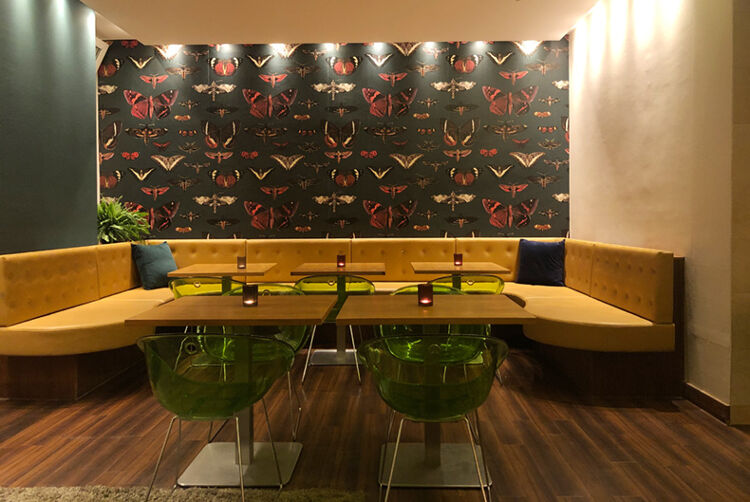 In many European countries, many hotels are finally open again. The hospitality sector will need to adapt their businesses due to the new reality created by COVID-19. Printers who specialise in interior decoration and wall décor may profit from this new reality; Sonja Angerer explains why.
Summer has arrived, and many popular travel destinations are welcoming tourists again. Tourists and hotel owners will have to adjust to a new, post-Pandemic "normal" with less business. Potentially, families and travellers with a budget may eagerly fill in the gaps. However, tourists won't feel safe or comfortable until health and safety precautions are established across rooms and shared hotel spaces.
Room decoration: Business travellers usually prefers rooms that are clean and feature a work desk and a fast internet connection. Leisure travellers will tend to prefer comfortable rooms with a local décor.
Shared hotel spaces: It seems COVID-19 will remain a part of our future therefore public and shared spaces in hotels e.g. restaurants, wellness areas and lobbies will have to be redesigned to comply with COVID-19 safety regulations. It is unlikely that the current makeshift social distancing signs will be accepted by leisure travellers for any extended period of time.
Signature decoration: In the current competitive market situation it will be crucial for hotels to offer easily recognisable and aesthetically pleasing spaces.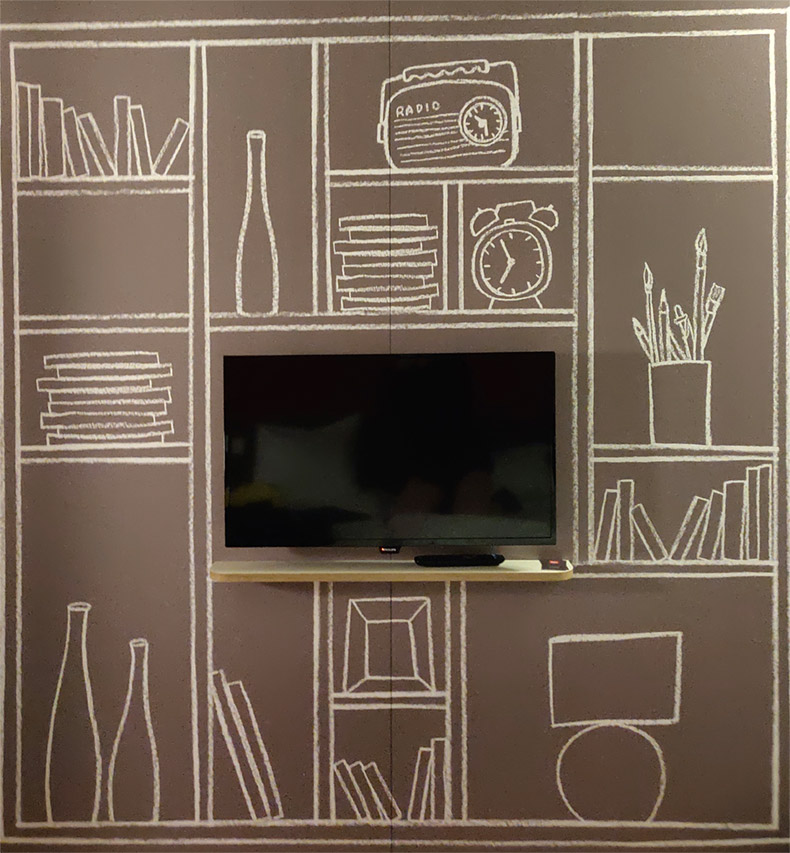 Caption: Media wall decoration at an Ibis hotel at Frankfurt. Image credit: S. Angerer
Rebuild and Remodel Hotels in Style – with digital print
Printers can help existing hospitality clients to adapt their decoration to the new situation. They can offer a unique portfolio of customisable, printed interior decorations solutions, here are a few examples:

wallpaper / murals
pictures / panels
textile decorations (curtains, tablecloths, cushions)
glass panels and tiles
carpets and rugs
Drawing from their experience, printers may be able to approach hotels and other hospitality businesses to advise them on the many options that digital print can offer. Doing so will extend their client base.
Hygienic requirements and washability of printed interior decorations
There are different expectations amongst printed interior decorations. Hospitality professionals expect textiles and surfaces to be easily cleaned with professional detergents and high temperatures. However, this is not possible with digitally printed interior decorations.
Today, most printers have printed interior decoration. But usually, those items are designed for show rooms, trade shows and collection samples. This doesn't usually include items to be regularly put into a washing machine. When offering printed interior decoration to hotels, its important to agree on the following before hand to ensure that there are any expensive damages.

durability
washability
detergents / disinfectants used
expected life
Except for water-based dedicated textile inks, digital print inks are not designed for extended contact with human skin. Intensive testing is required to ensure that printed interior decoration is suitable for a professional hospitality environment.

Managing client expectations and testing is even more important as digitally printed decoration cannot be easily removed. Tiles, floors and glass panels usually are guaranteed to have a long-life span, usually for 10 years or more. Most clients will expect printed decorations to match those standards, so printers need to educate themselves about it at the beginning of a project.

Prints that smell can be another issue when providing printed interior decoration. Printed panels or pictures may develop a certain smell when exposed to direct sunlight or detergents. Therefore, water-based or Latex inks are widely recommended. As PVC and other substrates mainly designed for outdoor use often smell, they should be double-checked when printing for hotel rooms.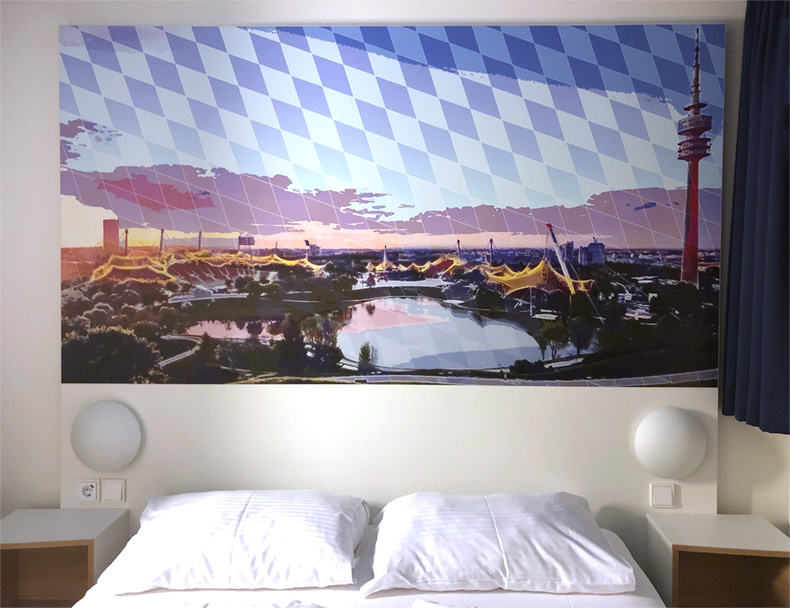 CAPTION: Digital print picture at B&B Hotel in Munich (who would have guessed?). Photo: S. Angerer
Fire Retardancy and Local Regulations
Interior decorations for hospitality businesses are regulated in most European countries. While European Union EN 13501-1 for flame retardancy was introduced years ago, local norms like the German DIN 4102-1´s B1 /B2, French M1 and many others are still in use. Most often, local authorities do not accept a foreign standard, they might not even accept EN 13501-1.

This could result in expensive registered labs testing with international projects, as a fire retardancy certification of the substrate alone will usually not suffice. For a valid fire retardancy evaluation the actual item, including fixtures, lamination, glue, etc. needs to be tested. Failing to do so might cause enormous damages for the printer who supplied the printed interior decoration for the hotel, if a fire – or a problem with the fire security officials occurs.
Printed Interior Decoration: A Boom Market for Printers?
For printers, hotel interior decoration will be a very interesting market in the next 2 -3 years. Many hotels will have to re-model and redecorate to adapt to the "new normal". Digital print offers them the unique opportunity to create beautiful, individual, and safe spaces without needing to spend a lot of money.

However, printers need to understand that printing lasting decoration for (semi) public spaces is quite a different ballgame to printing trade fair or sample pieces and to educate themselves about the requirement, rules, and regulations in the hospitality industry if they want to succeed.

Discover the latest innovations in interior printing at the Global Print Expo 2021, Europe's leading exhibition for screen and digital wide format print, textile printing and signage. Discover the latest products, network with like-minded individuals and explore new business opportunites. Register now and use promo code FESH101 ​to receive a discount of 30 euros.


Interested in joining our community?
Enquire today about joining your local FESPA Association or FESPA Direct
Recent news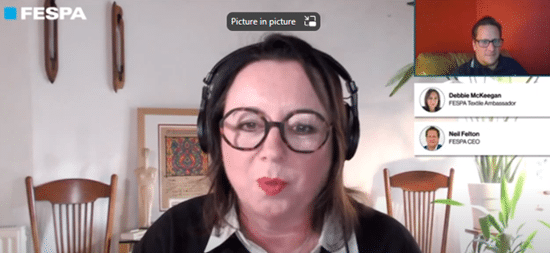 Videos
7:50
Neil Felton on investing into the print community via FESPA Associations
FESPA's CEO, Neil Felton speaks to Debbie McKeegan about the important or reinvesting and supporting the print community. FESPA achieves this by investing into its 37 global Associations.
29-11-2023
Neil Felton on investing into the print community via FESPA Associations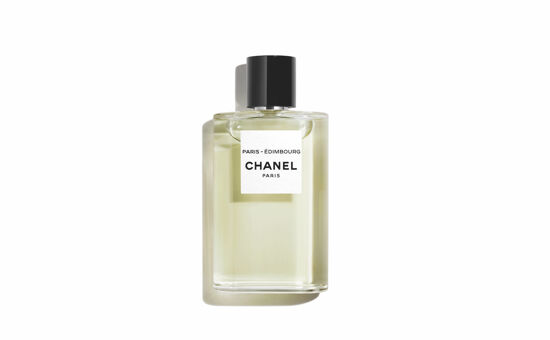 Features
What are the key trends in sustainable packaging?
Rob Fletcher looks at 2 key trends and finds out more about how working with sustainable materials will help you capitalise on rising demand for environmentally friendly packaging.
24-11-2023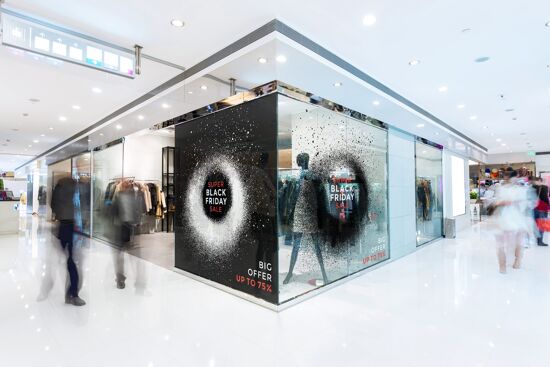 Features
Get into the spirit with seasonal wall and floor graphics
With the festive period now very much in full swing, Rob Fletcher takes a look at what sort of opportunities there are for print companies in wall and floor graphics during major seasonal events throughout the year.
23-11-2023