Features
Print Solutions for the Digital Décor Market – EFI at the FESPA Global Summit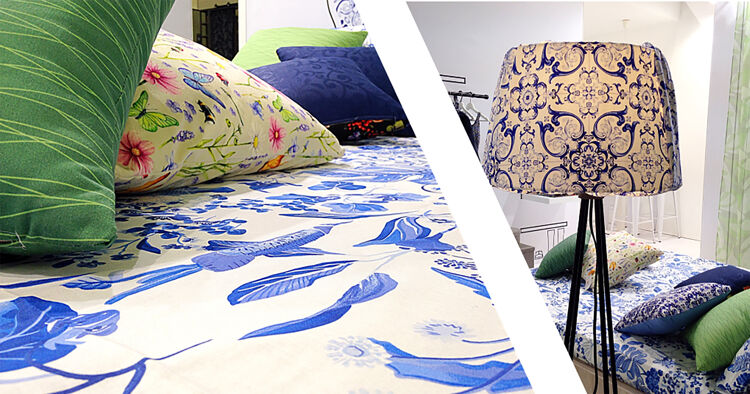 Debbie McKeegan discusses the current print solutions available for the digital decor market. She shares EFI's panel discussion on digital decor from the FESPA Global Summit 2021.
The Interior decoration Industry continues to embrace Digital Decor and expand at pace, pushing the boundaries of printed decorations, accessories and furnishings into new territories and new creative applications. As a medium, digital technologies unlock unparalleled creativity and enable customised decoration across an increasingly infinite range of surfaces.

The digital décor sector covers all aspects of the marketplace from residential, contract, leisure and commercial through to hospitality, retail and events. Products in these sectors are varied and thanks to digital innovation almost all surfaces; textiles, glass, metal, wood, carpets, hard flooring and wallcoverings (to name just the core applications) can now be printed digitally – on demand.

As technologies have developed so have the variety of commercial opportunities available for expansion, offering the print industry new commercial sectors, new products and new customers. We continue to witness increased entrepreneurial activity as well as convergence into new markets within the print industry as a whole.

Tomer Ohavi, Product manager for EFI joined the panel discussion on "Digital Décor" at the Fespa Global Summit to present EFI's technology portfolio and to talk about the digital transformation that EFI have led over the last decade or more.

EFI offer a wide-ranging portfolio of digital technologies that support the expanding Décor sector. "It's an inspiring global marketplace that is highly visual and encompasses many material surfaces. I'm often asked - What can you print on? And basically, the answer is almost anything. Our technology covers textile, wood, ceramics, and flexible media applications" commented Tomer.

Décor is becoming increasingly digital – as this transformational journey from analog to digital evolves EFI technology enables the digital production of Textiles using the Reggiani suite, Ceramics using the Cresta print technology, the Cubik line for wood and tiling and the Vutek range for display graphics and signage.
What is driving the need for digitally printed décor products? What is driving this change and what brings EFI to be part of this great transformation?

Credit: EFI

Basically, three main pillars; Economical, Environmental and the Creative. "The whole world is definitely looking for a cost-effective solution - we want to do more with less, we want to be efficient and offer super-fast speed to market. So, the ability to take an idea, work alongside the creative and bring it to you now, within hours is now a reality. This is something that can only be done with digital printing".

Sustainability is now an important factor of printed production. Using digital technologies, we can offer new materials which mimic leather for example, or wood. And by digitally printing we can utilize multi-layer print applications to create surface effects similar to wood grain or the texture of leather and reduce the use of natural materials. It also means that we're creating less waste, using less energy and reducing pollution. All of which reduces the environmental impact of manufacturing by using digital printing technology.

"And I think the third pillar is being creative? Nothing has to be repeatable. You can create short runs, customising the printed output - the first image, second and the third can be different. You can localize them, personalize them indefinitely, giving the Interior infinite variance" Tomer explained.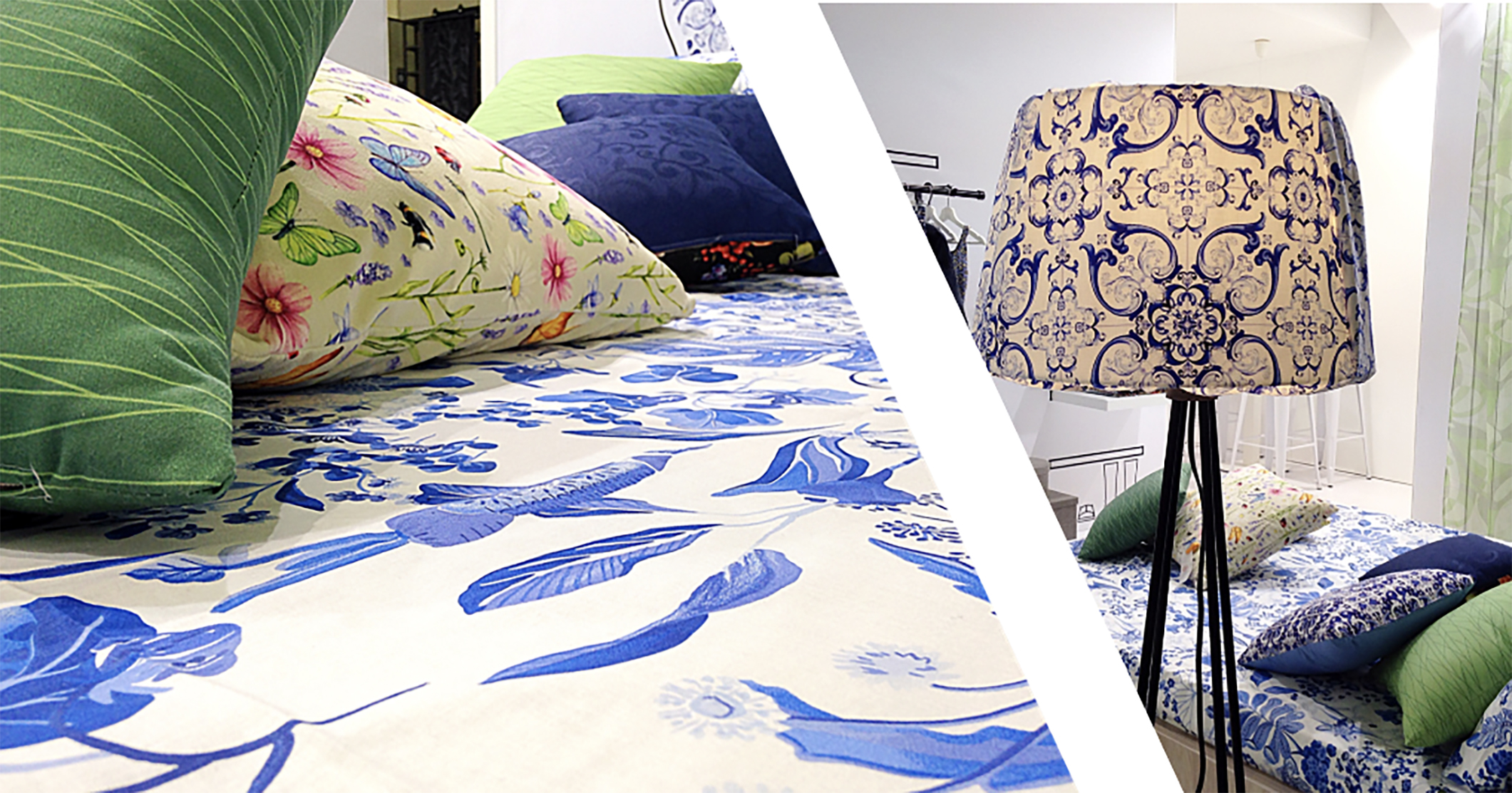 Credit: EFI

Within the EFI portfolio we have ceramic, textile, signage and printed wood solutions for digital output. The Cretaprint solution enables personalised printing on rigid ceramic tiles. When we look to the textiles sector of the Interior furnishings marketplace we have the EFI Reggiani industrial printing solution and the EFI-BOLT for single pass high speed production. All of these EFI technologies offer the Interior Décor marketplace infinite opportunities and the possibility to print onto many different types of media" Tomer Ohavi continued.

Bringing great benefits into the market - using EFI digital printing solutions you can print a variety of designs across multiple surfaces within a short print run, or large volumes and keep production sustainable. The EFI Cubik offers the ability to print onto wood using water-based UV inks for printed applications. "When using multi-layer print techniques to build a 3D contours - which look fantastic – you can create an authentic tactile printed surface, that looks and feels like real wood or even leather".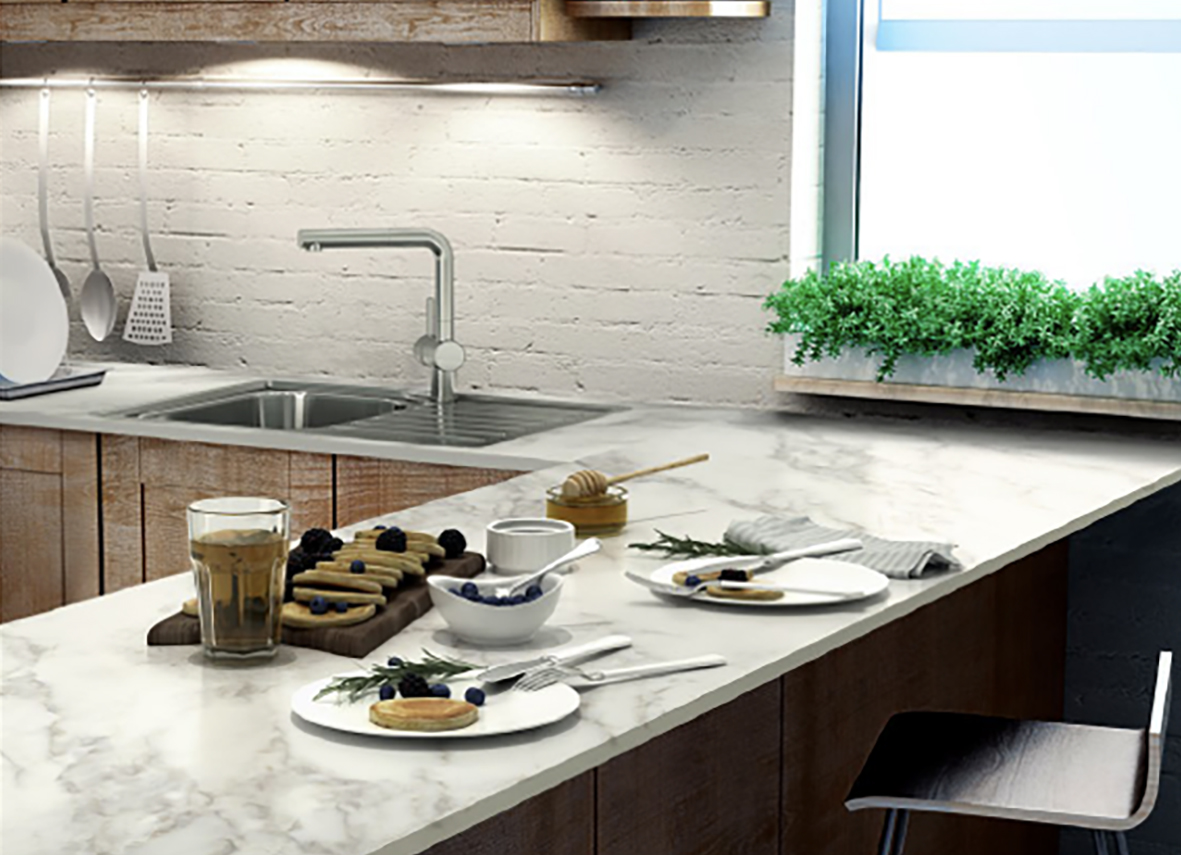 Credit: EFI

EFI offer the Décor industry multiple technologies – and as Tomer concluded "digital can now offer - almost anything that you can imagine. Whether, indoor or outdoor, a soft or rigid surface, EFI has a printed manufacturing solution".

As the creative industries adapt and increasingly move to harness the exponential power of digital technology for production within their commercial project's we can look forward to a new decorative chapter. Designers are pushing the boundaries of Interior Décor to new heights utilising digital innovation, new material substrates and special effects with EFI digital printing technology.

Discover the latest innovations in interior printnig at the Global Print Expo 2021, Europe's leading exhibition for screen and digital wide format print, textile printing and signage. Discover the latest products, network with like-minded individuals and explore new business opportunites. Register now and use promo code FESH101 ​to receive a discount of 30 euros.
Interested in joining our community?
Enquire today about joining your local FESPA Association or FESPA Direct