Features
Print agency makes major sustainable pledge for carbon balancing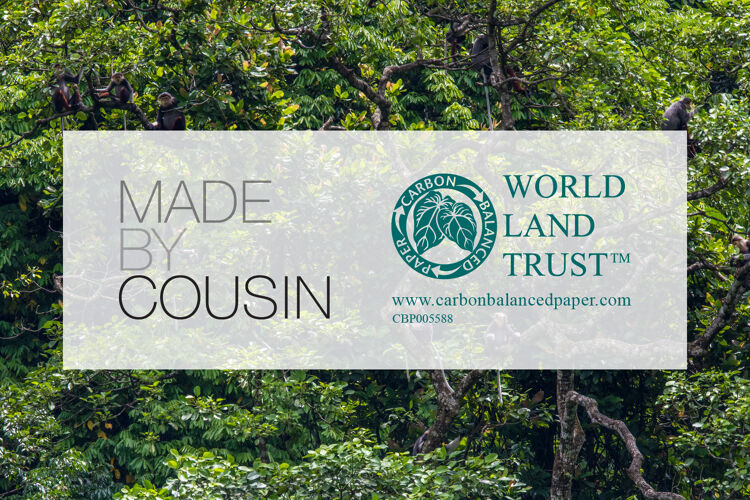 London-based print production agency COUSIN has revealed plans to Carbon Balance its entire paper consumption in 2021, in a move that is set to protect over 600 acres of threatened habitat.
Working in partnership with Carbon Balanced Paper and the World Land Trust, COUSIN aims to offset the projected 6,000 tonnes of paper used by its clients over the course of the year.

COUSIN works with a number of leading brands in 13 countries across four continents, including the likes of FatFace, Graham and Green, Crew Clothing, Mint Velvet, Sarah Raven Kitchen & Garden, Not On The Highstreet, Liberty and NetJets.

By opting into the scheme, COUSIN's clients will be issued regular certificates highlighting the amount of carbon offset and land preserved, as well as have the opportunity to display the World Land Trust Carbon Balanced Paper logo on any printed literature.

Matt Booker, founding director at COUSIN, said that the agency "thought long and hard" about how to make a commitment that delivered the best value in terms of positive impact.

Booker said the business identified the environment as a key factor in the minds of both clients and their end customer, so the move to offset paper usage made sense for the company.

"We wanted this commitment to not only reflect our values, but also the values of the brands COUSIN works for, and by extension for their customers also," Booker said.

"Choosing Carbon Balanced Paper to offset the carbon impact of the paper we purchase on behalf of some 60 premium and lifestyle brands was therefore the most logical step."

Carbon Balanced Paper operates in partnership with international conservation charity World Land Trust. Since its launch, over 3,000 brands and organisations around the world have opted into the scheme and balanced over 190,000 tonnes of carbon dioxide and protected 19,000 acres of threatened habitats.

Greg Selfe, sales and marketing director for Carbon Balanced Paper, welcomed COUSIN to the project. He said: "Brands are increasingly searching for ways to reduce the impact of their marketing communications.

"Carbon Balanced Paper offers a simple and credible way for businesses to not only offset their carbon impacts, but to also help protect some of the most endangered habitats on Earth.

"COUSIN's commitment on behalf of its clients to use Carbon Balanced Paper will make a considerable contribution to World Land Trust and its efforts to protect the forests of Khe Nuoc Trong, Vietnam."

Interested in joining our community?
Enquire today about joining your local FESPA Association or FESPA Direct