Features
Packaging waste still not sorted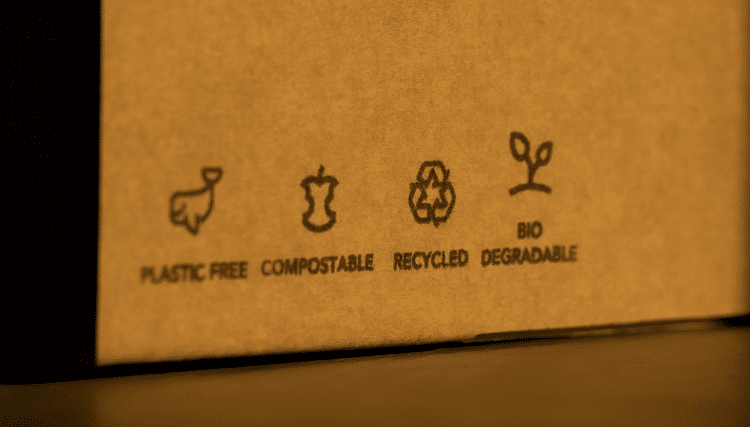 It's been clear for several years that technical advances in the graphics industry are giving way to materials innovations. And as packaging moves into pole position as the most dynamic of print applications, developments in this field are becoming more than interesting.
Sustainable packaging innovation focuses on a number of areas, and inventions that hit all of them well will be the most successful. First off, the materials must remove waste from supply chains, be that pre- or post-consumer, of the packaging materials themselves and of their contents. Such requirements place considerable demands on the design of the package and its composition. Laminates that preserve foods that can be heated for consumption way down the line have been available for a while. Printability is assured, but recycling such materials remains a considerable challenge. The packages must also be convenient to use and not rage inducing. Efficient delivery of their contents that is also not rage inducing must be assured. The packages must be cost effective to produce for rapid turnarounds. Obviously the printability and recyclability of the material matter but there are still too many unresolved questions relating to recycling.

Increasing awareness of pollution and food safety place additional pressures on packaging supply chains. Standards such as ISO/TS 22002 can help but only go so far. This series of documents focuses on food supply chain recommendations, specifying prerequisite programmes on food safety in catering, farming, and packaging/manufacturing. But as a Technical Specification it can only provide recommendations rather than requirements. As of now there is no part in this series under development for recycling.

Much work is underway in the sorting and detection of laminates, although it will take years to gain real traction. For example V-Shapes, a developer of polypropylene single dose sachets, is working with Tomra a producer of customised sensor-based sorting systems, to identify the V-Shapes packages in waste streams. The V-Shapes sachets are constructed of various materials including a substrate from Sihl GmbH specifically designed for recyclability and for use in inkjet printing. The V-Shapes materials are also compatible with Sihl GmbH's Artysio recyclable packaging films for inkjet printing with water-based inks. The Tomro sensors can be tuned to identify these materials in a waste stream so that they can be routed for the appropriate recycling method.

Hitting all the targets for safe and sustainable packaging is not easy. But it begins with cooperation and openness to new ideas, plus a considerable dose of imagination and luck. In working together V-Shapes, Tomra and Sihl have created a viable model with the potential to up-end current recycling expectations. For the foreseeable future these innovative materials will be lost in an ocean of waste that still cannot easily be sorted, but that won't be forever.

This article was produced by the Verdigris Project, an industry initiative intended to raise awareness of print's positive environmental impact. This weekly commentary helps printing companies keep up to date with environmental standards, and how environmentally friendly business management can help improve their bottom lines. Verdigris is supported by the followingcompanies: Agfa Graphics, EFI, Fespa, Fujifilm, HP, Kodak, Miraclon, Ricoh, Spindrift, Splash PR, Unity Publishing and Xeikon.

Image credit by Marcell Viragh on Unsplash


Interested in joining our community?
Enquire today about joining your local FESPA Association or FESPA Direct