Features
It´s All About Cars – How Digital Printing Disrupted the Car Wrapping Industry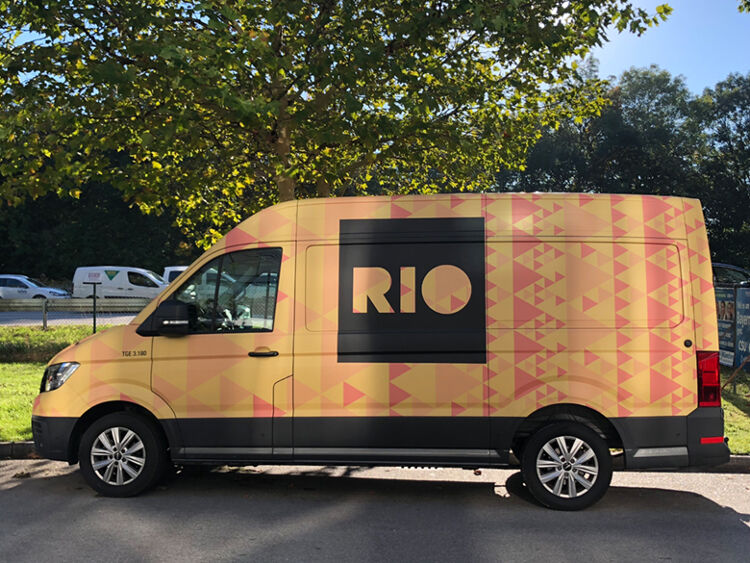 Today, car wrapping is one of the most popular digital print applications. Sonja Angerer shares the evolution of this popular industry. How did this happen, and what can we expect from this line of industry in the future?
In the printing industry when we see a car with an impressive colour or pattern we often try and determine if the car was painted or wrapped. Quite often cars with impressive patterns or colours are usually skilfully covered in vinyl films as they are popular amongst car enthusiasts. Painting a car requires a lot of skill and is very expensive and rare. This is why most major suppliers offer several types of colour changing vinyls.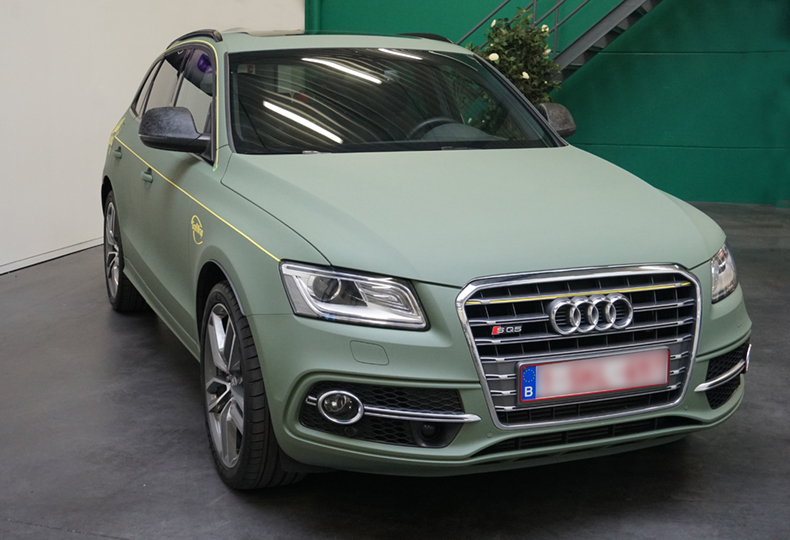 Caption: Matte wrapping with Grafityp Vinyls on an Audi. Image credit: S. Angerer
A Very Brief History of Car Wrapping
Today, there is a wide range of coloured and white printable vinyls available today. However, 20 years ago most people in Europe had never heard about car wrapping. In the US, DIY car decoration kits were available from the 1950s, which included mainly racing stripes.

The first cutting plotters were widely introduced into the market during the 1990s. These plotters allowed you to cut letters and sometimes graphics from coloured Vinyl sheets or rolls. They were mainly used for commercial vehicles. Plotted graphics turned into an almost instant success, as the only other option to individualize a car with a picture during that time was to airbrush it by hand.

In the 1990s, there was an early attempt to airbrush robots. Some consider those products as forefathers to the wide format printing industry. However, those early airbrush machines did not make much of an impact on the car decorating industry. Today digital airbrush machinery like the Ricoh Vehicle Art Robo are still available.

When the first (somewhat reliable) Wide Format solvent printers became commercially available during 2000, the NUR Fresco and Scitex Grandjet ranges were the most popular examples. All of a sudden, printed graphics for cars became mainstream. Since hard solvent inks penetrate the Vinyl surface, they can last up to 5 years outdoors in Central European conditions. The first attempts on car wraps with printed graphics were on self-adhesives intended mainly for POS and outdoor applications due to be laminated on foam boards.

Unsuitable materials and a general lack of experience frequently lead several problems with printed graphics peeling off cars. There have been multiple cases of car paint being removed with the self-adhesive graphic when a car was literally stripped again after a campaign. As a result, certification and guarantee schemes like 3M MCS and Avery ICS were introduced to give wrappers and their customers reassurance.
The importance of Choosing the Right Substrate
Today, a wide variety of coloured Vinyl and print substrates are available for vehicle wrapping. Eco-Solvent and Latex inks are the most common ink technologies for printing car graphics.
Calandered Vinyl substrates are mainly used for flat surfaces, as the Vinyl´s "memory effect" keeps it from sticking to 3D surfaces for a long period of time.
Cast Vinyls have no "memory effect", especially when heated, so it can be successfully used on compound curves, corrugations, and rivets.
While for short-term vehicle wrapping applications lamination is not always necessary, it is highly recommended for mid to long-term applications, especially on a commercial fleet, since mechanical abrasion at the car wash may damage prints. When choosing a laminate, it is very important to always choose a compatible product. Combining a cast vinyl with a calendared laminate (and, to some extend, also vice-versa) will typically lead to shrinking and other problems.
Of course, cars are not the only vehicles they can be wrapped. Most lorries, trucks, trams and trains feature some kind of printed advertising. Even planes and ships get wrapped in printed Vinyls, though material requirements for these kinds of projects are different from car wrapping and typically very strict.
Caption: Wrapped Mercedes with PWF Vinyls at FESPA booth 2018. Image credit: S. Angerer
When a Movie Becomes Reality
Until about 2010, car wrapping was predominantly used for commercial use. Most of the German cream-colored official Taxi vehicles are now wrapped, as a more neutral colour under the Vinyl cover make it easer to re-sell the car.
When the
"The Fast & the Furious" movie franchise
started in 2001, car enthusiasts began to become more visible, "posing" their gear on city streets. It is rather likely that the growing interest in customers having their car wrapped in impressive printed graphics can be due to this.
Additional reason could be due to:
Car wrapping offers fancy colours and patterns, even on a leased or borrowed car
Wraps are more affordable than a paint job
Vinyls protect the car´s paint, so it looks pristine for re-selling
You can wrap the car as often as you like
Therefore, it is quite likely that the number of end consumers considering having their car wrapped will continue to grow. There is a wide range of Facebook and Instagram accounts dedicated to car wrapping projects, so printers who are interested in new business opportunities should invest in social media activities to promote their work.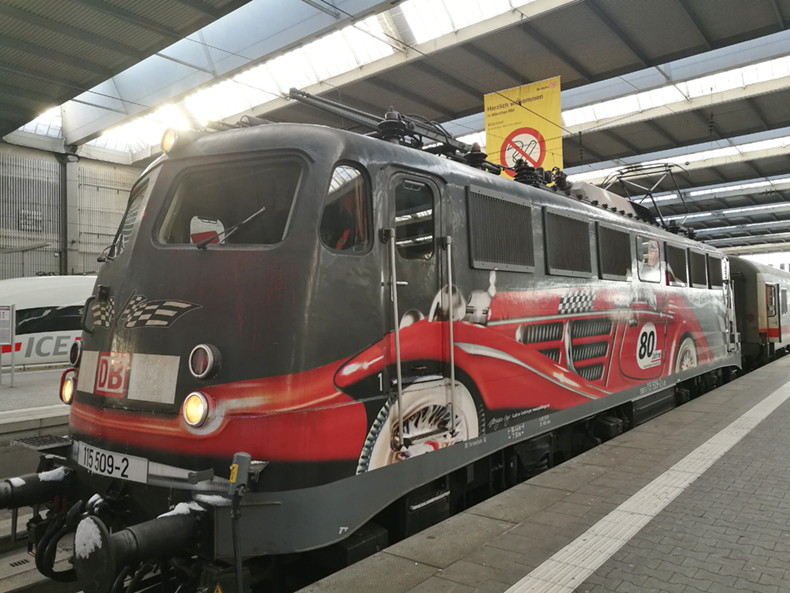 Caption: Wrapped train engine at Munich main station. Image credit: S. Angerer
Car Wrapping and the Future
Vehicle Wrapping films are typically PVC-based, which is not suitable for the environment. When combined with a non-PVC laminate, a compound material unsuitable for recycling is created as a result. It seems obvious, that it is important that vinyls are used sparingly when wrapping cars as it can affect the environment.

In urban areas, private use of cars is expected to decline in the next few years, with public transport becoming even more affordable or free to use for locals in some cities. To compensate for the costs, vehicle advertising will then likely become an important source of income for the transport companies. This will continue to expand this market even further.

It is predicted that wrapping bikes, e-bikes and scooters will become popular for businesses and private users. These vehicles are expected to develop into life-style objects unlike cars. This will target younger urban demographic, and therefore a growing demand for unique designs seems very plausible.

Discover the World Wrap Masters Europe 2021 at the FESPA Global Print Expo 2021 in Amsterdam. The World Wrap Masters series is the only global series of wrapping competitions that connects and celebrates the best wrap installers in the world. Visit to experience trained workshops and demonstrations delviered by world-renowned wrap instructors and watch competitors battle to be crowned the winner of the World Wrap Masters Europe 2021.
Interested in joining our community?
Enquire today about joining your local FESPA Association or FESPA Direct