Features
What inkjet inks for standard applications should you use?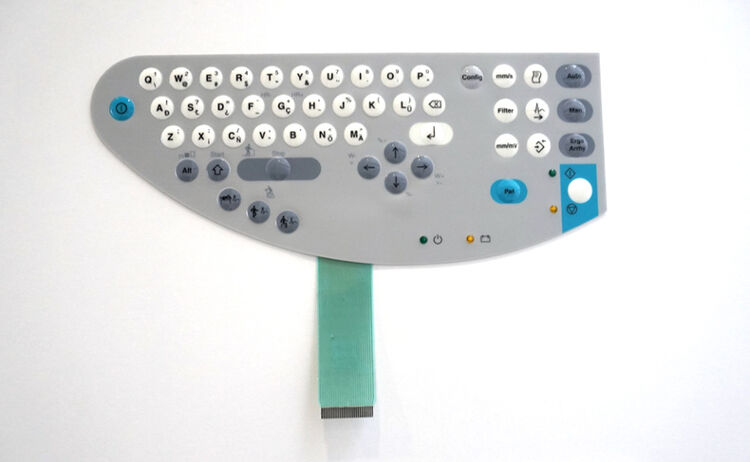 Sonja Angerer discusses the various inks available for standard applications and industrial inkjet printing.
When you buy a car that runs on fuel, you normally don´t think about the products available at your nearest gas station. This is because fuel types are standardized everywhere. Considering an electric car, you may think twice about not getting a Tesla and using its Supercharger System. With inkjet machinery, it is definitely the latter. In most cases, the ink type defines a printer. There are some rare models that do allow using more than one ink type. But the changeover is costly and time-consuming, so this is rarely done.
Here are the most common applications:
Indoor applications
(Super) wide Format
Vehicle wrapping
Bonus: Industrial inkjet.
Inks for Fine Art Printing (Giclee)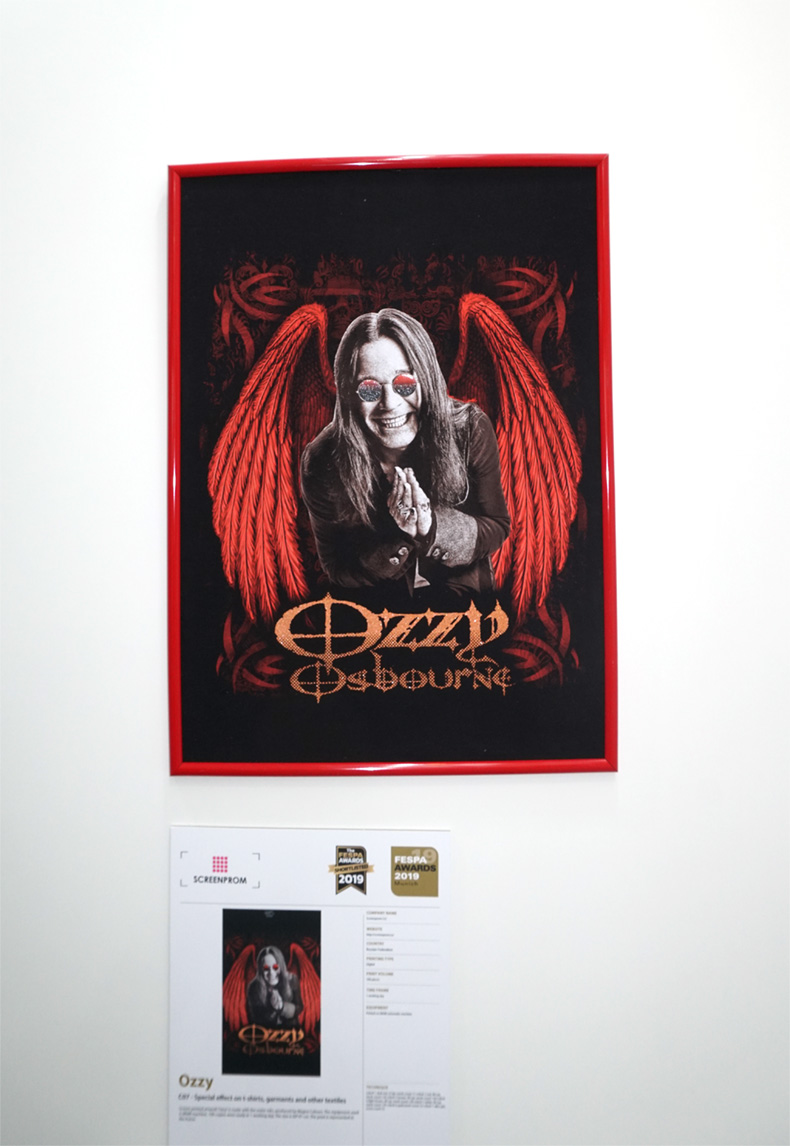 CAPTION: Fine Art Print at FESPA Awards 2019 exhibition in Munich. Image credit: S. Angerer
The first inkjet printer for office applications ran on water-based dye inks. It is likely that after the first letter was printed on a graphic-enabled printer, printers also tried to print an artwork or photo on it.
On regular office paper, the bleeding of water-based ink makes artwork look dull and washed out.
Coated "photo paper" ensures that ink drops are almost instantly dry for crisp details and brilliant colours, but this can be costly.
Light fastness of office type water-based dye ink is usually not very good, as colours last only 1 month in living-room conditions.
On the upside, dyes dissolved in water are known for a wide gamut and smooth surface, both of which are highly desirable for Fine Art Prints.

In 2000, poor light fastness (and quite a few subsequent scandals in the arts market) is the reason as to why water-based inks with pigments were invented. Epson´s Ultra-Chrome inks were the first to be widely commercially available and have since emerged in various iterations featuring up to nine colours. Canon´s LUCIA inks are also pigment-based, but with ChromaLife 100+ the company also offers a dye ink system with long indoor durability.

Pigment inks have a smaller gamut than dye inks, as they stay on the paper´s surface and don´t penetrate like dye, the finish is not as smooth. However, modern fine-art pigment inks use elaborate technology to mitigate these problems.
Pros and Cons for water-based inks
Pro Con
Large gamut (especially dye) Light fastness depends on brand
Easy to handle Not very water resistant
Quick finishing, short drying time Only very short-term outdoor use
No ventilation needed For good printing quality coated media is required
Inks for indoor applications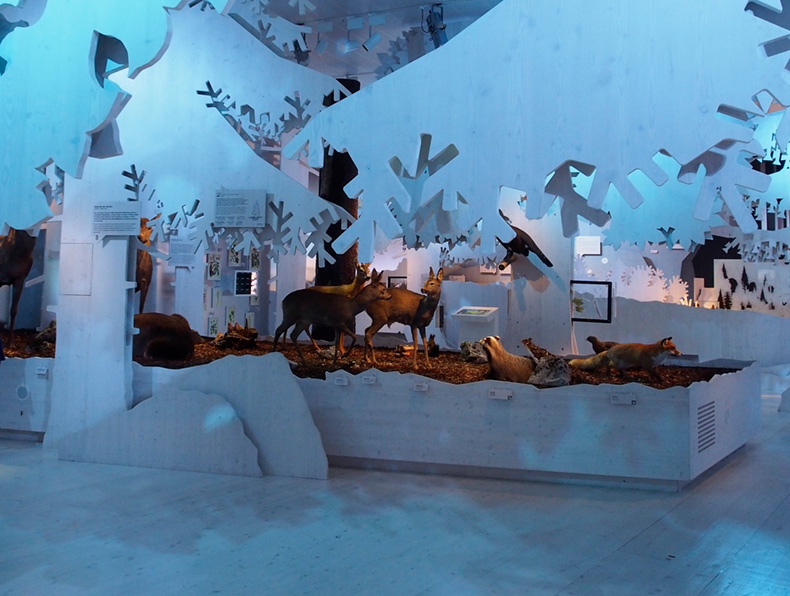 CAPTION: Museum applications like here at "Haus der Berge" Berchtesgaden are most often printed with water-based inks. Image credit: S. Angerer

Water-based inks are used only for indoor and very short-term outdoor applications. They are typically odour-less, as ink recipes don´t typically include Volatile Organic Compounds (VOCs) or photo initiators known for their smell. This is why water-based long-lasting inks are often used for museum and POS applications.

HP Latex inks are also water-based, but if you compare them to "traditional" water-based inks, the ingredients are much more complicated with a "co-solvent" and a "Latex" binder included (amongst other chemicals).

First introduced in 2008, HP Latex inks are HAP-free and don´t require ventilation. They can be used on a wide range of certified media, including textile, canvas, self-adhesives and banners. Unlike water-based inks, HP Latex ink is also available in White with some of the latest models. This means that they can also be used on transparent and coloured media. With their versatility, Latex inks have become a de-facto standard for many indoor and outdoor applications. Mimaki also offers a Latex printer, unlike HP that features Orange and Green inks for a wider gamut.

Eco-solvent and UV-curing inks are also common with indoor applications, though problems with the smell of the prints have been reported. Sublimation inks are often used for soft signage indoor applications, therefore I looked into them more closely at my latest textile article.

Pros and Cons of Latex ink
Pro Con
Odourless Relatively high Energy use
Wide Variety of Applications Certified / coated materials only recommended
No ventilation required Not a wide variety of manufacturers
Inks for (Super) Wide Format Applications
CAPTION: Super-wide format prints are most likely printed with UV-curing, sometimes also with solvent inks. Image credit: S. Angerer

Super-wide format posters are the digital printing application that is most visible in towns and cities. While Latex inks are gaining market share in outdoor applications, UV-curing and solvent inks are still used more frequently.

UV-curing inks have a very different structure than conventional printing inks. They are composed of liquid monomers, prepolymers or oligomers, pigments, additives, colour pigments and photo-initiators. While all other ink types are dried with heat, UV-curing ink polymerizes when exposed to ultraviolet rays. As the rays give stability to the ink drop in a fraction of a second, very precise details are possible on almost any type of uncoated substrate, including textile, but also wood, stone and other materials not frequently printed onto.

Once the ink has cured, it forms a layer on the print medium. Depending on the brand, this may lead to cracks in the print when the substrate is scratched or stretched. Also, prints with UV-curing inks may have a certain unpleasant smell, especially when some of the ink has not been properly polymerized. The main manufacturers of production printers with UV-curing inks are EFI and Durst.

Pros and Cons of UV-curing inks
Pro Con
Can print on virtually everything Uncured ink is prone to cause allergies
Fast drying, immediate finishing Ventilation required as UV lamps cause ozone
Light-fast and water-resistant Unpleasant smell possible

Hard solvent inks were for many years the only solution for durable outdoor prints, introduced in the market already in the 1990s. With these inks, the colour pigments are swimming in aggressive solvents. These dissolve the uncoated substrate´s surface, penetrate deep into the medium and bond with it. Prints with hard solvent inks last up to 5 years, sometimes longer in Central European conditions.
The VOCs used in hard solvent inks proved dangerous to workers and the environment, so hard solvent inks are no longer widely available in Central Europe. With their ease of use, versatility and low cost, hard solvent ink printers have remained in many countries around the world. Due to the VOCs hard solvent ink prints may emit even after weeks, therefore they are considered unsuitable for indoor use.
Inks for Vehicle Wrapping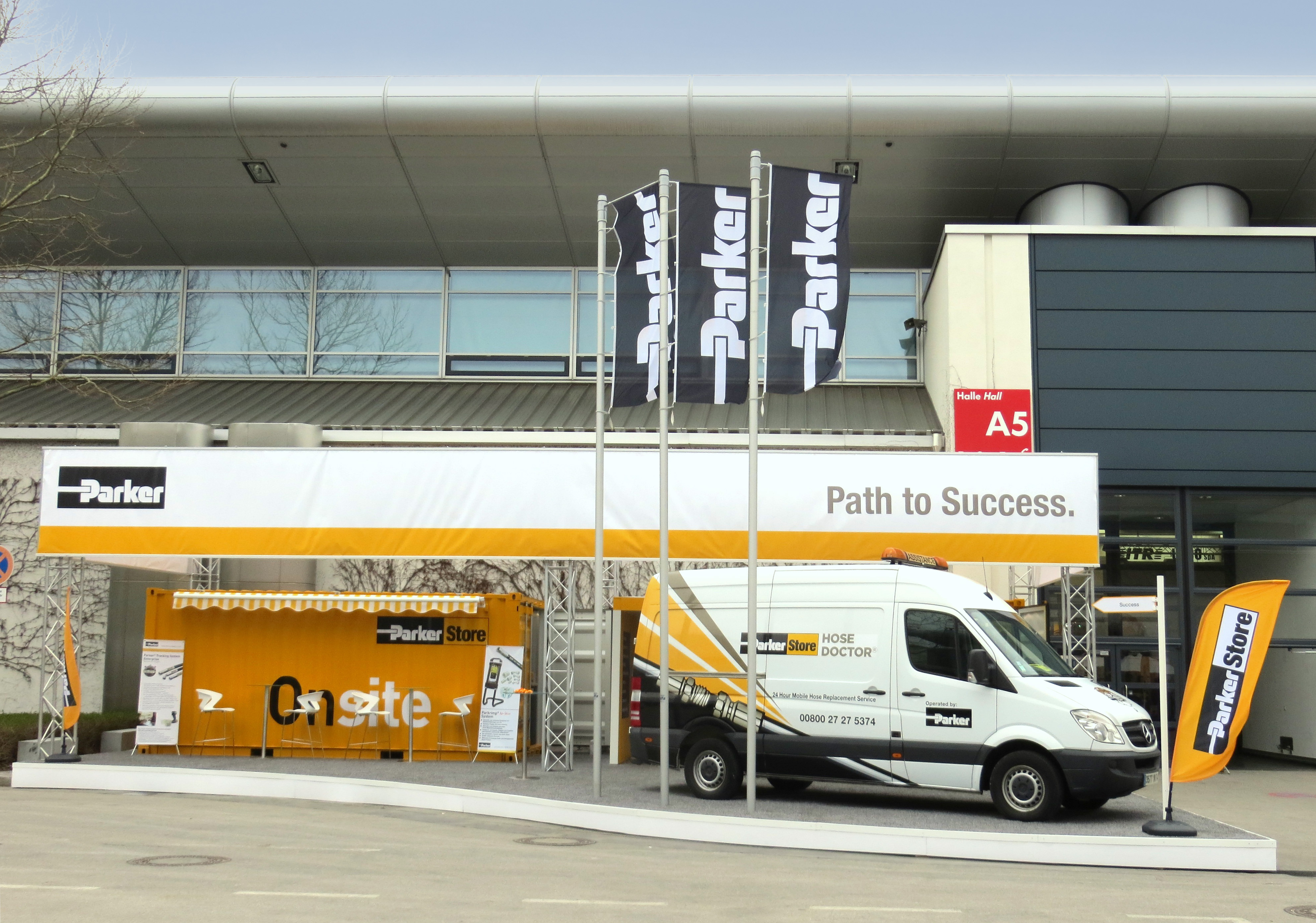 CAPTION: Eco / Mild Solvent inks are very common for vehicle wrapping. Image credit: S. Angerer

While Latex and UV-curing inks have become more widely used for vehicle wrapping, solvent inks are still very much used in this particular line of business. This is mainly because the solvents penetrate the substrate, making it easier for the wrapper to stretch and bend the media for complex 3D-wraps.

Today´s solvent inks are available across a wide range of printers from Mimaki, Mutoh and Roland DG (among others). These are quite different from the early hard solvent inks. Recipes still also include a certain amount of VOCs, but in much smaller quantities and less aggressive types. This why they are called Eco Solvent or Mild Solvent inks. Depending on the brand, outdoor durability lasts for approximately 2-3 years, though prints may have to be laminated for even more light-fastness and scratch-resistance, especially when used for car-wrapping.

Pros and Cons of Eco / Mild Solvent inks
Pro Con
Widely available VOCs may require ventilation
Machines and inks at entry level prices Prints may have a smell
Good outdoor durability Waiting time before finishing (24 hrs or more)
Inks for Industrial Inkjet Applications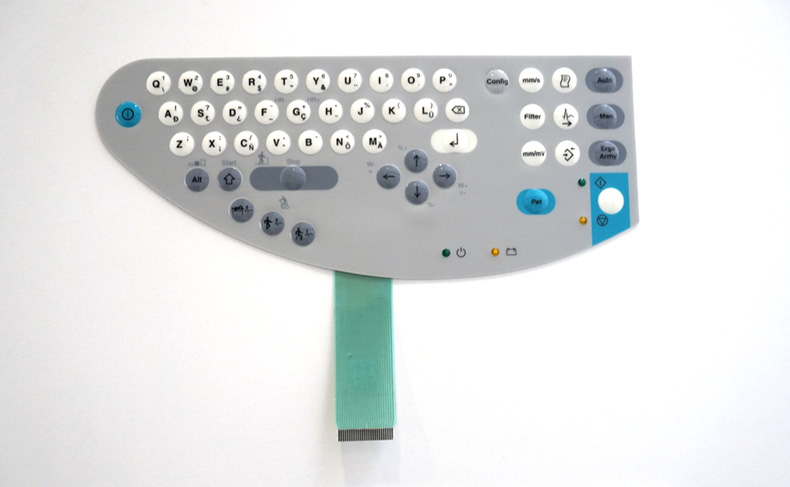 CAPTION: With industrial inkjet applications, the process defined the type of inks required. Image credit: S. Angerer

Industrial inkjet applications are one growing areas of the inkjet industry. This is partly because the term covers an extremely wide variety of use cases, from printing on textile, leather and cork for the production of consumer goods as well as printing on tiles right to printed electronic and functional surfaces.

Printing has been a part of Industrial processes for decades, but a demand for shorter run-length and more versatility has led to digital printing replacing many screen-printing lines in this segment. While UV-curing inks are common, most inks are fine-tuned to the requirements of the process and may be anything between water-based and hard solvent (or something else entirely).
So, how do I find the right ink for my application?
Just like in real life, "one size fits all" is not very likely. There is no ink type that ticks all the boxes for any application imagine-able, even though manufacturers sometimes try to claim. As a rule of thumb, always prioritise your most important application and try to find the ink and machinery that works best for it. This might mean to buy into another ink technology for more versatility, but in the long run, that will still be more cost-efficient than one printer that prints none of your customer´s jobs perfectly.
Interested in joining our community?
Enquire today about joining your local FESPA Association or FESPA Direct