Features
FESPA Awards 2023 winners to be announced at FESPA Global Print Expo 2023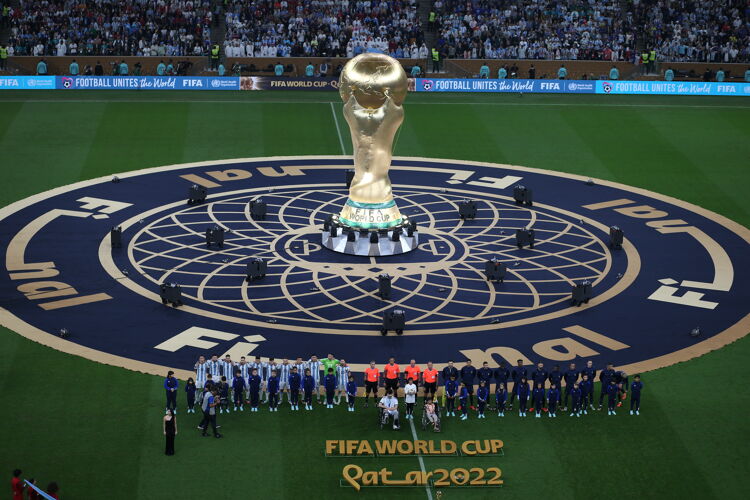 The FESPA Awards 2023 have now been judged by our panel of industry experts with shortlisted entries being announced. The FESPA Awards celebrates excellence in print and the accomplishments of printers and sign-makers around the world as well as recognising their talent, skill, creativity, and innovation.
The last edition of the FESPA Awards took place in 2020 pre-COVID. This year 210 entries from over 30 countries applied across 18 speciality categories, this is a 20% increase of entries compared to 2020 entries.
Award Categories
There were 22 awards categories in total that varied from paper and board, posters, wrapping, creative special effects, functional printing to other categories such as the Printeriors Award and the Young Star Award. 4 of these awards categories were additional awards categories which included People's Choice Award, Best in Show Award, the Judges Award for Innovation, and the Judges Award for Sustainability. For the full list of the FESPA Awards please see below.
Display and POP on Paper & Board
Packaging on Paper & Board
Display and POP on Plastic
Packaging on Plastics
Posters
Serigraphy's and Giclée's and Fine Art reproductions, books, brochures.
Decals and Printed Labels - Decals, printed labels, fleet marking, window vinyl etc.
Wrapping
Creative Special Effects - Paper board and plastics
Special Effect on T-Shirts, Garments and Other Textiles
Printed Garments - Screen printing, direct to garment printing, transfers, dye sublimation printing on pre-made garments
Roll-to-roll Printed Textiles
Glass, Ceramic, Metal and Wood Products
Direct Printing on Three Dimensional Products
Non-Printed Signage
Functional Printing
Printeriors Award
Young Star Award – this award is marked across all categories, and has two sub-categories; vocational trainee in digital or screen printing and student design for digital or screen printing.
Out of 210 applications, 115 entries were shortlisted. For each award, chosen entrants will be awarded with gold, silver and bronze awards based on meeting the high standards expected by the judges. These awards will be announced at FESPA Global Print Expo 2023 on 24th May.
Examples of Shortlisted Awards
C01 - Display and POP on paper & board | Clinique Pop Up Store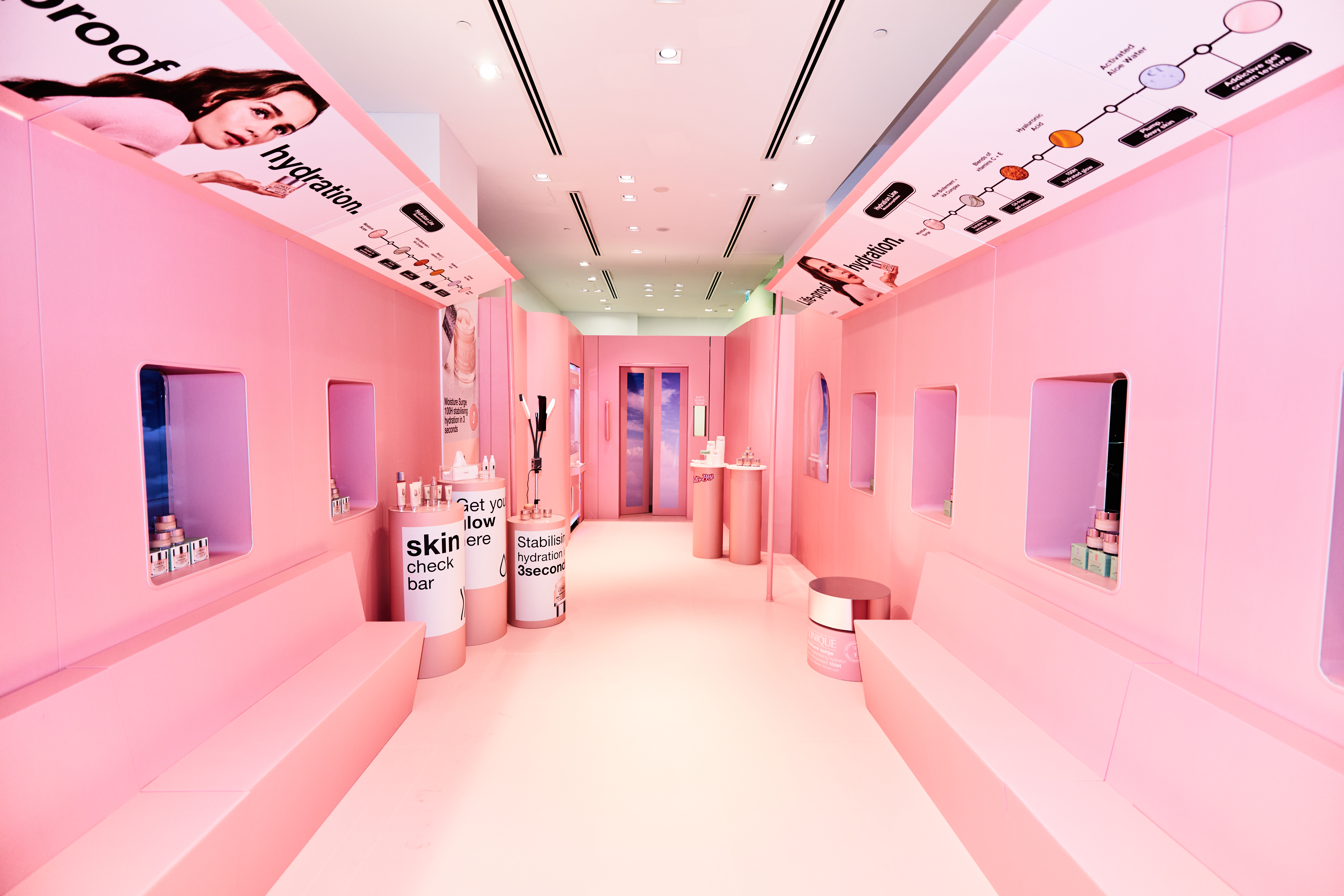 This pop up "subway carriage" for Clinique occupied 11 metres wide x 4 metres high and was made with Reboard material printed using Durst P5 350 on all rigid substrates and Oce Colorado 1650 to print floor decals and frosted window elements. Special attention was given to hiding the raw edges of Reboard using V notch folds for clean connections. Finishing in-house using Kongsberg XP CAD cutter.

C06 - Serigraphy's and Fine Art | Cruz Diez set of 3 screenprints "Couleur Additive Germania"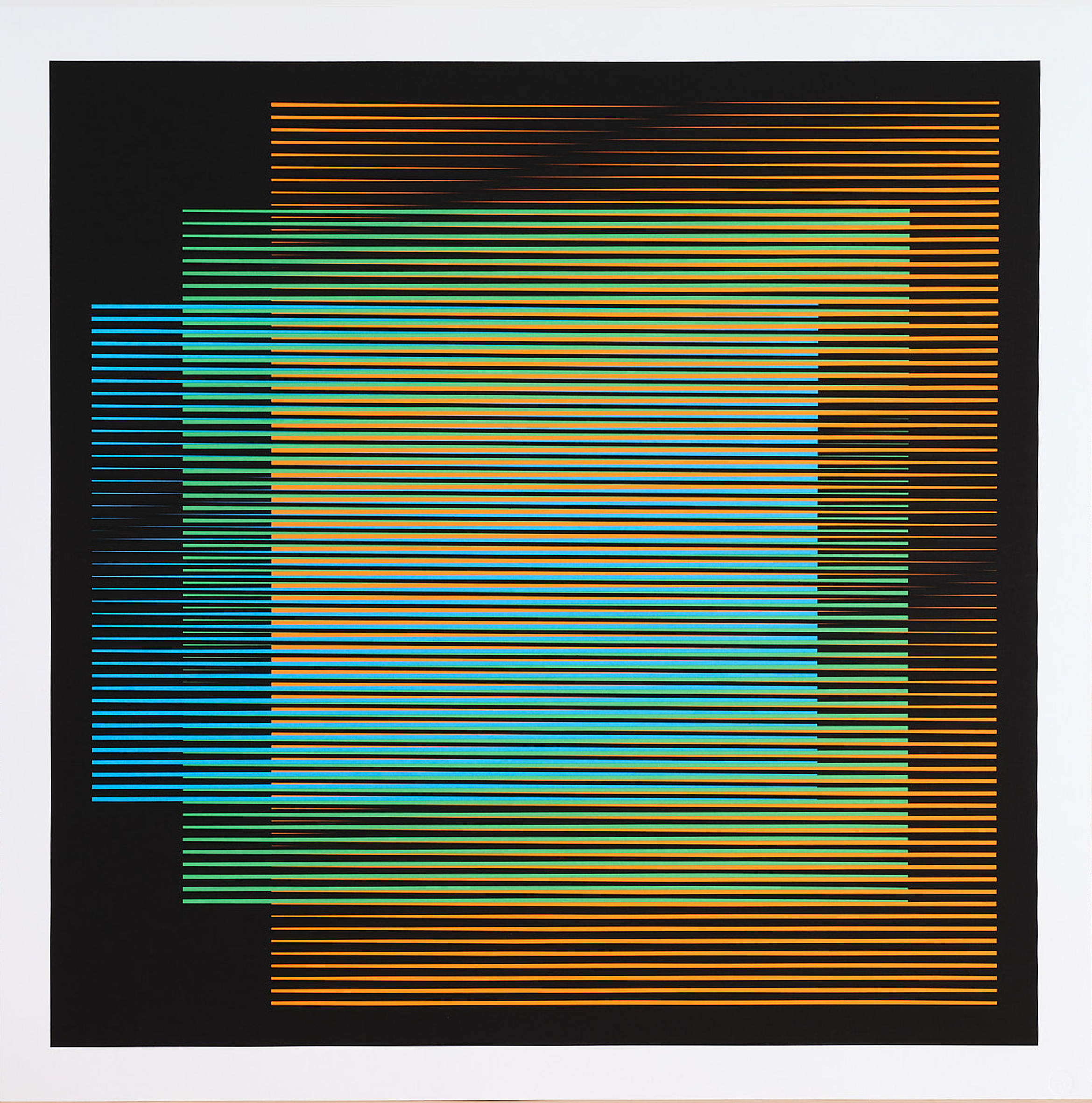 The "Couleur Additive Germania" for Atelier Cruz Diez in Paris features three 100 x 100 cm screen prints onto 500gsm museum board Printed in 5 spot colours and varnished. The artwork has been generated and manually adjusted in Adobe Illustrator and meticulously printed on Thieme semi-automatic with a total of 11 Pantone colour matches across the set.

C12 - Roll-to-roll printed textiles | Printed Fabrics for FIFA World Cup Qatar 2022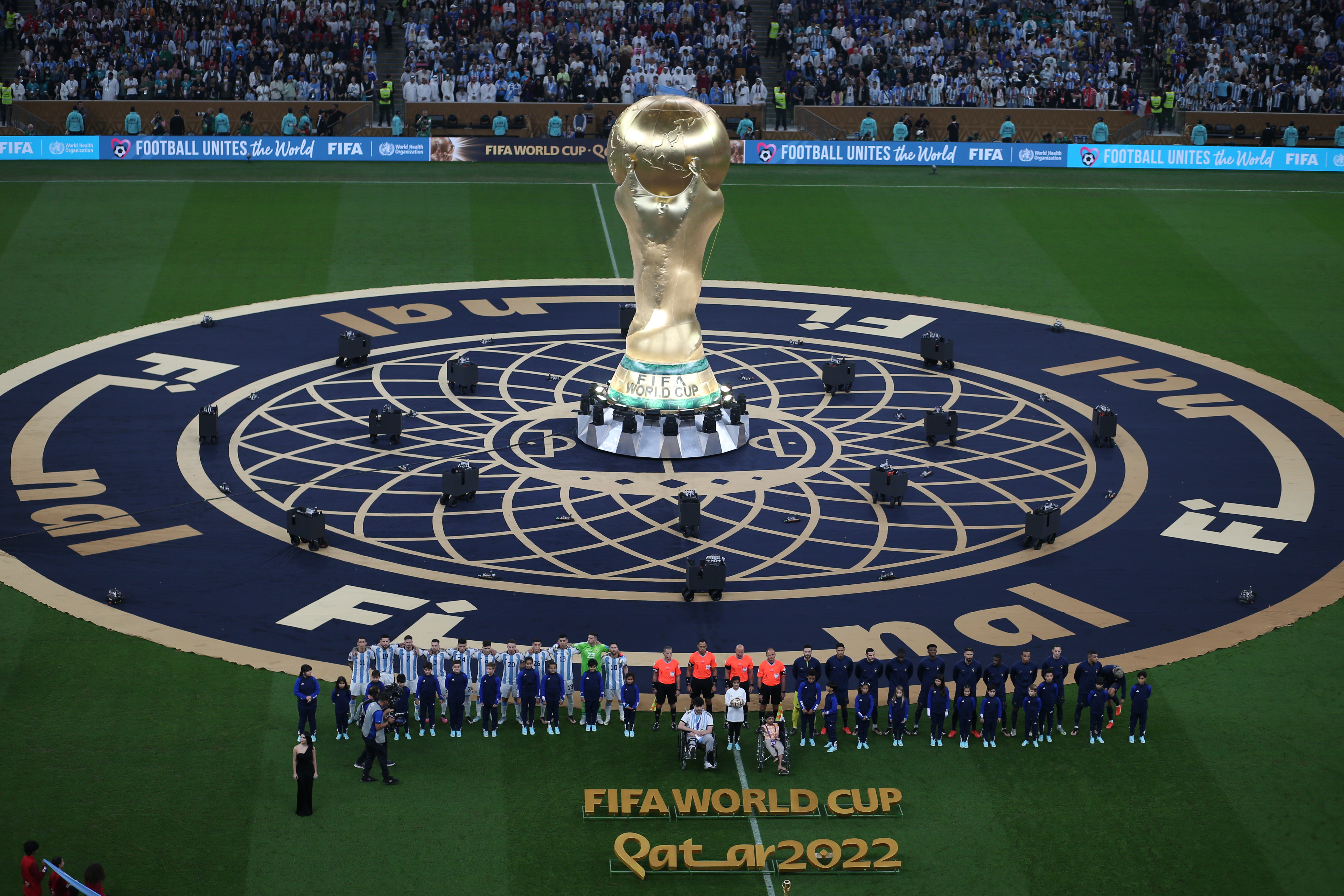 This project to provide the complete branding and signage for the FIFA World Cup in Qatar 2022 involved 905,000 M2 of branded elements for 8 new stadiums, fields of play, interior and exterior branding. The signage required entailed the installation of 1,000 branded wayfinding sign installations. Beyond the main stadiums 108 related venues were branded with 87 km of fence scrim 100% recycled fabric, 21,693 street banners and 3,300 flags on new wind tracking flag poles. The use of Leica 3D laser scanners formed a vital part of surveying the venues. The artwork was printed across HP Stitch and EFI Reggiani dye sub printers with UL eco-certified water-based inks and sublimated with Monti Antonio and Klieverik heat presses. 99% were printed direct without the need for sublimation paper.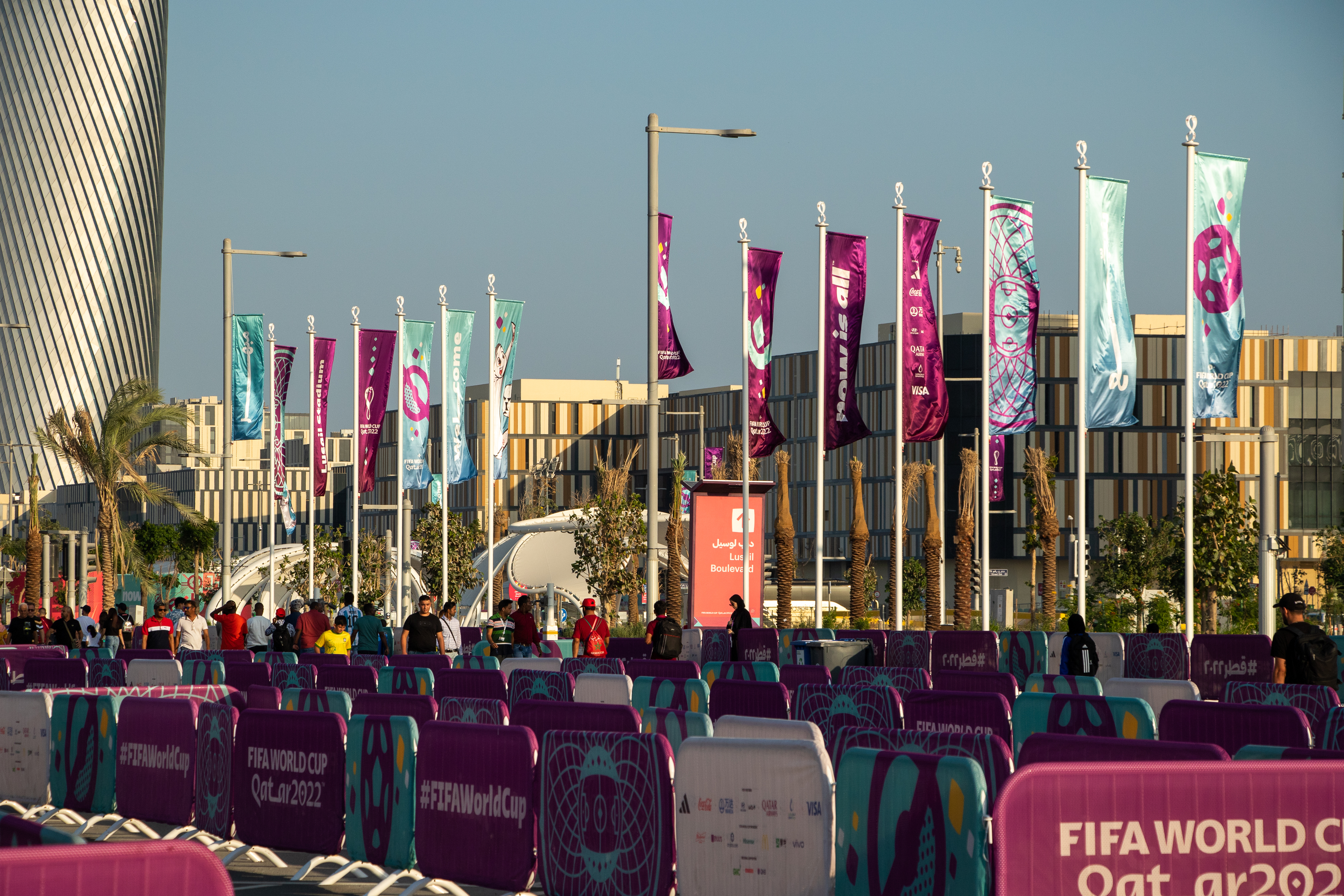 Finishing involved Summa belt fed laser cutting, Juki sewing machines and Piromatic grommet machines. All aluminium hardware was produced using in-house profiles and engineered for future reuse with trackable bar coding. All textiles coroplasts and BubbleGuard materials were recovered for recycling saving 100 tonnes of material from landfill. Solar energy lighting was integrated into all wayfinding and banner poles providing 140,000 KW of renewable energy. The whole project was audited through FIFA's third party sustainability audit programme.
FESPA Award Judges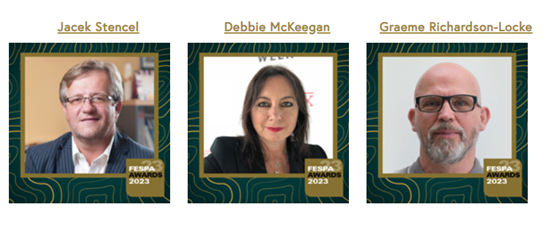 All awards entries were awarded by our panel of industry experts. The FESPA Award judges remain committed to holding the highest standards when assessing the entries. Combined the judges panel have 120 years of experience. This year the judges received a high calibre of awards entries that showcased exceptional innovation and finishing. This year there was an evident increase in submissions with a higher degree of sustainable thinking that reflects the market trends.

Graeme Richardson-Locke is the Head of Associations and Technical Lead at FESPA. Graeme has almost 40 years' experience in the screen and wide format digital printing industries, with knowledge acquired through hands-on design, production, sales, and operations management. Graeme is also a member of the ASDPT the US based Academy of Screen and Digital print technologies.

Graeme commented: "Judging the FESPA Awards competition for 2023 has been inspiring and challenging in equal measure but something I always look forward to. The process and criteria are well established, and the categories clearly defined but the range of printing processes and application techniques are enormous so it takes a great deal of commitment to evaluate more than 200 separate projects. Having the support of our judges with combined experience of more than 120 years provides the necessary insight to get the job done. This year sees an abundance of clever, creative and expansive work from our international print community, and I can promise a shortlist of very credible work. The final announcements will be made by me alongside fellow judges, Jacek Stencel and Debbie McKeegan during the FESPA Global Print Expo in May at which point we will enjoy honouring the winners as they are presented with their awards. I am of course looking forward to seeing the whole of the shortlisted collection display on the show floor."

Debbie McKeegan is the CEO of Texintel and has over 25 years of experience within the Textile manufacturing industry. She is an award winning Textile designer as well as being FESPA's Textile Ambassador. Debbie commented: "The FESPA Awards brings together the print community across many markets, multiple applications and technologies – digital and screen. It's an honour to be able to witness the development of the industry and to see first-hand how talent and technology are expanding the gamut of print. This year entries included many innovations and print projects (large and small). Every one of which is fascinating to study and its always a challenge to choose the winners. There were multiple stand-out projects this year, making the task even more difficult for our judges. Across all markets the print community continue to push the boundaries of product development and technical innovation to deliver excellence and new commercial opportunities."

Jacek Stencel is the owner and founder of PASJA, a screen printing and digital printing house in Poland as well as being the FESPA President of FESPA's Polish Association, PSSiDC. Jacek has over 35 years of experience and is also a member ASDPT US Academy. He commented: "It is with great honour and privilege that I have once again been invited to be a judge in this year's edition of FESPA Awards. The opportunity to work with a team of professionals judging over 200 submissions is incredibly exciting for me, as well as challenging in choosing the best entries. There were many examples showcasing the power of creativity, innovation, and sustainability."

The FESPA Awards 2023 ceremony will take place on Wednesday 24th May at FESPA Global Print Expo 2023 at Messe Munich in Germany. The shortlisted entrants will be invited to this glamourous, ceremony where the winners for each awards category will be announced and given their prizes. Register here to visit FESPA Global Print Expo 2023 and to watch the FESPA Awards ceremony. Use code FESJ304 to receive a 30 euros discount and pay 50 euros for your entrance fee.
Interested in joining our community?
Enquire today about joining your local FESPA Association or FESPA Direct