Features
EPSON and Birmingham City University work together to educate the next design generation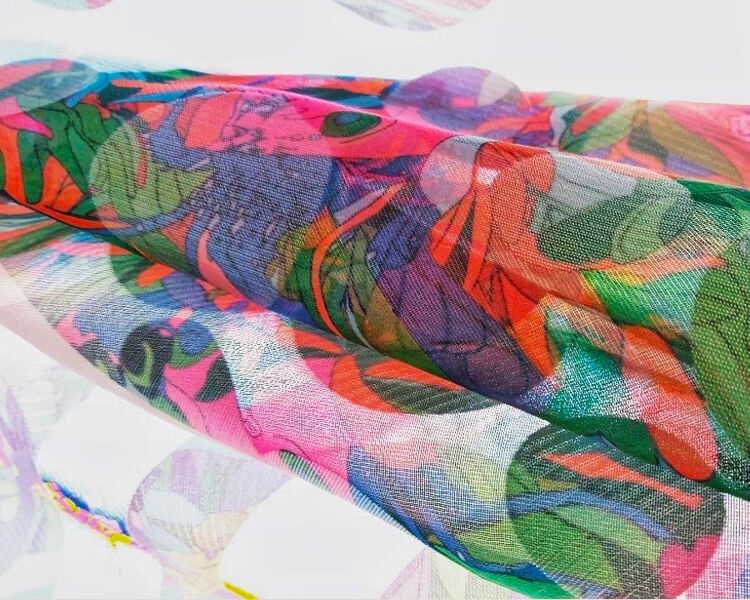 Debbie McKeegan details how EPSON and Birmingham City University work together to educate the next design generation and explore circular print design using digital technologies.
The future of the print industry is in the hands of the next generation. As digital nomads' creative students are both curious and inherently digital. Digital in their designer DNA - but getting hands on time with digital technologies can be a lottery dependent on which University they attend. For the students at Birmingham City University, Faculty of Arts Design and Media, that's not an issue, the university has a close allegiance with EPSON who have for a number of years supported the print department by providing digital print equipment for educational purposes. The Epson technology suite at Birmingham City University now incorporates an arsenal of digital textile printing equipment including the SureColor SC-F6200, the SureColor SC-F9200 Dye Sublimation machines and the Epson SureColor SC-F2100 – DTG with the addition of new SC-F100 A4 printer launched late in 2020.

With a team of technical support staff headed by Kelly Marie Sifleet, Printed Textiles Senior Textile Demonstrator, the students are given access to a suite of digital printing technologies with which they can explore their creative ambitions.

It's with this freedom that the students can push at the boundaries of design – often driving the original applications of technology to new heights. Freed from the commercial restraints of conventional practice whilst working in an educational environment, the students naturally question "the norm" and seek to use the technology in new ways, challenging convention.

It's an exciting, experimental environment and one where creativity flourishes. Kelly and the team are equally passionate about print and encourage their students to experiment with unusual materials and multi-media. Thinking outside of the box has brought incredible results – mixing screen printing, devore, hand silk screen printing together with both flat-bed, digital direct to garment and inkjet roll to roll transfer print methods creates textiles that take on a new life and tactile layers, all of which stimulates a new generation of experimental textiles and the products which are crafted from these new-gen fabrics.

Sustainability is also a huge part of the future – where circular process starts with the designer. In their most recent collaboration, the team at Epson and the academic staff at Birmingham City University have set the students a new challenge. A challenge that will be made equally challenging in lockdown. The design brief, to look at how you can recycle what you already have – to repurpose the fabrics that would once be discarded and give them new life. For this the students must look to their wardrobes, linen cupboards and household textile waste. Nothing is to be discounted, as an experimental project the students can also look to mix both natural and synthetic blended textiles. Using the new SC-F100 A4 Dye sublimation printer, each student will the opportunity to work from home. Sharing the equipment - the machine is portable and offers a flexible low-cost solution for dye sublimation printing using an A4 plate. Once printed the A4 sheets of paper can be transferred using a heat transfer process and a domestic iron onto the experimental fabrics. The results will speak for themselves – as their creativity explores the potential of waste and establishes new principles for circular design which is often discussed only as fibre recycling – but here the students are breathing new life into pre-used fabrics which are being repurposed and given a new existence.

The Epson technology suite at Birmingham City University has been a valuable resource for the students. Amelia Magee a second-year textile design student commented: "I like layering different traditional print processes with sublimation printing because it gives my samples several depths of colour, which makes them more eye catching and unique. I also like that the layering means that the samples then have more texture to them."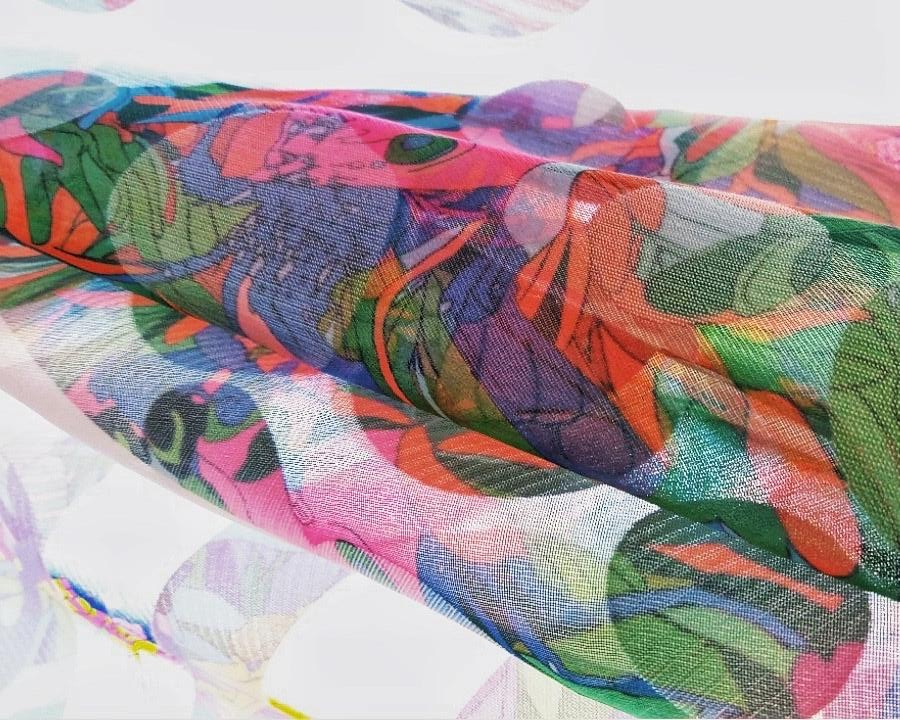 Photo Credit: Fabiola De Souza x Birmingham City University

Studying Fashion design, a recent graduate Fabiola De Souza commented: "I enjoy working with the sublimation printer as the finished product created gives a lasting and vibrant effect because the sublimation printer offers the use of unlimited colours, not limiting my colour palette in any way.

The Sublimation printer is also quick and easy to use and the results will guarantee no loss of colour. The software also allowed me to visualise errors within my print in terms of creating fluid repetitive prints. The sublimation printer was also time effective as I could have my fabric digitally printed the same day. This is especially useful for me to experiment with colour, fabric and print scale allowing for minimum waste as no dye will get into the water and the same sublimation print paper can be used many times. The colour intensity on fabric will vary but the number of creative and unique outcomes is limitless."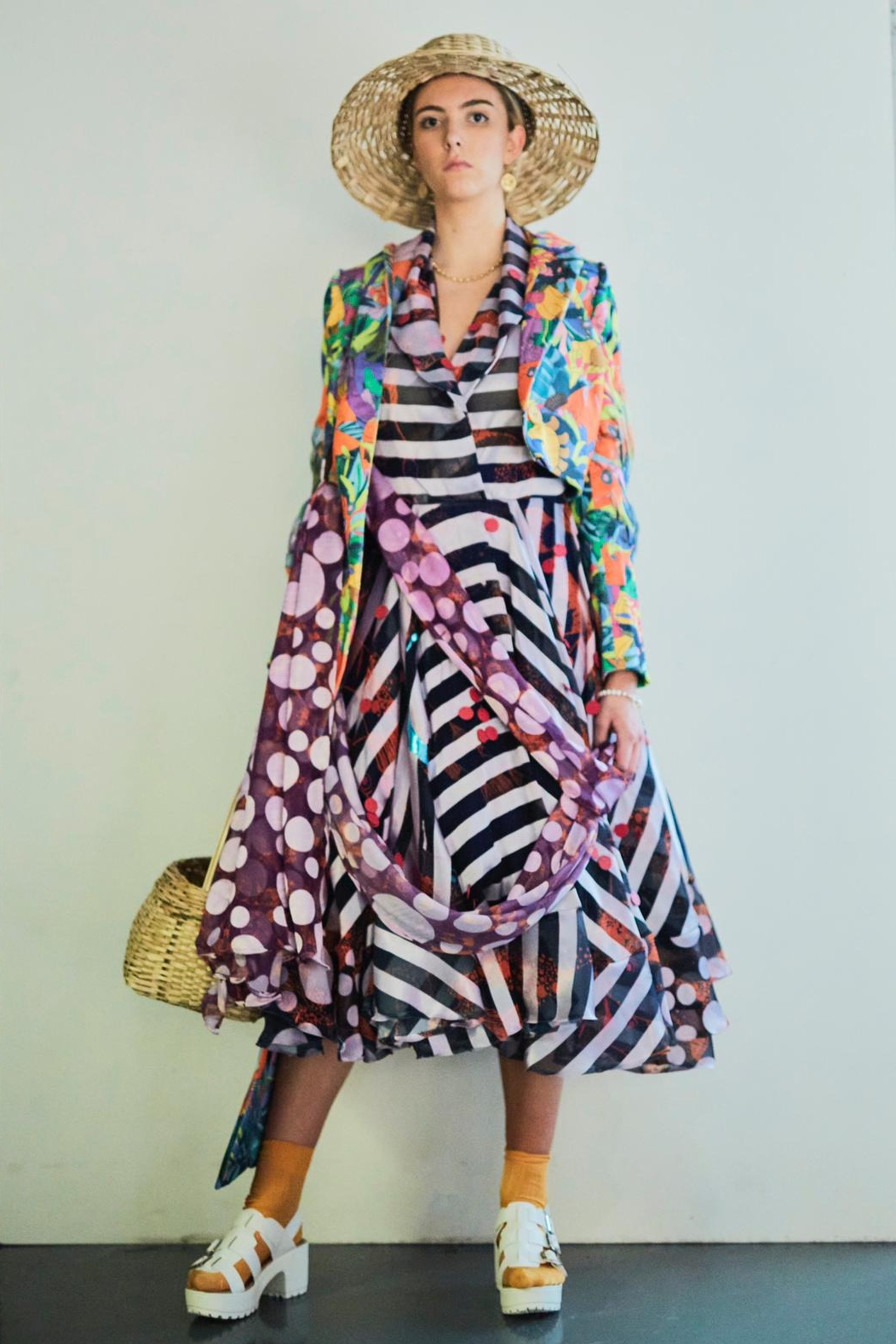 Photo Credit: Fabiola De Souza x photographed by George Harris

The students at Birmingham City University are carving a new footprint for both Fashion design, Printed Textiles and Material choices all of which will revitalise the Fashion Industry and move forward to make bold steps towards into a new digital future - where design and technology are used in parallel to create a sustainable industry.

Kelly-Marie, Technical support technician at Birmingham City University, commented that their collaboration with Epson has provided vital support for students. "Helping them to understand design – whether that's for a garment, an Interior space or commercial textile print. Practical experience instils an understanding of the importance of print quality, technical process, colour and scale. Epson technology is very user-friendly said Kelly-Marie. Once the student is inducted, they use the software and printers on their own, this allows student to troubleshoot and have full understanding of software and the whole process journey.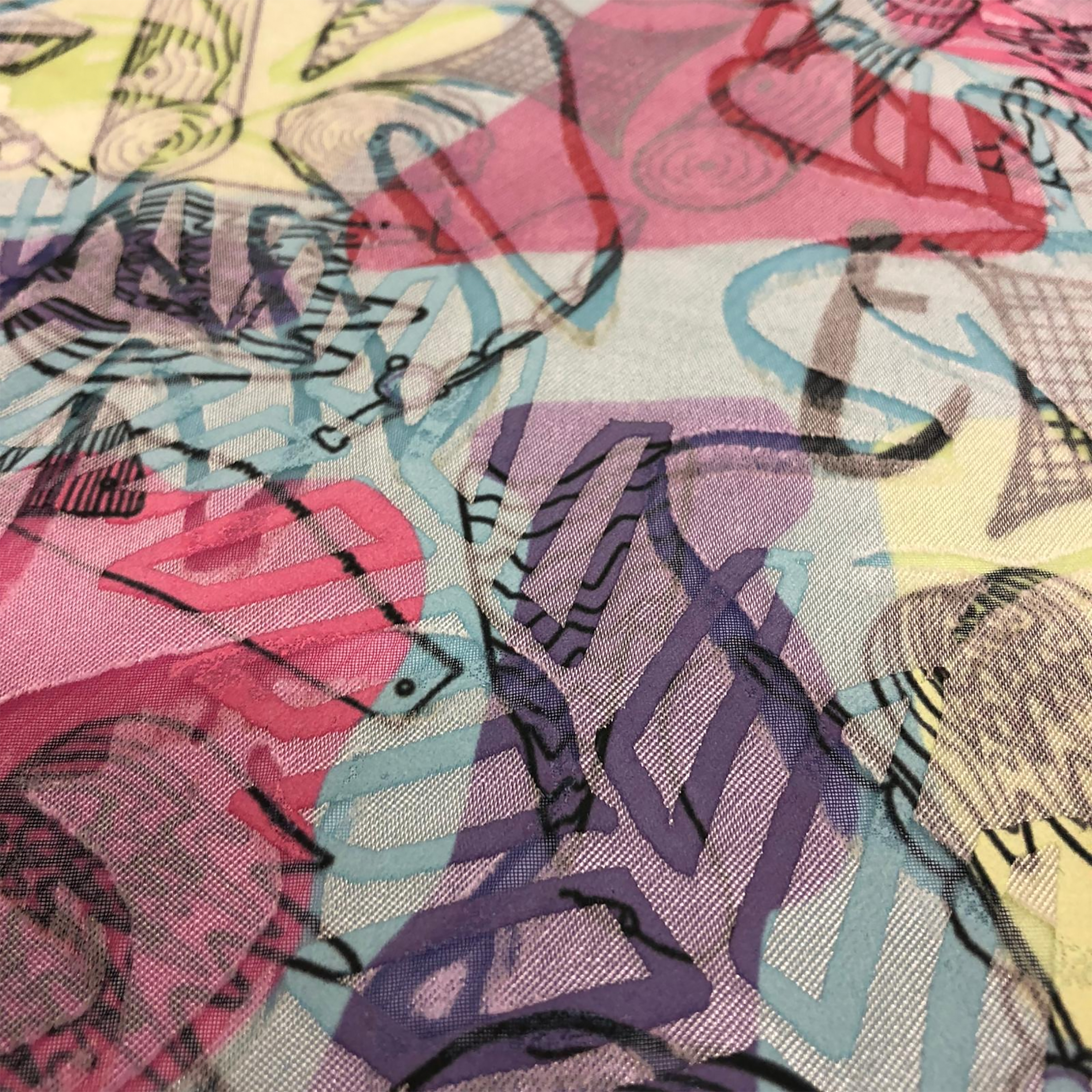 Photo Credit: Amelia Magee – Birmingham City University

Our workshop setup with digital and screen print workshop next to each other encourages students to overprint and overlay processes – encouraging mixed media. In being experimental when combining processes – creativity becomes reality"

"The Epson technology excites and encourages students to have freelance design equipment because the machinery is practical, offers easy maintenance and allows the young design entrepreneur to have a creative home studio. The advantages of the Epson kit are that you have instant and quick results - we live in a very digital, very accessible world and the Epson technology is the most popular choice with students because of the instant results" Kelly added.


Interested in joining our community?
Enquire today about joining your local FESPA Association or FESPA Direct