Features
Educating the next generation on digital technology with CMYUK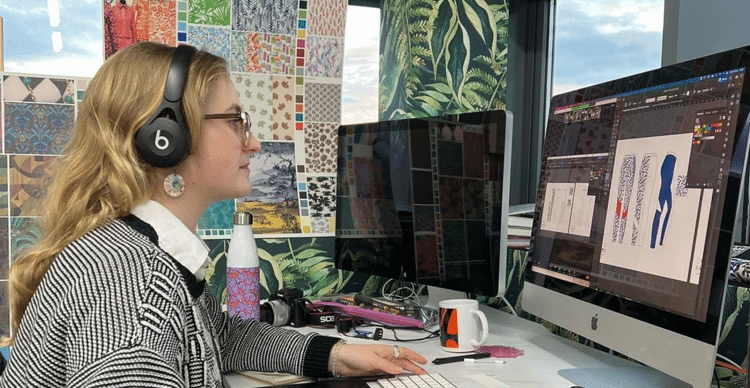 Debbie McKeegan discusses the importance of the next generation of printers are taught the latest trends in digital technology. CMYUK are offering a unique opportunity at their demonstration centre for 4 creative graduates.
Educating the next generation must be a priority for the print industry. As technology advances, it is proving increasingly difficult for the academic sector to keep pace with the technical nuances of digitisation across our industry. And therefore, increasingly challenging to deliver the required curriculum and learning for a digital age.

Graduates are thrown into a lottery of learning – dependent of location - many then graduate without the necessary skills required for employment. Over the years this has generated a culture of un-paid internships, a practice that discriminates and ultimately removes many emerging, talented individuals, who simply cannot afford to work for free. Within the fashion industry this practice is commonplace, and results in exploitation. We face a talent crunch of our own making.

The pace of digital acceleration is also a steep learning curve for our industry, which has a significant shortage of digital skills, across all disciplines. Recruiting to fill these positions is difficult. In-house training is often the only way to expand departments or to ensure that employees remain current with the necessary skills for new applications, software and technology.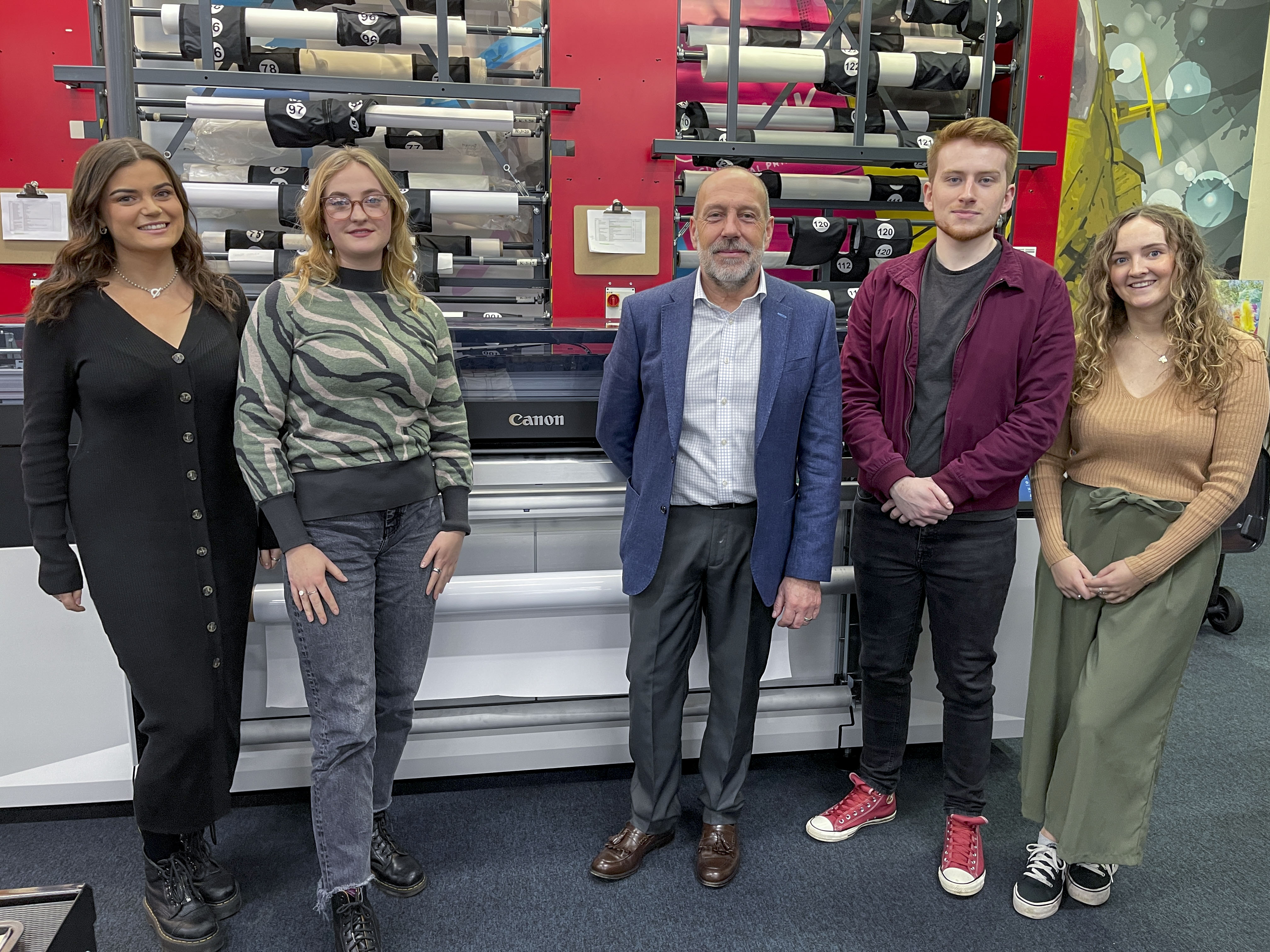 Caption: A vital element to the CIRL initiative has been the strong line up of mentors working in the fashion and décor industries who have given the graduates valuable insights about the realities of working in today's creative industries. This advice has been imparted either by in-person visits to CMYUK, various Zoom sessions, or CIRL visiting mentors' studios and production facilities around the UK. Image credit: CMYUK – Creatives I Residence

To bridge and secure the gap, we have to invest in our industries future, strengthen our allegiance's and collaborate with the academic sector. We must share our knowledge and impart our professional expertise if we are to secure and retain new talent.

The "Creatives in Residence" Project based at CMYUK's demonstration centre in Shrewsbury offers a unique opportunity and an industry first. It has been an honour to work with Robin East and the CMYUK team to formulate and deliver a program that places four talented creatives into a syllabus designed to share expertise and impart practical learning. The four creative graduates are employed via the governments Kick-Start scheme and are working through a six-month syllabus.



Caption: Jamie Watkins, one half of the Divine Savages design duo commented: "The CMYUK CIRL programme provides a great head start for young designers considering a career in the industry; it's something we wish we had access to ourselves when launching!" Image credit: CMYUK – Creatives I Residence.

Robin East, Group Sales & Marketing Director at CMYUK commented: "Having the Creatives in Residence as a live project in our demonstration facility creates such a buzz. It's very gratifying to help build the graduates technological skills and introduce them to a comprehensive range of digital print-ready fabrics to acquire another knowledge layer that will underpin the careers of these young people. As we have seen with our mentors and industry sponsors, there is such goodwill towards them. CMYUK is delighted to provide them with a platform on which to broaden their commercial skills and shine."

The project is supported by the print manufacturing and technology community: industry practitioners, technicians and professionals from within the textile and print Industry. The creatives have been given a unique learning experience, with visits to commercial manufacturing businesses encompassing – Fashion, Textiles and Interior Décor applications – plus, mentoring sessions with application technicians and industry practitioners. They have free access to all technology onsite and have/will be trained to use all applications.

Adam Slade, Studio Supervisor at Lancaster-based Standfast and Barracks added: "I love the idea of this programme, which gives newly qualified textile designers a real taste of the industry. The live briefs are a great way to give a feel of how the industry works and what customers expect from print services. It was fantastic to be involved in this and give my thoughts and advice on the work the creatives had produced."

"My advice to young designers today is keep up to date with as much as you can. That includes trends, latest CAD software and print capabilities. Go to shows, speak to people. Immerse yourself in the world of print as much as you can, even if you think you're being a bit cheeky sometimes!"

Phil McMullin, Epson Head of Sales Commercial and Industrial Printing commented: "The graduates that CMYUK have on the CIRL programme are incredibly creative and enthusiastic, being associated with that is a really positive thing. Epson has a big commitment to its Corporate Social Responsibility Programme and part of that is how do we promote talent in the print industry? At trade print shows there is a heavy preponderance towards the older generation, and we wonder where the younger generation is going to come from; how do you inspire young people to get into print? We work with lots of schools and universities and the CIRL initiative really fits into our desire to work with the younger generation and present them with opportunities."

Derek Joys, Product Business Development Manager, Canon UK & Ireland commented: "We're very proud to be supporting this initiative, which offers a helping hand to young people as they move from education into the workplace. This is a very talented group. I am impressed with their designs and the professional standard of work. It is clear that these graduates are learning a huge amount about the industry and the different design stages - from idea creation through to final product delivery."

After spending time speaking with the sponsors, Sarah Willcocks CIRL graduate said: "I really enjoyed meeting Derek from Canon and Phil from Epson; their print technology has been invaluable for our projects. The fact we can do décor and fashion collections all in one place and very efficiently has meant we can develop projects over the course of a day as opposed to a month. Learning about the technology and how to use it has been a real highlight."

The "Creatives in Residence" will be completed in early March 2022. The graduates will manufacture a range of products across the Fashion and Interior Décor sectors to be presented at a closing event to be attended by industry partners, sponsors and mentors. The graduates are also being supported in their next step – to secure future employment.
Interested in joining our community?
Enquire today about joining your local FESPA Association or FESPA Direct