Features
Double-digit growth forecast for digital textile printing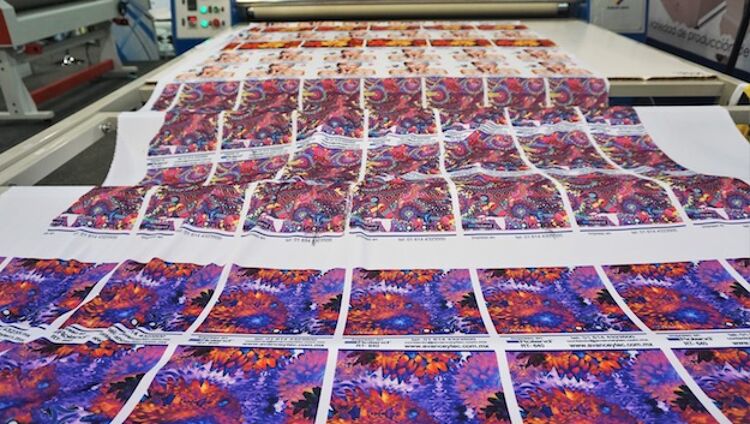 According to a 2013 InfoTrends study, the global digital textile printing industry is worth around £115 billion (approximately $148 billion US) and growing.
In fact, the value of digitally-printed textile garments, décor, and industrial products is more than £7 billion (approximately $9 billion US). What's more, the five-year forecast for digital textile printing equipment, and ink sales projects a 39% growth by 2018.
When FESPA surveyed its global community in 2014/2015, publishing the results in the form of the FESPA Print Census in summer 2015, it revealed textile as the dominant growth application among respondents.
Textile printers featured prominently in print service providers' investment plans, with 21% of respondents specifically focusing spend in this area, supported by 12% planning to acquire thermal-transfer equipment. Decorative and industrial textile applications also featured heavily, with 78% of those surveyed reporting growth in textiles for décor applications.
This was also reflected in the growing emphasis on textile within the halls of FESPA's global print expo, which took place in Hamburg, Germany in May of this year, where visitors could explore the largest-ever contingent of textile-related exhibits at any FESPA event to date. Textile is the fastest growing zone within the FESPA exhibition.
Of course, the prevalence of textile within FESPA is no overnight occurrence. FESPA ran its first FESPA Digital Textile Conference in Geneva in 2008 and the launch of FESPA Fabric in 2010 – later rebranded as FESPA Textile – gave a specific home within FESPA to the garment-printing and decorating community.
Seven years on, FESPA remains the destination event for printers interested in everything from soft signage to garment printing to promotional wear to decorative textiles.
Reasons behind the inroads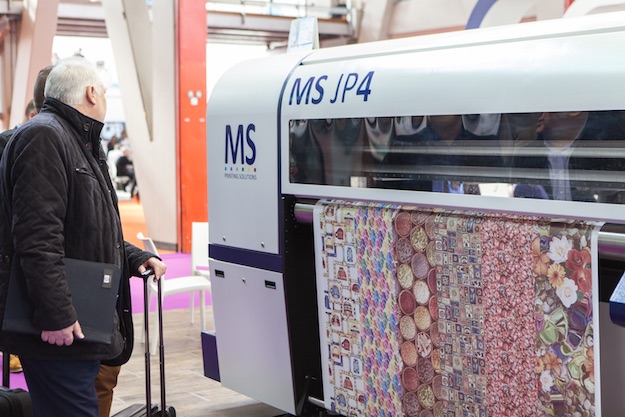 What's igniting this growing interest in textile printing in the screen and digital-printing community?
According to the FESPA Print Census in 2015, textile substrates were making significant inroads in the signage and graphics space, with 67% of PSPs observing sustained growth in soft signage. In the visual-communication sector, the increased interest in printing on textiles seems to stem from two key considerations; aesthetics and economics.
As an alternative to PVC vinyl and rigid materials, printed textiles are versatile and appeal strongly to commercial customers. They typically find the softer, sleeker look and feel and more natural, fluid movement of textiles aesthetically appealing – whether for soft signage and graphics in retail, hospitality, or event environments.
Economic drivers are of course also influential; textile substrates can be less costly to store and transport, and can lend themselves more readily to re-use than rigid materials. This is attracting particular interest in the events industry, where stand designers and builders are seeing textile as a flexible, lightweight alternative that's easier and cheaper to transport, construct, and de-mount.
Clearly the shift toward digital textile printing is also enabling new levels of customization and increased design complexity which – together with digital's inherent just-in-time advantage – can be expected to fuel further growth.
Innovations in output technology and substrates are also critical to the increased take-up of textile. PSPs are discovering that developments in textile materials can give them increased capability to add textile applications to their portfolio using existing printing equipment, rather than having to invest in dedicated machinery for handling textiles. This allows for a degree of experimentation that was unviable a few years ago.
Garments and growth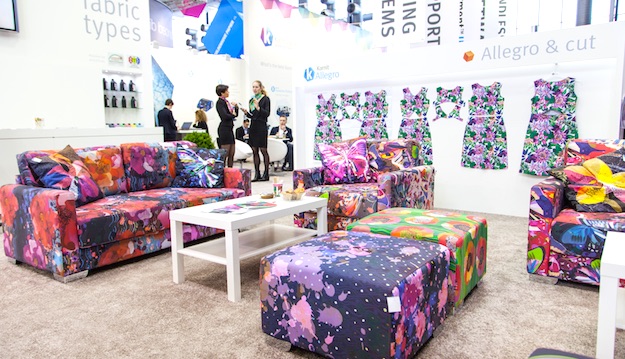 Garment production is another significant area of growth and migration from analog to digital production. The FESPA Print Census indicated that 27% of respondents were already involved in garment printing, with 81% seeing growth in this segment, the highest of any growth application.
Digital was evident as a key enabler here, with more than half of census respondents expecting digitally produced garments to become an important alternative to traditional screen printing within two years.
Oliver Luedtke, director for marketing in EMEA at Kornit Digital Europe, observes that the trend to print shorter production runs continues, yet quality requirements remain high. He also identifies the impact of web-to-print business models on the sector, explaining that Kornit's most successful customers receive their orders online and work with designs and business models that enable higher than average margins.
Online-based mass customization has allowed many users to enter new business areas successfully, and achieve very high growth rates.
Luedtke affirms the diversity of the garment-decoration industry, ranging from after-hours, single person businesses to global operations with thousands of employees. Some know garments and fabrics very well and need to expand their knowledge of workflow and digital prepress topics; others know digital printing very well and need to learn about garments and fabrics, which can be challenging substrates to work with.
Investment, particularly into digital-textile technologies, remains high on the agenda for many PSPs; at FESPA 2017, there were a number of significant announcements of new textile-printing solutions from many vendors and developments in soft signage a dominant topic of discussion with visitors. It will be interesting to see how this growth is represented in the second edition of the FESPA Print Census, when the findings are announced in Berlin 2018.
Interested in joining our community?
Enquire today about joining your local FESPA Association or FESPA Direct