Industry
FESPA Digital Textile Conference hailed a major success in Milan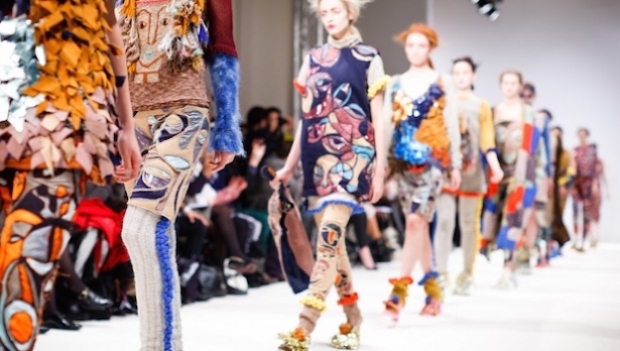 FESPA chose the centre of the fashion world, Milan, to host its digital textile conference focusing on one of the biggest success stories in print in volume increases.
How are some of the best known designer clothing brands in the world using digital textile printing? If you want to know, you need to go to Italy, where last month about 100 attendees met at the nHow hotel in Milan to exchange ideas, network, and hear about the latest in technologies and techniques at a conference organised by FESPA.
FESPA, the driving force behind this event, has been promoting digital printing of textiles across the globe from Italy to Turkey and China.
Milan is one of the world centers for fashion with many brands headquartered in the city, including Armani, Etro, Dirk Bikkembergs, Dolce & Gabbana, Iceberg, Marni, Missoni, Moschino, Prada Trussardi, Valentino, Versace, and Zegna.
About 50 kilometers to the north in the Como region, a large community of suppliers and manufacturers have been serving the fashion and décor industries in Europe and beyond for many decades. These companies as well as local associations helped to sponsor the event.
These included Platinum partners EFI Reggiani, EPSON and MS Printing Solutions, as well as FESPA ITALIA Association, Sistema Moda Italia (SMI), and Associazione Italiana Disegnatori Tessili.
Defining the Market
Opening the event was Enrico Barboglio, representing FESPA Italia. He joined other industry leaders in defining the key segments for textile printing. These include apparel, décor, industrial, direct-to-garment, and graphic communications.
The focus of this conference was digital textile printing for apparel, décor, and industrial segments.Representatives from brands, manufacturers, and equipment suppliers discussed the changes occurring in the industry from innovation in 3D design to web-based, on-demand fabric manufacturing enabled by the use of digital printing technology.
As evident from InfoTrends research, digital textile printing is expected to grow at a 24% compound annual growth rate (CAGR) from 2015 until 2020. This growth can be attributed to key benefits of digital printing:
Fast reaction to changes in fashion trends
More customized, colorways (spot colors), and complex print designs
Transition to mass customization
Operational efficiency
Reduced inventories
Sustainable production
The impact of these benefits is three fold:
Operational efficiencies that enable manufacturers to reduce manufacturing cost, waste and energy usage while providing the agility that their businesses require.
Brands now have the freedom to design at lower cost using virtually methods, and then couple that with local just-in-time manufacturing so that they can address market needs rapidly.
A significant positive impact on the environment by reducing water consumption and the energy usage associated with the steaming, washing, and drying of traditional methods.
The presentations provided a glimpse into the worlds of design and production and were a reflection of the great progress that has been made to date. They also indicate the direction the industry needs to take to continue its growth in the future.
Brands and Designers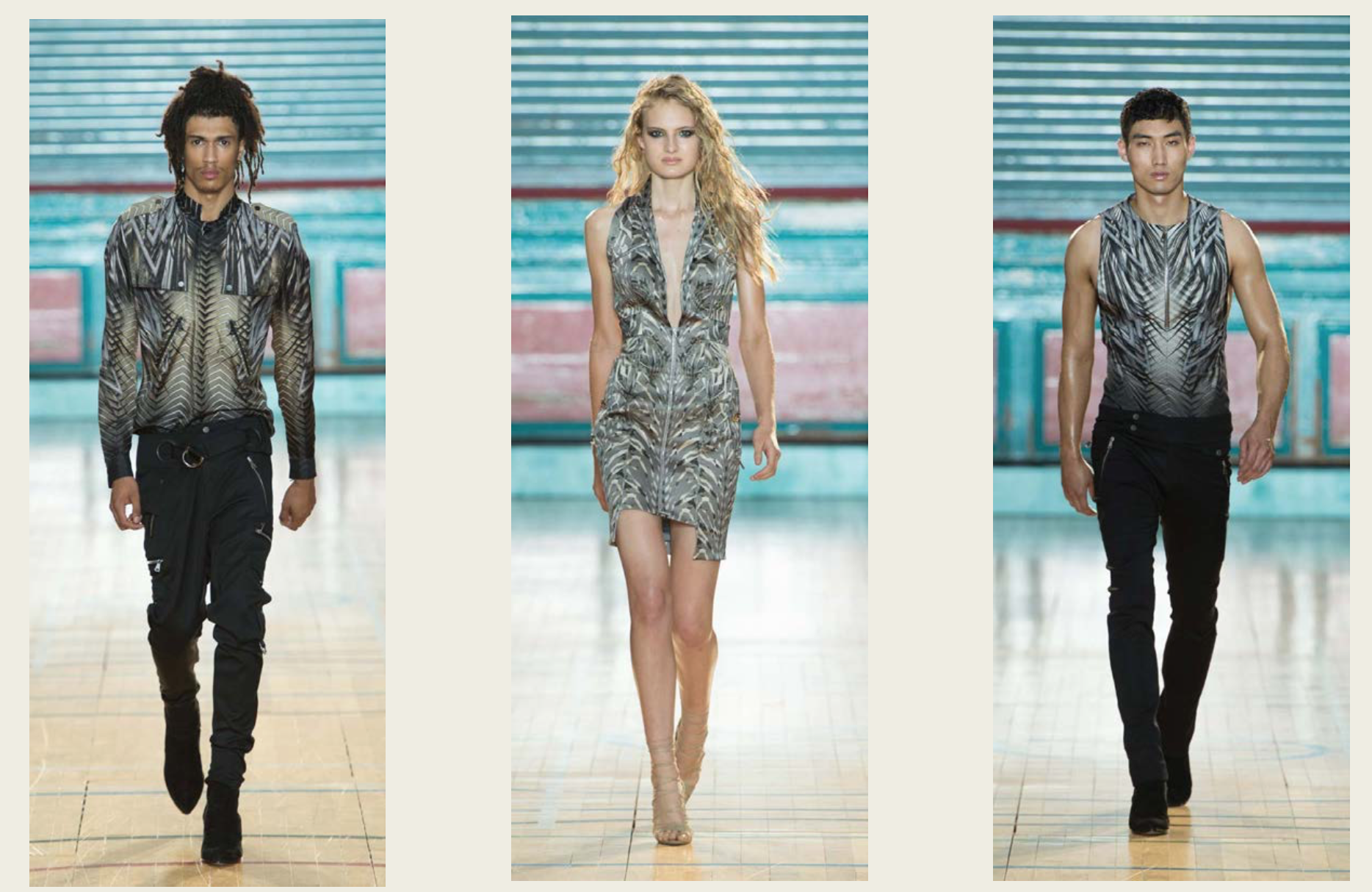 Julien McDonald designs digitally printed silk design by Jessica Kayll
We heard at the event from luxury brands and designers such as Versace andJulien Macdonald who are looking at new ways to enhance their product lines with digital printing. It was interesting to note different approaches the brands are taking.
Some established brands are being more conservative and are looking for digital printing to reach the high quality levels they are accustomed to for their top fashion products. In contrast, less inhibited brands and are producing patterns that take advantage of digital design and printing.
Fulvio Alvisi owner of Alvisi & Alvisi design studio and a professor of textile design at the Istituto Europeo di Design (IED) named five trends that are driving innovative design choices:
Material and manufacturing choices and their impact on the implementation of a design
Cultural and & personal diversity
The speed of business
The growing need for custom-made products
The link between design and manufacturing to the sustainability of our planet and environmental responsibility
Fabric Finishers, Equipment and Software suppliers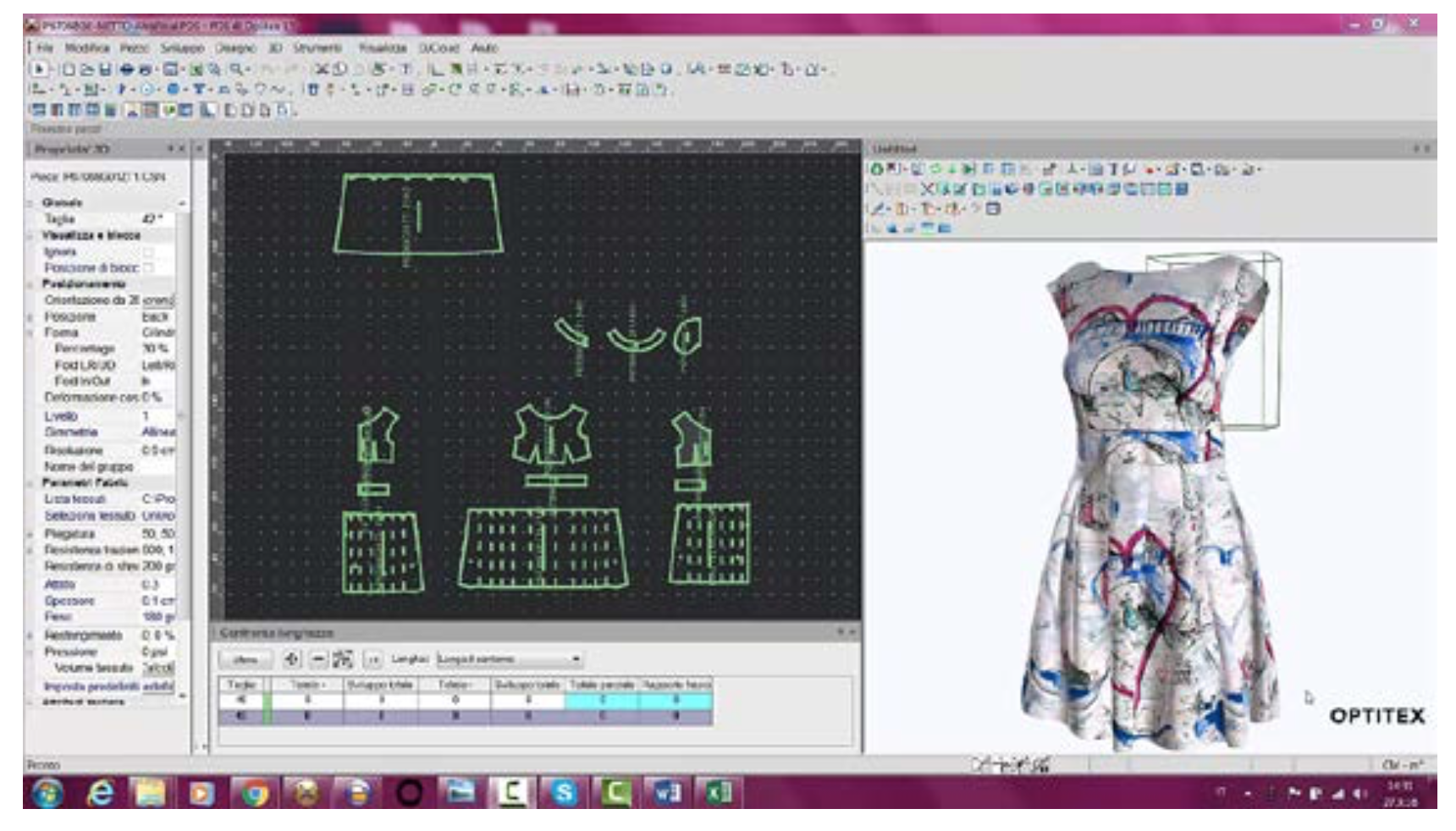 EFI Optitex 3D fabric and garment design
On the production side, fabric finishers, equipment, and software suppliers are keenly aware of the pressures producers are under to deliver high quality output, consistently. The solutions in this arena are becoming available over time, however, from some brands' perspective the progress is slower than expected.
A series of presentations from producers including Miroglio Textiles, Stamperia di Lipomo, Stamperia Serica Italiana, and Tessile SRL highlighted some of the initial difficulties they had to endure to implement digital technologies.
They were very clear, however, that digital print is now a key enabler for them and that many of the technical issues from the early days have been resolved. Miroglio, one of the larger fabric producers in Europe, also discussed their Color Soup, a web-to-print portal that is now available for brands for wholesale as well as retail ordering.
Solutions suppliers including Dover MS Printing systems, EFI Optitex, EFI Reggiani, and Epson were on hand to discuss their vision for the industry as print technology matures and more attention as well as resources are being added to continue development in material science and supply chain related workflow solutions.
In regard to material science, we heard about a range of inline pre-treatment that improve print quality and usability of fabrics. Combined with emerging inline color calibration and continued development in single-pass inkjet printing equipment, it is clear that the product offerings will continue to evolve and produce more predictable output.
The workflow side is emerging and there is abundant headroom for growth. We see innovations such as those from EFI Optitex that allow brands to develop complete collections of clothing and accessories using 3D and CAD design tools.
These can then be translated to digital printing of patterns. This compresses the time it takes to transition from design to production, reduces errors, and provides an easy transition to digital printing.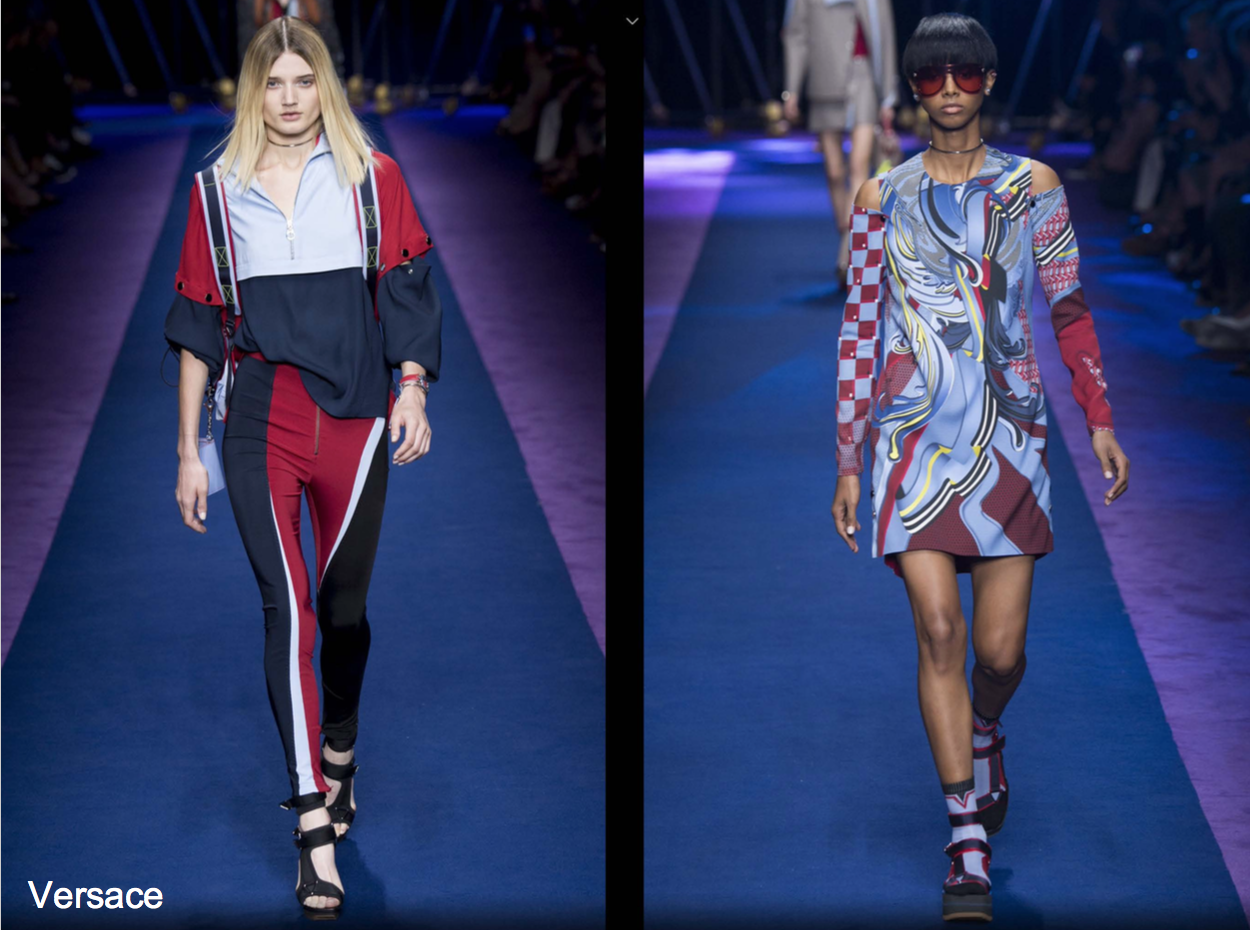 Versace Example shared by Fulvio Alvisi
When combining 3D design, web-to-print, and efficient production with emerging technologies such as those from Twine (digitally dying thread technology) and Sewbo (robotic sewing technology) we can now see a clear vision for the industry that blends traditional manufacturing alongside digitally enabled innovative solutions.
The textile industry is undergoing many changes, some stem from brand owners' constant pressure to address an evolving consumer who is looking for high quality products that are available for purchase online or in local brick & mortar retail locations with accurate and predictable sizing.
As InfoTrends examines the textile printing industry, there is a clear parallel to the graphic arts / commercial printing market. What differentiates them is the amount of time that they have addressed to adopt digital print. Digital printing of textiles by comparison is in its infancy.
That fact affirms our positive outlook for the textile printing industry for both digital and conventional processes. Workflow solutions and manufacturing processes for commercial printing take advantage of standard procedures such as Fogra (Forschungsgesellschaft für Druck- und Reproduktionstechnik / Research Association for Printing and Graphic Technology) and job definition format (JDF).
These factors, in addition to management information systems (MIS) as well as web-to-print and web-enabled storefront solutions, allow for streamlined operation for brands and their suppliers. Given the significant benefits achieved through digital printing, we believe that enabling solutions and standards will ultimately find their way to the textile industry, but it will take time.
Interested in joining our community?
Enquire today about joining your local FESPA Association or FESPA Direct