Blog
What to look out for at Colour L*A*B* at Global Print Expo 2020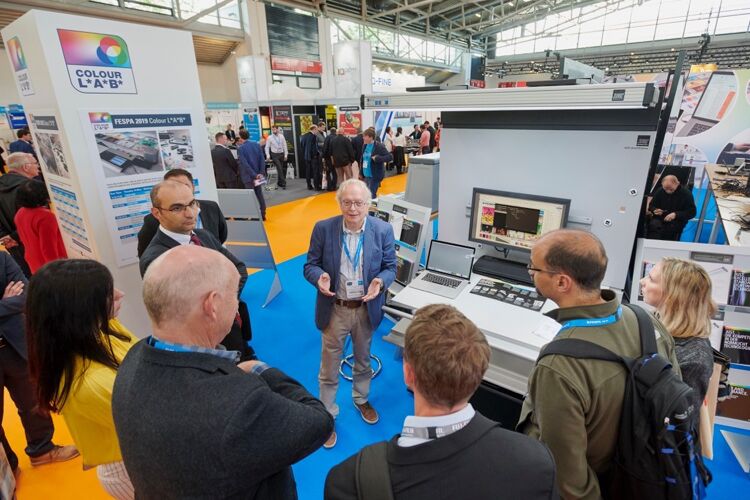 FESPA's Colour Ambassador, Paul Sherfield shares what visitors can expect at this year's Colour L*A*B* at the Global Print Expo 2020. Device Profiling and Product Process Control will be featured.
After the successful and interesting launch of the Colour L*A*B* feature at the FESPA Global Print Expo 2019 in Munich, I would encourage visitors to the Madrid show to take a look, or even a tour, of this feature on colour management for the wide format area.

So, if you're just wondering what this colour management thing is all about, or if you need a deeper dive into more advanced areas, FESPA's Colour L*A*B* can help.

Looking back at the first Colour L*A*B* at FESPA Global Print Expo 2019, its aim was to introduce the concept of colour managed workflows for the wide format area; from standard lighting condition-to-colour correct computer screens-to-Adobe CC desktop colour management-to- PDF creation-to-proofing-to-colour profiling.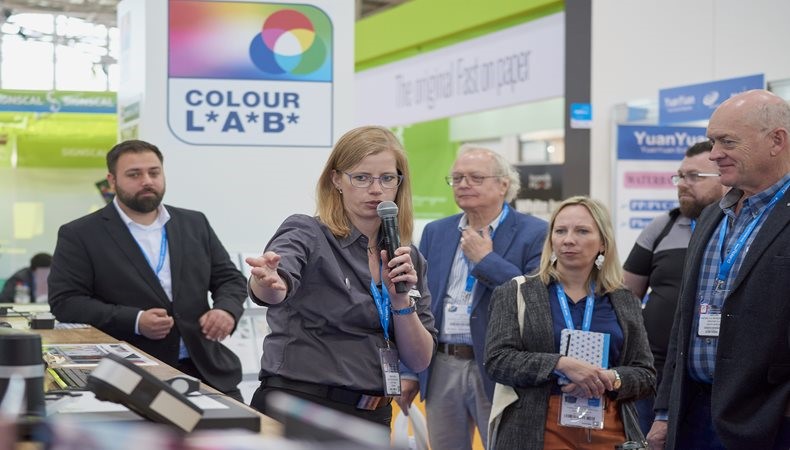 Caption: Colour L*A*B 2019

The Colour L*A*B was hosted by myself with Paul Lindström and Laurel Brunner from Digital Dots.

Sponsors included:
X Rite
Techkon
Pantone
HP
EFI
Epson
Adobe
Just Normlicht
Barbieri
Fogra.
Daily tours were run to take attendees through a colour managed workflow, and the 3 Colour L*A*B hosts and the staff from the sponsors were on hand to answer question at other times. This was done in association with the Colour L*A*B theatre where many of the sponsors were presenting.
So, what can you expect from the Colour L*A*B 2020?
Well, it will be the same hosts and a similar format. However, as well as looking at the colour managed workflows for wide format, the areas of device profiling and product process control will be a major feature.

These areas were identified as a need from discussions with visitors at the 2019 event and reinforced by survey that FESPA sent.

These two areas link to the need for a common colour appearance, now being increasingly demanded by brands, corporates' and retailers in order to protect brand colour and 'hero' images.

Discover more on process control for wide format printing, current process controls, spectrophotometers and understanding calibration and colour profiles by reading FESPA's blogs.

Some of these blogs are available on the Club FESPA Online Portal and on FESPA.com so do please register to view them.

The area of product process control will become increasing important to the wide format area. It is the final control point of a colour managed workflow.

It enables the print supplier to ensure that the printed product matches the required printing condition, ISO standard or client specification by measuring sampled production during the print run.

The measurements can be stored and sown to clients as validation that to product has met the client's requirements.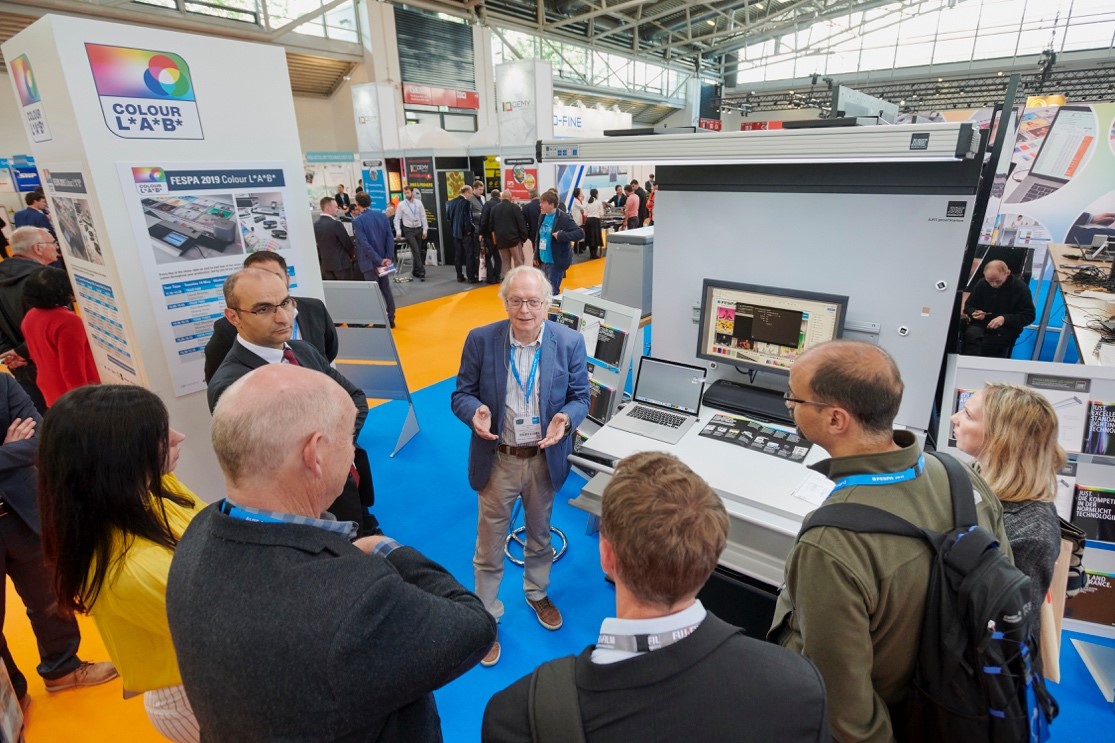 Caption: Colour L*A*B 2019

The Global Print Expo 2020 Trend theatre will also feature a number of presentations covering these areas of colour management, including speakers from Fogra, Alwan Color Expertise and HP.

So, if you are a novice or fluent in colour management, I'm sure an hour or two at the Colour L*A*B 2020 will prove productive.

I look forward to meeting you in Madrid, 24th-27th March 2020.


Interested in joining our community?
Enquire today about joining your local FESPA Association or FESPA Direct