Blog
HP - how to leverage wide format energy use for business efficiency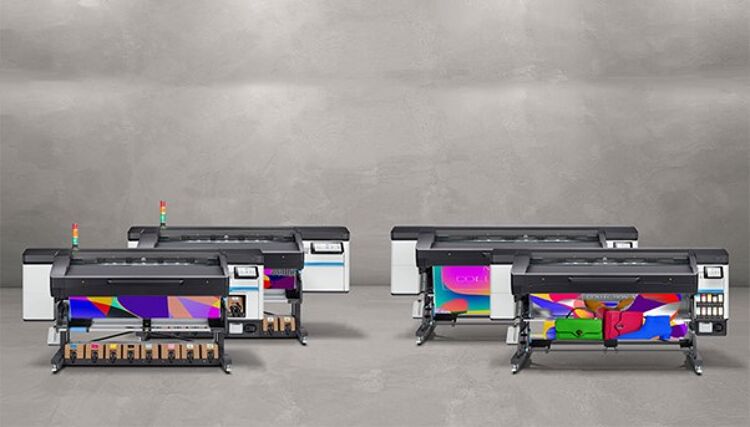 HP's Worldwide Large Format Environmental Lead, Noëlle Peutat, on assessing energy use in Latex technology.
How can we compare investment in a digital printer with its energy consumption?
For a typical HP Latex printer owner, energy consumption represents a negligible fraction of total cost of ownership per month. However, HP still innovates to improve energy efficiency as much as possible. For instance, a number of HP Latex printers are ENERGY STAR® certified. An investment in HP Latex technology and its water-based Latex inks is also balanced with meeting a wider range of sustainability needs – such as environmental regulations and allowing applications in spaces such as hospitals and schools.
How does energy consumption look in an end-to-end production workflow using HP Latex?
HP continues to invest in sustainable innovation with each new generation of large format printing systems, ensuring that wherever HP technology is used as part of a production workflow, energy consumption is minimised.
Where are the spikes in an HP printer's energy consumption, and where would the troughs be?
As HP Latex technology is water-based, energy is required to heat and evaporate the water, so there is a spike when the press is warming up. For short-term signage or applications in low transit areas we recommend printers do not laminate – this saves energy, as well as time and cost.
What are the best ways to save energy when dealing with customer demand: is it cheaper to power down or leave 'on'?
Our low-volume printers are ENERGY STAR® certified and utilise standby mode to minimise energy consumption. Larger HP printers implement 'low power mode', which helps reduce energy use but keeps essential functions going, such as maintaining white ink systems, so the printer provides consistent print quality every time.

'Low power mode' reduces the number of reprints, which ultimately waste resources and energy. We are also seeing large numbers of HP Latex users obtain their energy from sustainable sources, reducing the impact on the environment.



Caption: Noëlle Peutat
How can assessing energy use feed into business efficiency generally?
Assessing energy use can reveal opportunities for efficiency, but printers should also be assessing up-to-date maintenance, workflow, substrate choices and ease of operation. HP Print OS gives printers the power to stay on top of production even when away from the printer, and get data-driven insights for better decision-making. It also enables them to easily upload substrates, as well as visualise calibration status remotely, reducing repetitive – often energy-intensive – processes.
How else can we use this auditing of energy consumption to identify further ways to decarbonise?
Decarbonising includes reducing energy consumption – but must also go beyond it. For instance, HP Latex technology is designed for end-to-end sustainability, with an approach that includes energy-efficient printers, water-based inks and odourless prints that let printers work in more indoor spaces.

HP Latex also benefits from our new HP Eco-Carton Ink Cartridge, containing recycled and certified fibre, and recycled plastics from our closed-loop recycling process, beverage bottles, and UL-validated ocean-bound plastic resins. Customers can recycle the outer carton locally and return the inner bag for free via HP Planet Partners, avoiding any materials going to landfill. The HP Eco-Carton Ink Cartridge reduces plastic use per litre of ink by 80% and decreases lifecycle greenhouse gas emissions by 66% compared with a plastic ink cartridge thanks to savings associated with manufacturing and transport.
Is HP committed to providing KWh statistics for their printers under standard operating parameters?
All HP products come with a datasheet. In that sheet are the power stats, including peak, sleep and average. So we're fully transparent.

Interested in joining our community?
Enquire today about joining your local FESPA Association or FESPA Direct