Blog
Experience Print in Motion: in conversation with our exhibitors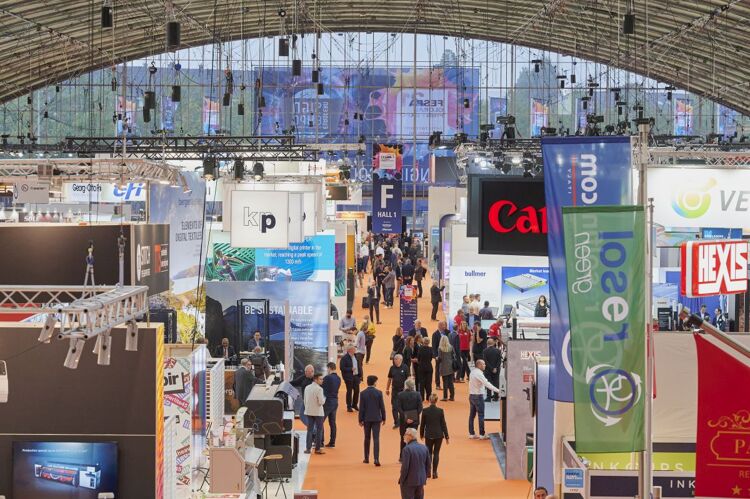 FESPA's Head of Global Print Expo, Mike Ryan shares his conversations with the sponsors of this show as well as highlighting the key trends that are driving innovation in the speciality print, signage and visual communication industries.
In the lead up to FESPA Global Print Expo and European Sign Expo 2022 I've had the chance to speak to some of our exhibitors and what consistently stands out to me is how dynamic our industry truly is.

From adapting to new ways of working to overcoming the challenges of the past two years, to expanding into new markets to bring relevant and innovative products to the market - our exhibitors have been working hard over the past two years to tailor their offering to the changing needs of customers in the speciality print, signage and visual communications industries.

Our event strapline, 'Experience Print in Motion' highlights how - despite the challenges of the past two years - the speciality print market and the technology that supports it continues to evolve and progress.

It also underlines the continued diversification in markets and applications and that speciality print businesses are actively making future plans after the pandemic.
Our exhibitors are a key part of helping our visitors 'Experience Print in Motion' so it's been great to speak to some of them about what the strapline and the FESPA events mean to their business.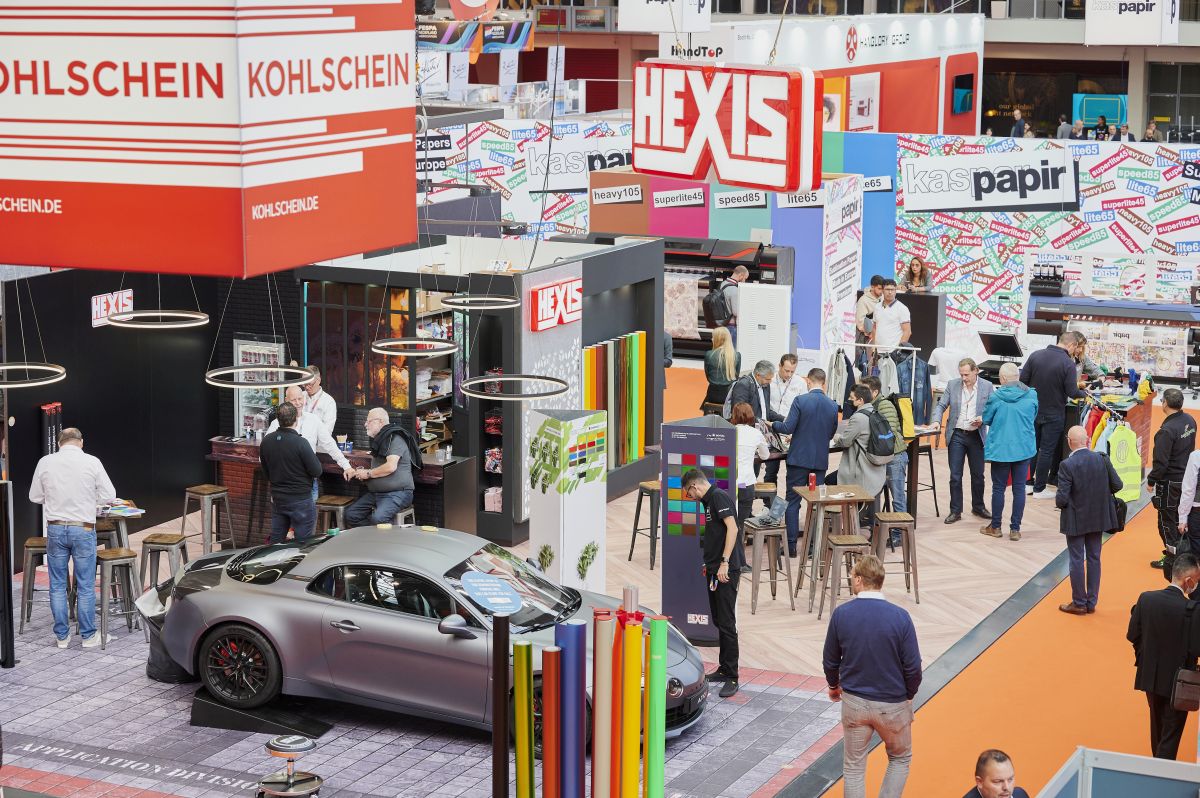 Danna Drion, General Marketing Manager at Mimaki Europe told me: "This year's tagline, like the print industry itself, reflects the ever-changing nature of the industry, whether that's customers striving for a more streamlined digital workflow or those exploring new revenues."

Harold Klaren, International Sales Manager at EFKA explained: "Print in Motion highlights how the industry is constantly evolving and so are we as a business. We started out making wooden picture frames in 1888. 12 years ago we started producing textile frames and shortly after we added LED frames to our offering. This expansion into further markets has really grown our company and our offering to the signage market."

Folker Stachetzki, Marketing Manager at Brother, said: "Our business area, the direct to garment (DTG) sector, is developing rapidly and we want to continue to play a leading role in its development and even expand it, so this slogan fits well."

Christoph Gamper, CEO of Durst said: "Especially with the current economic situation and the different challenges that we face with the supply chain and increasing energy costs, sustainability becomes a key factor of success. We all need to think more and more about solutions for a more sustainable world. In this regard, print can be an essential part of this development, and FESPA is a fixed point in the universe of print. In this respect, Experiencing Print in Motion means new, sustainable business models for our customers and us."
Trends driving innovation in the speciality print, signage and visual communications industries
Throughout my conversations with exhibitors, there were some key trends they highlighted which I anticipate will be reflected on the show floor.

Firstly, automation will continue to play a big role this year to ensure improved production efficiency. As technology and software solutions are improved, PSPs are recognising the value of automation, from less manual labour and human error to more streamlined processes.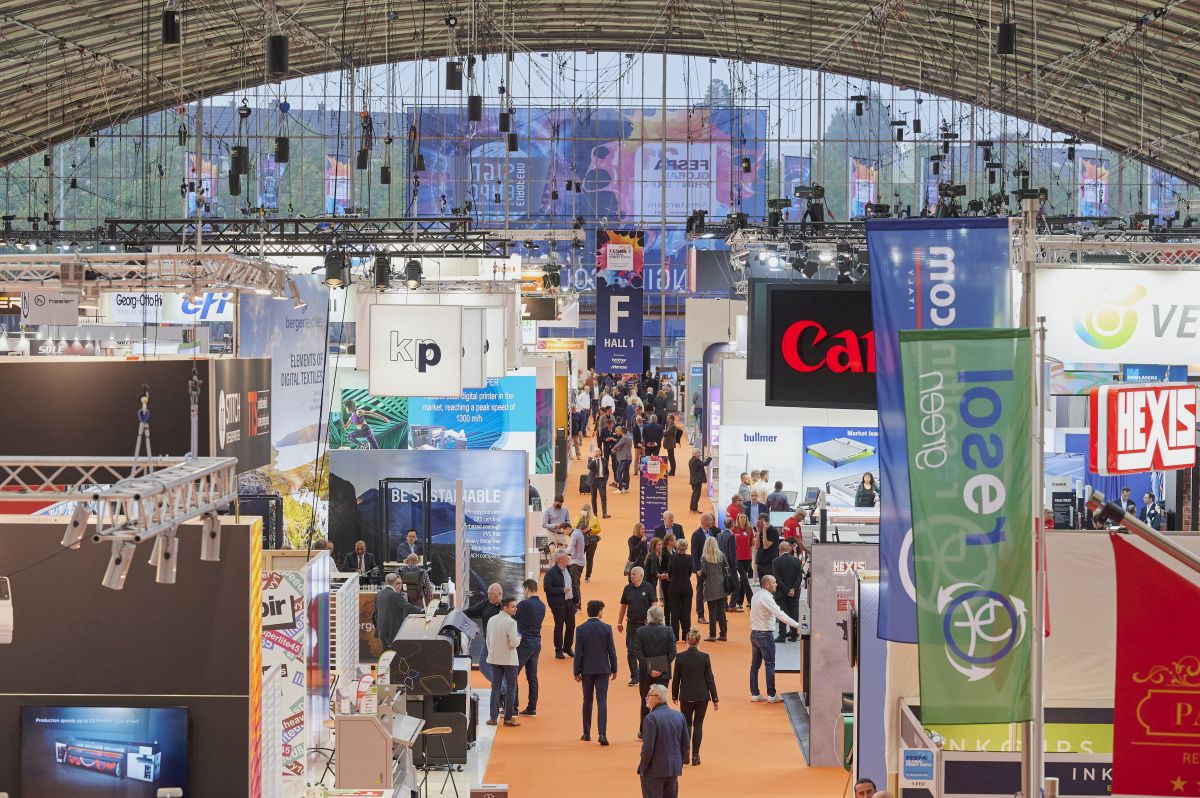 We're expecting to see a lot of automation and integrated software solutions at FESPA. Durst, for example, has indicated that this will be a big focus on their stand with their new P5 Production Excellence which is aimed at making the production cycle as efficient as possible.

Sustainability will be another huge trending topic at FESPA this year, reflected in our own visitor feature programme and the launch of our Sustainability Spotlight conference sessions at the show. Harold Klaren confirmed that sustainability is an essential issue for EFKA as well. "It's getting more and more important to focus on the environment and that's why we will be focussing on reusable and recyclable materials", he said. "End-users are expecting brands to consider the environmental impact of their products, so we work closely with our partners and suppliers, to offer more sustainable products."

Talking to Folker Stachetzki about the opportunities and challenges of introducing sustainable products and technologies to the market, he highlighted that working sustainably not only helps PSPs gain customers, but it can also save money and make a business work more efficiently.

"We're working with some companies now where we're establishing print on demand so they don't need to throw away any materials", he told me.

All of these trends are set to be front of mind in Berlin and, for me, one of the best parts of attending events like FESPA is having the chance to see new innovations that have been brought to market to meet changing demands and being able to speak to exhibitors about how they're supporting printers.

I'm excited about the chance to gather more insight and perspectives that, in conjunction with the data collected from the next FESPA Print Census which is launching in Berlin, will ultimately shape our future events.

To find out more about FESPA Global Print Expo 2022 and to register to attend, visit here. Use code FESM237 before May 25th to save €30 on your entrance ticket. To find out more about European Sign Expo 2022 visit here.
Interested in joining our community?
Enquire today about joining your local FESPA Association or FESPA Direct