Blog
Diageo developing plastic free bottles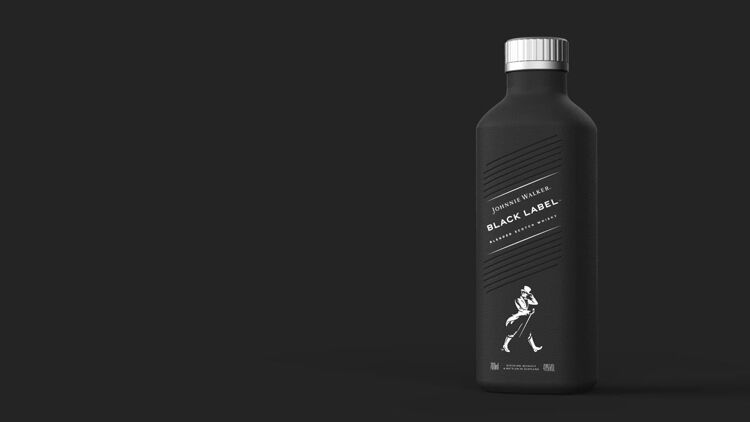 In partnership with Pilot Lite Ventures, Diageo, one of the world's largest booze brand owners, is developing a plastic-free bottle. The two companies have set up Pulpex to develop and supply the new paper-based bottles to Diageo owned brands as well as other large corporates including Unilever and Pepsico
Support for the United Nations Sustainable Development Goals (UNSDG) is rising amongst brands responsible for high packaging volumes. The bottles will be trialed in the spring of 2021 with Diageo's Johnnie Walker whisky expected to be the first Diageo drink to be sold in a paper bottle.

Diageo and Pilot Lite are not the first to develop a paper bottle. Carlsberg has been working on a similar idea with its Green Fibre bottle for a while and an organisation called Frugalpac produces paper wine bottles. These containers are intended to make drinks packaging more sustainable and to support the circular economy. However since the new approaches must ensure food safety and stability especially over time for alcoholic beverages, is it really better to use paper rather than glass or metal? Replacing plastic bottles with these new pulp based alternatives is an interesting idea, but the use of plastic bottles for wine, spirits and beer is rare. This initiative may be of questionable utility, given the entrenched recycling supply chains for glass and metal.

Diageo expect that the new paper whisky bottle will be recycled along with board and paper. Whether consumers will embrace them however is another question. CocaCola is sticking with single use plastics because customers still prefer them.

The Pulpex bottles are created from moulded and pressurised pulp sprayed with special internal coatings designed for food safety and noninteraction with the liquids they contain. These coatings contain no plastics according to Diageo. This is about than Diageo, as Pulpex is working to extend involvement the new bottles beyond its founder and early adopters.

But the question of consumer support is central to the success of ventures such as Pulpex. The risk that customers reject beer, wine and spirits packaged in pulp is something to consider, particularly for high value products. There is also the question of durability over time, but such performance concerns will be addressed during the testing of Pulpex with different fluids. The ultimate test will be the performance and recyclability of Pulpex compared to glass and metal. It certainly could replace plastics in many types of packaging, but whether or not Pulpex is more sustainable than glass of metal, in its raw materials sourcing, manufacture, use and recycling is not yet clear.

Source Information: This article was produced by the Verdigris project, an industry initiative intended to raise awareness of print's positive environmental impact. This commentary helps printing companies keep up to date with environmental standards, and how environmentally friendly business management can help improve their bottom lines. Verdigris is supported by the following companies: Agfa Graphics, Spindrift.click, EFI, FESPA, HP, Kodak, Kornit Digital, Ricoh, Splash PR, Unity Publishing and Xeikon.

Interested in joining our community?
Enquire today about joining your local FESPA Association or FESPA Direct