How to Guides
How to manage customer complaints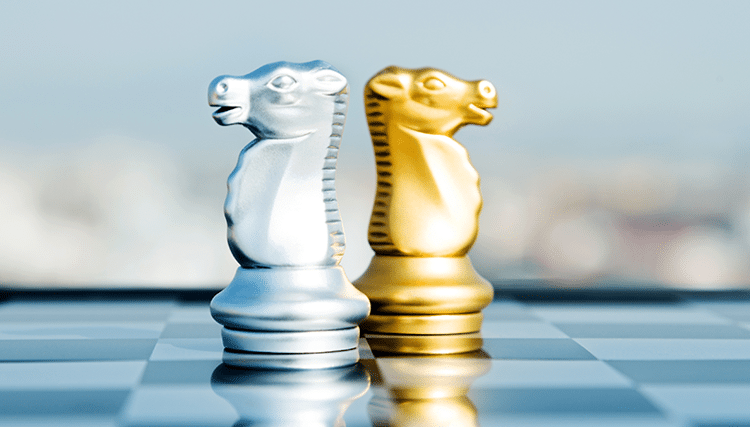 Disputes with customers can lose you business and damage your standing. Effective management of complaints ensures you retain your customers.
Customer complaints are a fact of business life. Even when print companies are getting everything right, there's often a gap between customer expectation and the finished product. Such complaints can hit your bottom line hard – they can make you lose customers, inflict damage on your reputation and cost money to set right. How much of a problem is it, and how are you positioned to handle it?
Numerous studies have shown that it costs much less to retain customers than gain new ones
How complaints can hurt your business

No one likes a fractious relationship with customers. You want them to be happy every time so that you can continue a fruitful business connection. There can be a panoply of costs involved in dealing with complaints – whether that's in putting the job right, issuing a refund or, and perhaps even costlier, having to attract new business to replace that you might lose.

Numerous studies have shown that it costs much less to retain customers than gain new ones. Acquiring new business can cost from five to 25 times more than it does to keep an existing client. Not only do you have to advertise, you have to spend time and resources finding that new customer. And losing a customer can have knock-on effects – bad word of mouth or online feedback can hurt your reputation, while legal costs when disputes get ugly can also hit you where it hurts.

All of which really brings home the importance of having a working, efficient method of dealing with complaints. If you don't lose customers, you don't have to work so hard to unearth new ones. Nicola Cummins, Propack Direct Mail's Business Development Director, says: "The business aim is to retain customers. We do this by being transparent throughout each process, talking through issues to iron out any underlying problems."
Common complaint issues

Looking at the print service landscape, there are several common themes for complaints. In many ways, it's intrinsic to the sector, where precision jobs meet subjective reactions. Issues we see include finished products not matching proofs (especially when those proofs are digital, and subject to different screen calibrations), colour management, registration, typos and missed deadlines. Proofreading errors are common in printing, and totally avoidable with the right process in place. Investment in your business and equipment is key too – a customer may quibble because they were expecting something you were simply unable to deliver.

Cost is also an issue where you might bump heads. Mark Stansfield, Director of Select Creative Production, confirms this: "Most complaints we receive from customers are about cost. With disproportionately large set-up costs, due to origination and machine set-ups, clients often cannot see why the unit costs on smaller runs can be so high." He sees that not just as a general business issue, but a geographic and cultural one.

"Unfortunately in the UK, for many years print has been over commoditised, with its value downgraded by companies competing on price in a race to the bottom. In other countries like Germany, it is still valued as a craft which requires expertise." Where cost issues may arise, having a client relationship that ensures they value your work can be of great benefit."
Settling disputes

As mentioned above, printers can often head off many complaints by ensuring there are methods in place to minimise errors. Proofread work before printing it, ensure customer proofs are an accurate representation and, crucially, manage customer expectations. While you can guarantee certain service standards, you also need to foster an understanding that printing is not a completely accurate science, and that small imperfections are commonplace for certain types of job.

Complaints can also be avoided by supplying soft proofs to an agreed standard and warning the client that soft proofing only works effectively in a managed lighting environment. The monitor should be of the right standard and capable of rendering an accurate image through calibration with ICC profiling. ISO 12647 is a guide to proofing to coated or uncoated stocks, typically using Fogra 39/51. This way, after sign-off, you can be confident that any typos or colour issues that arise are within an agreed standard. Your terms and conditions should reflect this and leave no room for ambiguity. If a higher level of thoroughness is required – for example when metallics or special spot colours are used – use wet proofs rather than soft proofs.

Beyond production safeguards, it's also key to master the basics of customer service. Transparency and good communication are the hallmarks of an effective customer complaints procedure. An unhappy customer needs to feel that their concerns are being listened to and addressed – they don't want to be fobbed off.

It's vital to stay calm – losing your temper or refusing to accept responsibility are surefire ways to inflame the issue, and perhaps lead to legal action and a customer that will never come back. Businesses now operate in a brave new world of social media, where a bad review can soon go viral, magnifying the damage to your reputation.
No matter who is to blame, it will only get resolved by tackling it head on. Sweeping it under the carpet never works

Keeping your head
Honesty, the cliché goes, is the best policy. Cummins concurs: "Don't try to pull the wool over people's eyes. If we have an issue, we will hold our hands up and rectify it. whilst putting preventive procedures in place to reduce the risk of a repeat complaint."

Stansfield is in agreement, arguing that a PSP needs to be "open, honest and to pick up the phone. No matter who is to blame, it will only get resolved by tackling it head on. Sweeping it under the carpet never works. We are fortunate in that all our customers come through recommendation, so listening and talking things through, with rational and like-minded people who want the same outcome, can nearly always get to a mutually agreeable resolution. Our principle is that if a mistake happens, it only ever happens once."

It's a laudable principle, and one to work towards. Complaints will happen, but by being empathetic, straightforward and ensuring staff are trained to stay calm and keep communication channels open, you can mitigate the risk to your relationship, and your business.









Become a FESPA member to continue reading
To read more and access exclusive content on the Club FESPA portal, please contact your Local Association. If you are not a current member, please enquire here. If there is no FESPA Association in your country, you can join FESPA Direct. Once you become a FESPA member, you can gain access to the Club FESPA Portal.