Features
Opportunities for UV LED Printing in the Interior Decor Marketplace at Printeriors 2022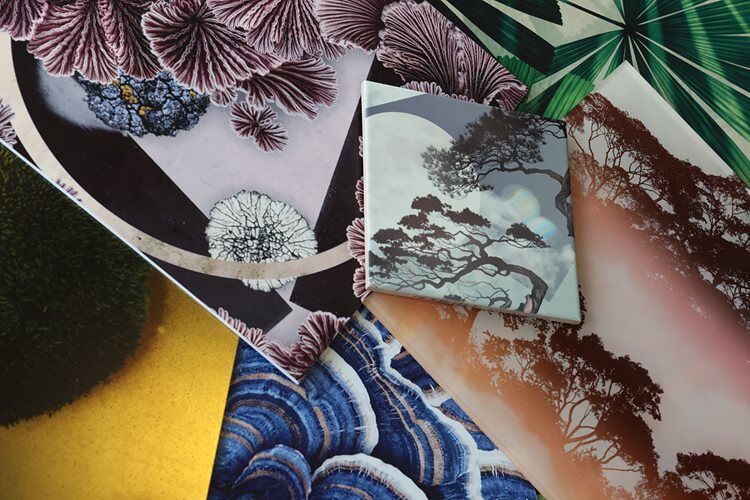 Debbie McKeegan discusses new commercial opportunities available within the décor industry. As inks have evolved, the UV process now offers exceptional durability for Interior applications many of which can be seen at Printeriors at FESPA Global Print Expo 2022.
The on-demand décor market is set to grow from US $98.4 billion in the year 2020 and projected to reach a revised size of US $348.3 billion by 2027, growing at a CAGR of 19.8% over the analysis period 2020-2027 (MarketResearch.com).

The sector offers new commercial opportunities whilst also disrupting many of the manufacturing processes currently used within the décor industry.

Interior décor products cross many marketplaces and product groups. When you evaluate the industrial specifications of wallcoverings, textiles, glass, ceramics and other interior surfaces, by example, they all have one thing in common: the need for surface durability and material versatility. As inks have evolved, the UV process now offers exceptional durability for Interior applications many of which can be seen within the FESPA Printeriors showcase in Berlin 31st May – 3rd June 2022.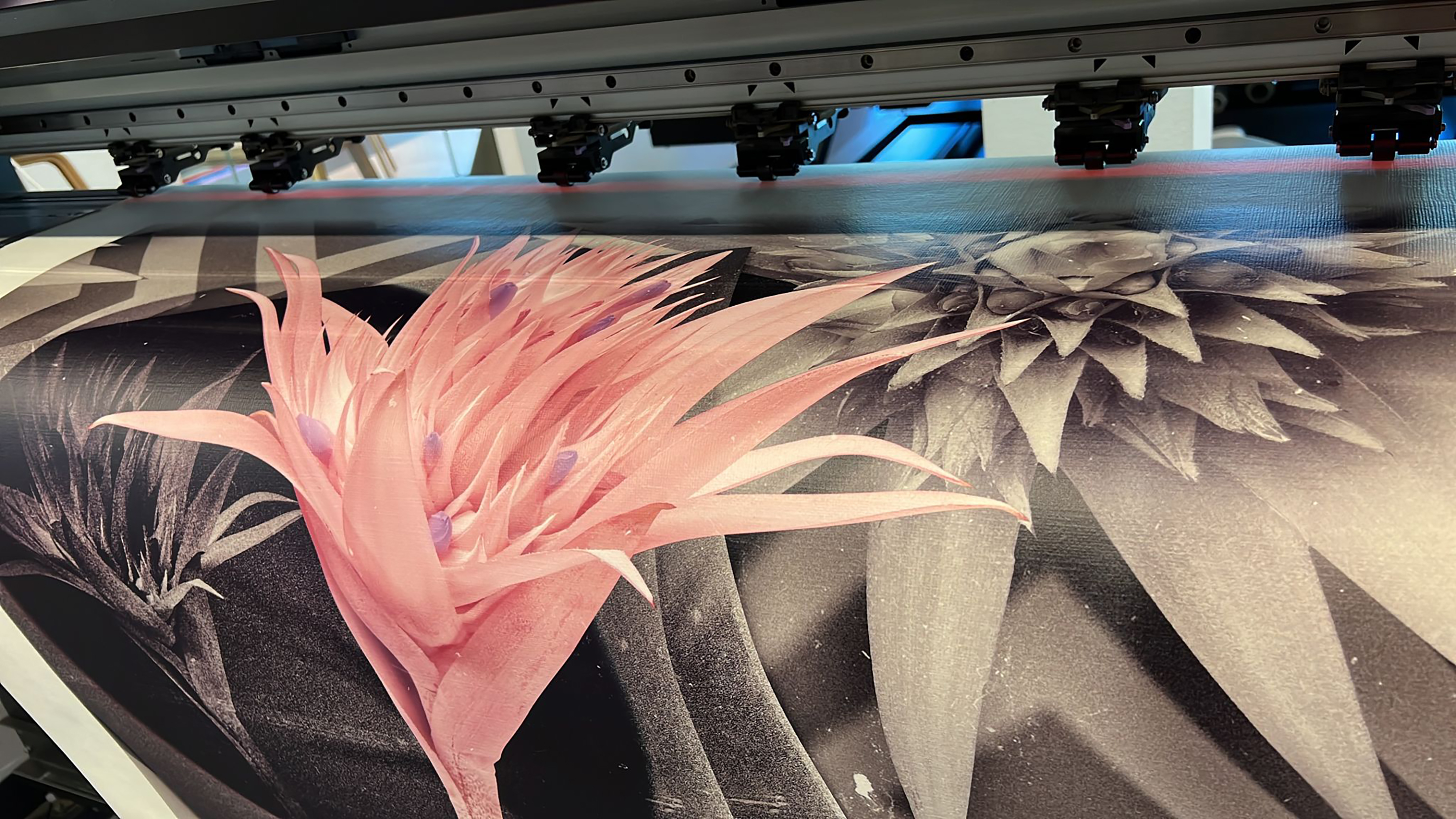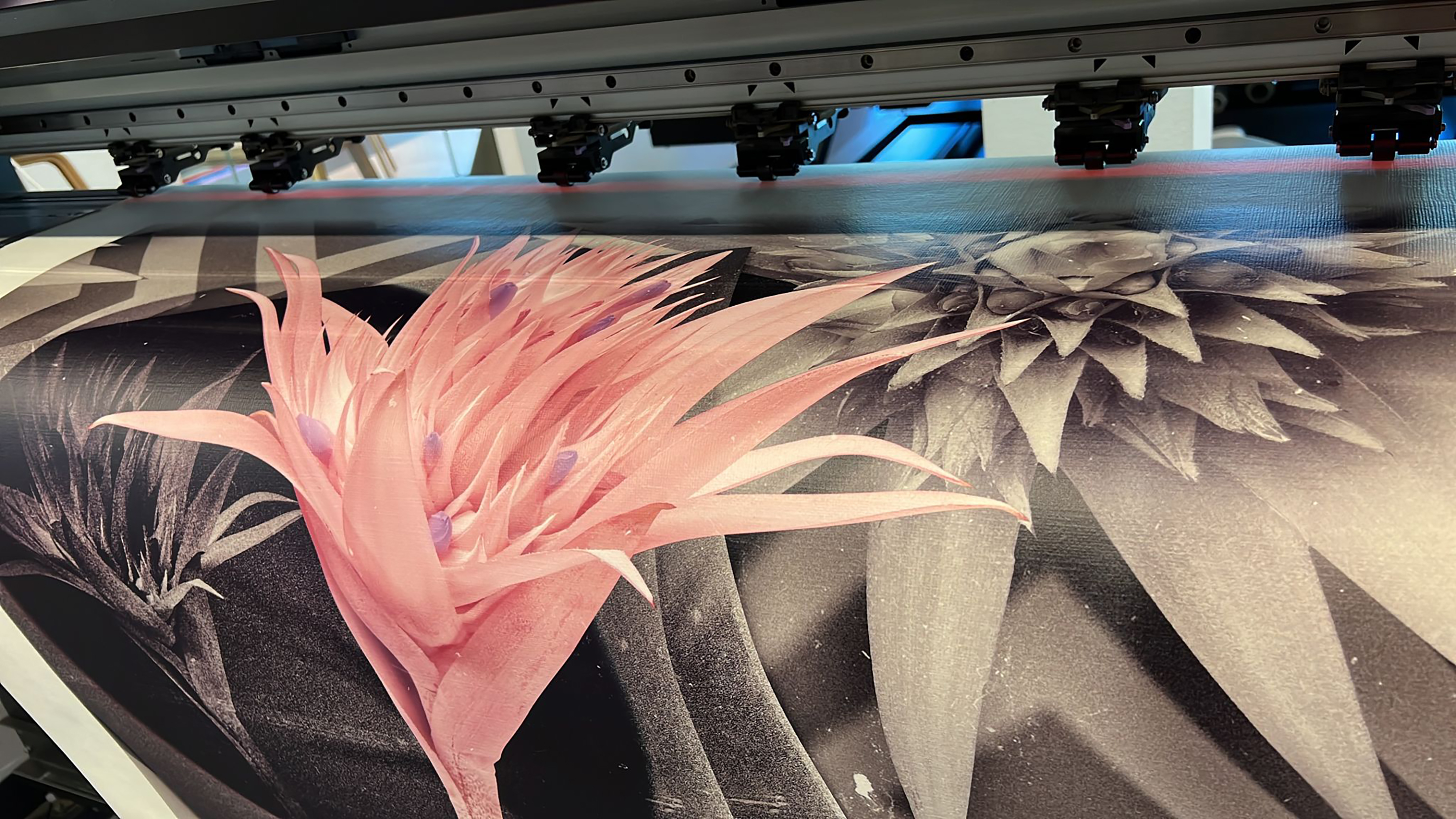 In the online décor market speed of delivery is paramount and UV printing provides an efficient solution with one-pass systems that need no post processing. Smart manufacturing techniques further improve productivity. But speed is not the only advantage, as the sustainability credentials of UV LED continue to improve.

UV LED has been said to be an exceptionally 'green' printing system, because it uses much less power than traditional drying technology. In reducing waste, UV Inks also deliver on 'green' printing when twinned with print on demand. The UV LED digital printing system provides non-contact printing and instant curing. The ink is a bi-component acrylic epoxy, where one part is activated by UV light and begins the curing process, without the liquid or solvent evaporation of other ink-sets, thereby resulting in no waste of either gas or liquid. The result is a highly durable printed surface, that can be applied across a multitude of high contact interior décor applications.

The first application for UV technologies has been the wide format and signage industries, and it's here the UV has become a leading technology, delivering high speed output and production efficiencies. But beyond the speed equation, there is a quality component that sets UV LED apart from other print systems.

Whether the substrate is paper or textiles, or glass or wood, one UV print machine can serve multiple industries, materials and applications. From decorative glass panels and textural wood finishes to large scale statement murals and artistic metallic print bases and Textiles.
There have been a number of recent developments within the technology marketplace:
Simplifying smart manufacturing and automation, Canon recently launched a complete solution for customised wall décor production. "Designed for maximum throughput, high quality and to run all day long, the UVgel Wallpaper Factory is a fully automated and modular production facility for digitally printed wallpaper: from the bulk-sized media input straight through to the finished rolled output". Bringing Fotoba cutting and Canon printing technologies for wallpaper production together to form and off the shelf manufacturing solution.

Epson also recently stepped into the UV arena with their first UV flatbed printer, the SC-V7000.  The UV flatbed printer, offering up to 2.5, x 1.25m print capability prints directly on to a wide range of substrates up to 80mm thick including acrylics, polycarbonates, PVC, aluminium, metal, polyester, foamboard, styrene, wood and stone.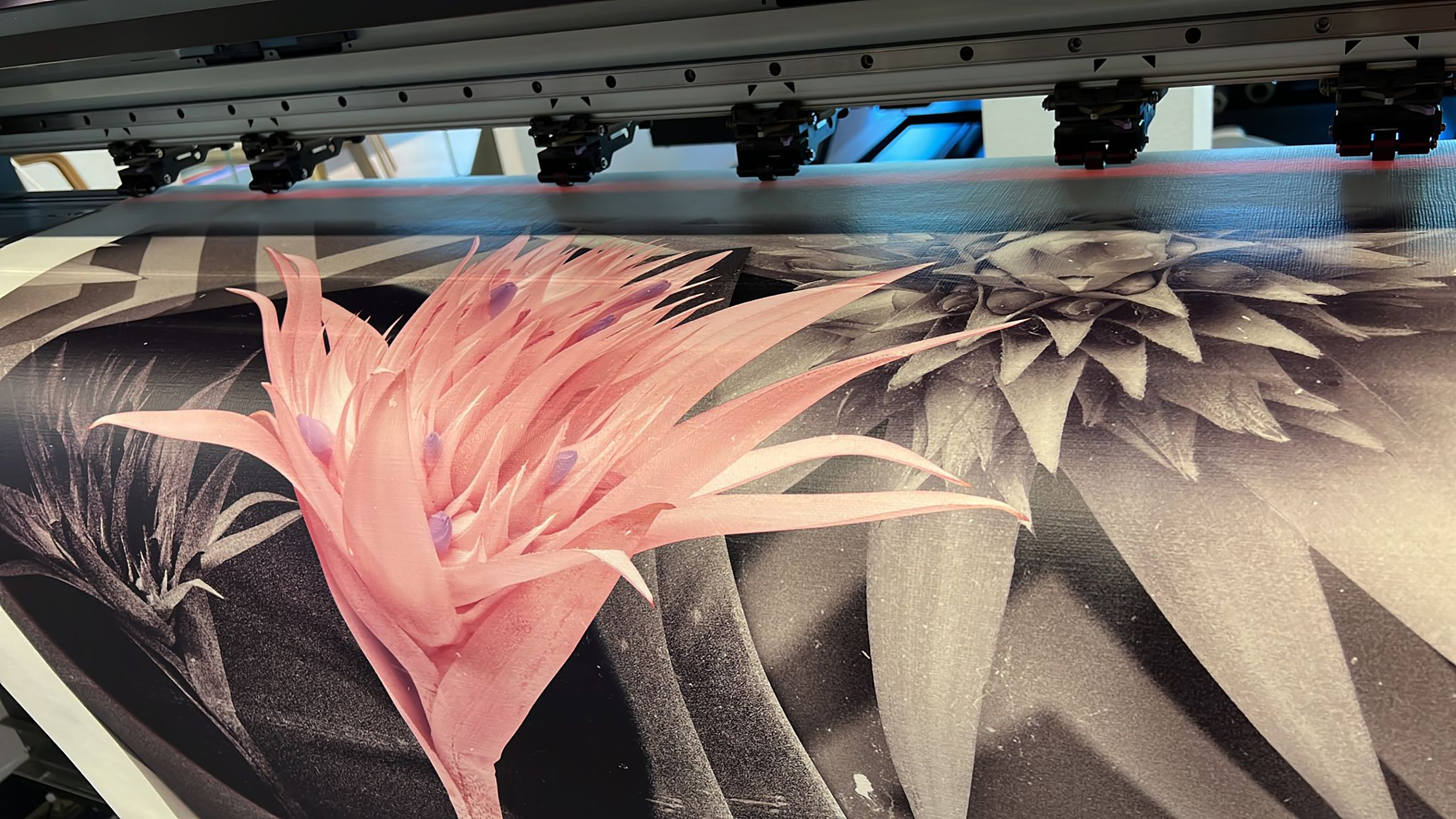 Also recently launched is the innovative Mimaki JFX600-2513 flatbed printer and the JFX600 – 2512 printer. With these machines its now possible to print on a wide range of materials, such as: Acrylics, Polycarbonates, PVC, Glass, Aluminium, Metal, Polyesters, Foam Board, Styrene, Wood and Piedra. Equipped with state-of-the-art technology and functionality, this technology offers excellent image quality, obtaining a resolution of up to 1200 x 1200 dpi and variable point sizes.

One of the most exciting developments for UV technologies is the ability to print 3D textured effects. When UV gloss or clear ink is used, as the print is cured and dried, it is possible to impart 3d properties to the substrate, by building layers of ink and or gel.

UV Gloss ink can highlight important areas of a design with an eye-catching glossy sheen. This is particularly useful if you want to call attention to text containing an important promotional message, or a design detail. It can also be used very effectively to highlight liquids like water droplets, giving a realistic décor effect to artworks or murals.

UV Gloss ink can even be used to create Braille text, by using an additional layer in the artwork. In this field, recently, Mutoh combined with Direct Color Systems to create a UV LED system of Braille printing that is fully compliant with Americans with Disabilities Act (ADA) Standards for Accessible Design.

It's also possible to build up layers of UV gloss ink to generate realistic décor textures for a variety of products. For example, you can print an animal skin texture for luxury items or a wood-grain texture for haptic proofs used in interior design. You can even use it to produce an attractive oil painting complete with textured brush strokes.

The Global UV LED printer market had reached USD 395.3 million in terms of size in 2020 and is expected to reach USD 555.5 million by the end of 2024, expanding at a CAGR of 9.2% over the forecast period

Verified Market Research puts the global UV curable ink market at US$1.83 billion in 2019, projected to reach US$3.57 billion by 2027, growing at a CAGR of 8.77 % from 2020 to 2027.
In this expanding segment Innovation abounds.
In 2022, swissQprint announced their 4th generation Nyala printers, which featured state-of-the-art print heads capable of resolutions up to 1350 dpi as well as optimising creative use for its range of neon colours.

Simliarly this year, Agfa produced a new version of its Jeti Tauro, the H3300 UHS LED, capable of up to 600 m2/hr using Agfa's purpose made Anuvia inks that provide a large colour gamut, high colour vibrancy as well as good adhesion.

Developments at Mimaki, Mutoh and Canon are mentioned above, however in February 2022, the EFI™ VUTEk® Q5r roll-to-roll UV LED printer was awarded the EDP accolade, beating competition in the large/wide- format printing systems category for printers above 350-centimetres wide.

Meanwhile in April 2022 Fujifilm announced that it is to concentrate on its new Acuity range of UV LED machines, where its new Acuity Ultra R2 prints up to 5 metres wide, using industrial printheads with a 3.5 picolitre drop size and specially developed LED UV inks to ensure consistent high-quality print.

And during all these developments the keyword is "quality". The number of décor applications expands by the day, as the machinery and technology on offer meets the expectations of the creative community. From murals and wallpapers to textured panels and interior surfaces the Interior décor market opportunities abound for UV LED print technology.

The creative applications are infinite. Be sure to stop by at Printeriors in Berlin where you can see lots of these effects in our Interior Décor feature.