Features
How Tech is Democratizing Interior Decor: Creative and Commercial Opportunities Explored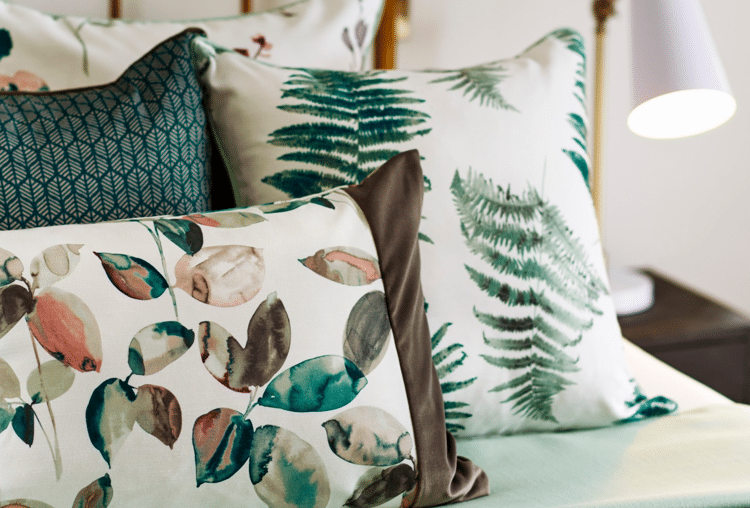 Debbie McKeegan describes how digital technology and the widespread availability of custom printed materials is continually democratizing the Interior Decoration sector. Products are now created digitally, imagined digitally, marketed, and often sold as digital twins and then (and only then) manufactured digitally, on-demand.
Interior products fit perfectly into the on-demand model, and whilst their patterns and designs, and schemes might be visually complicated, the manufacturing route is much shorter and simpler than that of Apparel. Whatever product you might want to create, there is now almost certainly a digitally printed solution, and one that's affordable and available locally, on-demand.

Another factor supporting the accelerated growth in this sector, is the widespread availability of fabrics and materials for interior surfaces. Durable materials, textiles, wallcoverings, flooring and furnishings that comply with the regulatory specifications of an established industry. Buyers, Interior design practices and product specifiers now have absolute confidence in the materials used and the digital printing process, and now reap the commercial and creative benefits that digital technologies offer to the sector.
Democratising Design
The Interior market can now access the design vaults of global design studios and is freed from the traditional stock model for printed surfaces. All of which facilitates exclusivity and protects the interior design community and their creativity from plagiarism and competitive underselling.

Digital printing technologies now exist for all price points and their widespread availability has unlocked a booming marketplace for independent designers and established brands.

A quick spin around Instagram will confirm the scale of the independent designer marketplace. It starts with style, product positioning, branding and highly concentrated marketing activity. Independent Designer brands continue to thrive in an ecommerce model where customers are curious and aspire to create the perfect lifestyle and a happy interior at the click of a button.

Within this sector, and for relatively low investment, established designers can now purchase their own equipment and set up their own smart manufacturing hubs to become designer-makers. We also see Design studio's doing the same, and creative studio's (of all scales) that once only sold artwork to buyers can now offer the décor industry products directly. Many are now exploring the potential of B2C on-demand sales using 3rd party fulfilment companies and white label API technology.

Supporting all of these developments is an expanding global network of print facilities: smart manufacturing hubs that offer flexible on demand production at any scale and in close proximity.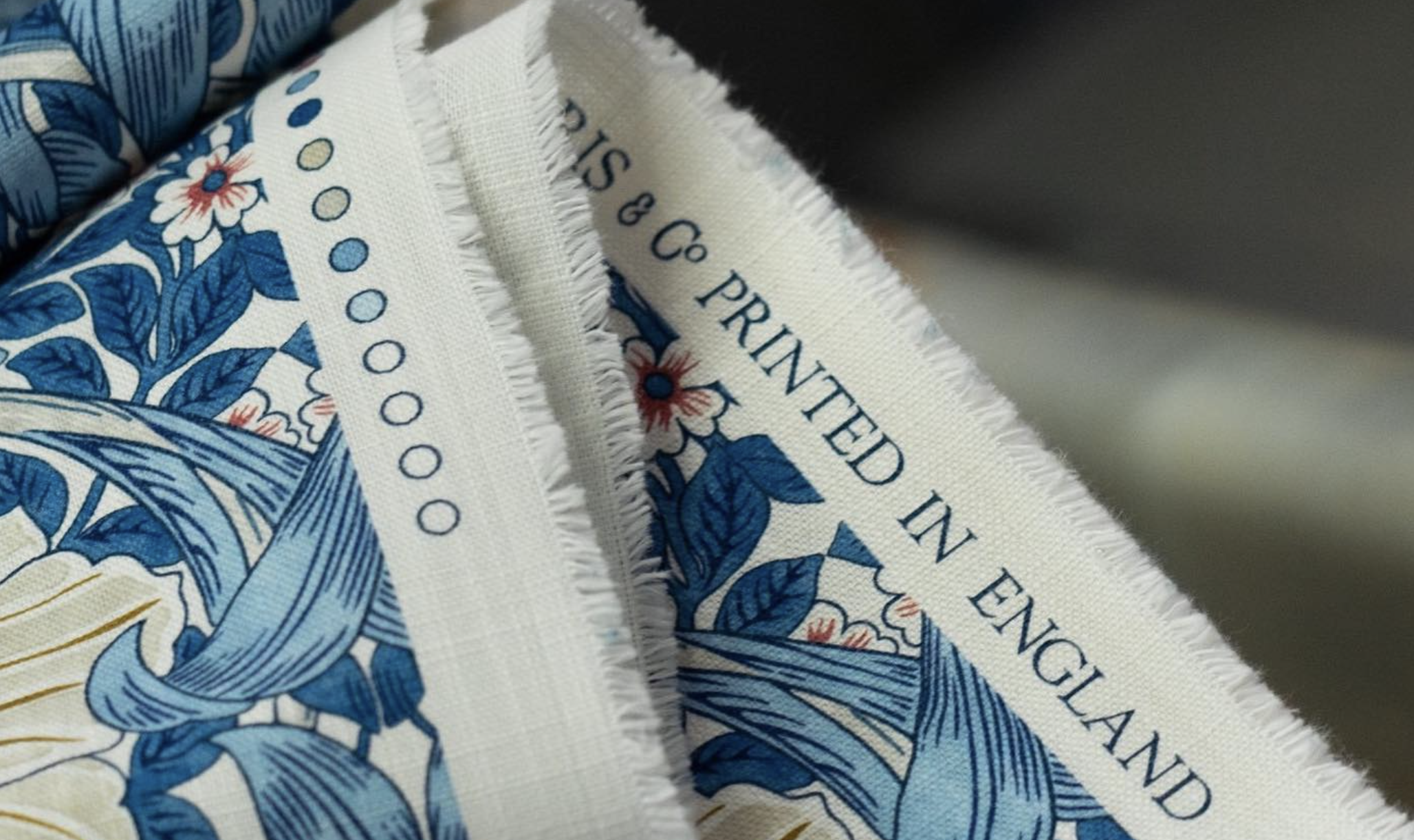 Image credti: Standfast and Barracks: William Morris & Co

Standfast and Barracks is the textile printing hub of the Walker Greenbank group, and it supports the businesses seven in-house brands with printed production. Once a company that was totally analogue, S&B has transformed its print facility into a state-of-the-art digital manufacturing plant. Utilising Durst digital textile printing equipment, using reactive and pigment processes the factory now produces more digital meterage than analogue, and over the years ahead intends to further increase its digital capacity.

In the wallcoverings sector the Walker Greenbank group also own Anstey Wallcoverings. Here too production is split between digital and flexographic printing for the brands within the in-house portfolio. Brands that include Arthur Sanderson & Sons, Morris & Co, Zoffany and Harlequin. All of which offer textiles and wallcoverings to trade and retail consumers.

With inbound orders from their own label brands, the print facilities at Walker Greenbank have steady production volumes. At both facilities commission printing is also on offer for the interior Décor industry. And here we witness the many commercial benefits for customers as minimum meterage's fall…in the textile space a minimum order using analogue would have been 2,000m. Minimum meterage's within the print sector now range from just 1m in businesses such as Spoonflower and Prinfab, and at the mills 10m minimum is not uncommon.

For Interior Furnishing businesses that have traditionally supplied the Interior Décor marketplace, companies such as Edmund Bell, Panaz and Vescom digital technologies have also transformed their businesses into customised print facilities. Harnessing a back catalogue of 1000's of designs, digital technology enables these brands to customise any pattern or print, onto any material and therefore offer new life and new income for companies supplying the contract and hospitality industries.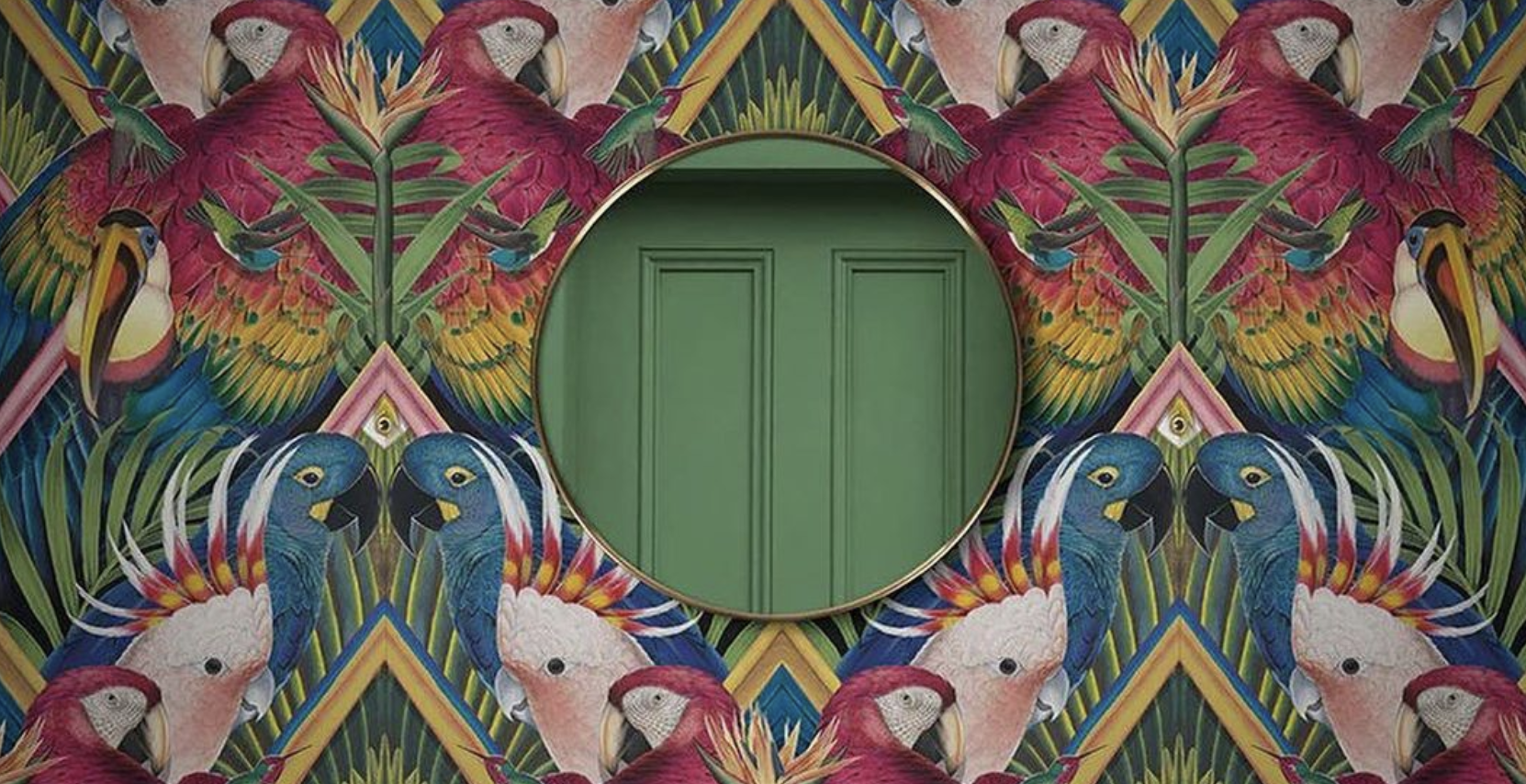 Image credit: Divine Savages
How is technology evolving to democratise print?
Over the years, as technology and AI have developed simultaneously, the machinery used for digital printing has evolved to offer a simplified method of print (or so it appears to the operator). In truth under the bonnet of your chosen print technology is an intelligent and ever more complicated machine, a blend of machinery and sweet software capable of reasoning and intelligent processing.

As print speeds per sqm/hr and print capacity's scale, so does the depth of the technology required. The resultant development is an uncomplicated, interactive machine built for sustainable, transparent manufacturing. We can now measure and control every ink drop, every unit of energy and waste.

What's more we can now do that on a machine that costs 30,000 euro's or 2 million – the printer demands transparent manufacturing data and cloud-based analytics, and the machine industry is listening. New technical developments offer evermore depth and intuitive function in the equipment we use, regardless of scale. All of which establishes the essential bedrock of environmental clarity for printed production.

As the Interior industry continues to evolve, we now welcome entrepreneurial growth alongside the re-equipment of the furnishing print industry, a sector that is currently rationalising its supply chain for economic stability and environmental best practice.

We also welcome the convergence from existing printers looking for new markets and new opportunities and the independent designer/manufacturer. SMEs freed from 3rd party production, using affordable technology to print and manufacture their own goods in-house for boutique retail or ecommerce sale.

At whatever scale, digital technologies and the advancement of their AI intelligence and innate environmental function offers a vibrant marketplace filled with creative, commercial opportunity.

Cover image credit: Panaz