Features
How Digital Technology Empowering the Creative: Interview with Textile Designer Jayne Branchflower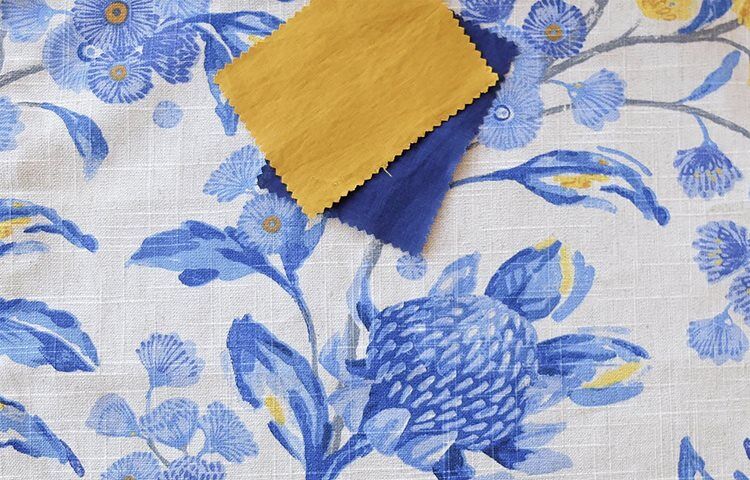 Debbie McKeegan interviews textile designer Jayne Branchflower. Based in Australia Jayne is a talented, multi-disciplinary creative. Having worked as a textile designer for many leading home furnishing brands across the globe.
She has the commercial experience to not only design best selling patterns, but also has the practical knowledge to create patterns that seamlessly transpose the printing process, paying extra special attention to repeats and colour management.

Jayne is about to launch her own brand in collaboration with Nerida Hansen, who has built a textile business using digital textile print. Her online platform supplying fashion and furnishing fabrics and sewing patterns worldwide has established a loyal following. Nerida founded her own brand in 2017, and it was an overnight success in Australia. Nerida continues to work closely with local and international illustrators and surface art designers to support, license and represent, whilst ensuring they are the right fit and look for her brand. Jayne Branchflower's new collection launches in September 2022. We caught up with her to discover more about her textile career and the opportunities offered by brand collaboration and digital technologies:


When did you decide to follow a creative career in Textiles?
To be honest, I was one of the lucky ones who stumbled across their career paths at an early age. While I was around 16 my fashion and textiles teacher recognised my love for patterns and pushed me to explore that further and build up my portfolio to apply for a B.A in Textile Design. To be honest, I had no plan B! If I didn't get into that specific course, I was simply going to work on my portfolio and apply again the next year. Luckily for me, I got in!
Can you tell us about your career journey so far?
I broke into the homewares industry after doing an internship during my last year of university and I was offered a position there after graduating. My first couple of industry jobs were in studios that supplied bed linen and homewares to Australia's large retail stores. In these positions I learnt to design at a very fast-pace and not get to attached to my designs which are good qualities to learn. After I gained some experience, I moved to England and worked for Crowson fabrics (now The Design Archives) then moving on to Laura Ashley as their fabric and wallpaper designer. After my working visa expired in England, I got an opportunity to move to India to design for one of the most renowned fabric manufacturers. It was here that I designed fabrics for their trade shows and clients like Designers Guild, Harlequin and Prestigious Textiles.

Soon after arriving back in Melbourne, Australia I was employed as a textile designer at leading fabric house Warwick Fabrics where I worked on numerous fabric collections from initial concept, all the way through to merchandising the final product. I could be doing anything from designing fabric ranges, trend research, product development and photoshoot styling so every day was different! We'd also go on a research trip once a year to Europe to visit trade shows and find inspiration which was pretty amazing too!
When did you found your designer brand and why?
After working with Warwick Fabrics for nearly 7 years I realised that I couldn't really grow and learn new skills unless I wanted to move into management which I wasn't overly keen on as these roles usually aren't as creatively hands on. I needed to change, and I decided to move into freelance and develop my own brand along the way.
What inspires your collections?
Nature! Growing up in regional Australia really helped me form a strong connection to the environment. Australian native flowers have always been a key inspiration to my surface pattern and art in general. I'm often out walking in the bush or along the coastline with my dog and take in a lot of the landscape around me. The colours and the variations of some of the banksia, orchids and pea flowers in my area are mind-blowing.
What is your favourite pattern and why?
Now that's a hard question, but I think it would have to be 'Waratah'. It's an Australian floral print containing waratahs, banksias, flannel flowers, wattle, and eucalyptus. I have a bit of a soft spot for that one because it was a bit of a breakthrough when it came to developing my distinctive style.
How do you begin each design and what tech do you use to support your painted patterns?
Gathering inspiration and references is always my first step. I like going for walks and seeing what native flowers are blooming, flipping through photos, books or going to the florist to pick up some flowers to draw from life which is always my favourite. I like to do a quick sketch as a guide before painting up any motifs. I then scan my artwork, bring it in to photoshop and start deep etching which I usually do while listening to podcasts. When I develop my repeats, I like to keep them in layers so that the design can easily be adapted later if the client needs any alterations. Last step is tweaking the colours which is one of the most important stages. A colour palette sure can make or break a design!
Tell us about how you print your patterns – do you offer/use print-on-demand?
Next month I'm releasing a range with Nerida Hansen's print on demand services. Nerida has always worked with selected designers to provide interesting and unique fabrics for sewers and makers that want to produce something a little more special. She represents amazing surface pattern designers like Lisa Congdon, Miranda Sofroniou and Jennifer Bouron and prints on the most beautiful quality fabrics. My collection should be dropping in September so stay tuned!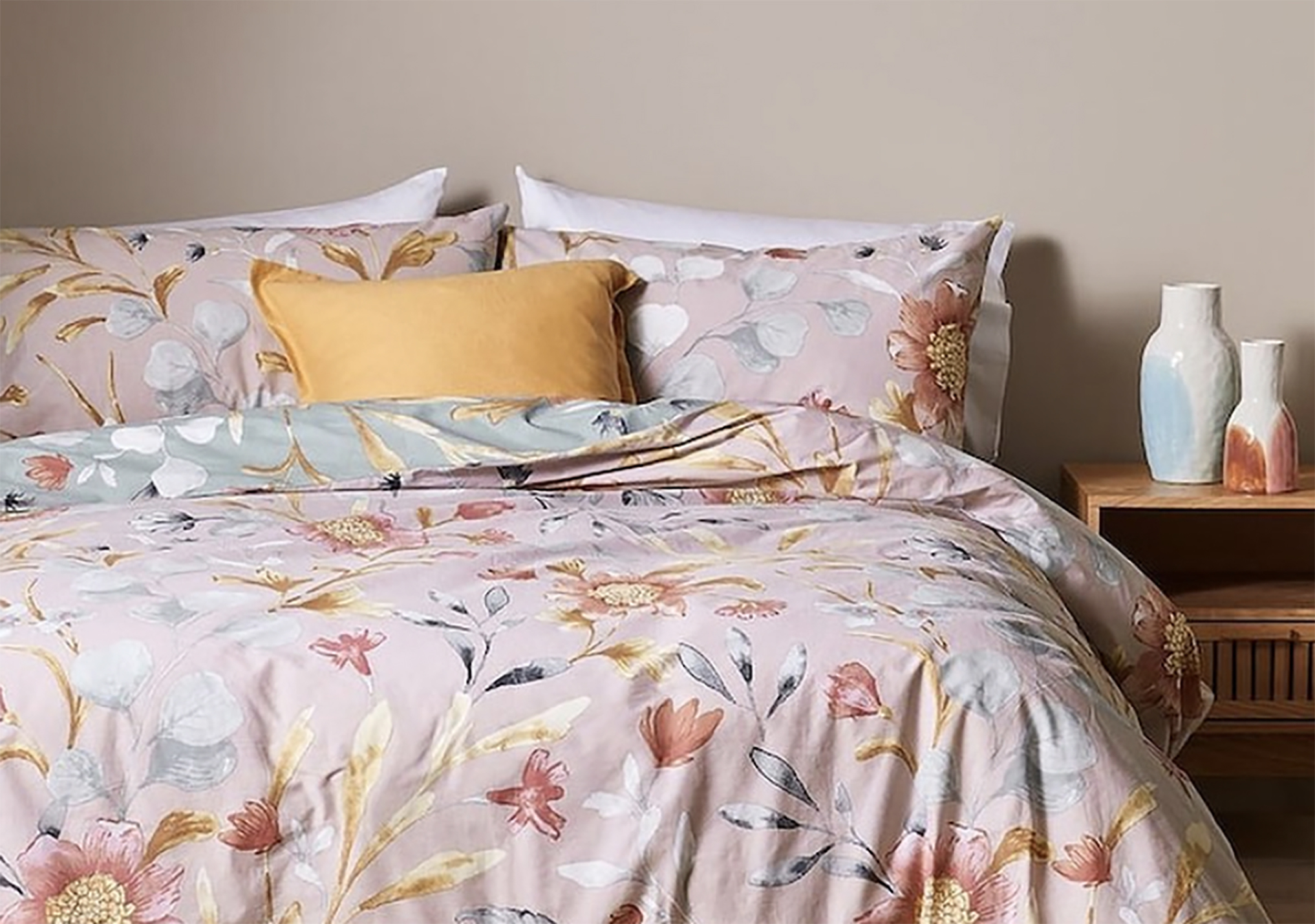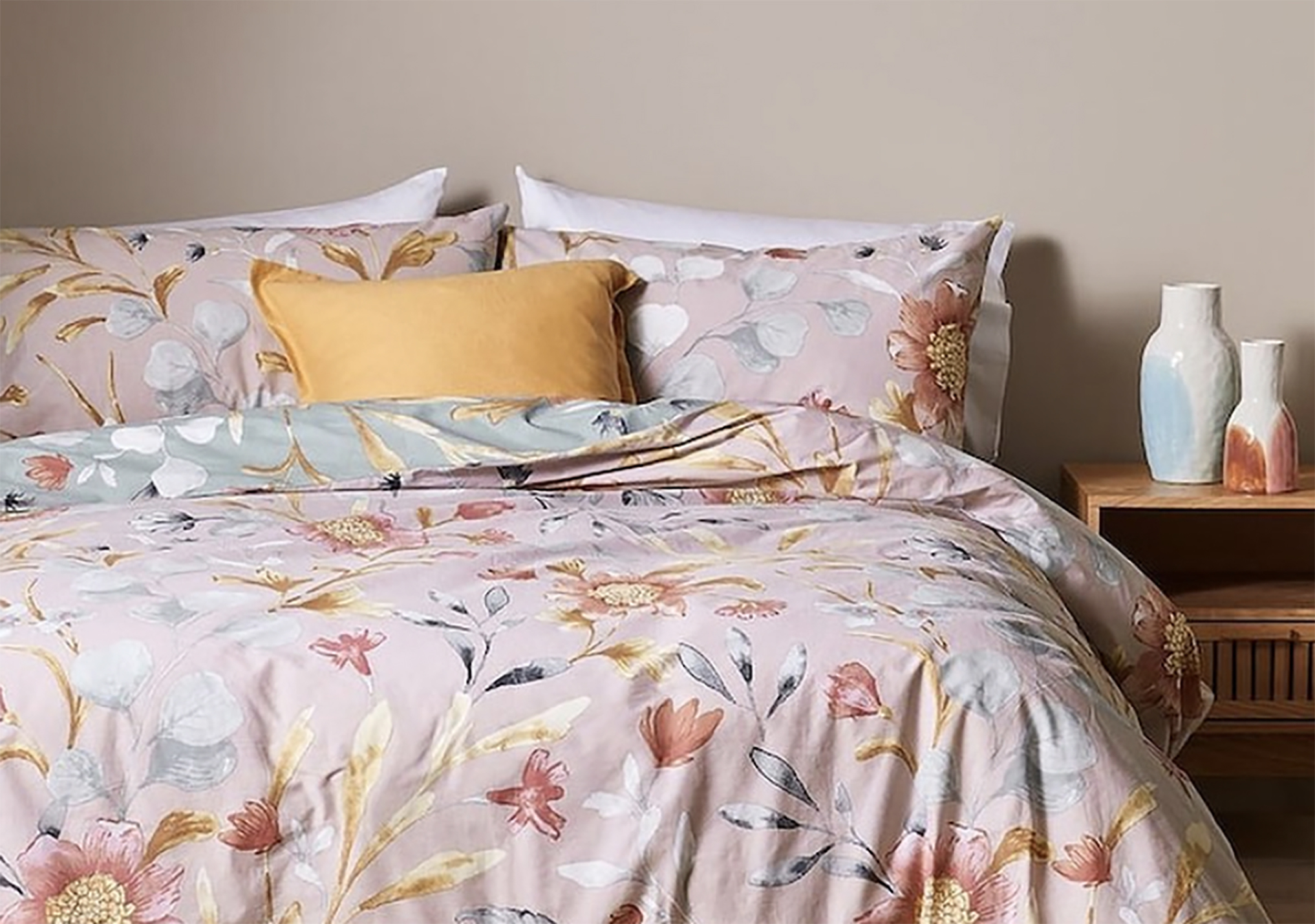 What's next for your brand? And how would you like to expand?
I'm looking forward to branching out and licensing my designs on new products and collaborating with local and international brands. I've got a few exciting things in the pipeline but can't say too much till it's released!
Finally – In your early career you gained lots of commercial experience – What lessons did you learn?
I've learnt so much throughout my career, but I'll just list my top 3!
1. Not getting too attached to my designs.
2. Taking on feedback without taking it personally.
3. Don't burn any bridges. It's a small industry.
What advice would you give to an emerging designer – just setting out?
You've got to have grit and the perseverance to just keep going especially when you feel like giving up. Building your career takes time and it's not going to happen overnight. One of my favourite quotes is from Andy Warhol; "Don't think about making art, just get it done. Let everyone else decide if it's good or bad, whether they love it or hate it. While they are deciding, make even more art."