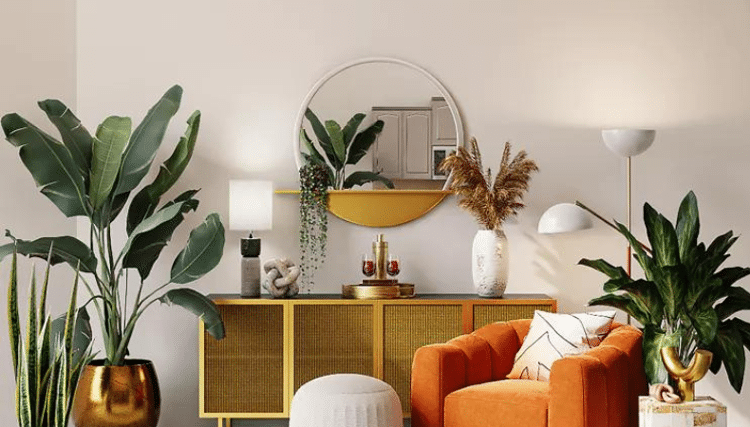 The move to open plan living is nothing new, but as the living space we occupy becomes ever smaller, the Interior has adapted into an environment that fulfils the needs of our many and varied lifestyles – night and day. Add to that hybrid working and we have complex communal spaces that must function seamlessly. 
An open plan home must therefore be both sensory, ambient and efficient. Without walls – floor space, furnishings and electronics must coexist to offer an ergonomic interior. The print sector has adapted to these demands with the addition of personalised décor, textured materials, creative printed surfaces across a multitude of applications and technologies.

Examples include: Textiles, flooring, home furnishings, wallcoverings, window graphics, smart surfaces, lighting, widow dressings, acoustic screens.
In recent Printeriors exhibits we have showcased many applications, materials and technologies, many of which cross industry sectors:
Technology:
Roll to Roll
Dye Sublimation
Transfer Printing
Flatbed UV and Latex
Inks Sets:
Dye Sublimation
Latex
Pigment Inks
Reactive Ink

The cover image featured in this article has been taken by Spacejoy from Unsplash.