Product Launches
Mimaki Europe Launches Innovative Solution for Premium Leather Printing Market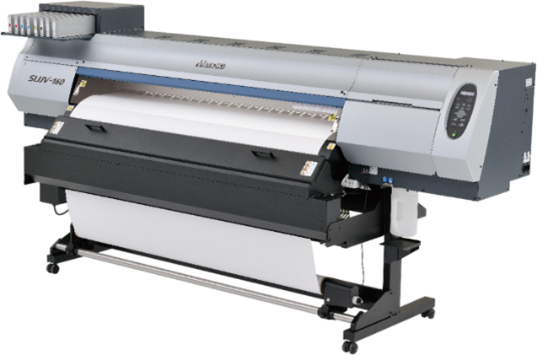 Mimaki Europe has announced the launch of the Mimaki SUJV-160 – a new high-quality inkjet printer designed to realistically reproduce the texture of natural and artificial leather.
Available in June, the new wide-format solvent UV inkjet printer supports a print width of up to 1,610mm, making it ideal for decorating leather fashion accessories, furniture and even car interiors.

The new solution is the result of two market-leaders' ingenuity and cutting-edge technology – Mimaki's print expertise and Fujifilm's UVIQUE ink technology. The SU200 thin film solvent UV ink, developed by Fujifilm and exclusively sold by Mimaki, provides outstanding flexibility, stretchability, and superior scratch resistance on natural and artificial leather. This results in the retention of texture and feel of the material after printing, and the ability to boost productivity by instantly switching to post-processing without any drying time.

Bert Benckhuysen, Senior Product Manager at Mimaki Europe, commented, "Mimaki is committed to continued innovation, and adapting in tandem with the evolving needs of print businesses using inkjet, and this new model is a perfect example of that. The Mimaki SUJV-160 takes a previously challenging process, printing onto leather, and makes it straightforward and efficient, while simultaneously ensuring the end product retains the look and feel of the base material. This printer is the product of listening and responding to customer demands, world-class engineering, and exceptional originality. Add the Fujifilm-developed SU200 ink into the mix, and the SUJV-160 is an investment that is sure to give your business a competitive advantage."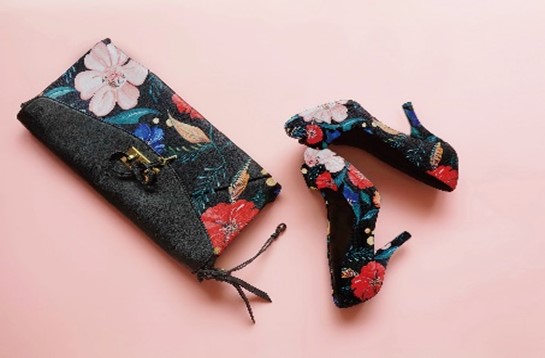 Caption: The new printing system is ideal for a range of high-end applications in the fashion sector, as well as in interior decoration.

The blend of these innovative print and ink technologies makes the system ideal for a range of high-end applications; for the fashion sector, the SUJV-160 can produce bags, shoes, or personalised team sporting goods, interior décor applications including floor mats and sofas, and cars and motorcycle seats can be printed, and users can also carry out in-mold resin decoration.

Benckhuysen continues, "With interest in luxury goods on the rise, statement leather pieces for fashion, interiors, and other premium markets that are easily customisable, durable, and visually appealing will only become more sought after. For print businesses targeting this lucrative opportunity, the Mimaki SUJV-160 can deliver on all these criteria and more."

For more information about products and services from Mimaki, visit www.mimakieurope.com.
Interested in joining our community?
Enquire today about joining your local FESPA Association or FESPA Direct