Press Releases
WrapFest announces event experience for inaugural event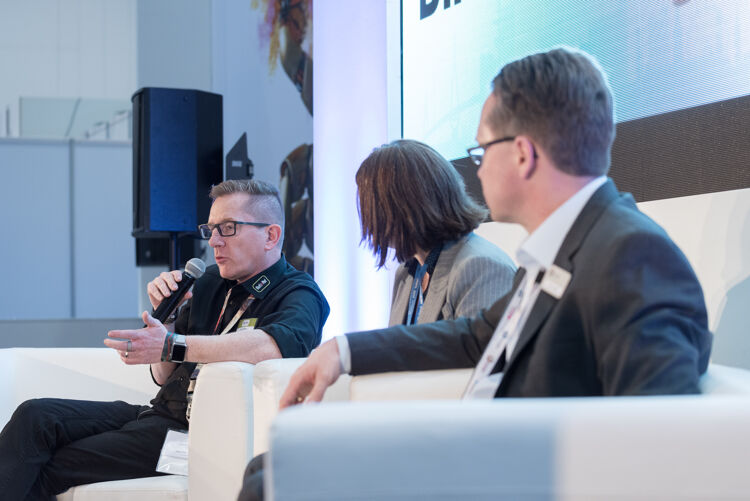 WrapFest 2023, the brand-new vinyl installation and vehicle wrapping event from FESPA, has announced details of its event experience, which will include over 60 live wrapping demonstrations from internationally acclaimed brands, alongside a star-studded line-up confirmed for its Wrap Talks programme.
HEXIS, 3M, ADAPT (with Profilm), Avery Dennison, APA, Grafityp, Spandex, William Smith, Innotech, Surfex (with FlexiShield and Teckwrap), HP and Metamark, will deliver exclusive wrapping demonstrations to attendees from their own pit garages in Silverstone. Audiences will be given the chance to watch the world's most advanced wrapping professionals execute their skills, pick up new techniques and learn about the latest materials that are driving the industry.

Meanwhile, Wrap Talks - the event's free-to-attend, interactive, and intimate speaker programme - will feature high-profile figures, including celebrity wrapper Yianni Charalambous (Yiannimize) and influencer and wrapping enthusiast Archie Hamilton; UK-based wrap entrepreneurs Corey England (Wrap Capital) and Joshua Stedford (Livery Magic); and Wrap Institute trainers Justin Pate.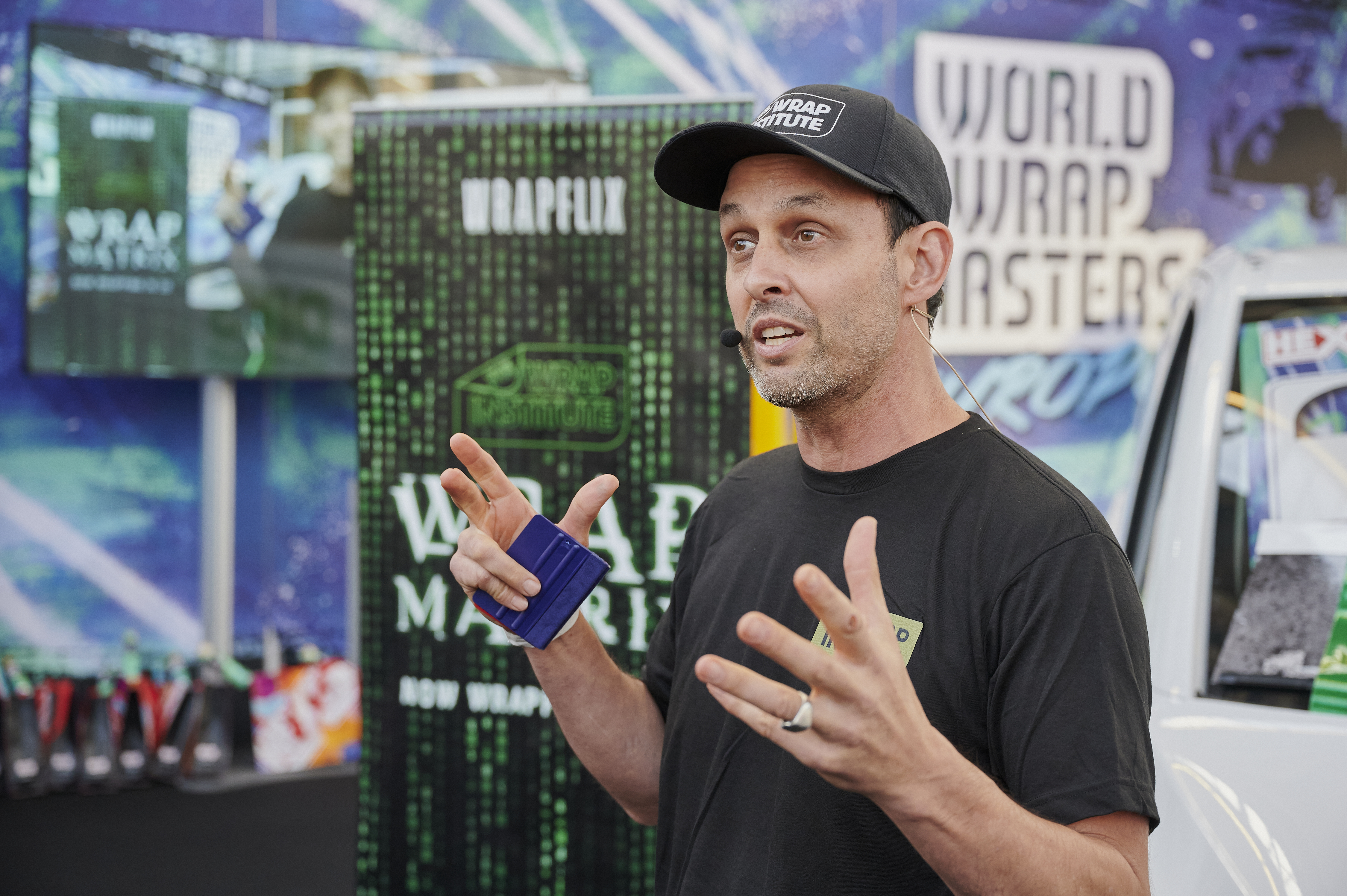 Live wrapping demonstrations from industry heavyweights
Among the experts to deliver live demonstrations from Silverstone's iconic pit garages are:
Pole Position Sponsor HEXIS, whose HEX'Pert training team will deliver live car wrapping and PPF demonstrations involving its market-leading products HEXIS SKINTAC WRAP and BODYFENCE PPF
3M, which will discuss and demonstrate the nuances of how to wrap 3M™ Paint Protection Film and 3M™ Print Wrap Film IJ280, as well as talking through the preparation and application of colour change 3M™ Wrap Film Series 2080, using 3M™ Knifeless Tape
ADAPT, in partnership with Profilm, will run live demonstrations by its Head of Technical Services, Eugene Voigt, with attendees able to see up close the exceptional finish of the freshly laid products, including the Gloss, Matte and ProColor series
APA will deliver a wrapping demonstration using its brand-new limited edition colour at WrapFest, the latest of 20 wrap colours from its UltraJet Line, developed over the last year, and facilitated by its market-leading "Ultra-Jet System" technology
Metamark, represented by Paige Walton, will demonstrate a wrap using the company's innovative range of products, including MetaCast® MCX - a new product offering wrap professionals the ultimate performance for full vehicle wraps, with 12 years durability and a contemporary colour range
Surfex, which is partnering with Flexishield and Teckwrap, will demonstrate the preparation process of wrapping and the limitations and techniques of wrap application and heating
The Wrap Institute, the event's official Training Partner, will also organise sessions on behalf of FESPA in its own pit garage.
Wrapping royalty descends on Silverstone for Wrap Talks
Taking place across both days of the event, from 26 – 27 April 2023 at the Silverstone racing circuit in Northamptonshire, Wrap Talks will adopt an interactive format, ranging from energised fireside chats, to influencer interviews and discussions around the business and science of wrapping.

TV presenter, podcaster and Celebrity influencer Yianni Charalambous owner of Yiannimize, will take part in an exclusive interview. He will discuss how a chance encounter with an Arsenal footballer snowballed into becoming the leading celebrity car customiser, with attendees having the chance to ask questions in a live Q&A.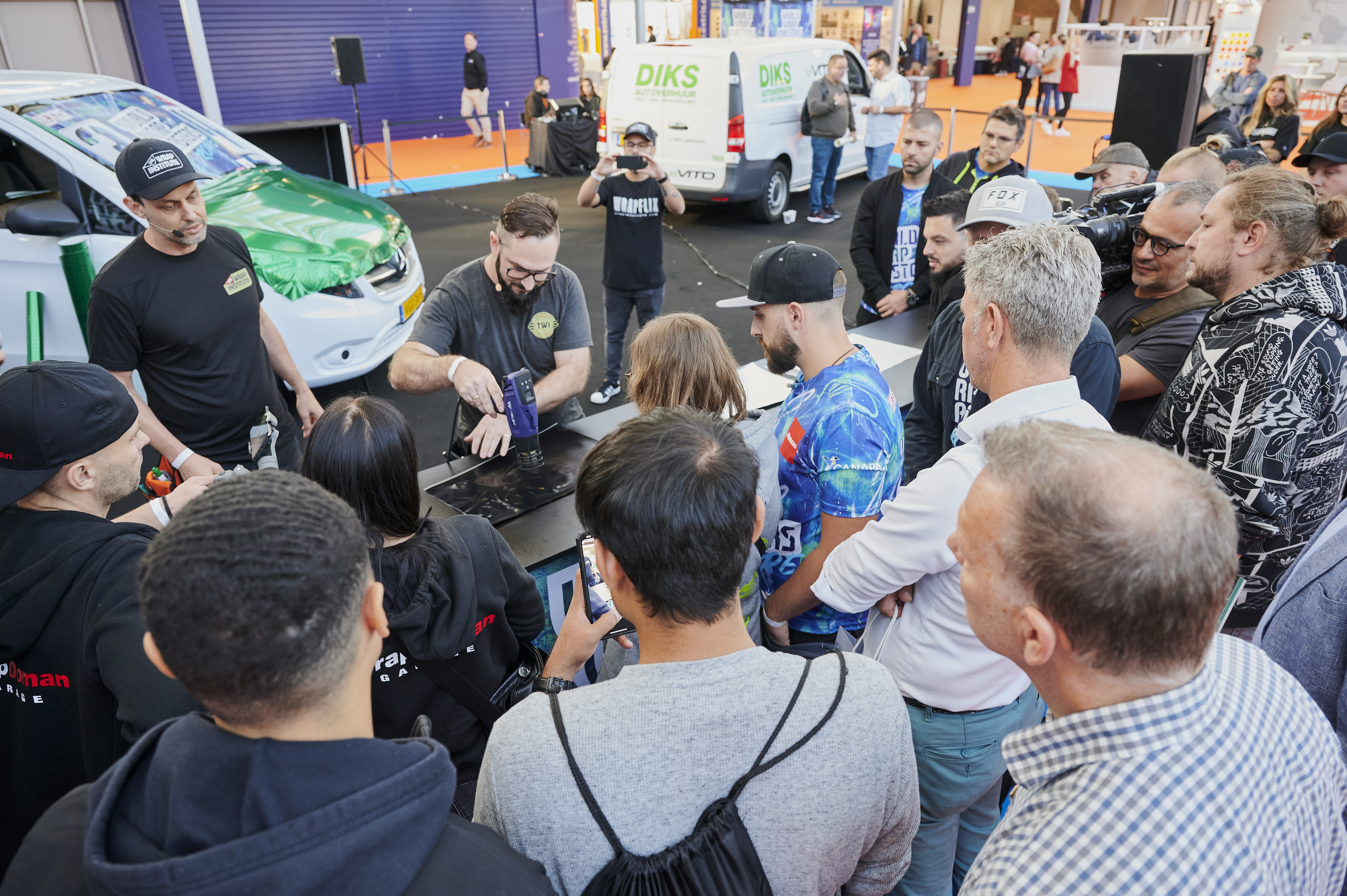 Meanwhile, in a talk titled: 'Caesar Salad Logic: Can I Take Your Order? Deceptively simple selling tips for sign shops and installers', Justin Pate, founder of The Wrap Institute, will provide invaluable tips for wrapping entrepreneurs on how to optimise the sales strategy, while keeping customers happy. In a second session titled: 'Going within: why interior wraps are the future', he will talk about the key focal points for success: material, install and sales considerations and share an exciting personal interior renovation project with the Amsterdam Loft Wrap Rejuvenation.

Professional racing driver and YouTube sensation Archie Hamilton will lead a special panel discussion exploring market trends and innovative projects. Joshua Stedford, Livery Magic, will discuss the creative process of developing a Livery, including tips on logo and decal placement, how to create a brilliant colour scheme, and how to use a car's body shape to your artistic advantage. Additionally, wrap entrepreneur Corey England, the founder of Devon-based company Wrap Capital, will discuss his exciting Lamborghini Huracán fade wrap project being showcased on the WrapFest show floor.

Also announced to speak are Suzi Ward, FESPA UK Association, and Jon Hutton, Prismm Environmental – a Reconomy Group company, will discuss the importance of prioritising recycling throughout the supply chain, given the increased demand from consumers for brands, retailers, suppliers and manufacturers to be environmentally astute. And in a session titled: 'Wrap to Race', World Wrap Masters Judge Mr Sunshine (aka Ole Solskin) will provide a technical description of what is needed to wrap a race car, exploring the crucial elements of consideration for a competitive wrap, such as wind flow and turbulence.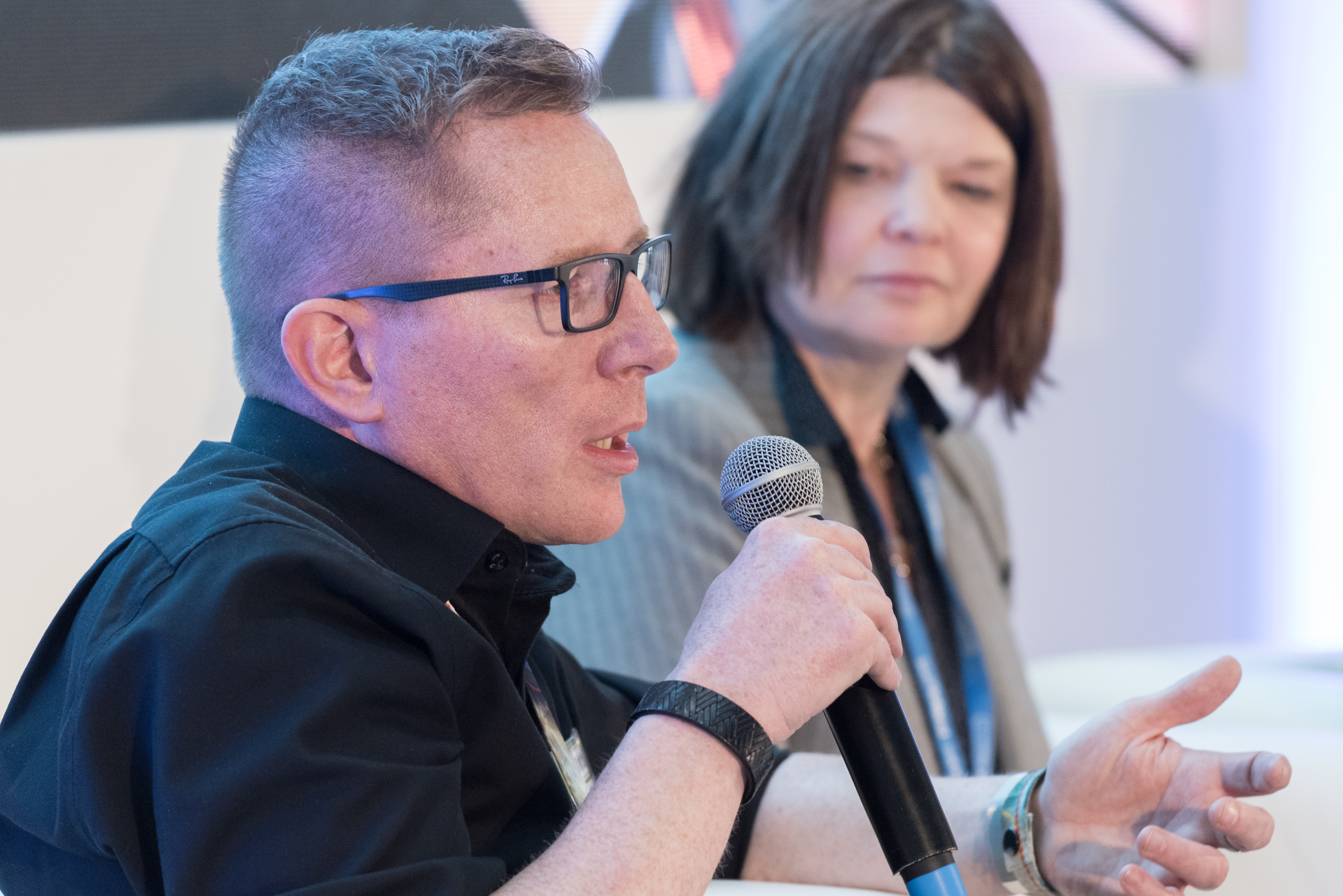 More details of live demonstration and speaker sessions are expected to be announced over the coming weeks, with those interested encouraged to follow WrapFest's official social media channels for all the latest updates.

Duncan MacOwan, Head of Marketing and Events, FESPA, said: "After lots of hard work behind the scenes, we're delighted to be able to share the details of our content-rich event experience. From the earliest planning stages, we were determined to provide attendees with a diverse array of content and experiences, from learning intricate wrapping techniques, to asking successful wrapping entrepreneurs in person. The interest from both brands and big industry names to be part of this event has been overwhelming, and we can't wait to get the show started."

Entry tickets are available to purchase now, use promo code WPFM302 to receive a discount.

For more information about attending the event, visit the WrapFest website: https://www.wrap-fest.com/
Interested in joining our community?
Enquire today about joining your local FESPA Association or FESPA Direct