Press Releases
Visitors gather in Guangzhou for largest FESPA China + CSGIA event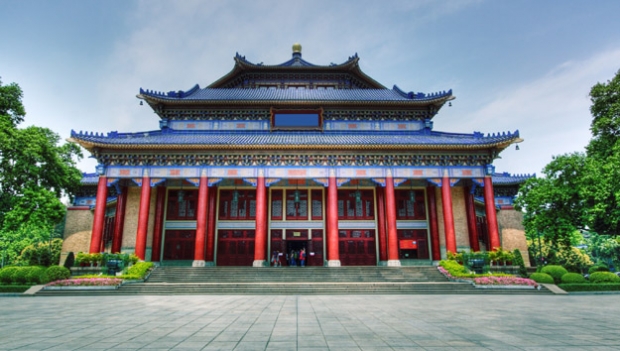 FESPA China 2014 event 30% larger than 2013 as show opens with busy aisles and excited exhibitors.
FESPA China 2014 (Guangzhou Pazhou Poly World Trade Centre, Guangzhou, China, 19-21 November 2014) opens today, the second event to bring the global FESPA event brand to China in partnership with CSGIA.
With 505 exhibitors across the screen, digital and textile printing markets, this year's event is 30% bigger than the inaugural FESPA China 2013. FESPA China 2014 has expanded its floor space by an entire hall compared to last year's event, due to exhibitors' demand for larger stands. Some exhibitors have increased their participation by more than 80% to allow them to showcase an expanded range of products. There are also numerous first time exhibitors at this year's event.
Visitors travelling to Guangzhou this week will see prominent equipment and consumables manufacturers across screen, digital and textile print from Asia, the USA and Europe. The combination of larger stands, multiple print processes, applications and educational features means more content than ever will be available to delegates.
Feedback from visitors to FESPA China 2013 was that educational seminars were a key reason for attending. This year, visitors will find an international line-up of speakers at FESPA China's Global Forum conference (19-20 November). The two-day conference reinforces FESPA China as a specialist event for printers whose focus is on textile and industrial screen printing applications, and those embracing digital print alternatives for these applications.
The seminars will look at innovation and development of textile and industrial printing. Conference highlights include, on day one, Mark Gervais, Ningbo Shenzhou Knitting Co., Ltd, who will look at investigations and experiences in digital printed fabric. Song Haiyang from Epson (China) Co., is discussing the application of micro jet textile printing and Xin Guohua from Human Digital Tech Co., Ltd., will examine digital printing in ceramics and interior decoration.
On day two, international garment expert Charlie Taublieb will look at high density inks and gels and Zheng Junming of Denbishi Fine Chemical Co., Ltd will discuss the development trend of automation and digitisation of the screen printing industry.
For visitors interested in garment decoration and textile printing, Charlie Taublieb, will once again host Charlie's Corner, a hands-on workshop where he will give demonstrations of the latest textile printing techniques, as well as offering visitors the opportunity to join in and print their own t-shirts.
FESPA China's Wrap Workshop provides visitors looking to diversify into new areas of wide format printing with an educational demonstration area. Vehicle wrap expert Ole Soleskin will wrap cars, motorbikes, furniture and mannequins to showcase the possibilities and creative scope of wrapping.
Nigel Steffens, FESPA Board Advisor, comments: "The industry's response to FESPA China 2014 has been remarkable. The unprecedented interest from exhibitors proves that there is a demand for this type of speciality print event in China and that the supplier community sees FESPA as a key platform to connect with their customers. With so many exhibitors, conference sessions and demonstrations to see, FESPA China 2014 is the location for screen, textile and digital wide format printers to be inspired to transform their businesses."
For more information on FESPA China 2014 visit: www.fespachina.com
Interested in joining our community?
Enquire today about joining your local FESPA Association or FESPA Direct