Press Releases
Visitors are dared to be different at FESPA Eurasia 2017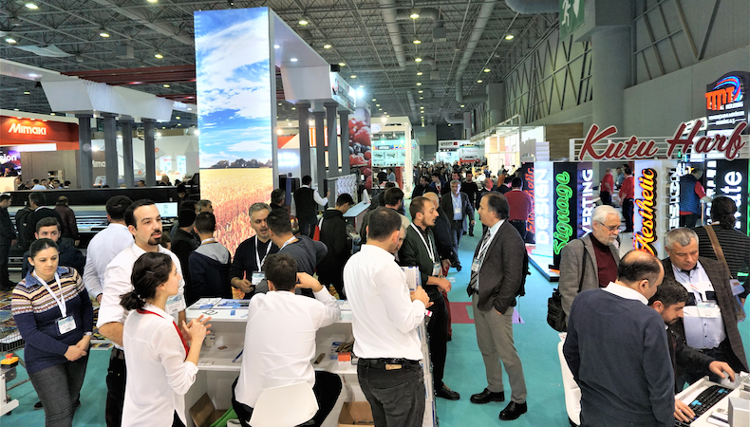 FESPA has launched its visitor campaign 'Dare to Be Different' for FESPA Eurasia 2017, which is taking place from 7 - 10 December 2017 at the CNR Expo in Istanbul, Turkey.
Through the exploration of new technologies, products and solutions FESPA is encouraging visitors to be different so they can take their businesses to the next level.
The exhibition will provide graphics and signage professionals as well as textile decoration specialists the chance to discover new opportunities and to see the latest product innovations and applications for the screen, digital and textile industry under one roof.
FESPA Group Exhibition manager Michael Ryan commented: "All of FESPA's exhibitions this year have had a unified 'Dare' theme. We want to encourage our global community, whether they're in the Eurasia region, Africa, Mexico or visitors to our Global Print Expo, to explore and identify something that has the potential to expand the boundaries of their existing business offering."
"By daring visitors to FESPA Eurasia to 'be different' we are challenging them to discover new ideas and routes to market."
FESPA Eurasia 2017 will cover two halls of the CNR Expo and feature many leading international and regional manufacturers and distributors. Exhibitors confirmed to date include: Aleph, Canon, Eray Reklam, Folpa, HP, Inka Teknik, Mimaki, Optimum Digital Planet and Pigment Reklam.
Textile printing will once again have a substantial presence at FESPA Eurasia 2017, with a number of exhibitors showcasing solutions as well as a dedicated textile feature.
"An increased focus on textile is a trend we're seeing globally. There was a 23% increase in textile printing exhibitors at FESPA 2017 in Hamburg and we're now seeing this reflected at FESPA Eurasia," Michael added.
"Textile printing and garment decoration have always been a big focus in the Eurasian print industry and as our Print Census in 2015 demonstrated, textile is one of the biggest opportunities for print service providers today. We're certainly not seeing this trend slow down for FESPA Eurasia 2017."
Visitors to the exhibition will also have access to a host of free content at the show including textile printing and signage workshops and FESPA's vehicle wrapping competition, Wrap Masters Eurasia, which will return to this year's show.
For more information on FESPA Eurasia 2017, visit www.fespaeurasia.com and for free entry to the exhibition register using code EURH701
Interested in joining our community?
Enquire today about joining your local FESPA Association or FESPA Direct