Press Releases
Share your skills at WrapFest 2023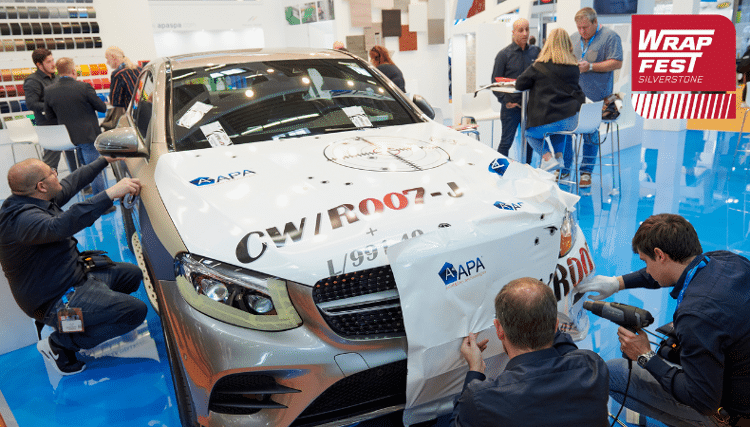 Calling all wrapping industry professionals and experts – applications to speak at WrapFest 2023 are now open
WrapFest 2023, the brand-new vinyl installation and vehicle wrapping event from FESPA, is inviting wrap pros to apply to speak at its first ever event. The event, which will take place from 26 – 27 April 2023, at the Silverstone racing circuit in Northamptonshire, will feature an exciting educational line-up including a conference, demonstrations and workshops.

Advance wrap and detail enthusiasts with unique experience in vehicle wrapping, including those working for manufacturers and distributors, trainers, installers, as well as experts in car detailing and paint protection and tinting services, are encouraged to register to join a fast-growing list of conference speakers.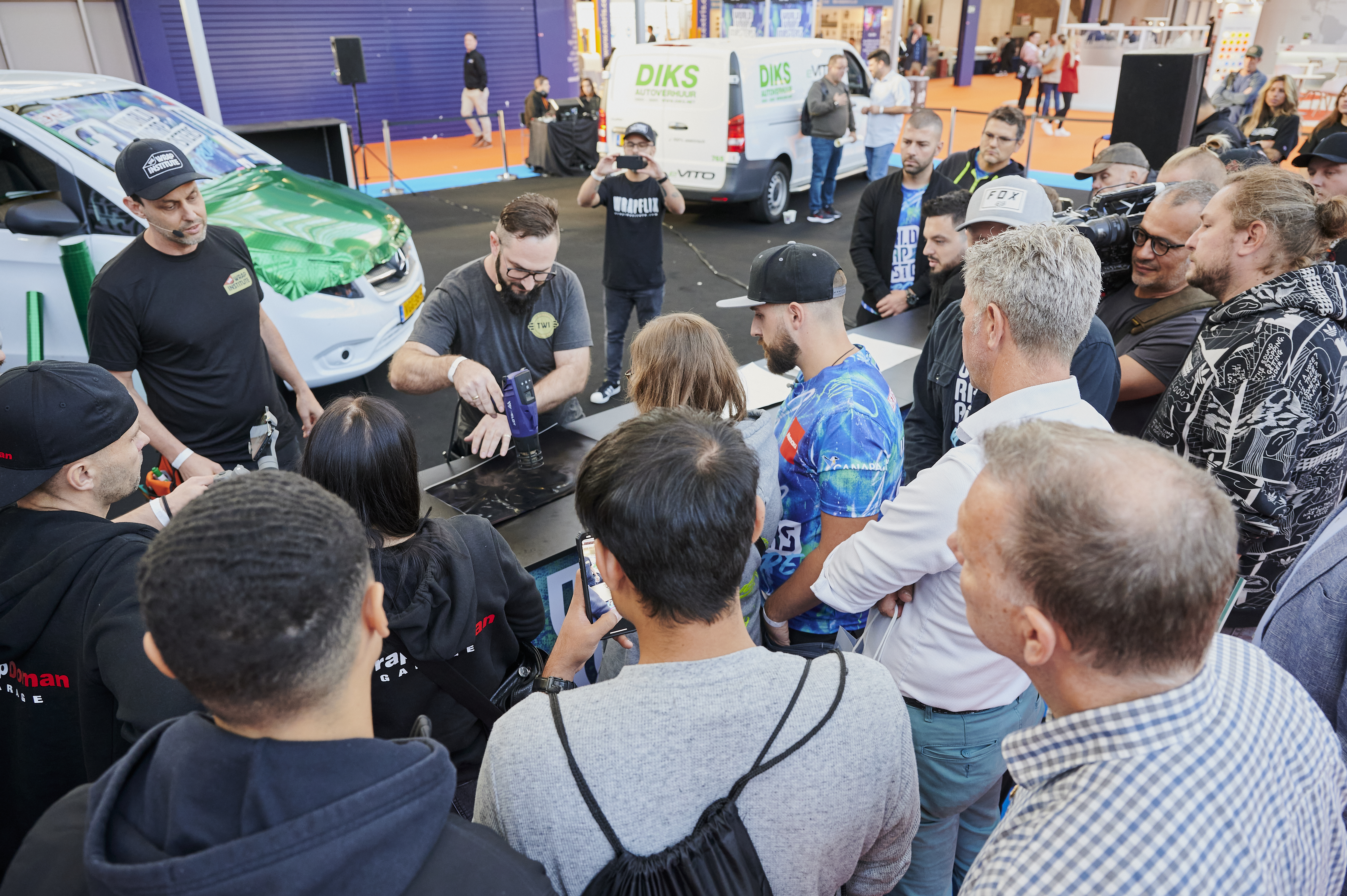 The speaker programme will provide fresh insights and perspectives on how companies can grow their business, improve current skills and services and explore new revenue streams. The inaugural event will focus on market expansion, material innovations, marketing and social media, sustainability, nurturing and identifying new talent, and fleet and commercial vehicles, but speakers are encouraged to submit their own ideas based on their experience and expertise.

WrapFest 2023 has also opened sponsorship for manufacturers and distributors to deliver sessions on practical tips and techniques, in one of seven areas within the pit-garages of Silverstone. In addition to showcasing their products, these companies will also be able to host sessions in the area throughout the event.

Finally, organisers FESPA, who will be hosting independent demonstrations of vehicle wrapping installation in their own designated pit-garage, are looking for experts to host additional sessions.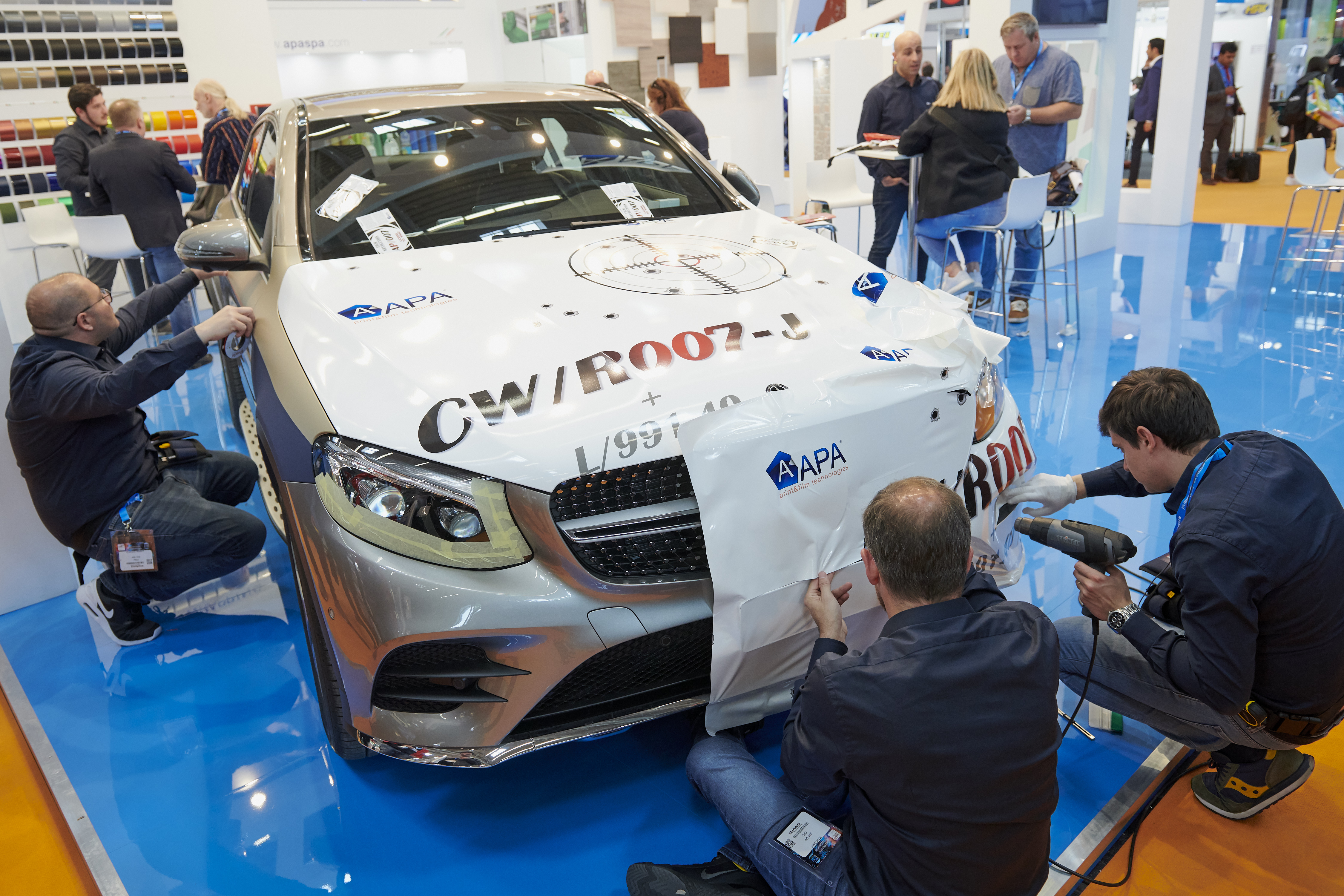 By registering for either speaker or demonstration opportunities, successful applicants will also benefit from excellent networking opportunities with international premium installers specialising in vehicle wrapping, livery and fleet graphics, car detailing, paint protection and window tinting services, as well as printers and sign-makers looking to expand into the market and increase revenue from vehicle wrapping.

Commenting on the conference programme, Duncan MacOwan, Head of Marketing and Events, FESPA, said: "We are delighted to be launching WrapFest and offering opportunities to many industry pros to showcase their incredible skills at the event.

"The conference programme and demonstration zones are integral features of the event, providing attendees with cutting-edge insights into the latest industry trends from some of the most influential representatives. This is a great opportunity for the best talent in the business to make a real impact at a first-of-its-kind event for the fast-growing wrap industry."



WrapFest is run by FESPA, a federation of trade associations and event organiser for the digital, textile, screen printing and related industries. At the heart of its mission, FESPA seeks to share information and foster connection among the stakeholders of the industries where it is present and re-invest its profits in events and conference programmes to help achieve this and drive the market forward.

To apply for a speaking slot or to deliver a session at a live demonstration at WrapFest 2023, please click here.
Interested in joining our community?
Enquire today about joining your local FESPA Association or FESPA Direct