Press Releases
Launch of European Sign Expo 2017 marks fifth year of growth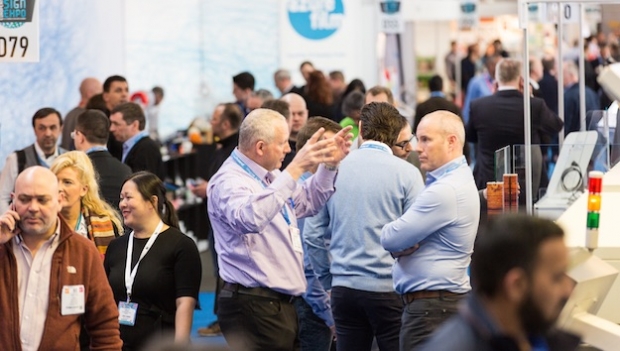 FESPA's dedicated non-printed signage and visual communications event, European Sign Expo, has launched its 2017 campaign, under the strapline Dare to Create Different.
European Sign Expo 2017, from 8-12 May 2017 at Hamburg Messe in Germany, will be the most comprehensive edition of the event in its five-year history, with 75 exhibitors representing over 200 suppliers, covering channel lettering, illuminated signage including LED and neon, etching, engraving, and dimensional and architectural signage.
Visitors to the exhibition will be able to explore a wide variety of applications, technologies and materials, while also networking with the leading suppliers in the signage and visual communications industry.
Roz McGuinness, FESPA Divisional Director responsible for European Sign Expo, comments: "We're delighted to see the continued growth of European Sign Expo since its launch in London in 2013, with the largest number of exhibitors yet on the floorplan for 2017."
"This sustained expansion of our exhibitor base highlights the interest in this dedicated event, both from the specialist sign-making community itself, as well as from visitors to the co-located FESPA global print expo, who clearly welcome the opportunity to explore a focused signage exhibition."
"With even more on show at this year's event, we're confident of building on European Sign Expo's past successes and delivering a rich experience for visitors to both shows."
"Our unified 'Dare…' campaign theme across both European Sign Expo and FESPA was conceived to encourage all businesses to find ways to stand out, spurring visitors to look for ideas that will help to expand their service offering and bring their creative ideas to life."
Visitors to European Sign Expo 2017, which has the support of the European Sign Federation, will also be able to participate in free sessions on site. Example topics include:
European Sign Code of Practice, hosted by Luc Steegmans, owner at ELBO Signs and Technology.
CE Marking for Retail Shop, given by Fausto Martin, Electrical Engineer, Freelance.
Furniture and Related Items, presented by freelance electrical engineer Fausti Martin.
New Measurement Method for Light Emission, given by Ralph Hu, Engineer at Swiss Association VWP.
By registering for European Sign Expo, visitors will also gain free entry to FESPA 2017 for all areas of speciality print, as well as Printeriors for printed interior design.
One entry ticket makes it easy for visitors – whether their primary business focus is signage or print – to realise the potential to diversify into new service or application areas.
European Sign Expo 2017 has a dedicated website, now live at www.europeansignexpo.com. Here, visitors can register to attend, and see an up-to-date exhibitor list and floor plan to help plan their visit in advance. They will also find information about onsite seminars, as well as travel and accommodation information and advice.
To learn more about how a visit to European Sign Expo could benefit your business in 2017, visit: www.europeansignexpo.com. Visitors can save 70 entry fee to the exhibition by registering to attend via the website, and quoting reference code: ESEH701
Interested in joining our community?
Enquire today about joining your local FESPA Association or FESPA Direct