Press Releases
Gain a new perspective on signage and visual communications at European Sign Expo 2023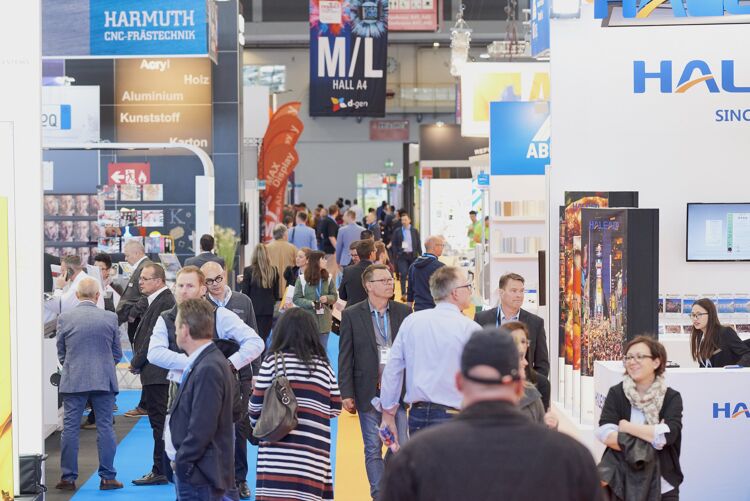 With just two weeks to go until European Sign Expo 2023 (Messe Munich, Germany, 23 – 26 May 2023), exhibitors are getting ready to showcase their solutions for signage and visual communications.
Located in Hall A2, visitors will see the latest in channel lettering, dimensional signage, digital signage, display systems, engraving and etching, illuminated displays, LED, neon, out-of-home media and sign tools.
At European Sign Expo 2023 there will be over 75 exhibitors, representing a 40% growth compared with European Sign Expo 2022. The increase in exhibitors reflects the return of 16 companies, including BaltLED, Insta Displays, LaserTools and ORES Display who are exhibiting for the first time since 2019. 1Vision, Elitas, NoviSign and Sign Trade are amongst the 25 suppliers exhibiting for the first time this year.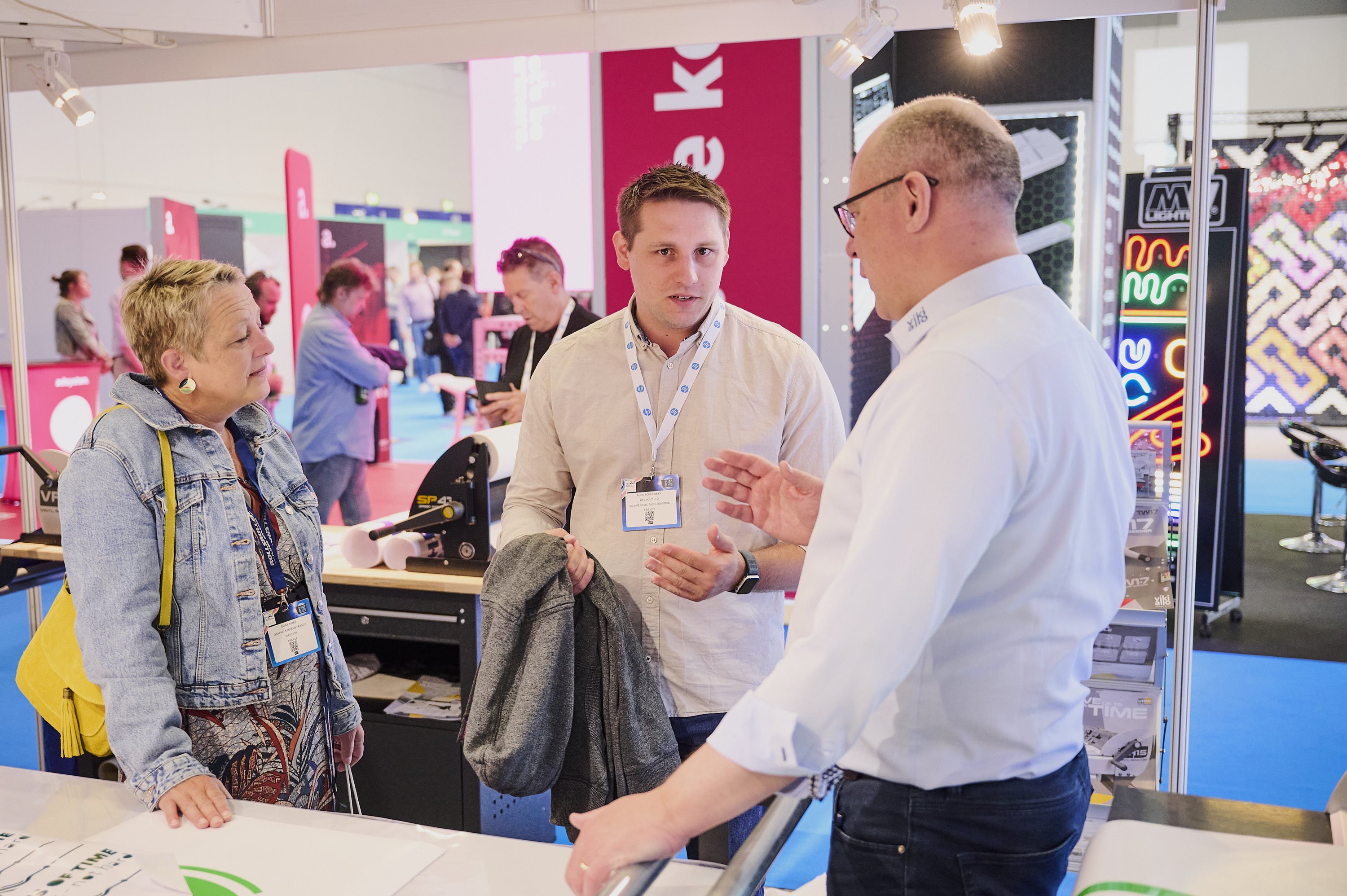 The event will once again be sponsored by textile frames and lightbox supplier, EFKA, who will highlight its extensive range of illuminated and non-illuminated frames and profiles. EFKA (A2-C70) is also launching its new 3D profile which enables users to place double-sided textile prints in L, U and O configurations making it suitable for both hanging and freestanding applications. In addition, EFKA will present its new advisory plan, a useful step-by-step guide for choosing the right textile frame.

Harold Klaren, International Sales Manager at EFKA comments on this year's event: "We are exhibiting at European Sign Expo 2023 because it provides us with the opportunity to connect with our customers, showcase our latest innovations, and stay up-to-date with trends in the industry. We believe that the New Perspectives strapline is a reflection of the changing landscape of the industry, and we are excited to be a part of it."

Among returning exhibitors is Lucoled (A2-A68), an LED solutions provider, showcasing its new XR range of efficient LED chip technology which, in combination with a Helios lens, reduces energy consumption. The XR range will be launched with 3 models for different size applications and will have an efficiency of up to 180 lumens per watt. Domino Sign (A2-D86) will display its extensive range of products, including new profiles, bender resin and a new range of powerful LEDs. Ores Display (A2-D85) is this year focusing on the expansion of its display solutions into in-house printing, with its new UV roll-to-roll, UV flatbed and digital direct sublimation print offering.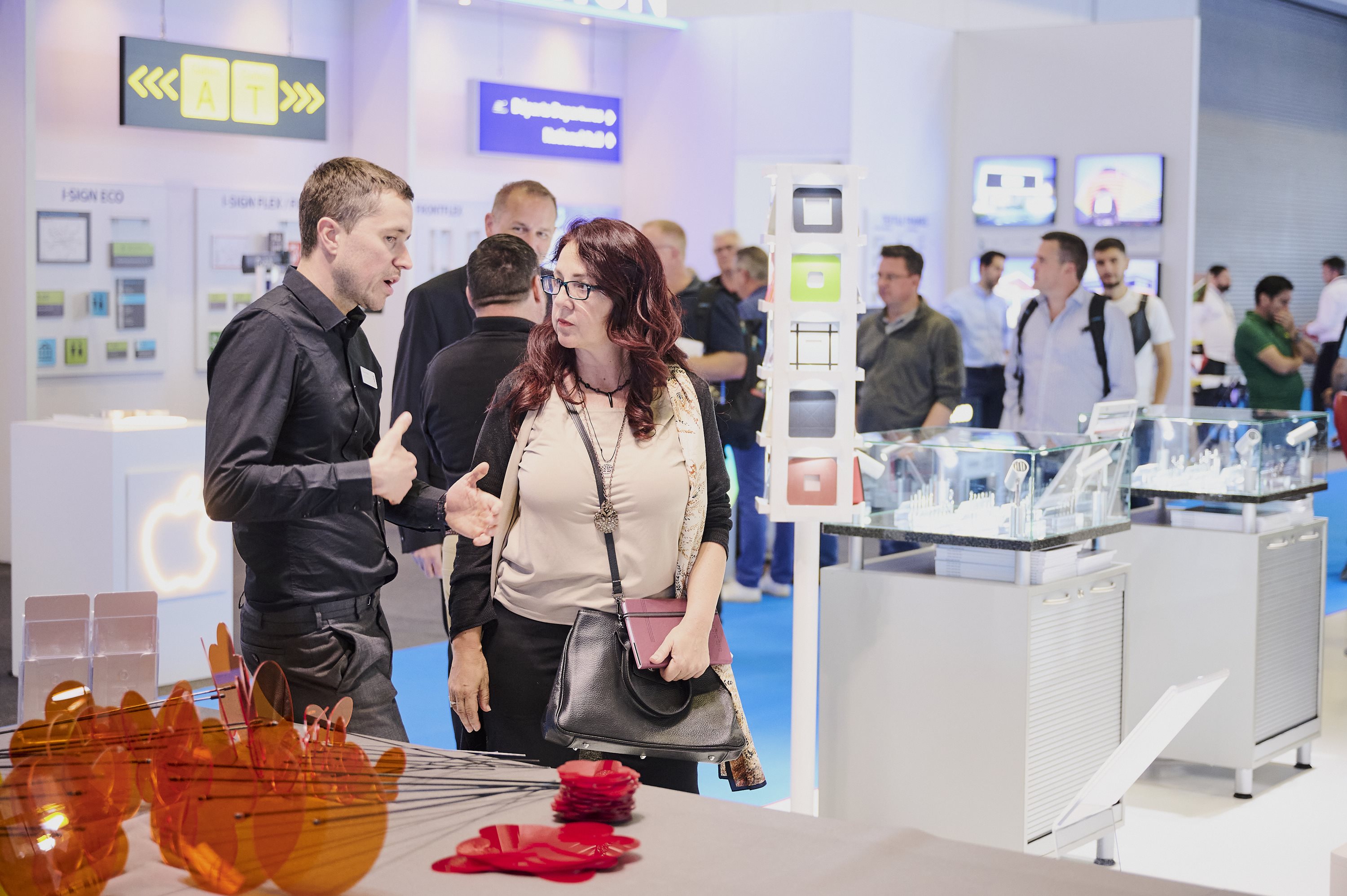 Head of FESPA Global Print Expo, Michael Ryan comments: "European Sign Expo provides an excellent platform for the signmaking and visual communications communities to explore the latest technological developments from a range of exhibitors, as well as meet and network with suppliers and industry peers. Munich is a popular location for European Sign Expo and we're delighted to not only connect visitors with new suppliers but to also welcome back exhibitors who were unable to participate in 2021 and 2022 due to travel restrictions."

To view the full exhibitor list, visit: https://ese.fespa.com/visit/exhibitor-list-2023

Visitors to European Sign Expo will also benefit from attending the co-located FESPA Global Print Expo to discover the latest solutions across digital, textile and screen printing, and see how these areas offer business diversification opportunities. Furthermore, signmakers and visual communications professionals can explore how they can add value to customers by integrating personalisation into their offering within the brand-new Personalisation Experience. Signmakers looking for inspiration can also see the shortlisted entries for the FESPA Awards signage category – as well as a further 17 categories – in the Atrium of the West Entrance of Messe Munich.

For more information on European Sign Expo 2023 and to register, visit www.europeansignexpo.com. Entry to all three exhibition areas is free for members of a FESPA National Association or FESPA Direct. The ticket price is €80.00 for non-members.

Interested in joining our community?
Enquire today about joining your local FESPA Association or FESPA Direct