Press Releases
First FESPA Digital Corrugated Experience delivers unique learning event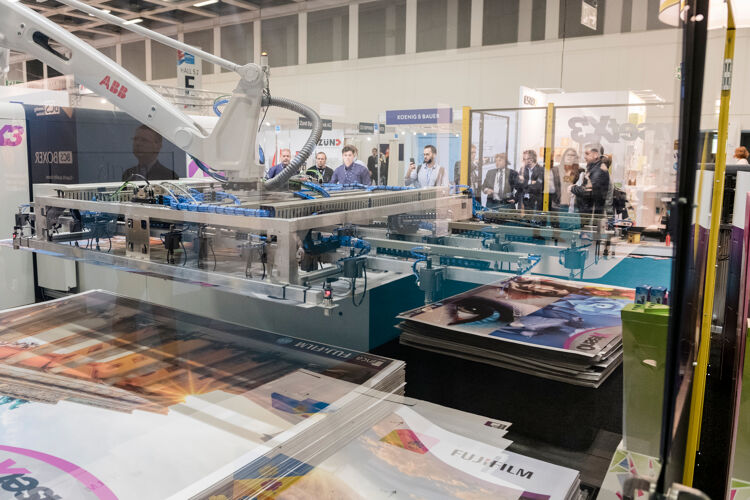 The first Digital Corrugated Experience at FESPA Global Print Expo 2018 (15-18 May 2018) delivered a valuable, 'hands-on' learning environment for visitors interested in digital printing on corrugated board.
The first Digital Corrugated Experience at FESPA Global Print Expo 2018 (15-18 May 2018) delivered a valuable, 'hands-on' learning environment for visitors interested in digital printing on corrugated board, including brand owners, packaging converters and graphics producers.

In addition to the 600+ delegates who specifically travelled to Berlin for the Digital Corrugated Experience, the feature also attracted interest from some 3000 visitors from the wider FESPA event, equating to 14% of the total FESPA visitor audience.

The Digital Corrugated Experience drew decision-makers from as far afield as Argentina, Brazil, Canada, Chile, Hong Kong, Israel, Japan, the Russian Federation, Saudi Arabia and South Africa, in addition to a strong European visitor base. The leading countries for visitor attendance at the Digital Corrugated Experience 2018 were Germany, Turkey, Poland, Spain, UK, Netherlands, Italy, Belgium, Sweden and Ukraine.

Participating visitors represented a range of businesses, including blue-chip global brands across diverse sectors such as food, beauty, sportswear and travel, united by the opportunity presented by digital printing on corrugated for short-run and just-in-time production, prototyping and personalisation. These were joined by specialist packaging producers and their supply chain partners, as well as graphics producers looking to expand their capabilities in three-dimensional corrugated point of sale (POS) applications.

A focused educational event

Visiting delegates responded enthusiastically to FESPA's initiative to launch the Digital Corrugated Experience, highlighting the demand for a focused educational event as the corrugated industry embarks on its digital transformation journey. Many sessions within the dedicated conference programme, moderated by digital corrugated expert François Martin, were restricted to standing room only due to high levels of interest. Presentations from the Digital Corrugated Experience can be downloaded here: www.fespaglobalprintexpo.com/corrugatedexperience/digital-corrugated-experience-presentations-download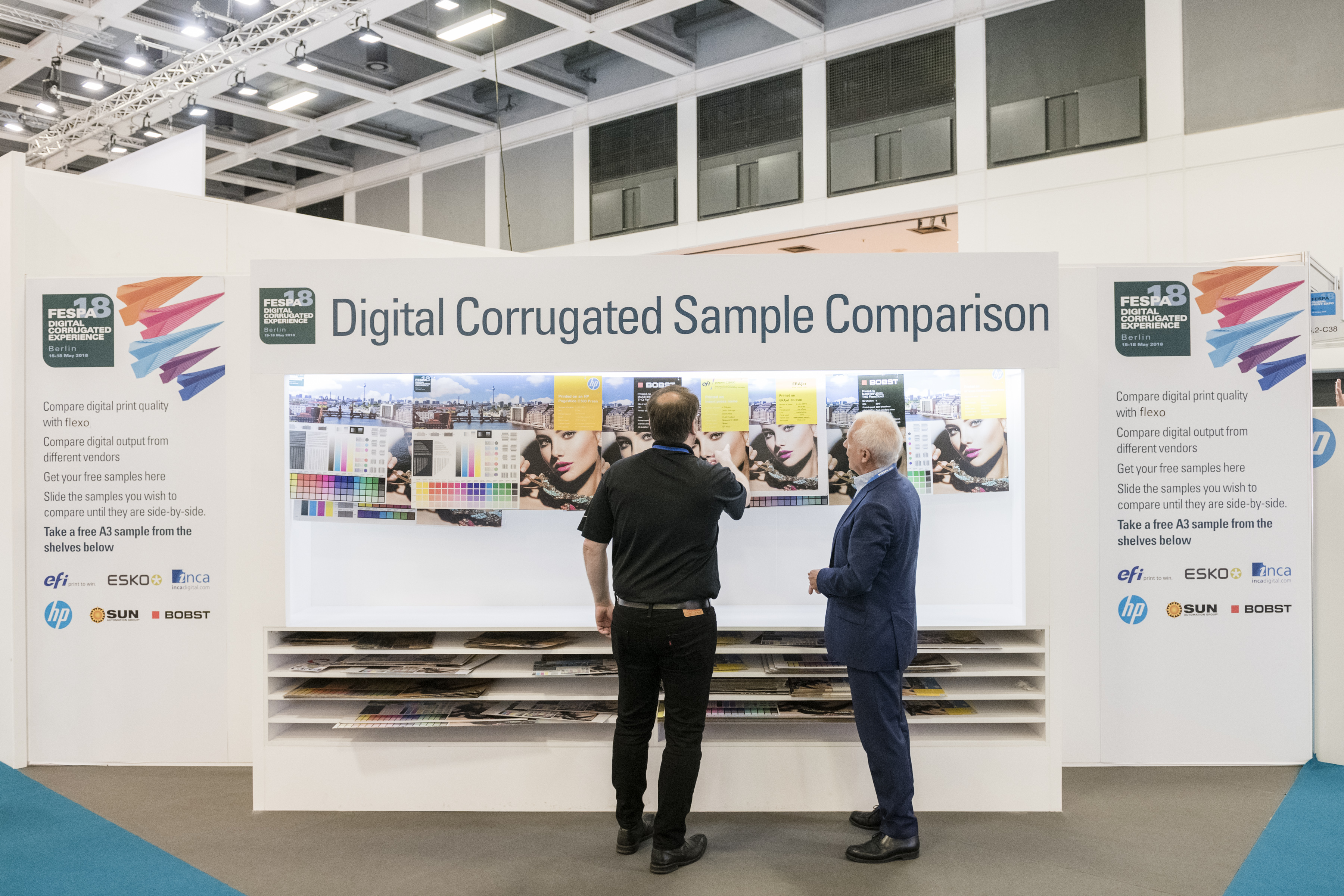 This growing interest in digital production for packaging applications was also reflected in the FESPA 2018 Census, the results of which were published during the event. Packaging printers among the respondents indicated that digital printing technology was being used in around 30% of their printed output, with 60% of packaging printers owning UV flatbed or hybrid digital print solutions.

42% of packaging respondents specifically highlighted corrugated as a growth application, although digital only accounted for 31% of corrugated production revenues, indicating lower rates of digital adoption than for folding carton or flexible packaging production. The survey also highlighted POS display as a growth business for 59% of sign makers and graphics producers.

"A home for the corrugated market"

The Digital Corrugated Experience 2018 showcased the production solutions of 17 exhibitors, many of whom shared very positive feedback regarding their participation in the launch event.
"FESPA's first venture into the packaging world was a critical and successful move", says Mark Sanderson, Global Chief Revenue Officer at CMA Imaging. "We had interest from all aspects of the packaging world, not just packaging printers but also diverse major brands. The traditional analogue packaging markets need an event like this to help educate the whole supply chain on digital adoption. In the same way that FESPA played the central role in educating the screen printing market about the opportunities in digital printing, FESPA has now provided a home for the corrugated market to explore the opportunities around digital print technology."

Barry Tabor, Managing Director of BCS Corrugated, appreciated the specific focus on corrugated board and boxes, compared with more generalist packaging events attracting visitors from disparate industries. He adds: "We have been pleasantly surprised by the number of non-traditional FESPA visitors, especially from box plants. Attending the Digital Corrugated Experience at FESPA 2018 has seen our marketing budget very well spent."

Duncan MacOwan, Head of Events at FESPA and responsible for the delivery of the first Digital Corrugated Experience comments: "FESPA's recent in-depth market research repeatedly highlights packaging, and corrugated in particular, as a diversification opportunity of significant interest to our core community of graphics producers. Further research among the packaging community indicated that this market was also missing a dedicated showcase event which would help converters and brand owners to better understand the production opportunities and challenges with digital, and acquire the necessary technical and consumables knowledge to give confidence to their digital investment strategies. The enthusiasm of the visitor response to the first Digital Corrugated Experience, matched by the positive ROI reported by our exhibitors, suggests that we have delivered tangible value to both communities, creating a unique, expert-led event unlike any other in the sector."

FESPA has confirmed that the second edition of the Digital Corrugated Experience will take place during FESPA 2019 Global Print Expo at Messe Munich, Germany, 14 to 17 May 2019. For more information on the Digital Corrugated Experience, visit: www.corrugatedexperience.com
Interested in joining our community?
Enquire today about joining your local FESPA Association or FESPA Direct