Press Releases
FESPA Textile gives insight into fast growing print market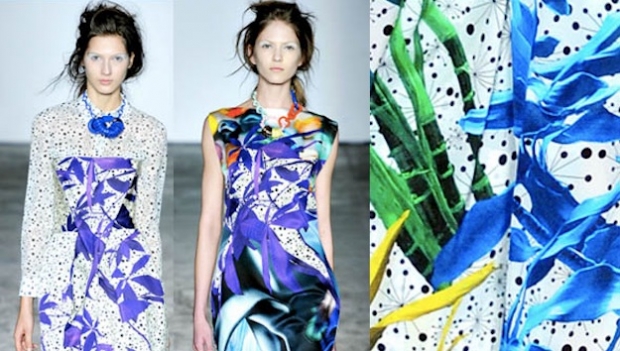 FESPA Textile is compiling a rich programme of content reflecting the diversity of digital textile for any printer interested in expanding their textile offering.
Textile printing is proving to be one of the fastest growing sectors in the digital wide format print industry, and with technology a key driver for the changes, demand for education is high on the agenda for print service providers.
At FESPA Textile 2016 (8-11 March), FESPA is supporting printers with a daily programme of unmissable seminars from industry professionals, and alongside these is also hosting a one-day Digital Textile Conference, with the objective of providing a comprehensive learning platform for anyone looking to develop in this area.
Duncan MacOwan, FESPA's Head of Events and New Media comments: "Our one-day Digital Textile Conference (DTC) taking place on Tuesday 8 March provides printers with information and first-hand experience from some of the leading industry experts in this sector, and for any printer seriously interested in expanding their textile offering, will provide valuable insight to help their businesses diversify."
The conference runs from 10.45 to 18.00 on Tuesday 8 March and is covering topics such as:
Insights into the growth and creative development of digital textile markets by Ron Gilboa of Infotrends.
Growing your business with fabric printing by Daniel Arzt of Sun Ski Sport s.r.o.
Smart textiles by David Schmelzeisen, Academic, Institut für Textiltechnik der RWTH Aachen.
Digital print in fast fashion by Mike Horsten, General Manager Marketing EMEA, Mimaki Europe B.V.
The evolution of digital textile print for fashion, a keynote Q&A with Bruno Basso & Christopher Brooke, Basso & Brooke, who are pioneering the digital print process in fashion, making history with their ground breaking 100% digitally printed collection.
The day will also include panel discussions and key networking opportunities during the inclusive lunch and drinks reception.
"We have aimed to get a complete spectrum of speakers involved in the DTC who can discuss different aspects of the textile industry. The objective is to provide useful insight for those printers who may be already producing printed textile or looking to branch out into a slightly different area," continues Duncan.
As well as the one-day conference, the free textile sessions included within the Digital Seminars area on the show floor throughout the four days include topics such as '3D printed clothing', 'Direct to garment printing: should we or shouldn't we?', and 'Screen printing and direct to garment'. Visitors are welcome to drop in and listen to sessions during the course of their visit to the exhibition.
"With textile highlighted as a key growth area in our recent FESPA Print Census, we are committed to ensuring that we provide as much useful information as possible to our community so that we can help printers diversify and thrive in this sector," comments Roz McGuinness, FESPA Divisional Director.
"Our educational sessions, whether they be in the Digital Seminars area or at the Digital Textile Conference, all have this same objective in mind and we are confident that delegates and visitors will leave the sessions feeling like they have learnt useful information to take their business forward."
For more information on FESPA Textile 2016 including a full exhibitor list, visitor information and event registration, go to www.fespatextile.com.
Information on the Digital Textile Conference can also be found here. Free entry to the exhibition via code ATOZ0104 automatically includes entry to FESPA Digital 2016, European Sign Expo and Printeriors.
Interested in joining our community?
Enquire today about joining your local FESPA Association or FESPA Direct