Press Releases
FESPA Global Print Expo 2018: Where print takes off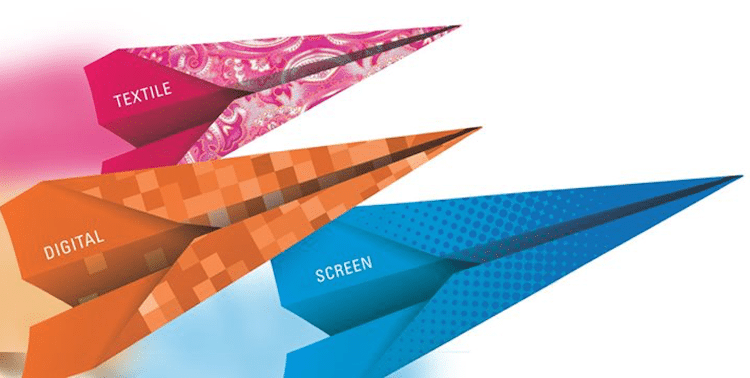 FESPA has launched its visitor campaign for the FESPA 2018 Global Print Expo, which will take place over four days from 15 to 18 May 2018 in Berlin, Germany.
The campaign strapline, 'Where Print Takes Off', signifies FESPA's role as the international platform for new technology, ideas and applications across the digital wide format, screen printing and textile printing markets.
Occupying 10 halls at Messe Berlin, which last hosted the event in 2007, FESPA 2018 Global Print Expo is one comprehensive event, devoted to digital wide format, screen printing and textile printing. FESPA 2018 will also have an entire hall dedicated to substrates, reflecting the critical role played by media innovation in enabling application diversification.
FESPA expects the 2018 exhibition to feature the largest textile zone of any FESPA event to date, reflecting the market's growing interest in soft signage, fashion and decorative textiles. FESPA 2017 already showed an increase in exhibitors showcasing textile applications, and demand continues to escalate, with two entire halls in Berlin already dedicated to textile printing at this stage.
Visitors to FESPA 2018 will also have access to European Sign Expo, FESPA's dedicated event for non-printed signage.
The last FESPA Global Print Expo in Hamburg in 2017 attracted visitors from over 130 countries, cementing it as the foremost global event for the speciality print community.
"Through the theme for the 2018 event we want to celebrate print's rich potential to continue to evolve and develop new creative and functional capabilities," commented FESPA divisional director Roz Guarnori. "FESPA 2018 will be the place for print service providers (PSPs) and sign-makers to discover new ideas, inspiration and products to help their businesses take off."
"At FESPA 2018 we will show PSPs the many opportunities available to enhance their output and increase business. From our visitor data we know that a lot of visitors to our shows are in search of new areas of diversification, supported by our 2015 Print Census findings, which highlighted that 45% of respondents investing in digital printing equipment are motivated to do so by the move into new markets with new products or services."
"We're determined to make FESPA 2018 the essential creative fueling stop for PSPs to see how print can come to life to help them add value to their customers' businesses."
Visitors can maximise the value of their time at the show by participating in FESPA's line-up of educational and interactive features and by joining FESPA's dedicated peer networking events.
The multichannel marketing campaign for FESPA 2018 centres around www.fespaglobalprintexpo.com, the online hub where visitors can find the most up-to-date information on the line-up of exhibitors and show features.
International visitors flying to Berlin for the event can take advantage of discounted flights with FESPA's official airline partner, Lufthansa. Visitors should go to the FESPA 2018 website for more information on how to benefit from the reduced fares.
For more information on FESPA 2018 and to register interest in attending visit www.fespaglobalprintexpo.com
Interested in joining our community?
Enquire today about joining your local FESPA Association or FESPA Direct