Press Releases
FESPA Global Print Expo 2018 to showcase latest technologies for screen and digital printing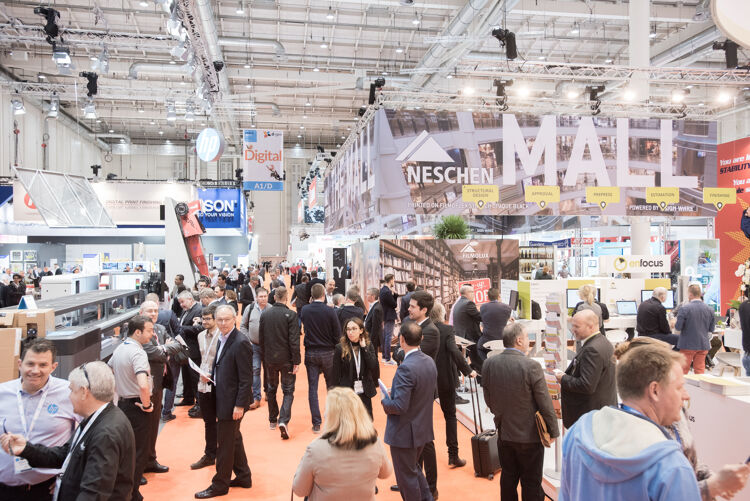 Screen and digital printing manufacturers are getting ready to showcase their latest technologies at FESPA 2018
Print service providers (PSPs) and sign-makers from across the globe will gather at FESPA 2018 to see the latest technology, equipment, consumables and materials from both leading brands and smaller businesses. Visitors to previous FESPA shows know that FESPA exhibitions have been the platform for a number of significant product launches and with over 650 exhibitors across ten halls at Messe Berlin, FESPA 2018 is sure to follow suit.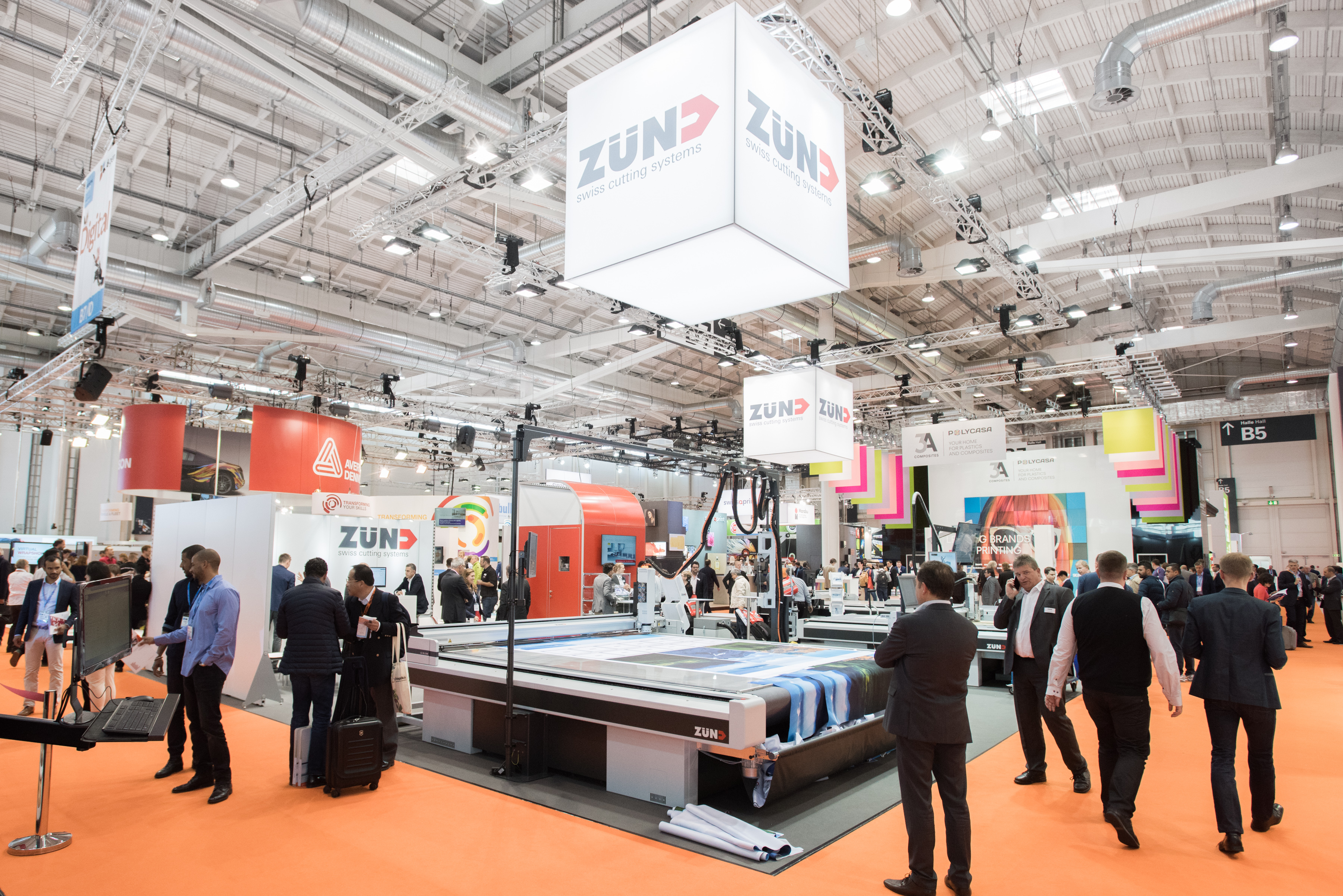 There will be a host of exhibitors showcasing the latest technology, equipment, inks and materials for digital and screen wide format printing and signage applications. Digital print highlights announced to date include HP's (3.2, C20) industry debut of its Latex R Series, the first true hybrid technology combining HP's flexible printing capabilities into rigid printing, as well as the introduction of its breakthrough HP Latex white ink.

Mimaki (1.2, D20) will showcase its new UCJV300-160 series, which was introduced in September 2017, as well as the 3DUJ-553, Mimaki's first foray into the 3D printing market, while Fujifilm (2.2, D50) will present two new high end platforms – its new super-wide format platform, the Acuity Ultra, and its new Acuity B1 modular system, previewed at FESPA 2017.

FESPA 2018 marks the first opportunity in Europe to see Canon's (3.2, A40) new elevated printing solutions for its Océ Arizona series and Zund (1.2, B50) will showcase the numerous applications possible with its digital cutting systems and workflow solutions.

There will also be an array of inks for multiple applications on display, including the latest screen, inkjet and flexo inks from Nazdar Ink Technologies (1.2, B35) and new products from Sun Chemical (2.2, D20) for screen, digital, textile and industrial printing.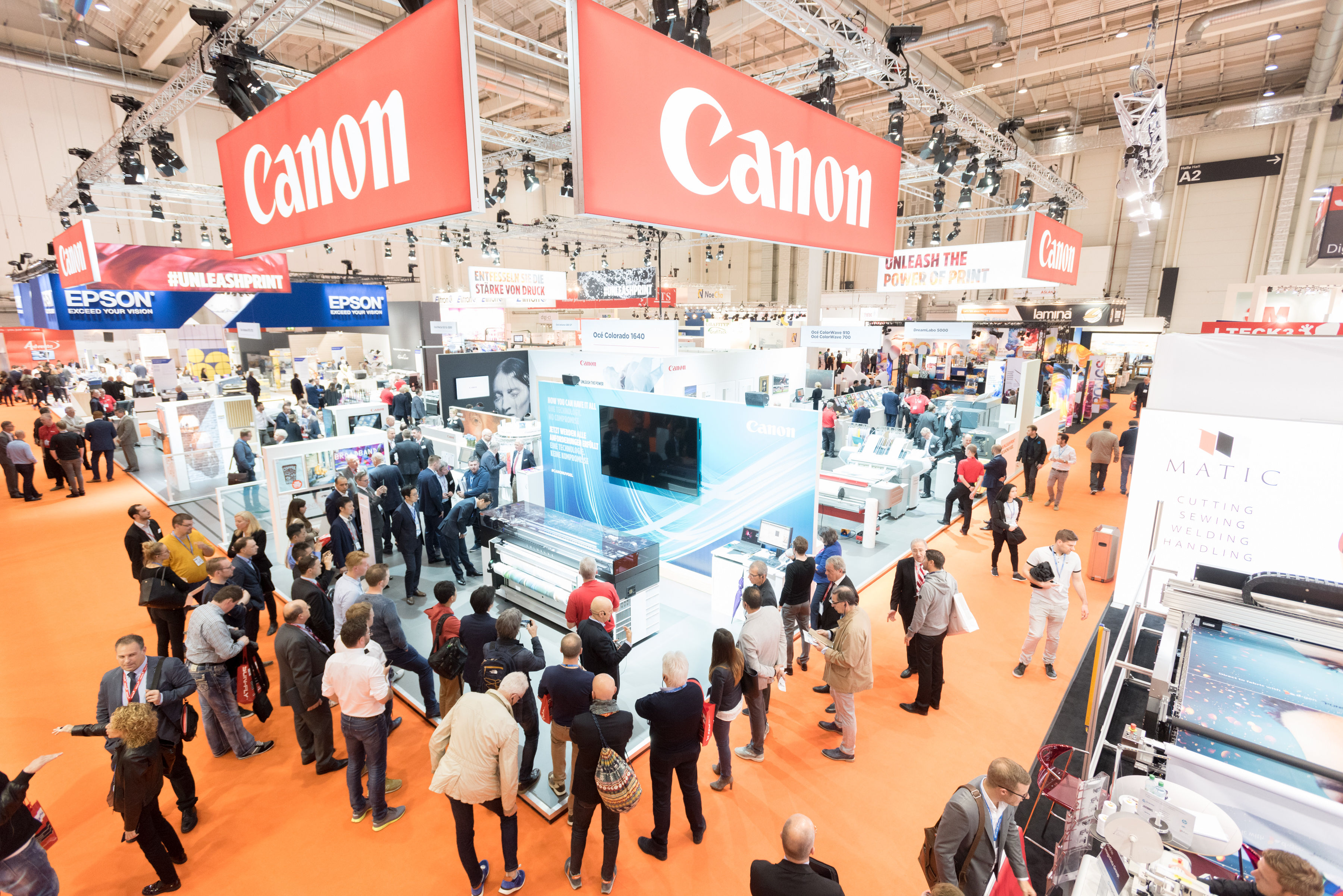 For visitors interested in industrial printing, ESMA (European Specialty Printing Manufacturers Association) will host an Industrial Print Showcase in its Pavilion (4.1). The Showcase will highlight a variety of samples provided by ESMA members and their customers. Application examples include printed flock wallpaper, printed and flock glass, membrane switches, digitally printed interior décor items, 3D printed objects and direct-to-shape printed PET bottles. The Showcase will also include samples from Fimor, which show how the combination of inkjet and screen printing can produce decorative, protective and functional features.

For the first time at a FESPA exhibition, FESPA has grouped its media exhibitors in one dedicated substrates hall (6.2). 70 exhibitors will present their substrate innovations, including ten new films from Avery Dennison and Mactac (6.2, A42). Lintec (6.2, A10) is launching a recycled film for screen and digital applications and Brunner (6.2, E38) will introduce new products to its own brand, ImagePerfect range.

Roz Guarnori, Exhibitions Director at FESPA, comments: "Screen and digital wide format print and signage is core to our exhibition offering and the foundation for a number of diversification possibilities for printers. For PSPs and sign-makers visiting FESPA 2018, we know that there will be a number of new product launches and these combined with our show features and seminars will, we hope, inspire and guide visitors into new markets to see where there businesses can take off."

For more information on FESPA Global Print Expo 2018 and to register to attend visit: www.fespaglobalprintexpo.com. For free entry use code FESM813.
Interested in joining our community?
Enquire today about joining your local FESPA Association or FESPA Direct